24 Feb 2009 > 31 Mar 2009
Evidence of Life by Chelsea Davine is the first of three exhibitions at Tasneem Gallery showcasing the work of artists, from outside of Spain, who have chosen the city of Barcelona in which to make their mark. British-born Chelsea draws her inspiration from the things around her that have been worn by life and exposed to the elements. She combines the hard-edged quality of sculpture with the delicate touch of painting to create luminous works with a vibrancy all of their own.
Many of the pieces have an elemental beauty, and they look as though they have been lovingly sculpted by Nature where they lay, while others are more industrial or reminiscent of cityscapes. Encrusted 1, 2 and 3, are three striking works in gold leaf, oil and varnish on canvas, which show a more visceral side of Nature, while the triptych 'Secrete' in gold leaf, acid and water, on steel, is a beautifully luminous piece which hints at the ravages of time.
The beauty of life can be found everywhere if we know where and how to look at it and this exhibition is a wonderful illustration of how, as with human beings, inanimate objects can become more beautiful, complex and interesting with age. This is a celebration of that beauty and Chelsea's works have to be seen up close to really appreciate it. She says 'My work is the evidence of my inspiration and this exhibition is the evidence of my life.'
Evidence of Life runs from 24th February to 31st March 2009. A fully illustrated catalogue accompanies the exhibition and includes a foreword by Tasneem Salam and a thought-provoking piece, by writer Alex Bahna-Phillips, which sets Chelsea's works in context.
About the artist
Chelsea Davine was born in London, England, in 1971. She first studied art at the Chelsea School of Art, London and went on to study fine art at Middlesex University, London and Erasmus College, Valencia University.
She moved to Barcelona in 1996 where she still lives, with her family, and works as a designer and artist.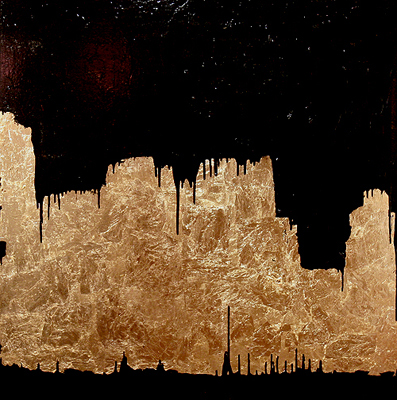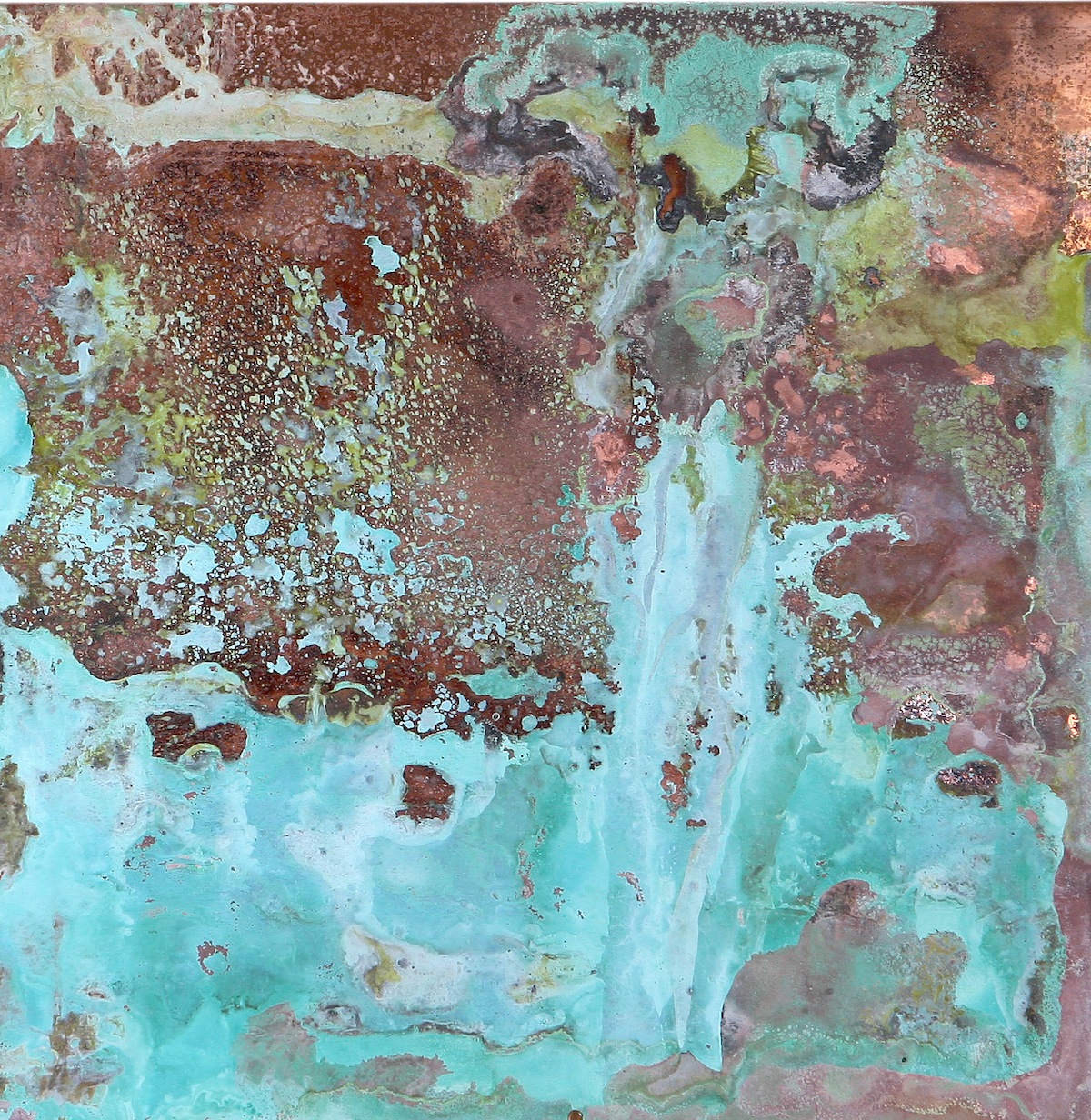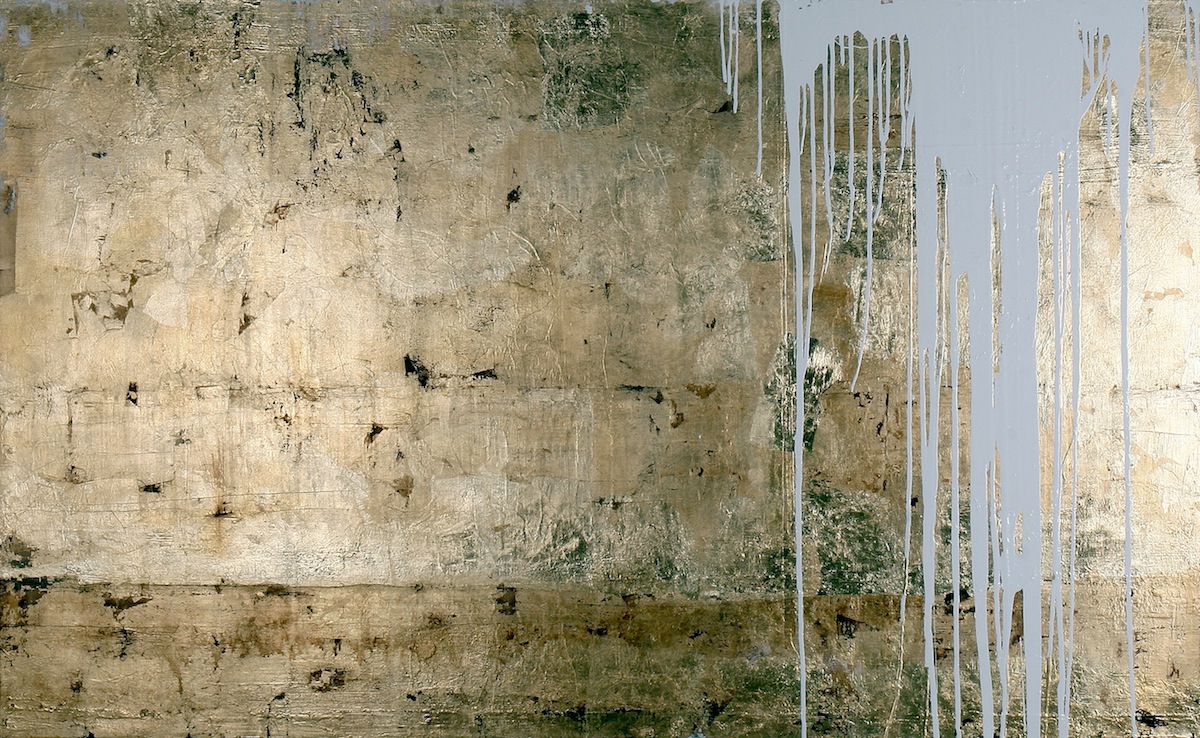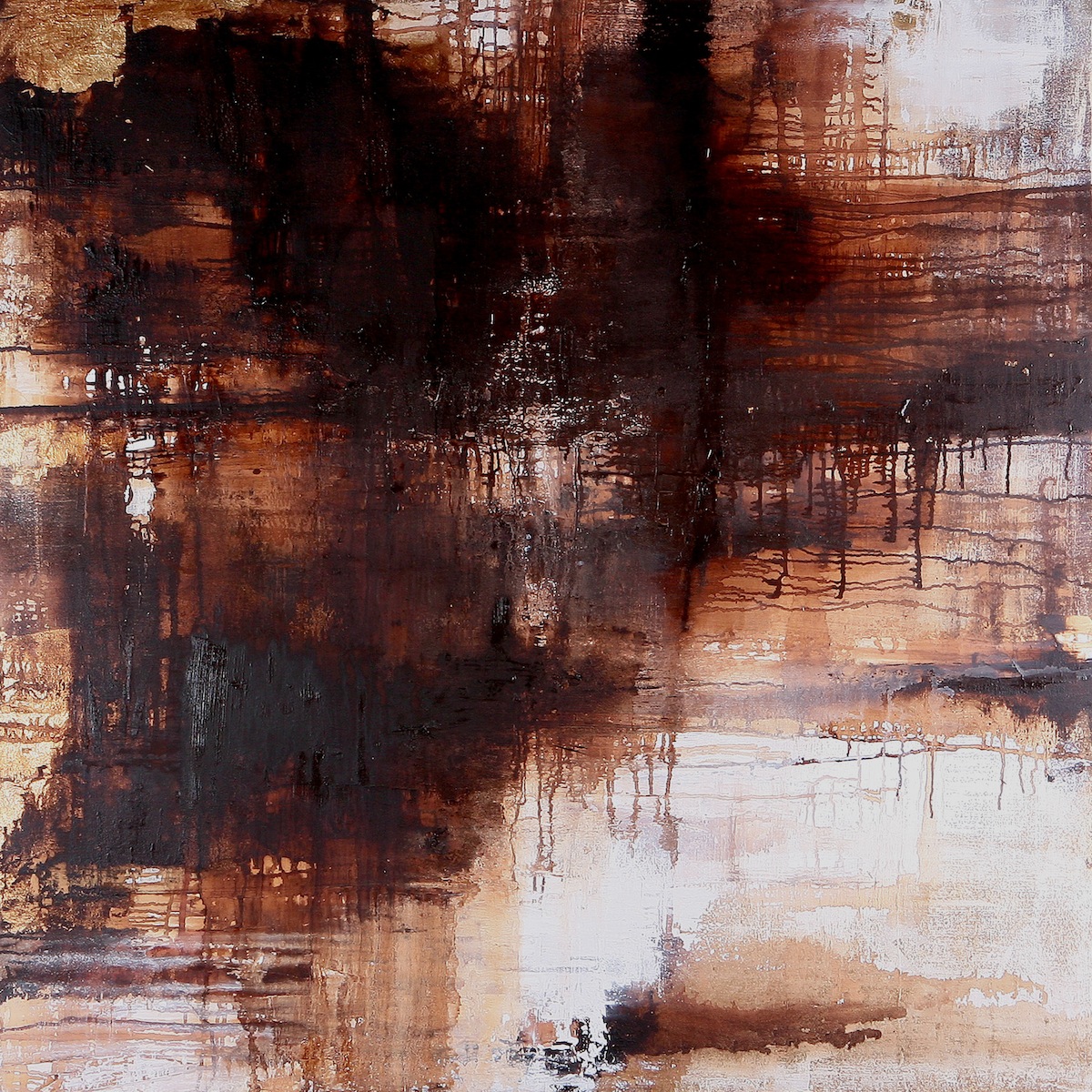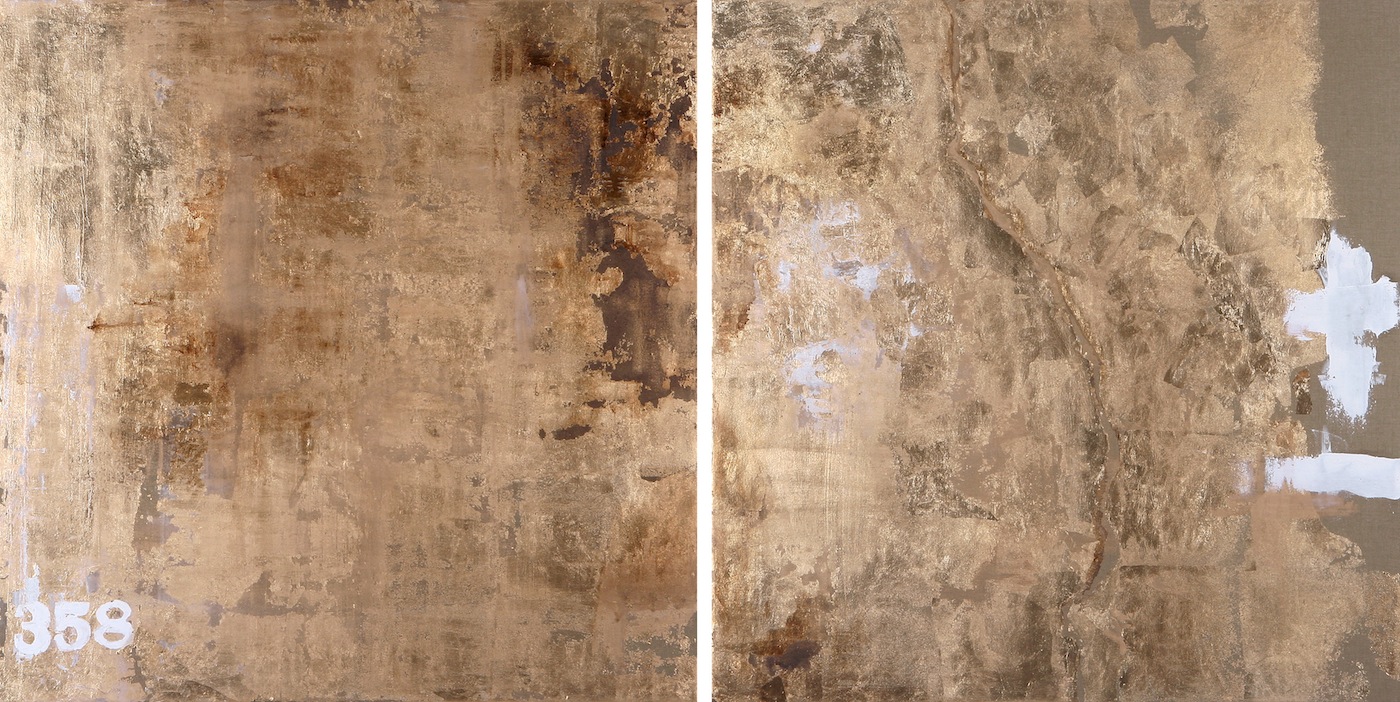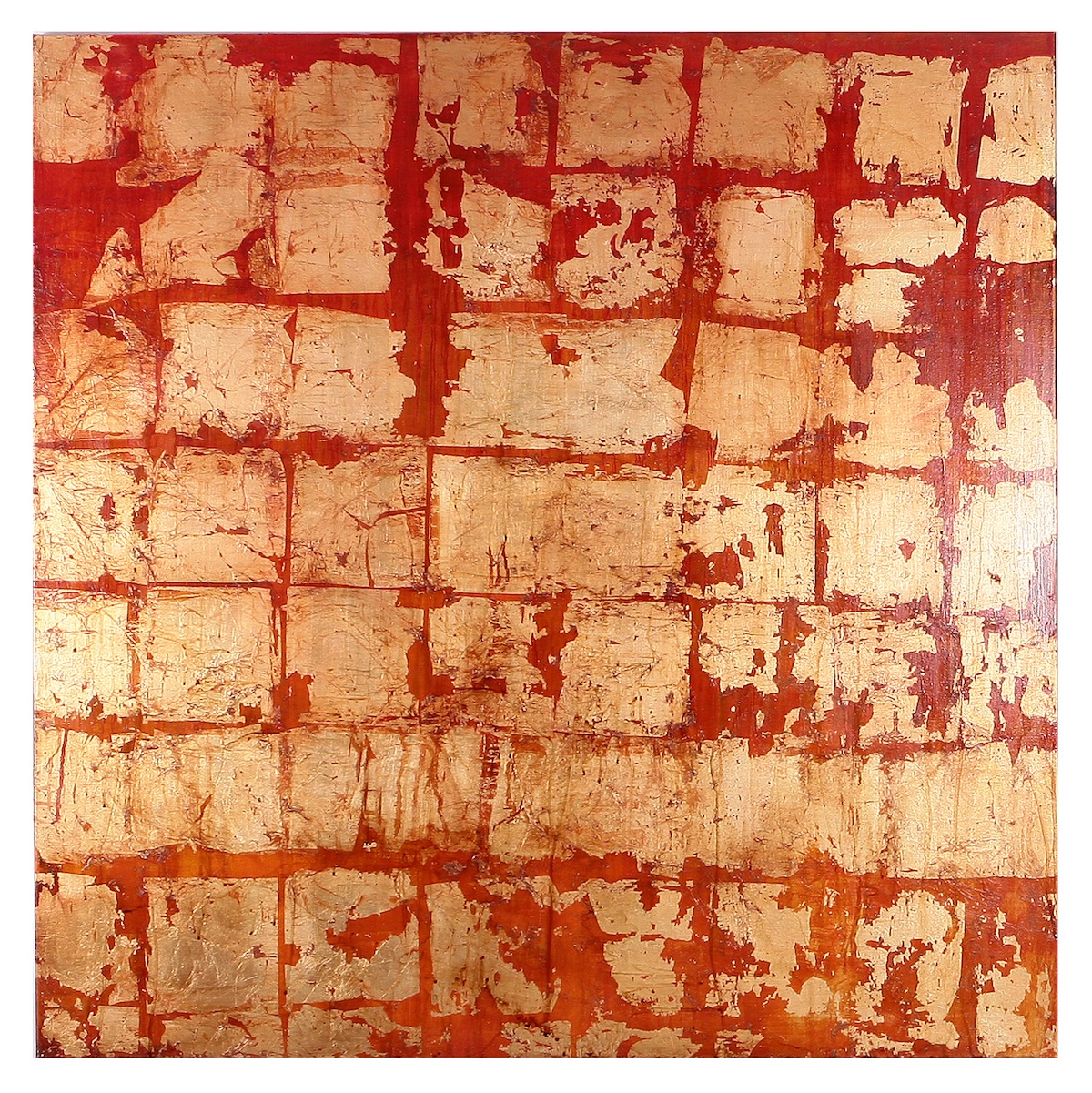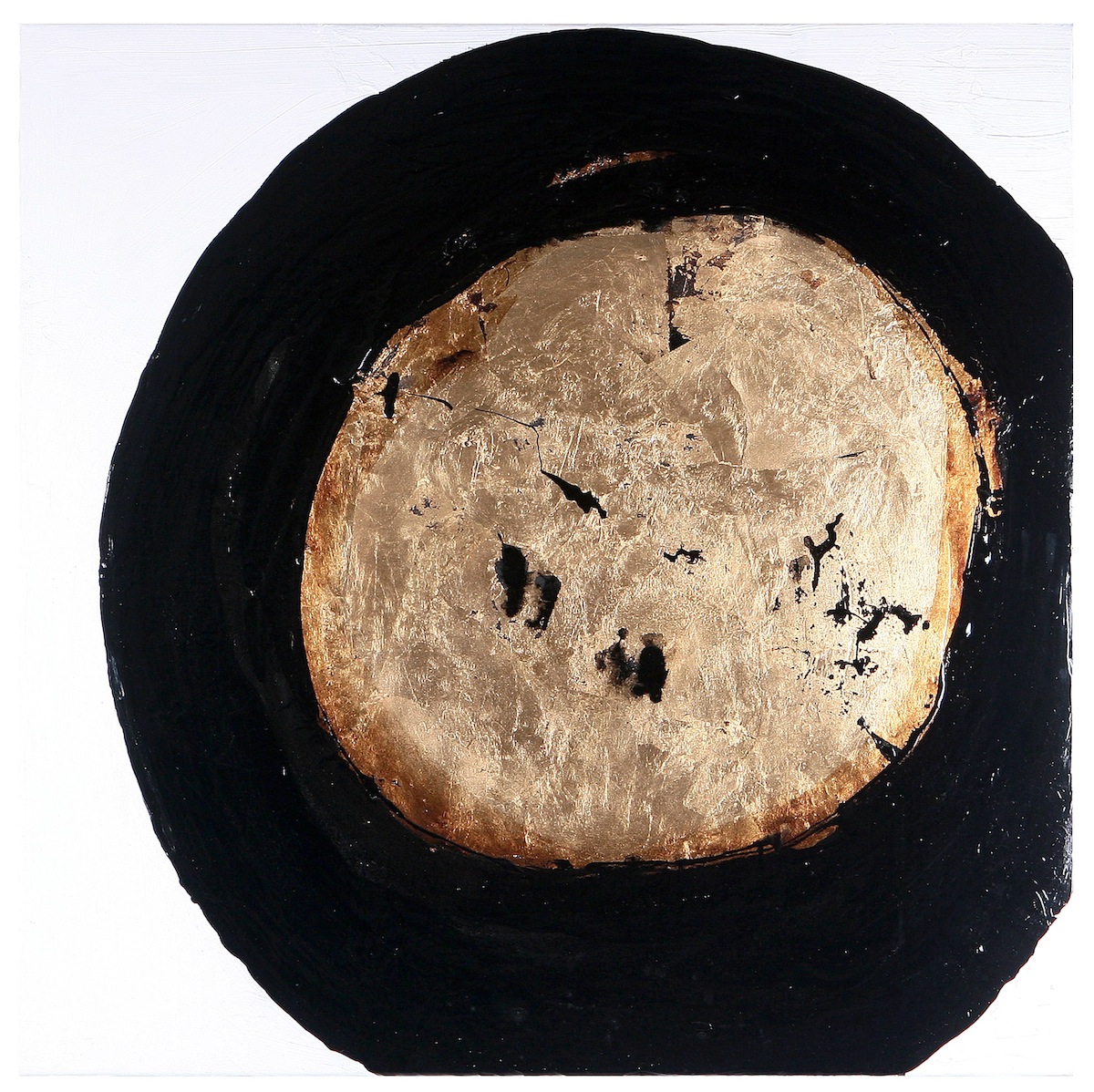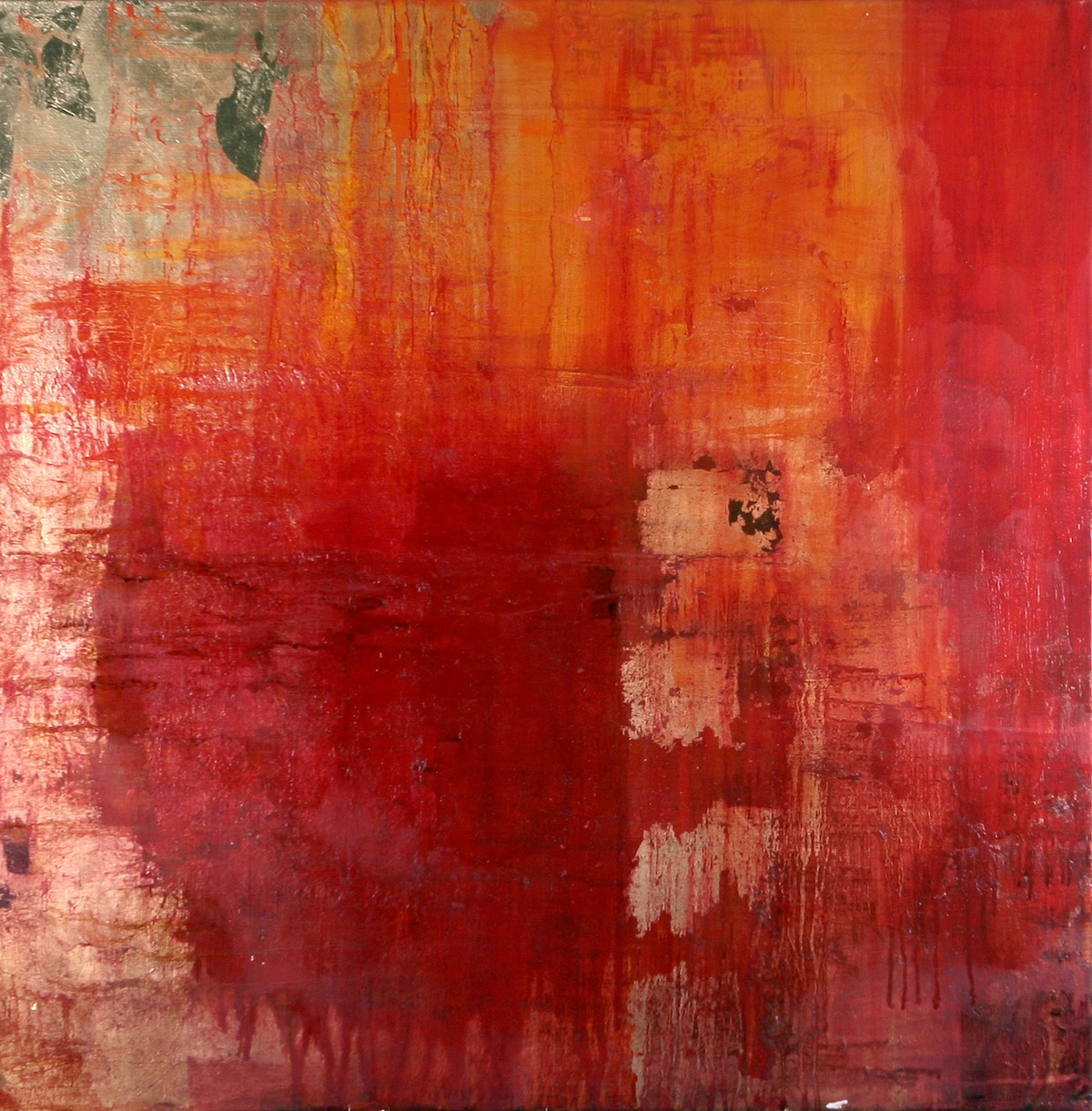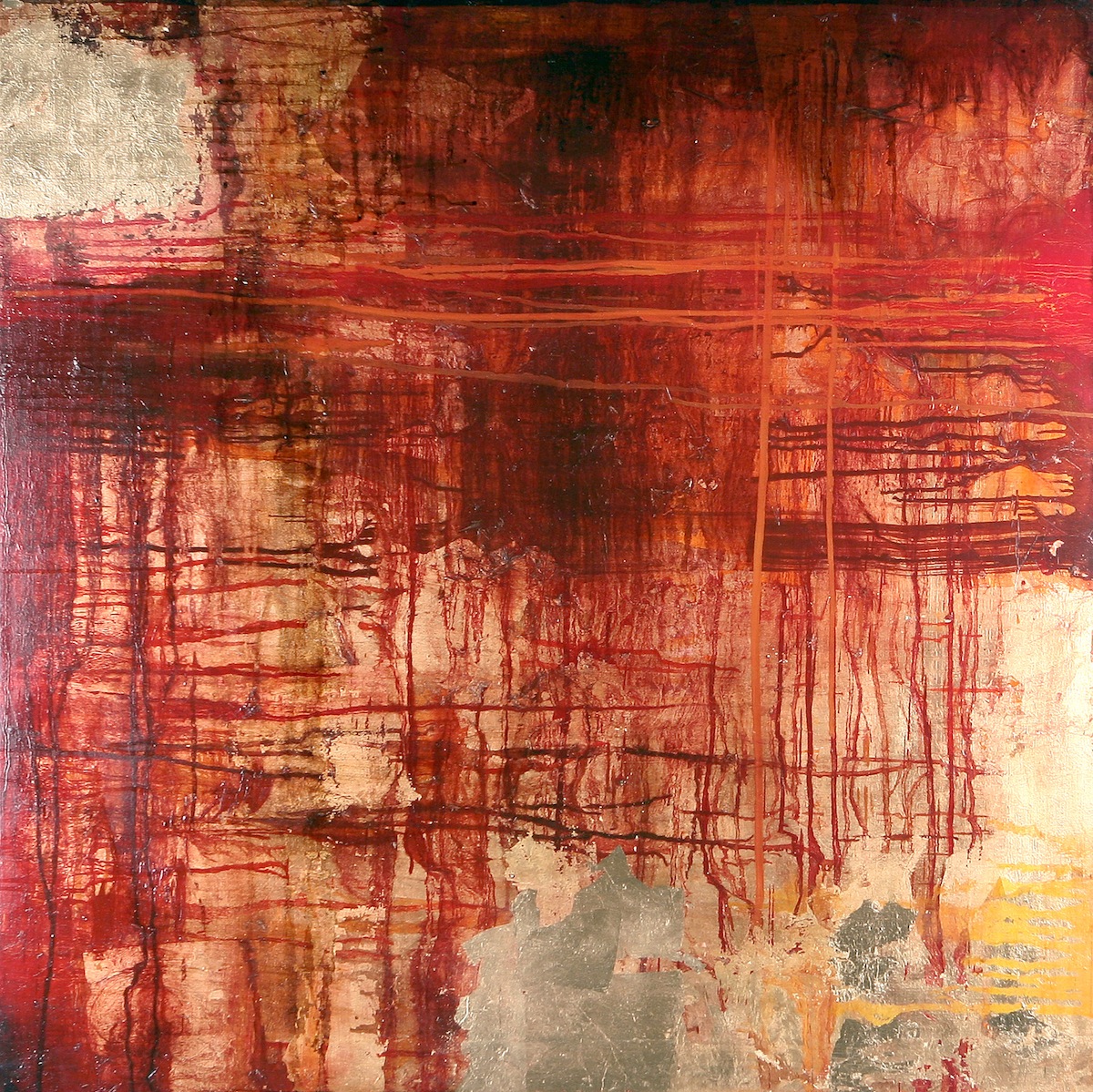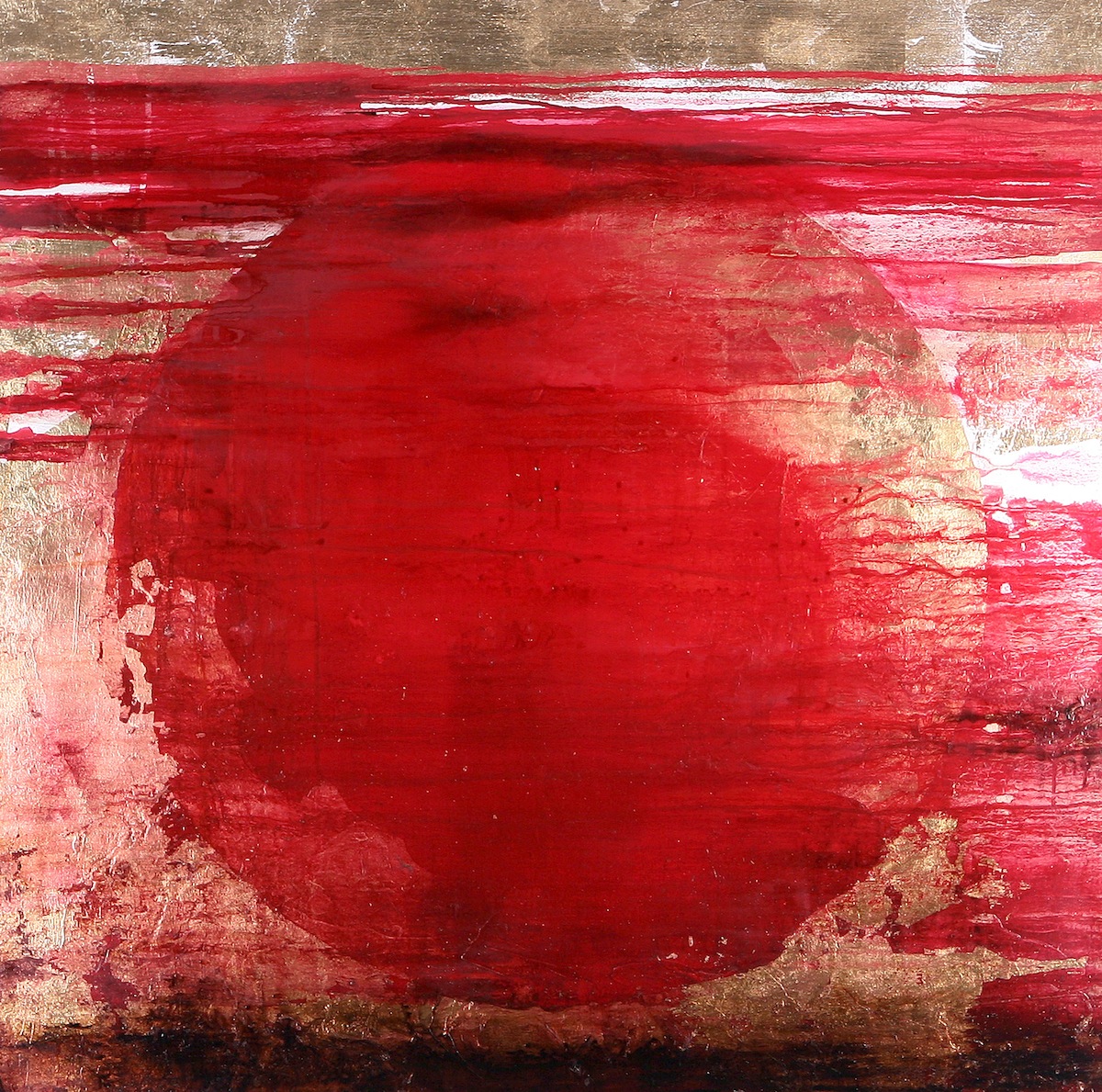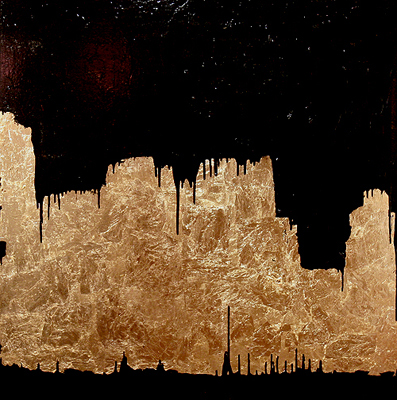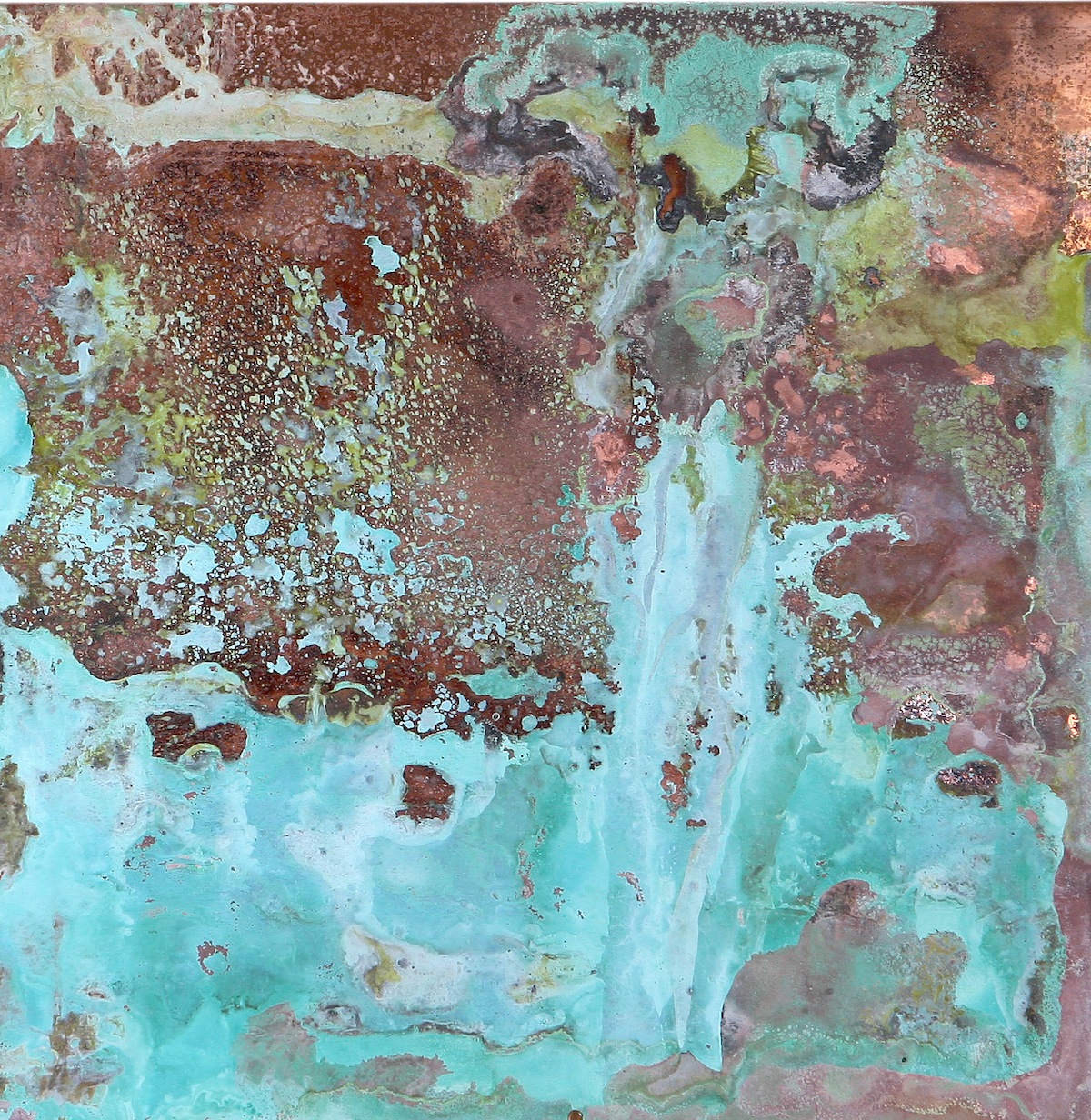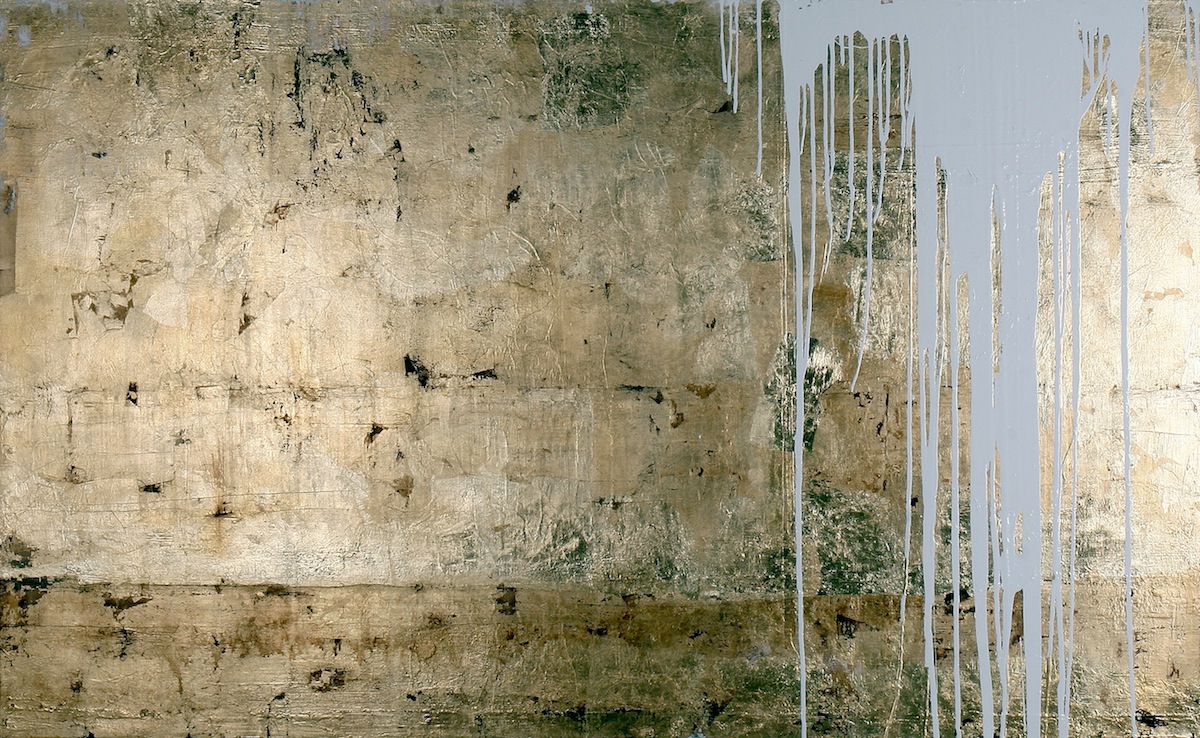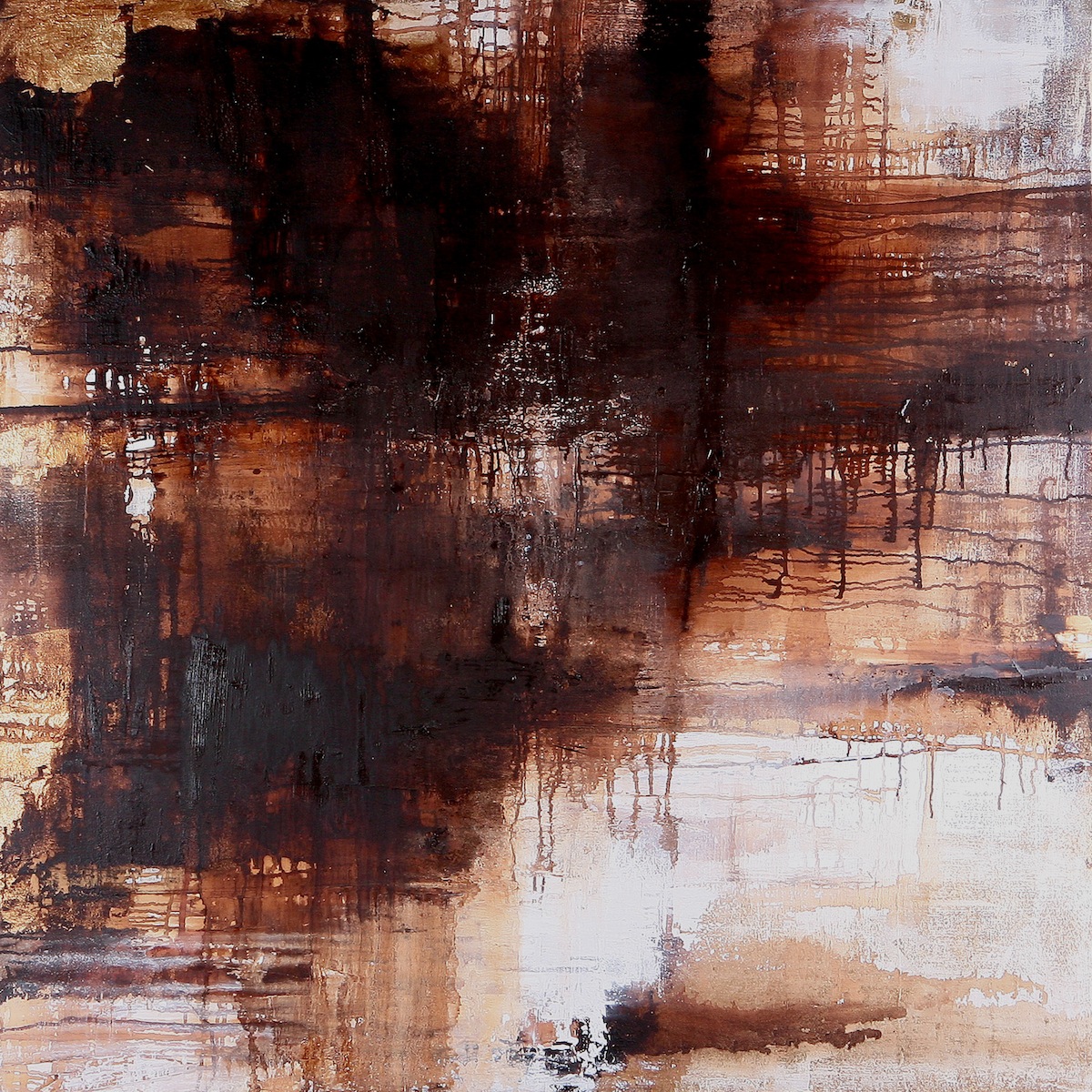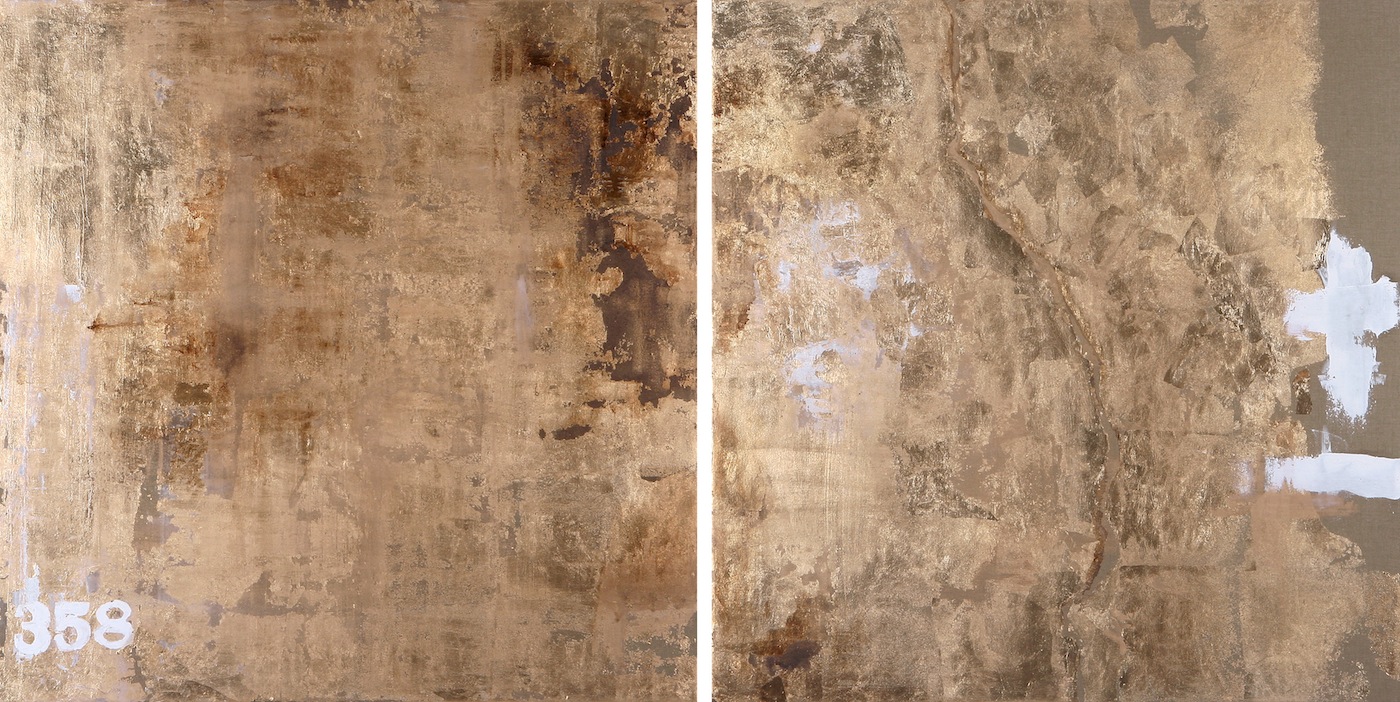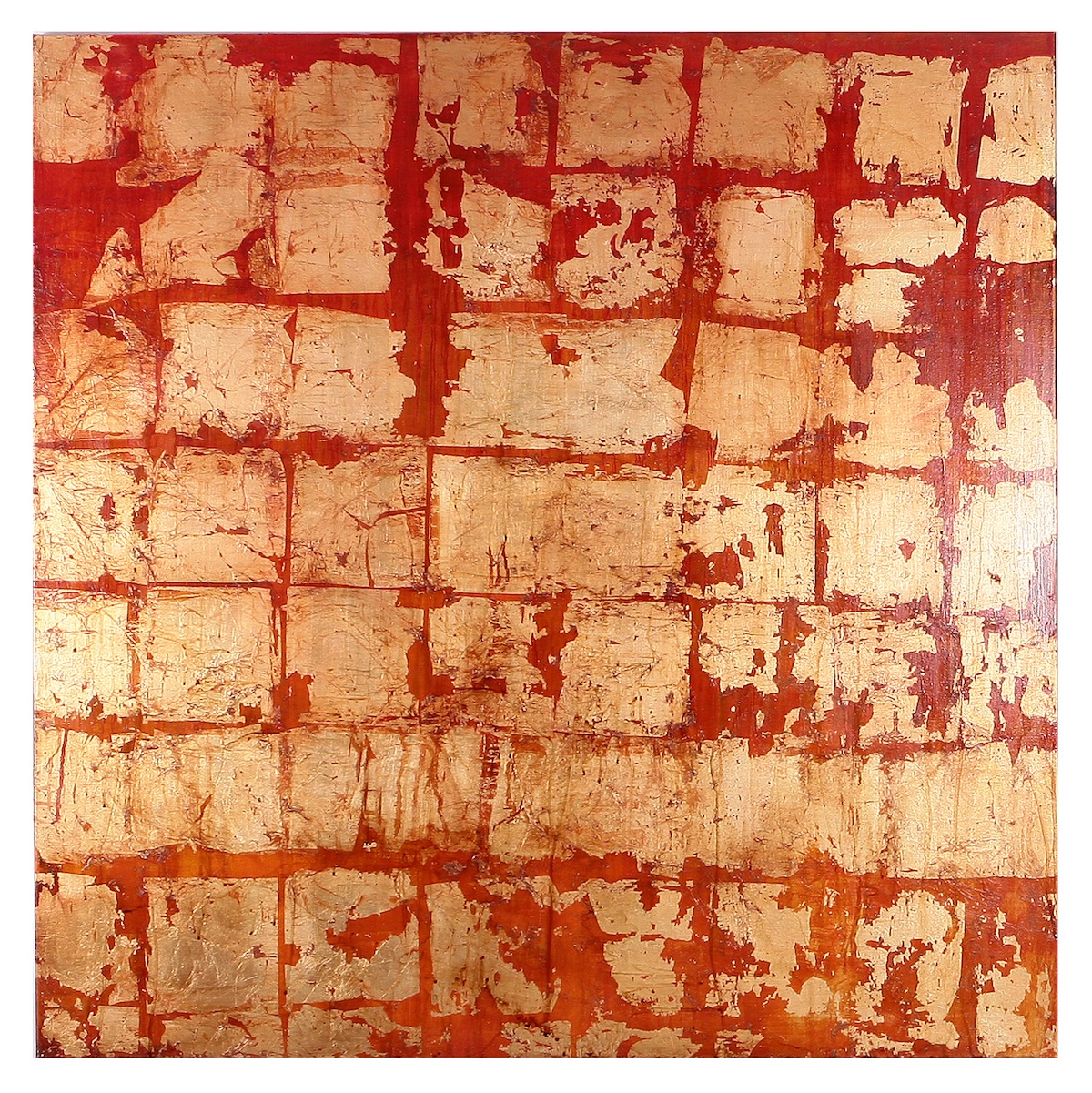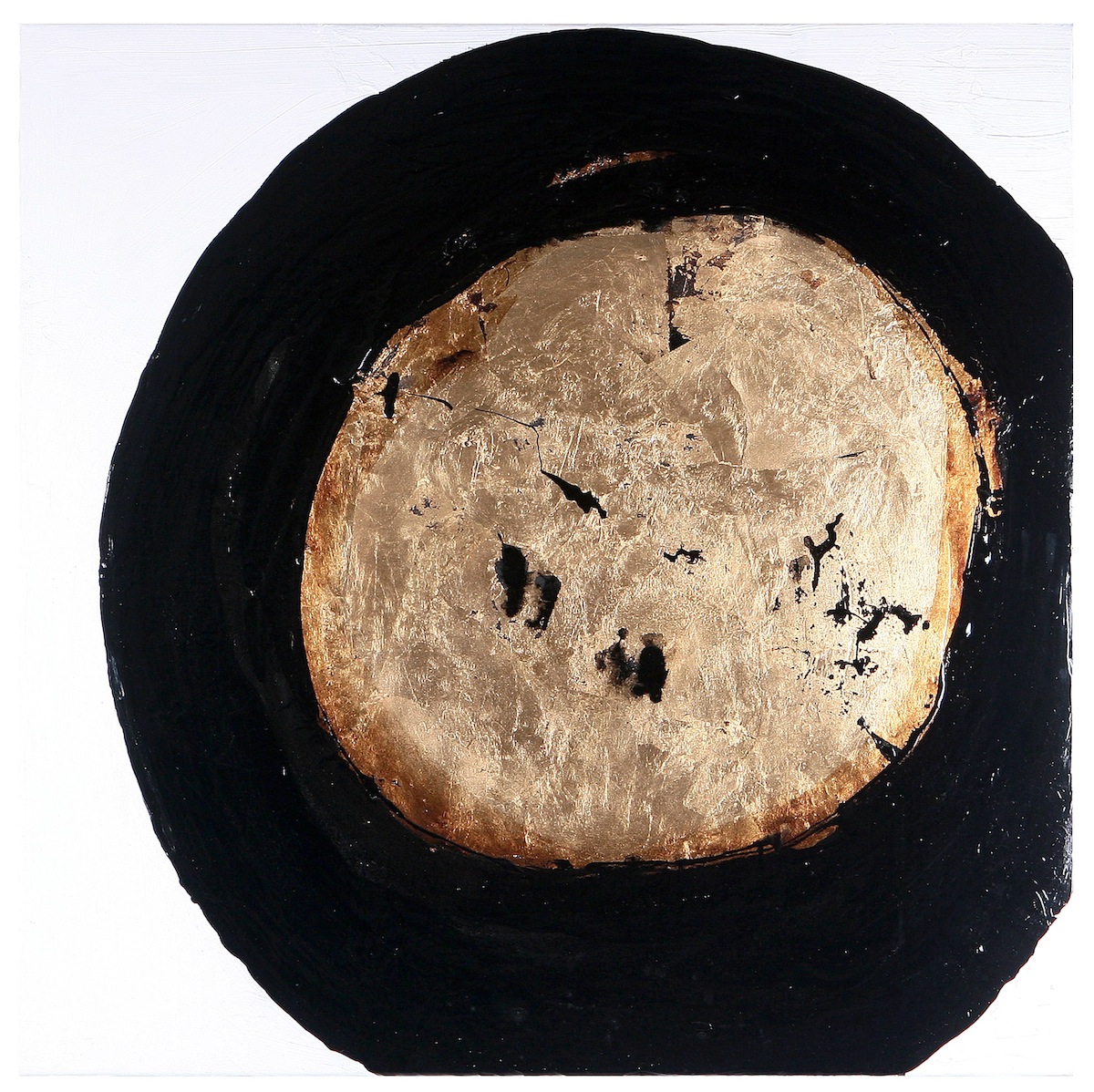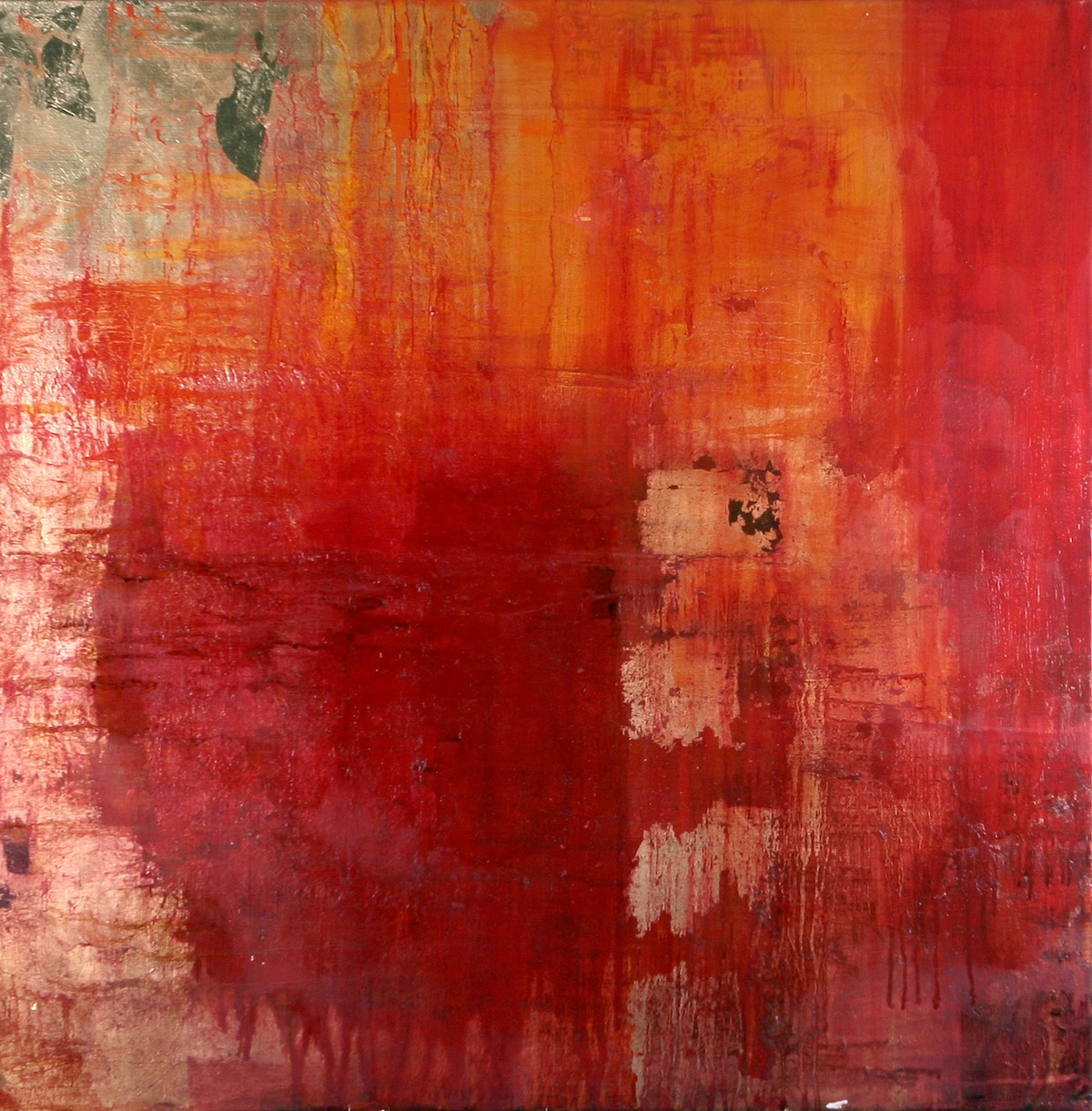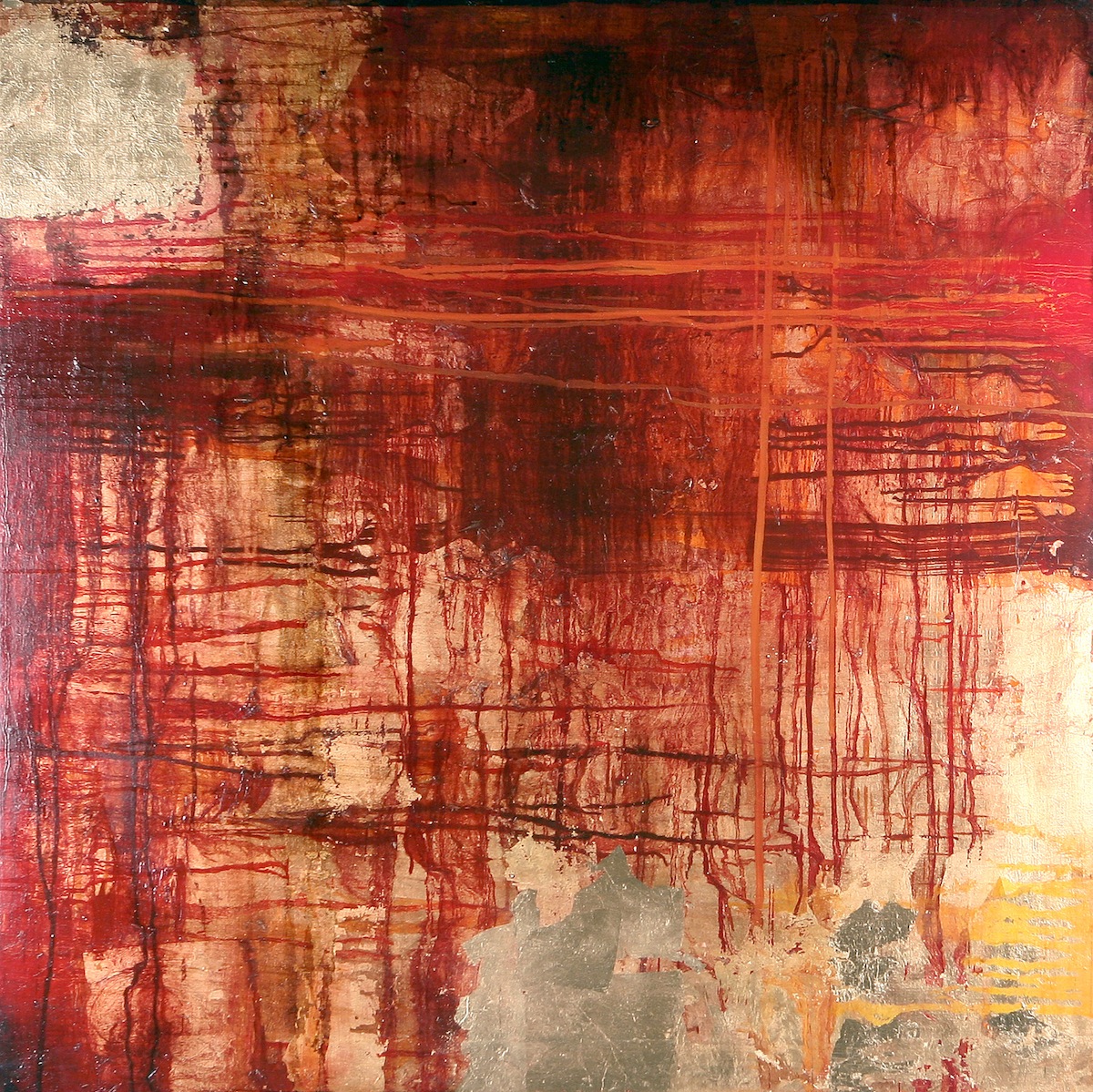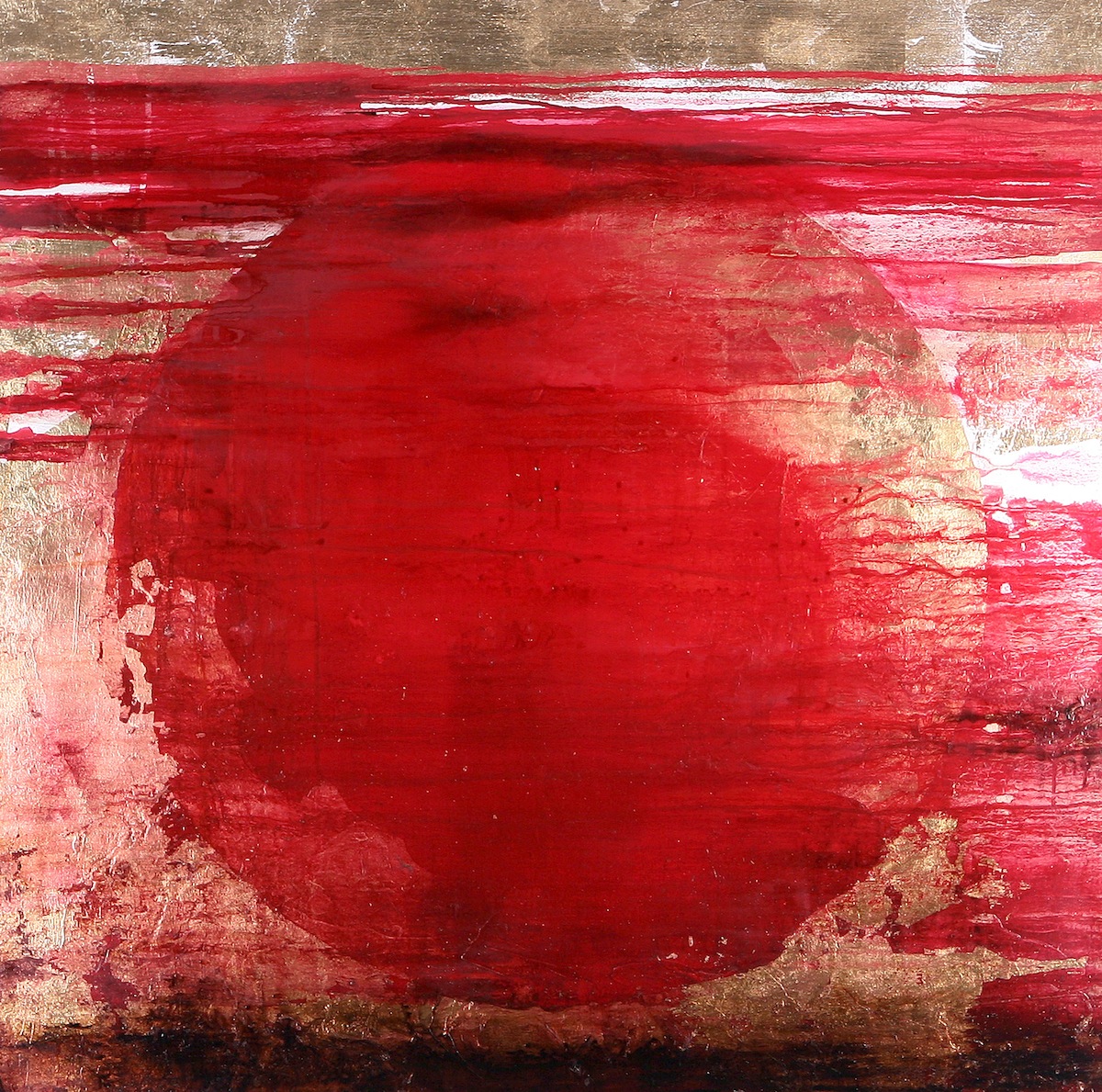 Secrete (triptych)
2008, Gold leaf, acid, water on steel, 40 x 40 x 8 cm ( x 3)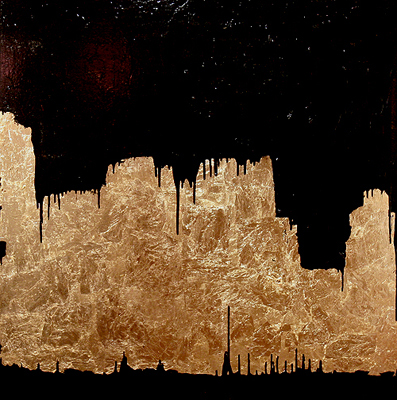 Slick
2008, Gold leaf, oil, polyurethane on canvas, 120 x 120 x 2,8 cm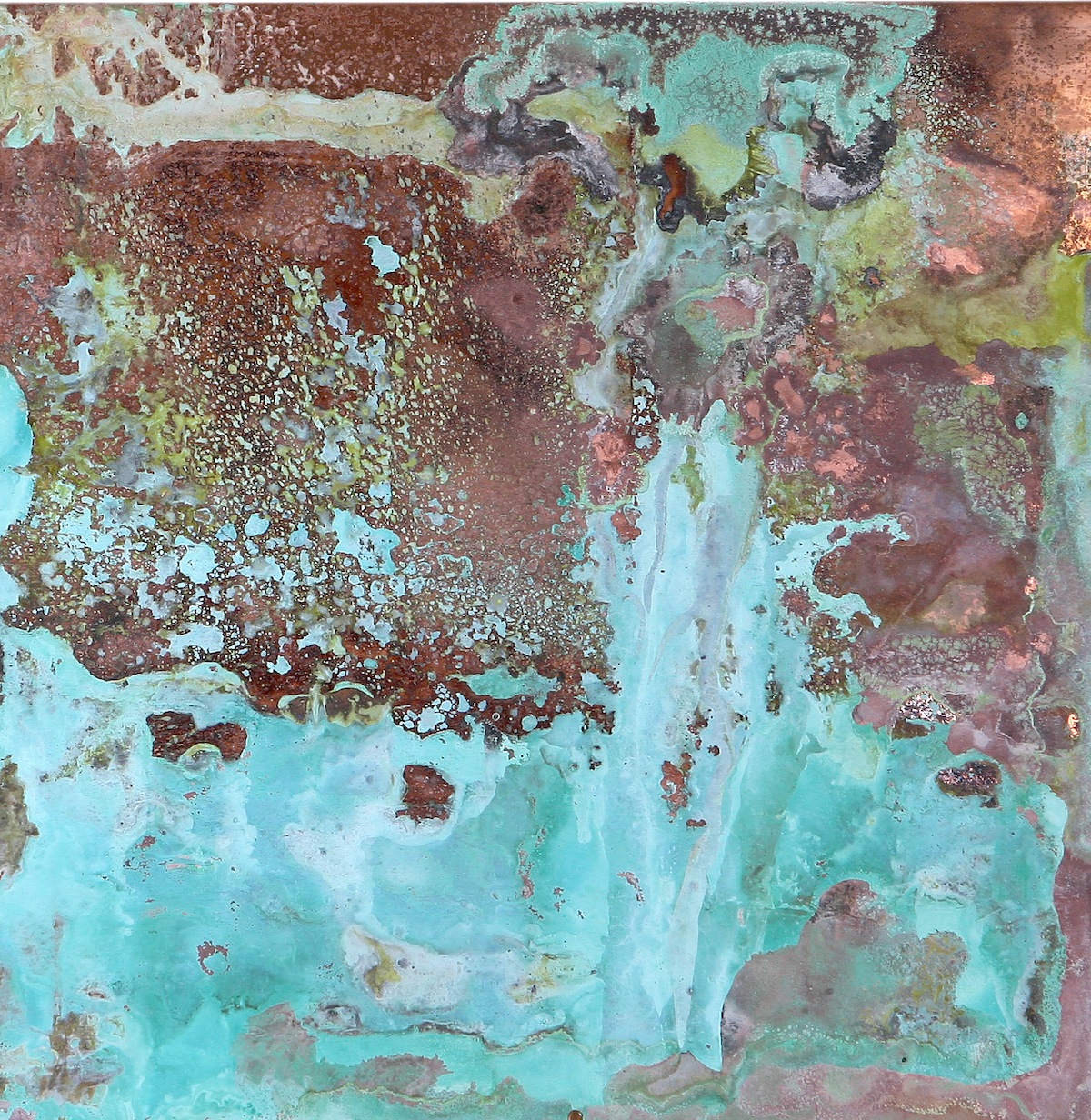 Oxidize
2008, Copper and acid, 40 x 40 x 6 cm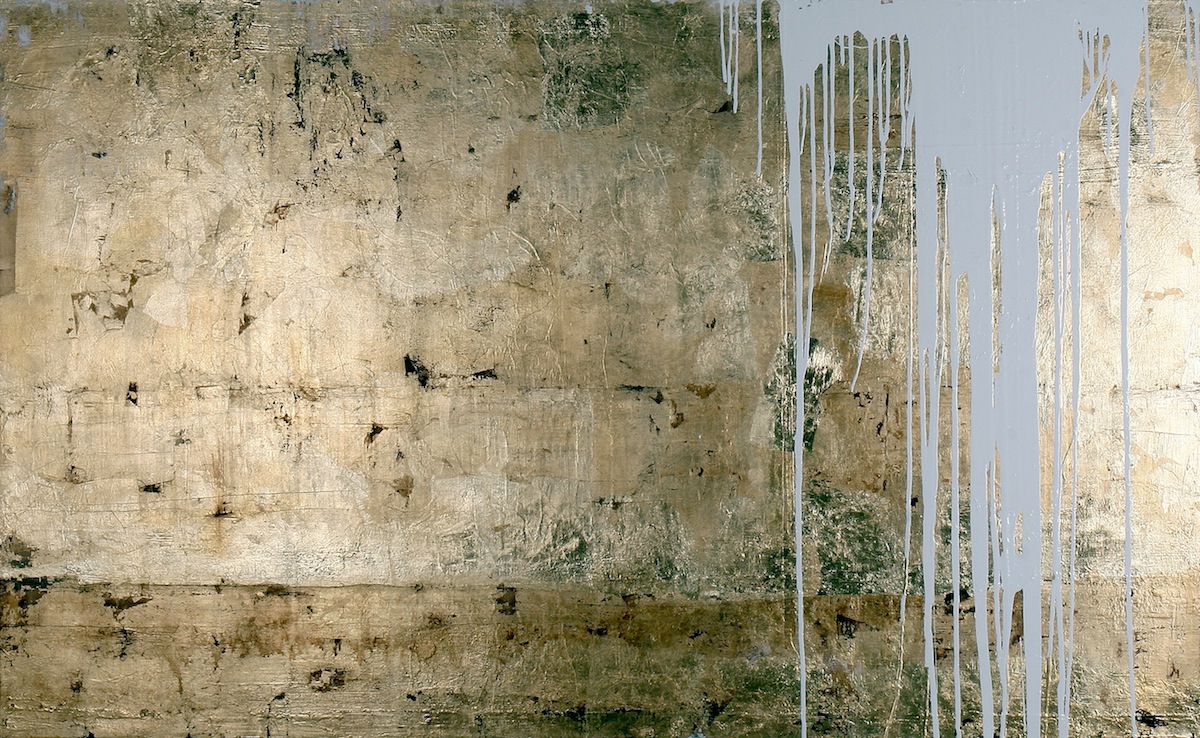 Ooze
2008, Gold leaf, oil, polyurethane on canvas, 162 x 97 x 3,5 cm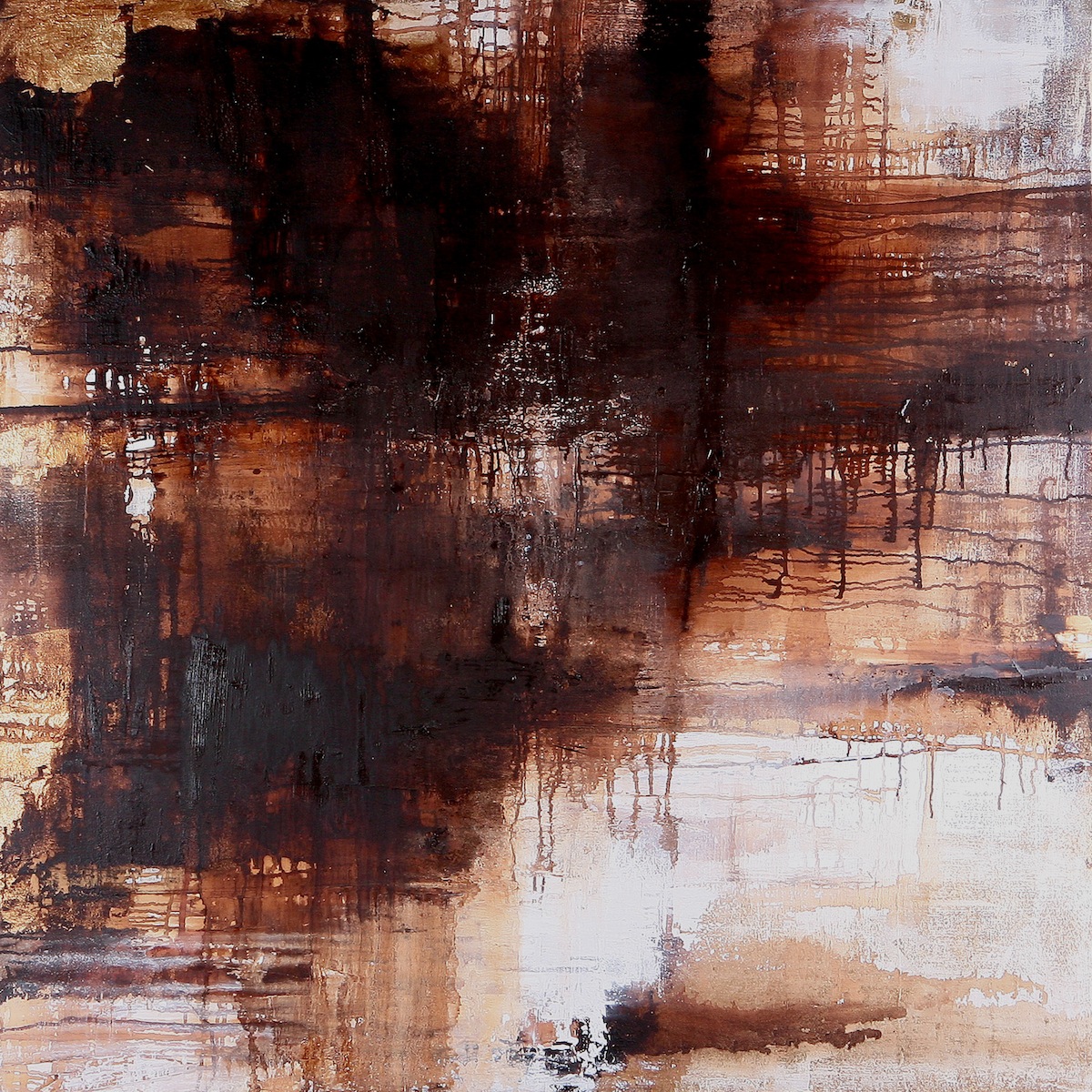 Charred
2008, Gold leaf and oil on canvas ,100 x 100 x 2,8 cm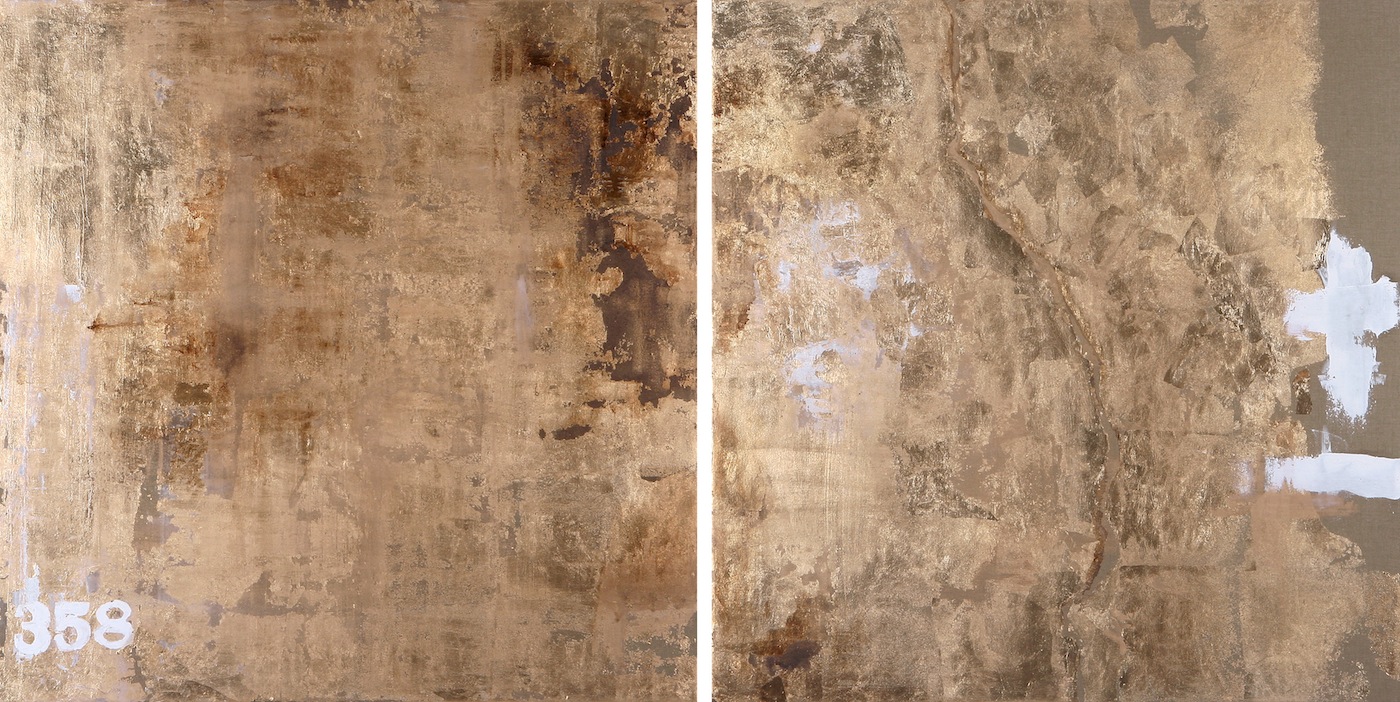 Significance (diptych)
2008, Gold leaf, oil on canvas, 80 x 80 x 2,8 cm ( x 2)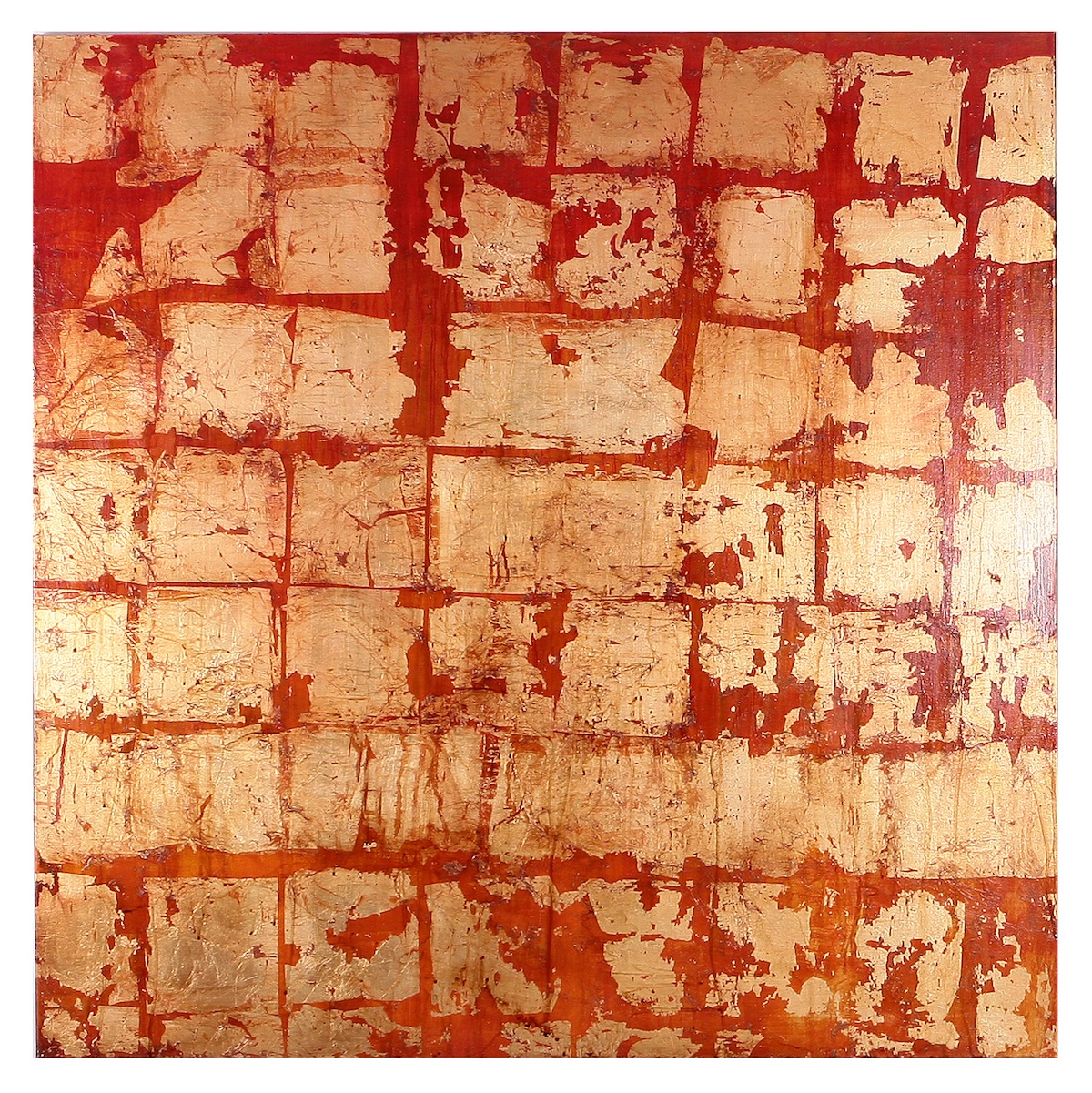 Reveal
2008, Gold leaf, oil, varnish on canvas, 120 x 120 x 2,8 cm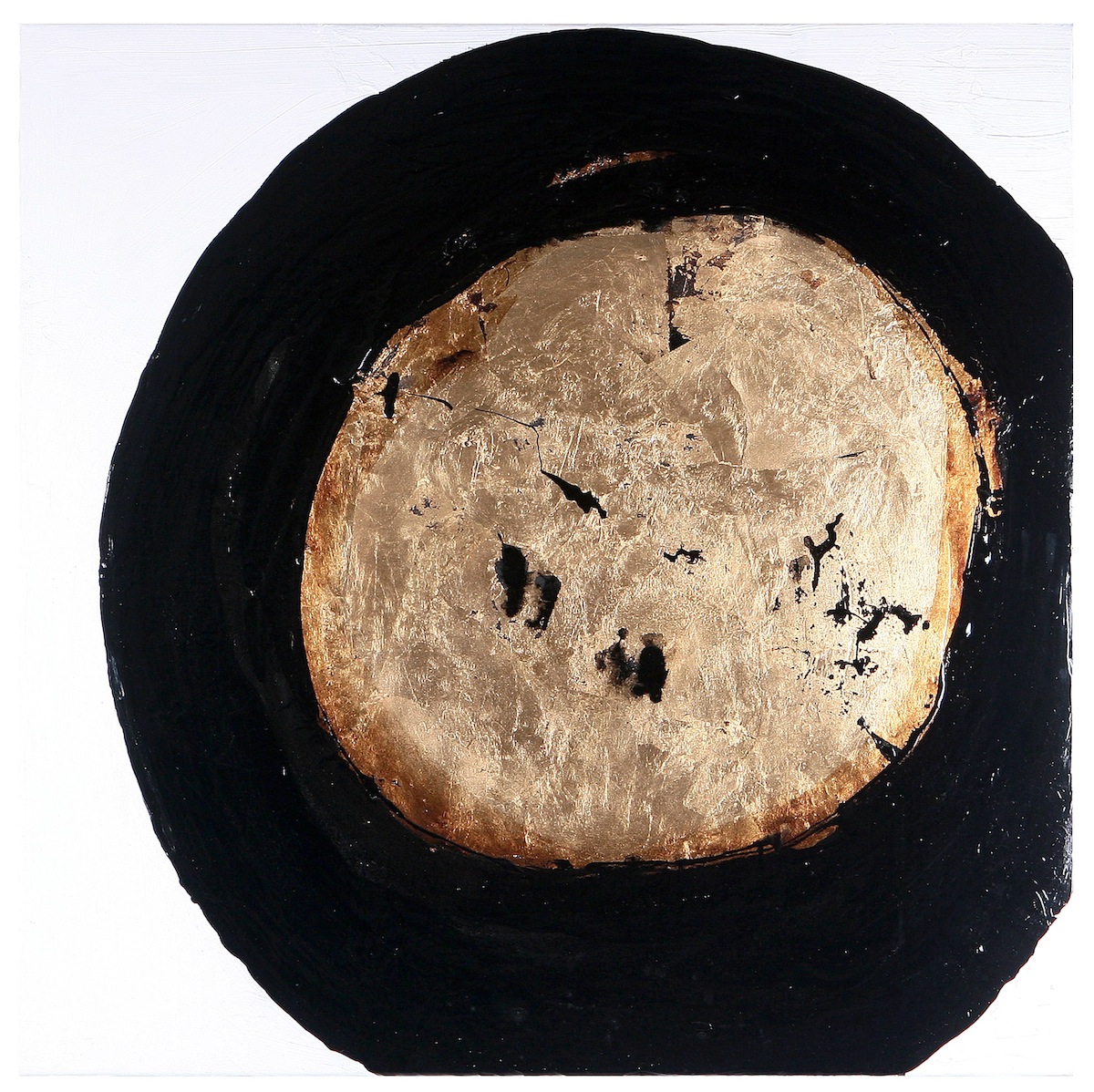 Exude
2008, Gold leaf, oil, polyurethane on canvas, 90 x 90 x 2,8 cm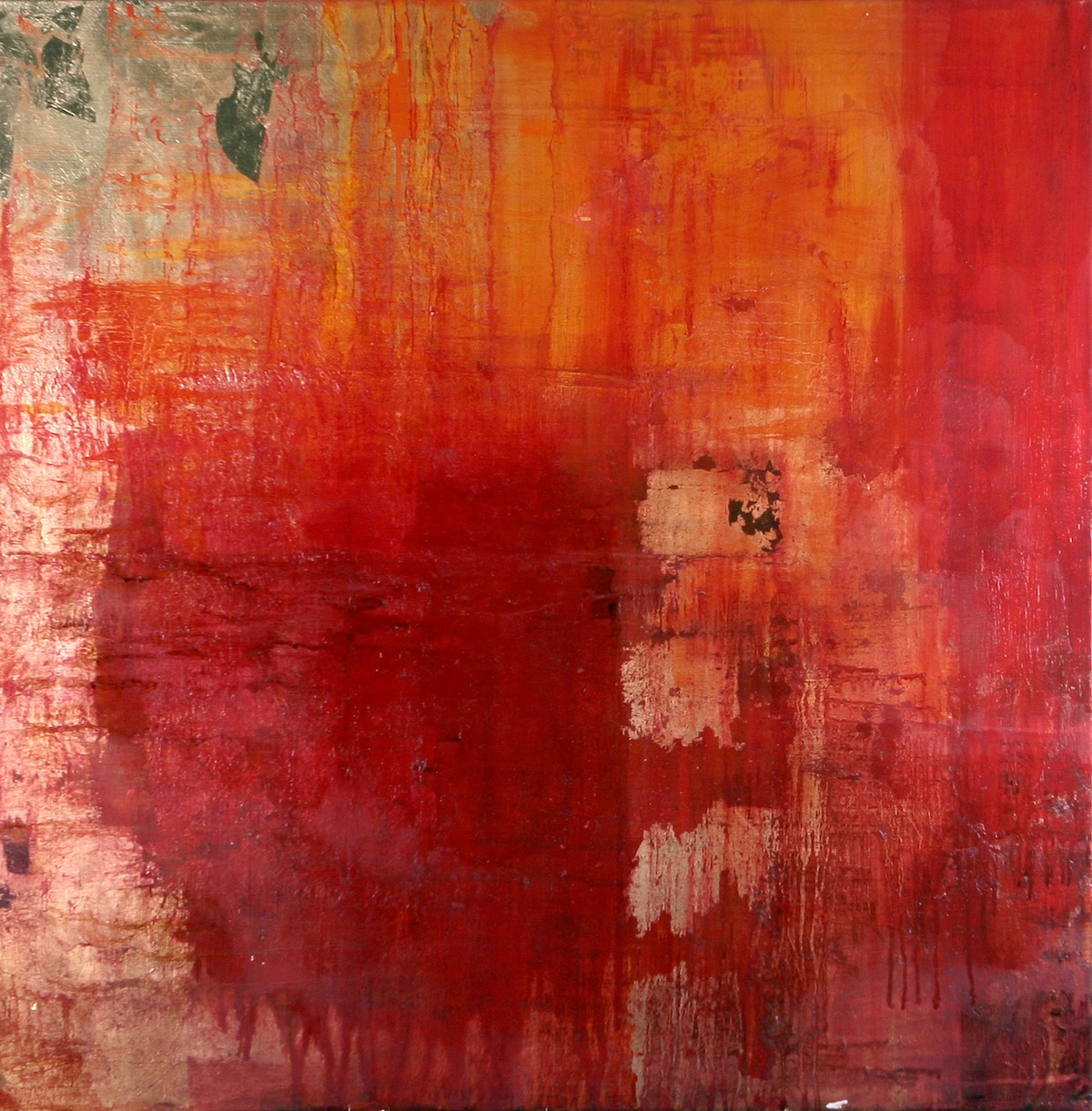 Encrusted 2
2008, Gold leaf, oil, varnish on canvas, 100 x 100 x 2,8 cm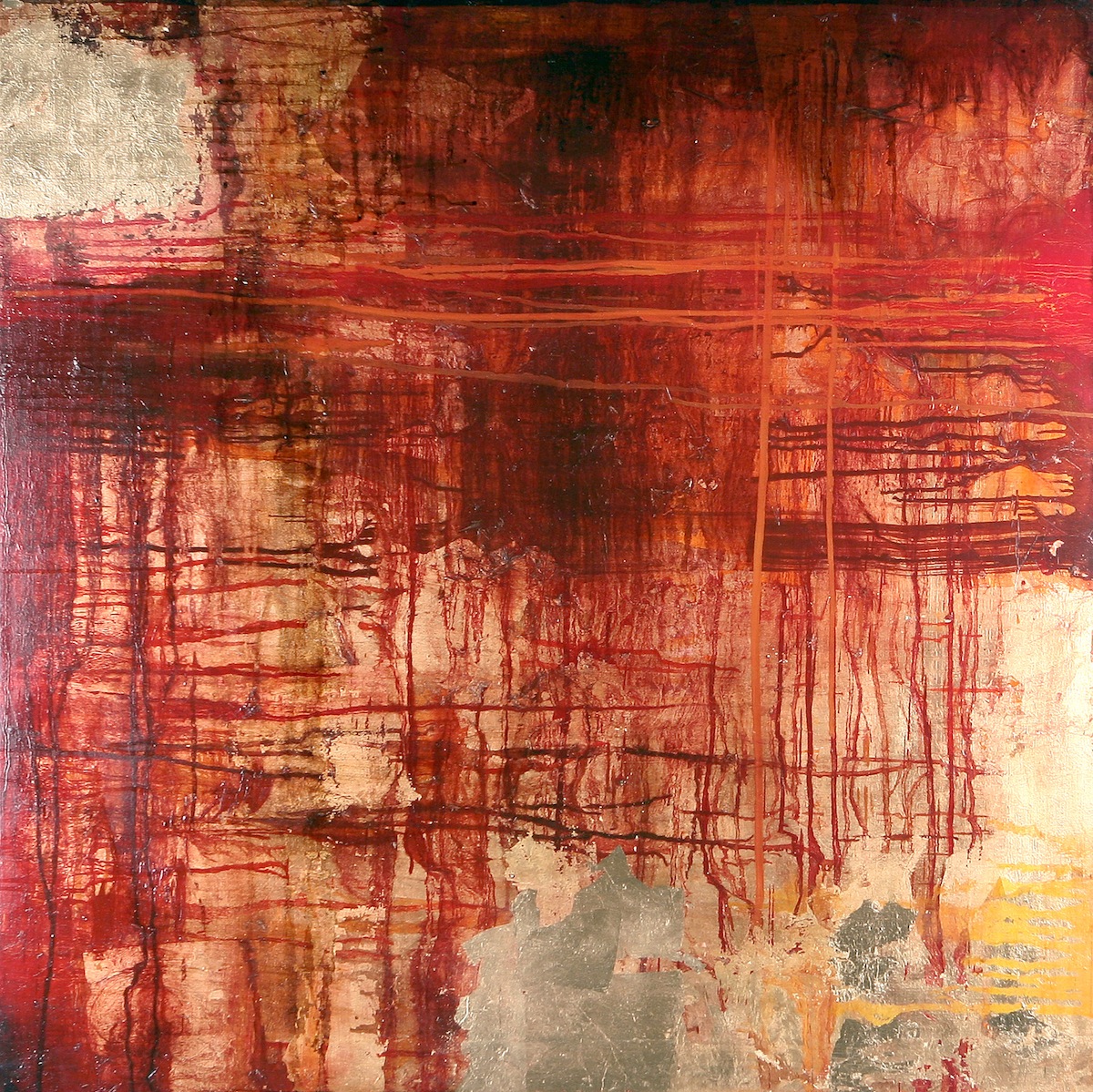 Encrusted 3
2008, Gold leaf, oil, varnish on canvas, 100 x 100 x 2,8 cm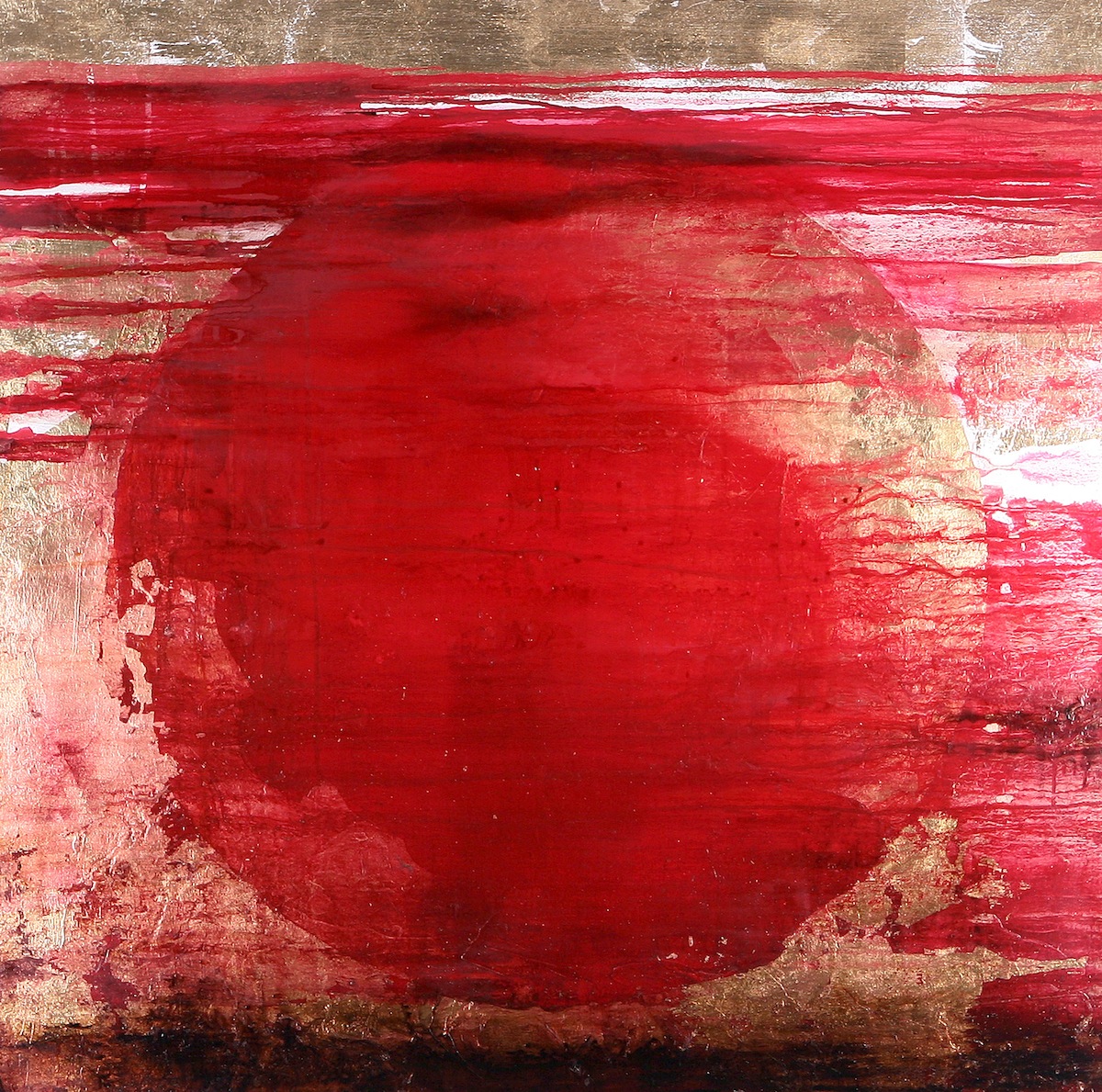 Meridian
2008, Gold leaf, oil, varnish on canvas ,90 x 90 x 3 cm
Molten
2008, Copper leaf, oil, acid water on steel, 100 x 100 x 3,5 cm
✕