Machines & Magnolias is the second in a series of three exhibitions, at Tasneem Gallery, showcasing the work of artists, from outside of Spain, who have been inspired by Barcelona.
Yoichi Tanabe is an established and highly-respected international artist, from Tokyo, who has exhibited all over the world, and he comes to Tasneem Gallery fresh from the 2008 Florence Biennale.
This exhibition presents 21 of his most outstanding works to date in which he draws his energy and inspiration from industrial and natural landscapes. Although his paintings of disused and abandoned factories are bleak, ghostly and weather-beaten, his floral paintings are delicate and finely detailed, and he sees the same essence of beauty in them both. Yoichi's works are a meditation on the harmonious relationships that exist between industry and nature, and the passing of time.
Machines & Magnolias runs from 06 May to 30 June 2009. A fully illustrated catalogue accompanies the exhibition and includes a foreword by Tasneem Salam and the poetry of Dylan Thomas and the Catalan poet Miquel Marti i Pol.
This exhibition participated in The First Ural Industrial Biennial of Contemporary Art in the Urals at Ekaterinburg, which was helded from 9 September to 10 October 2010. The international team of curators includes Ekaterina Degot, Cosmin Costinas, David Riff and a commissar of the Biennial Alisa Prudnikova.
About the artist
Yoichi Tanabe was born in Kumamoto, Japan in 1949. He graduated with a degree from Waseda University in political science, in 1972, and went on to obtain a masters degree in human anatomy from the Fine Art University, Tokyo, in 1974. He is a well-known and highly respected international artist and has exhibited in Japan, Spain, Belgium and Denmark. He currently lives and works in Sitges, near Barcelona, Spain.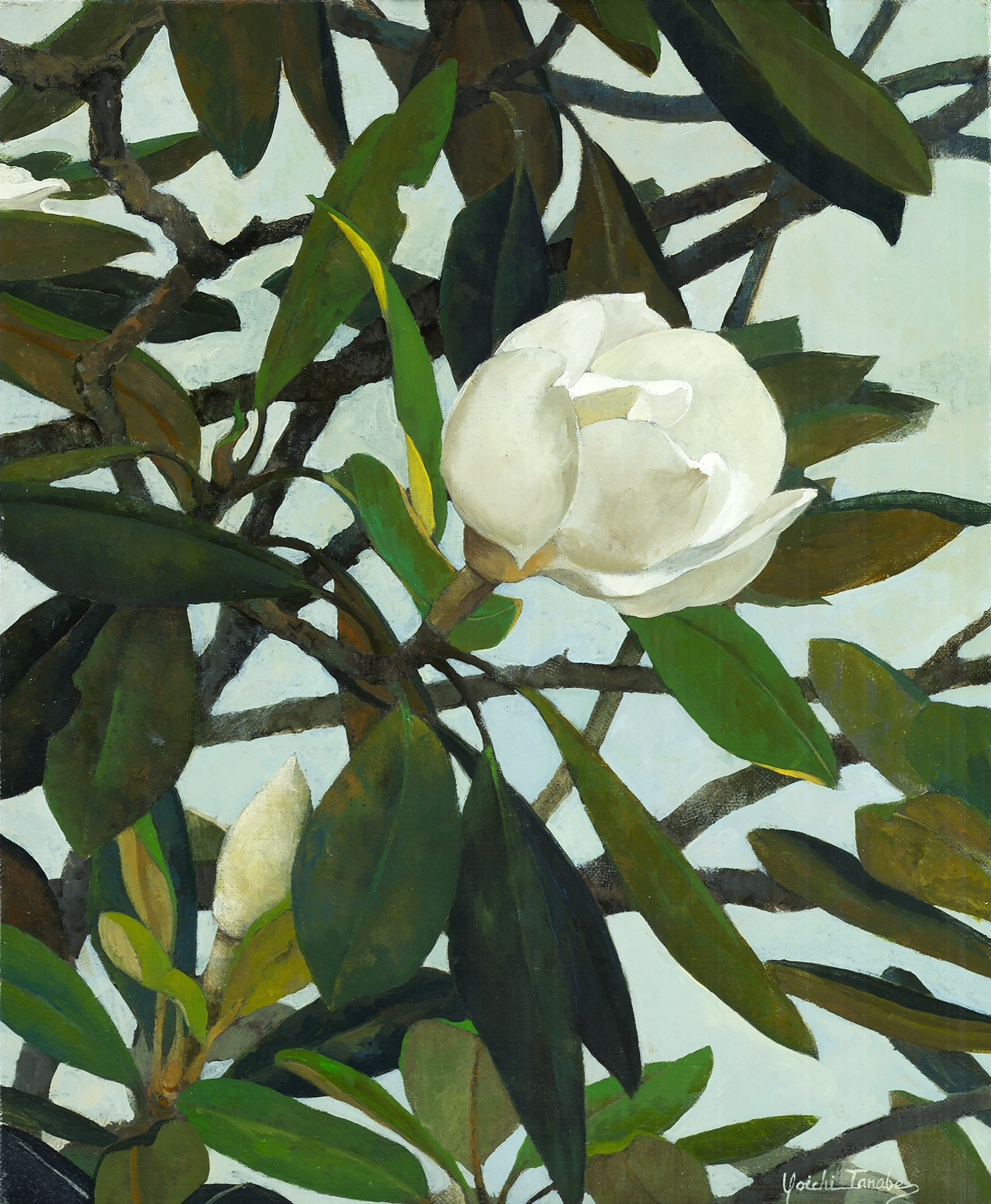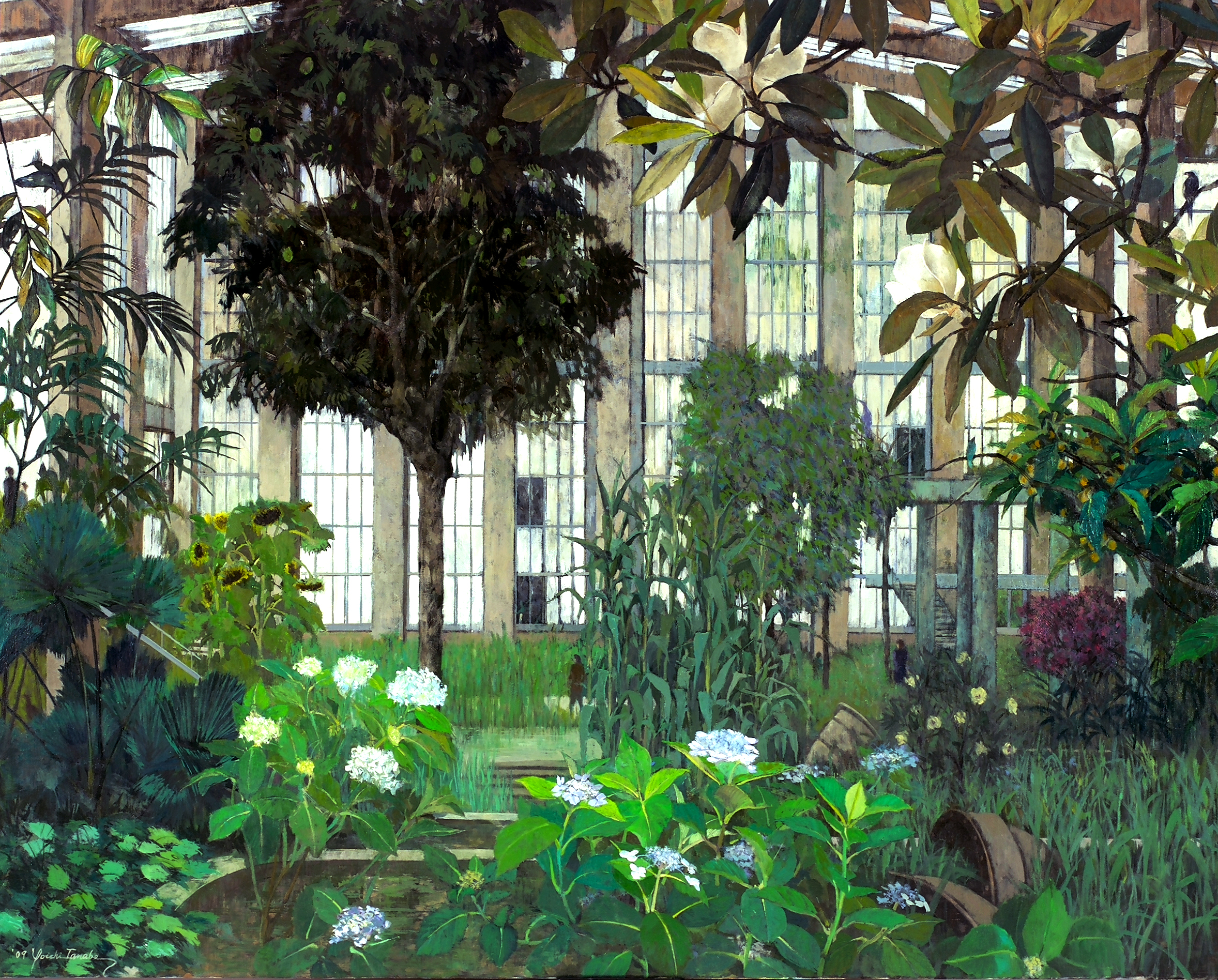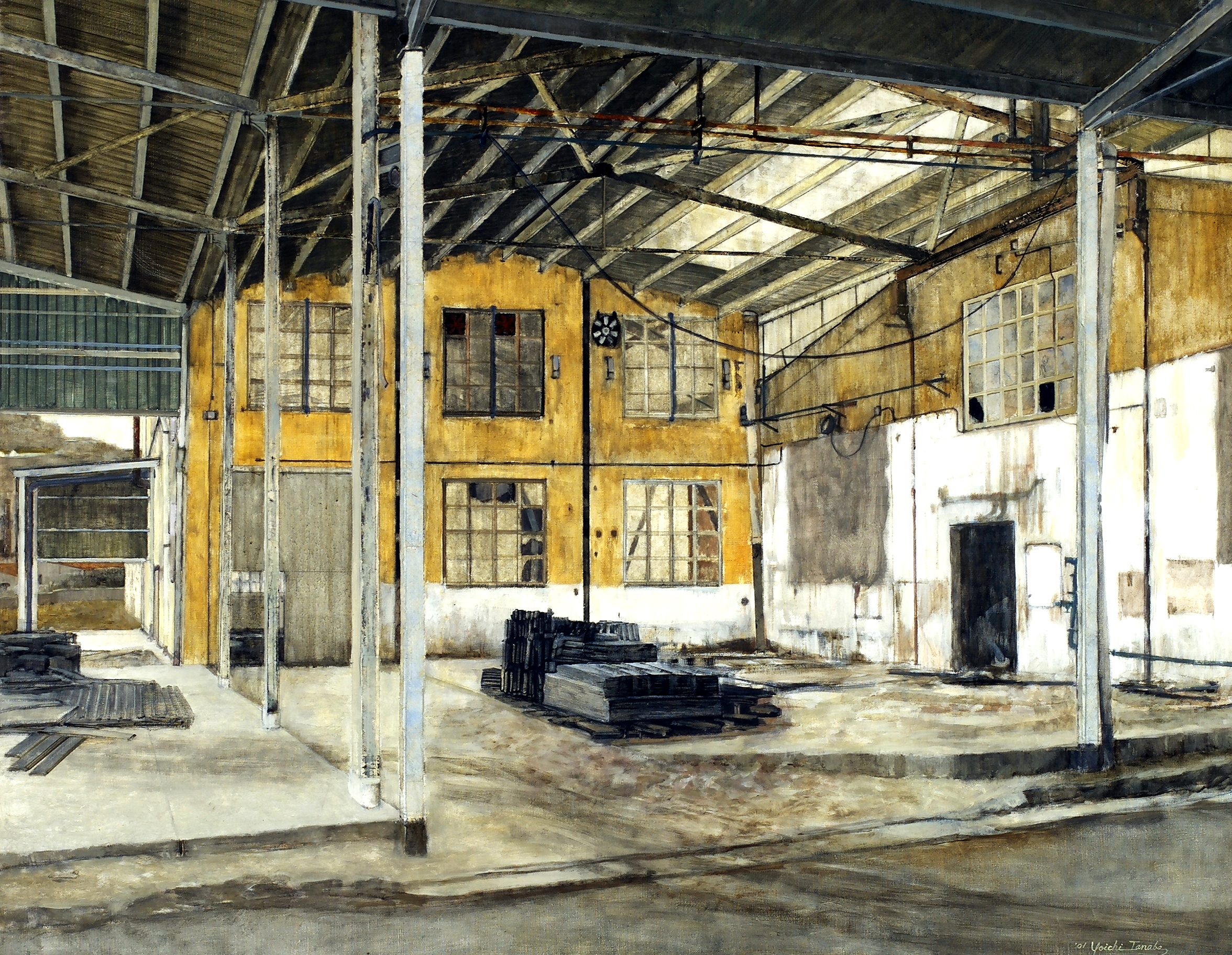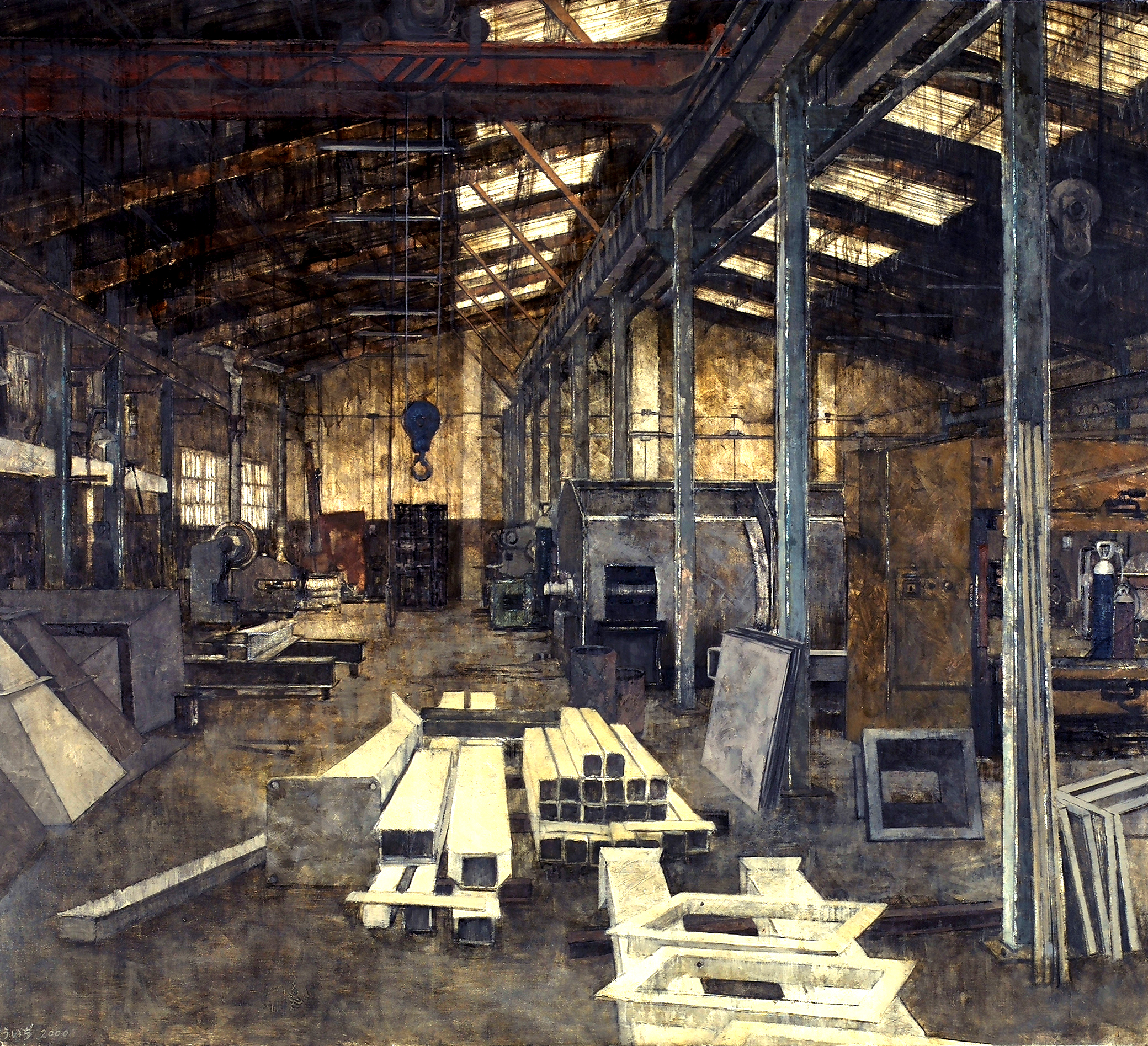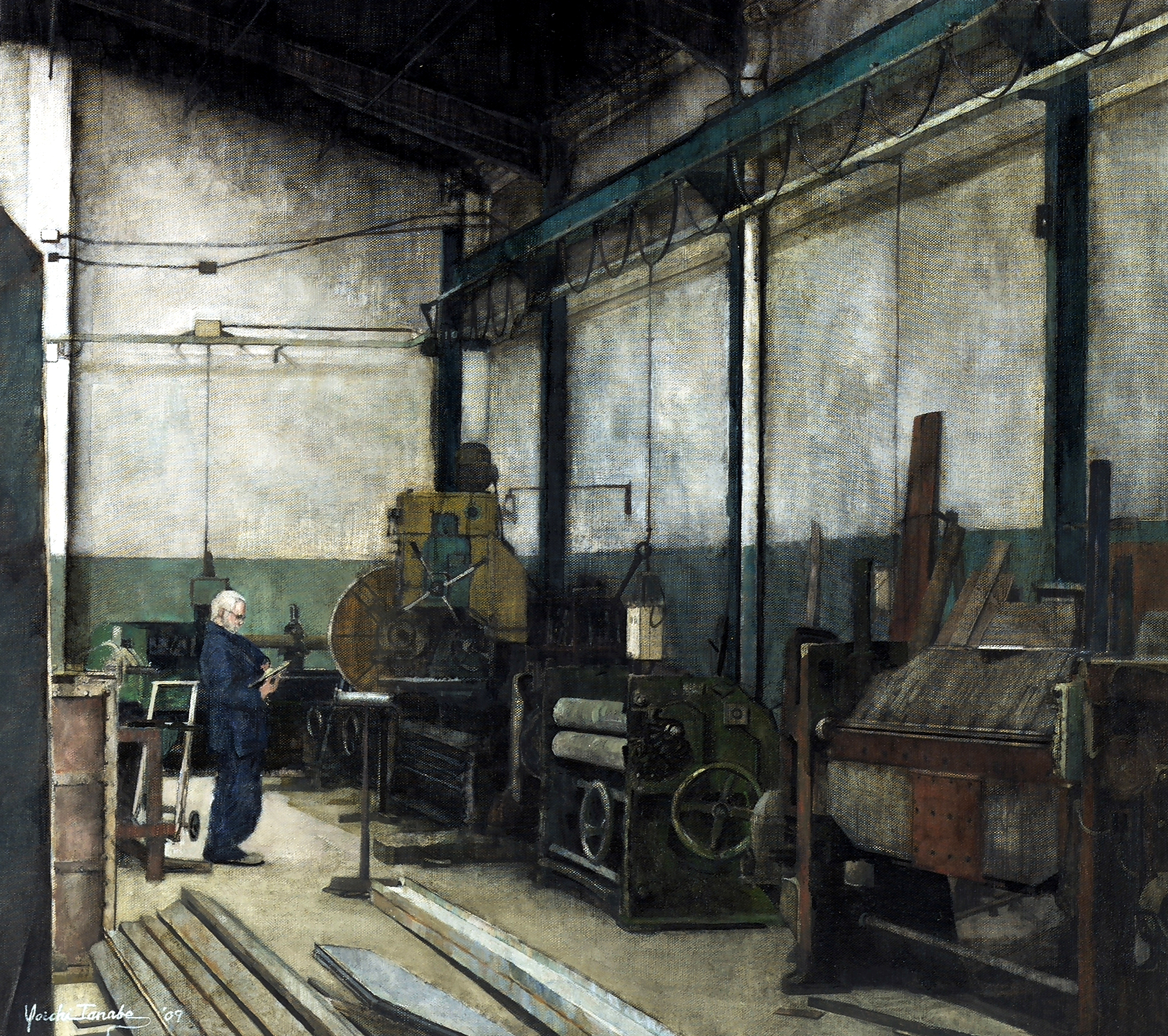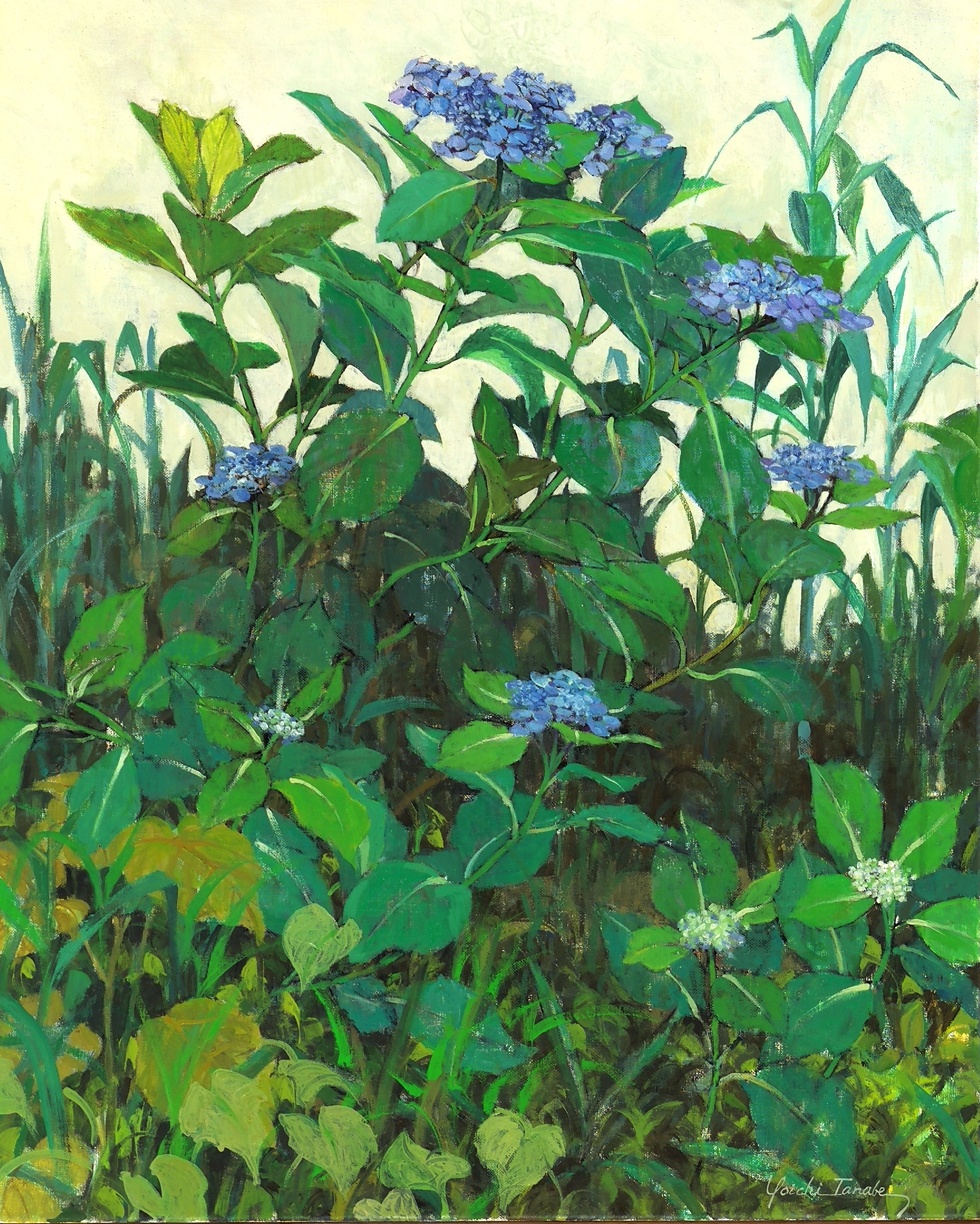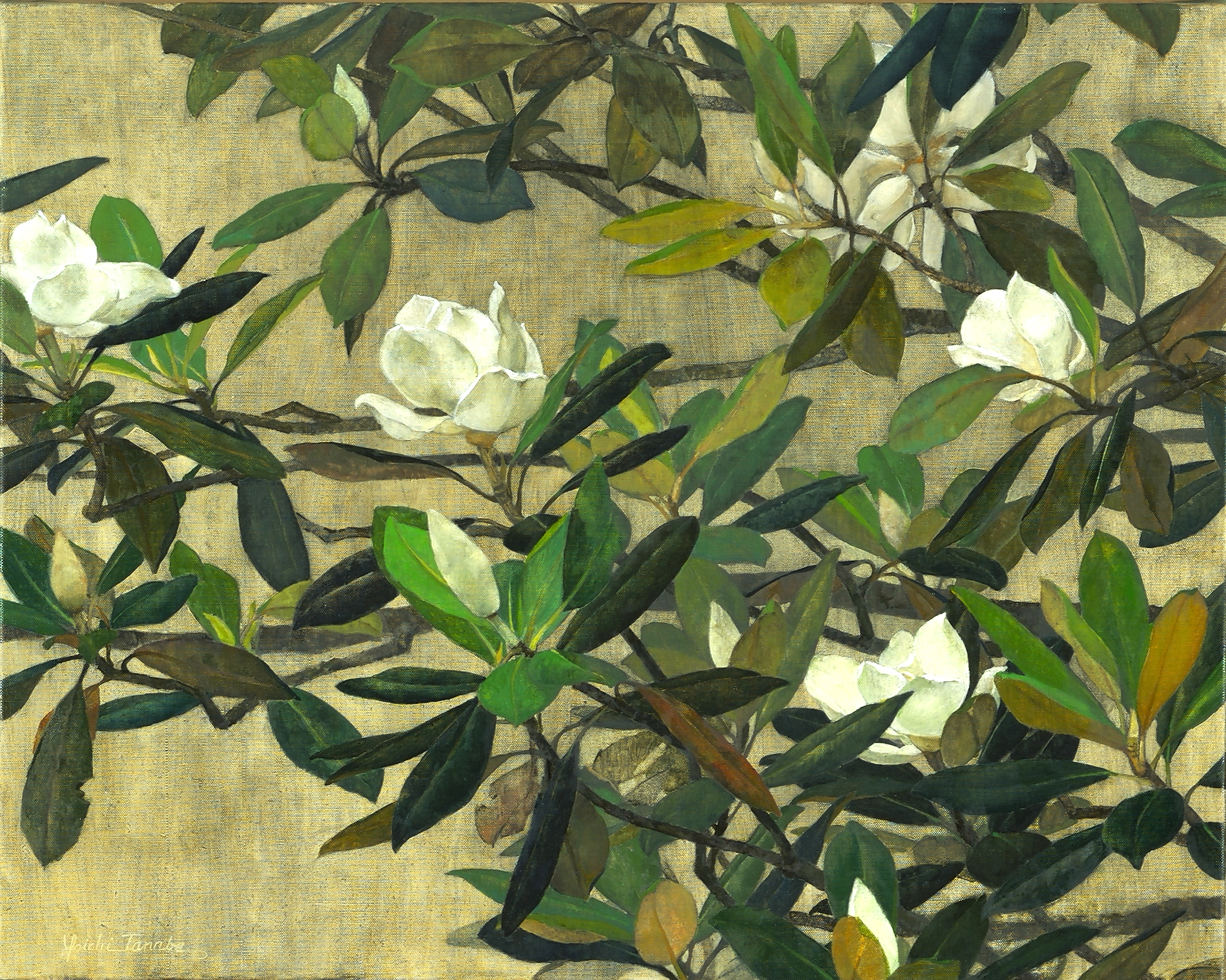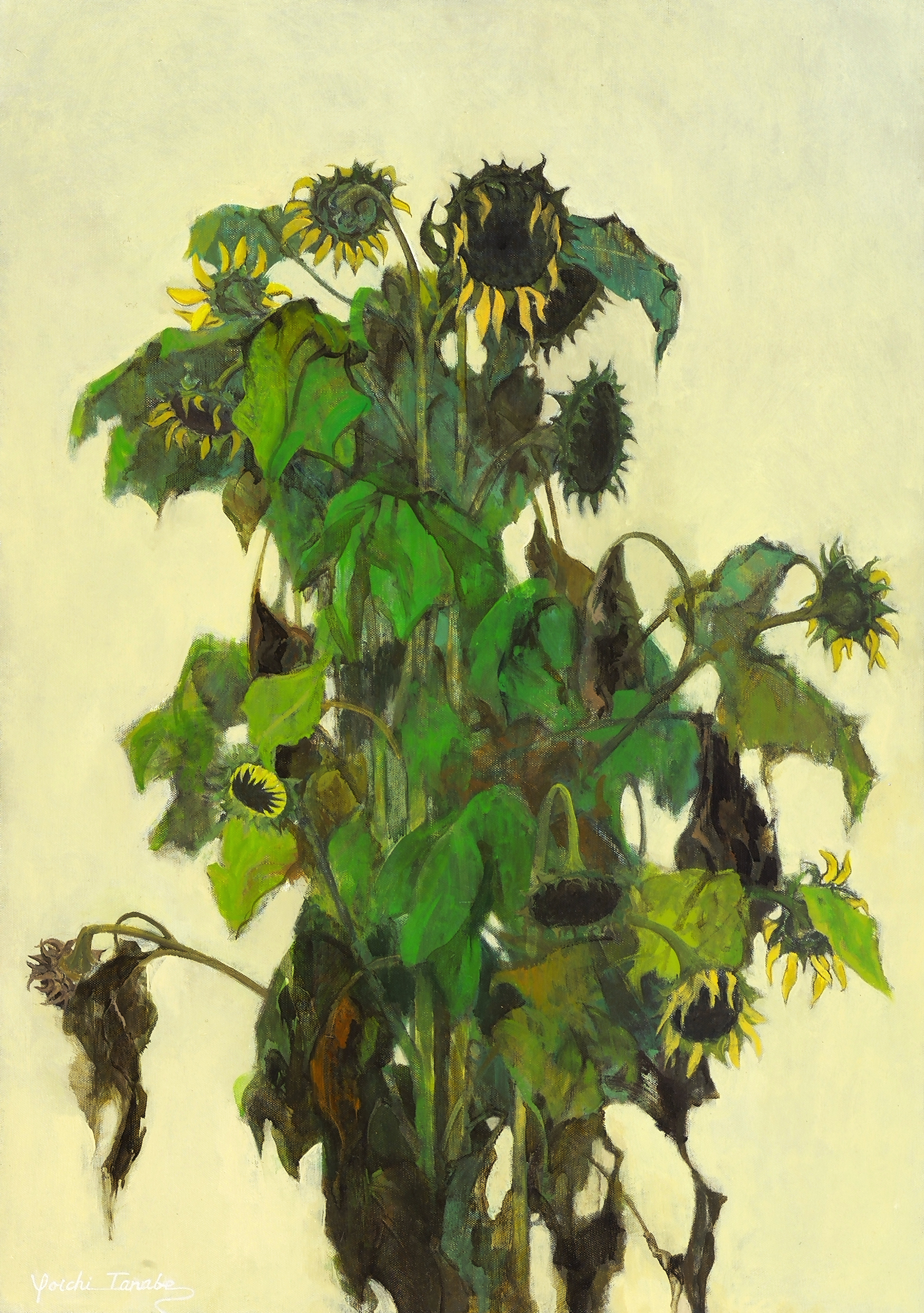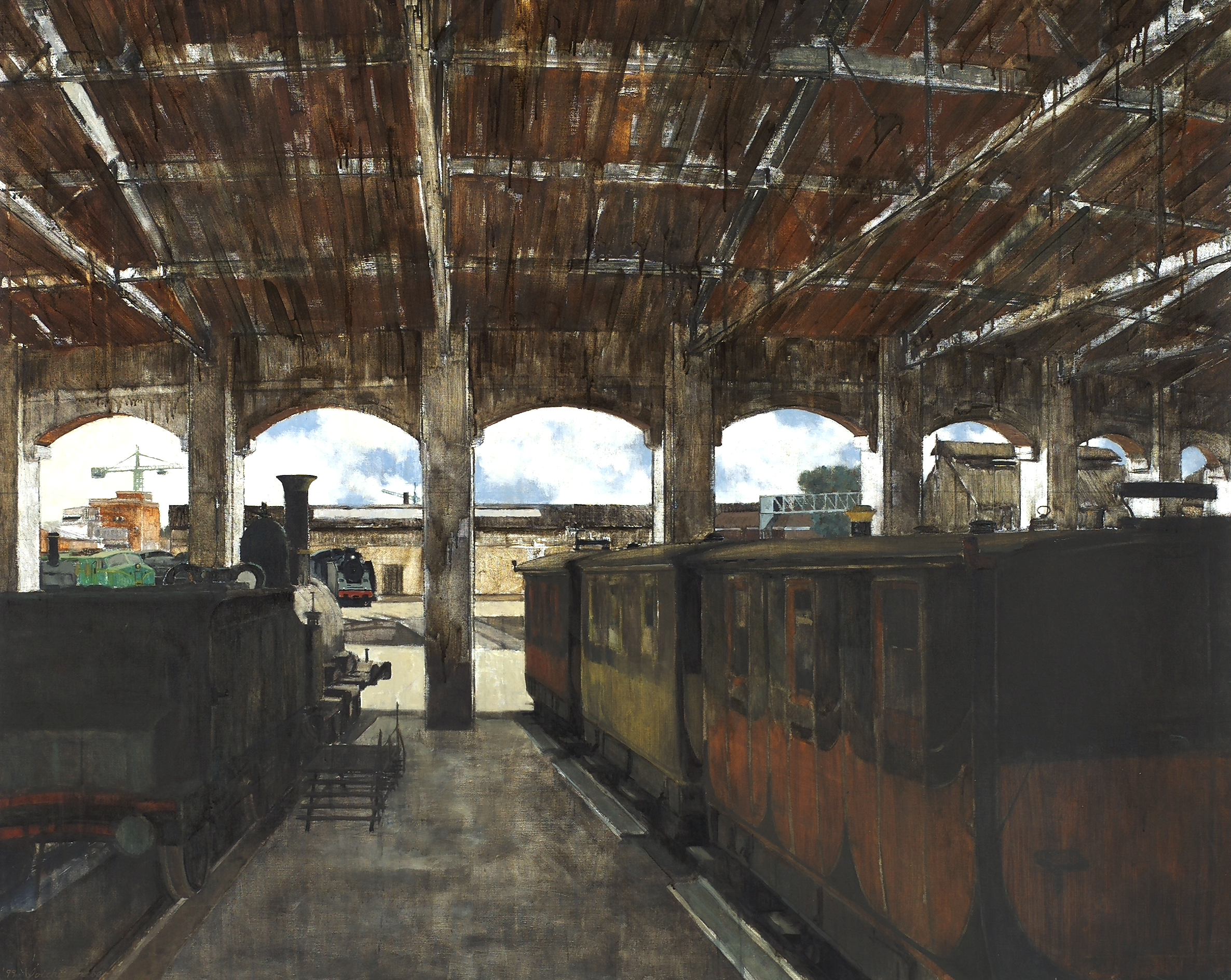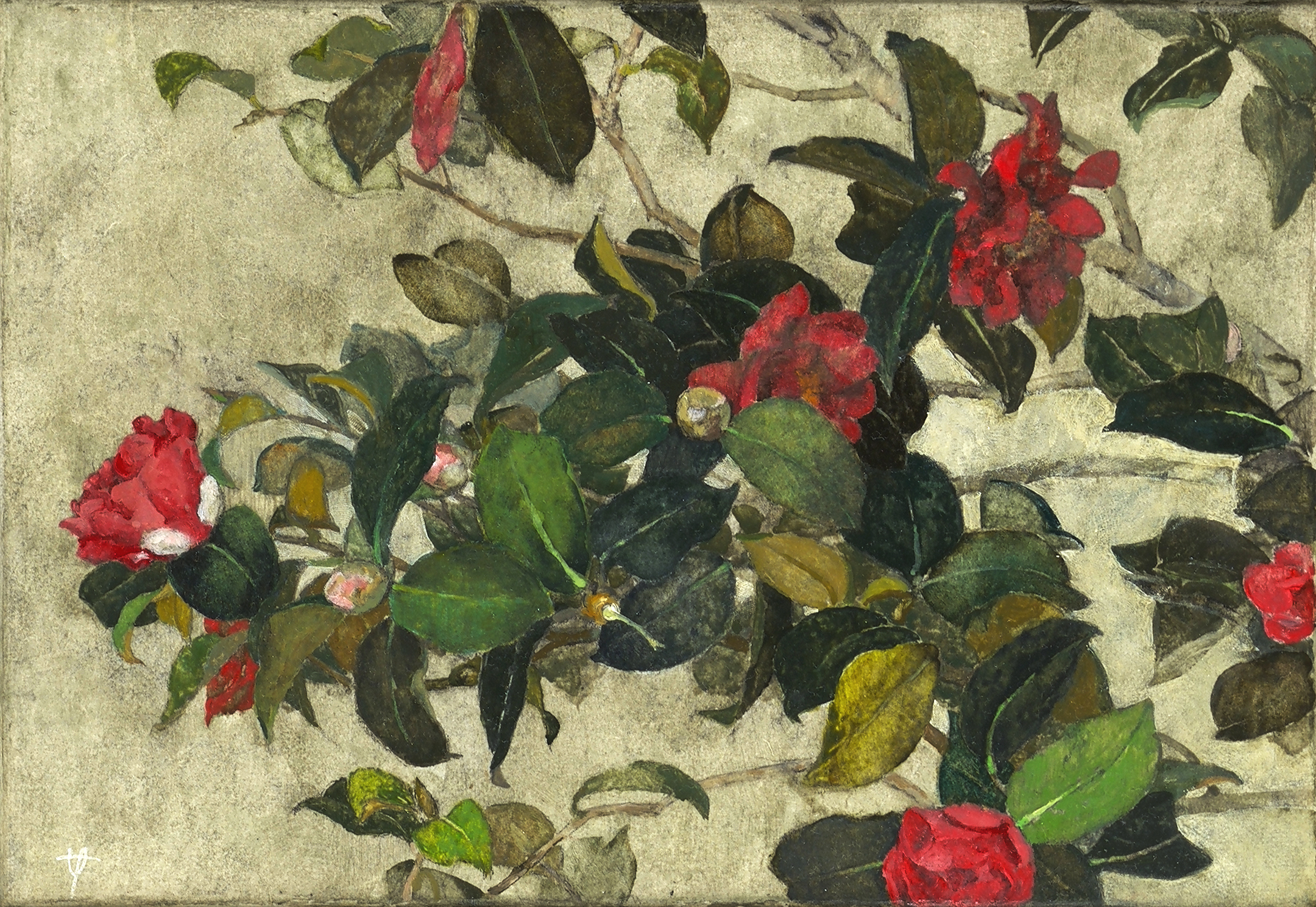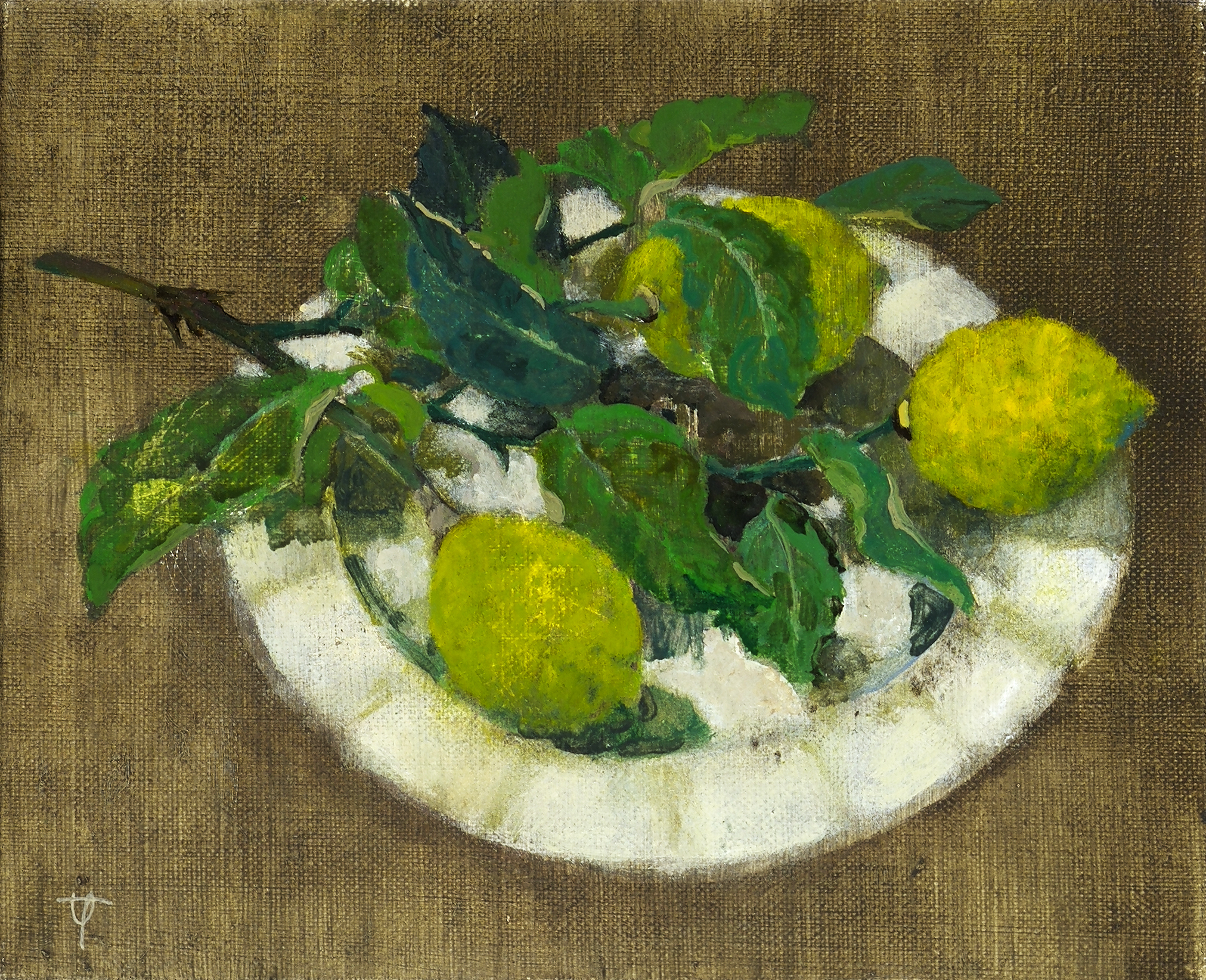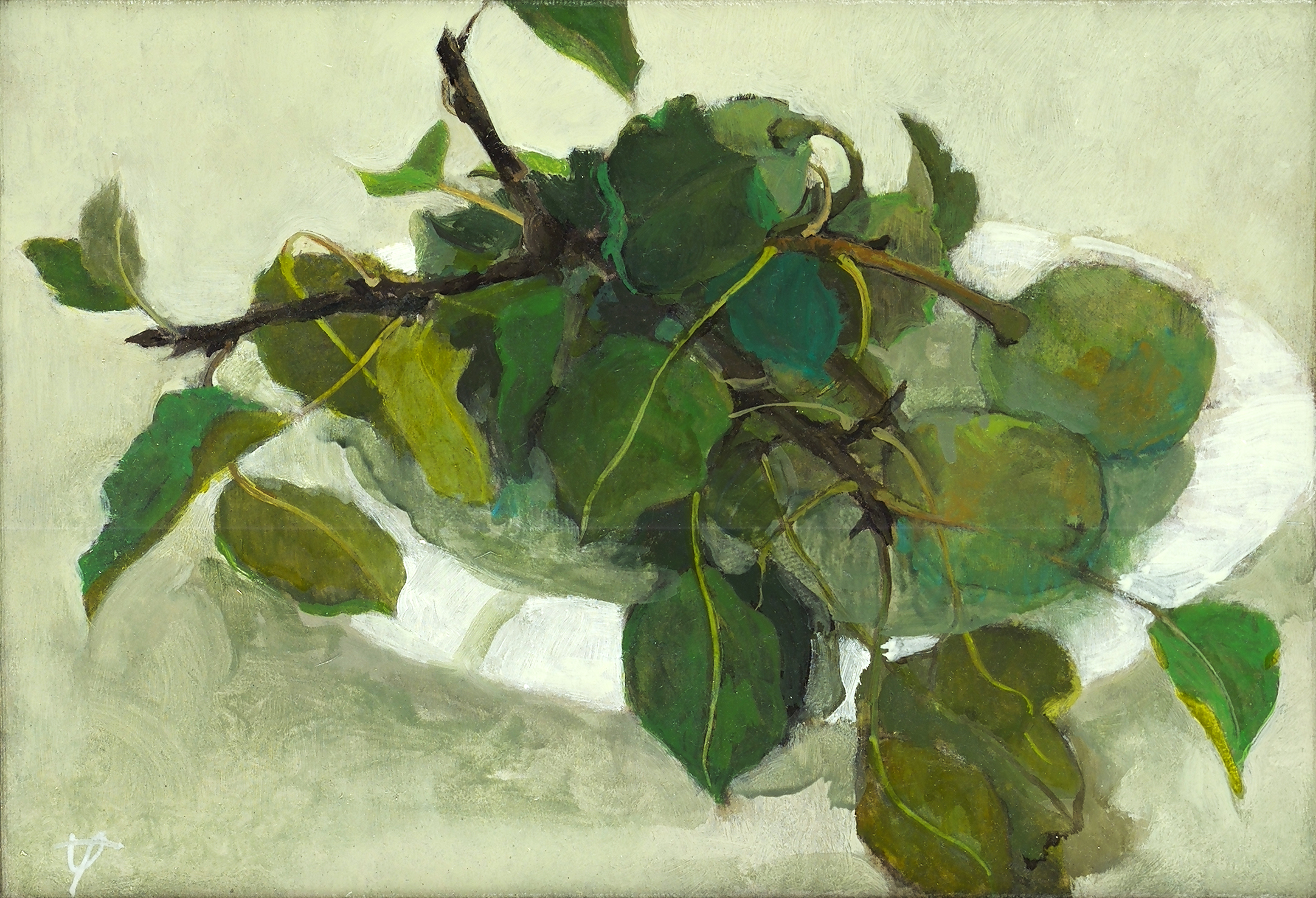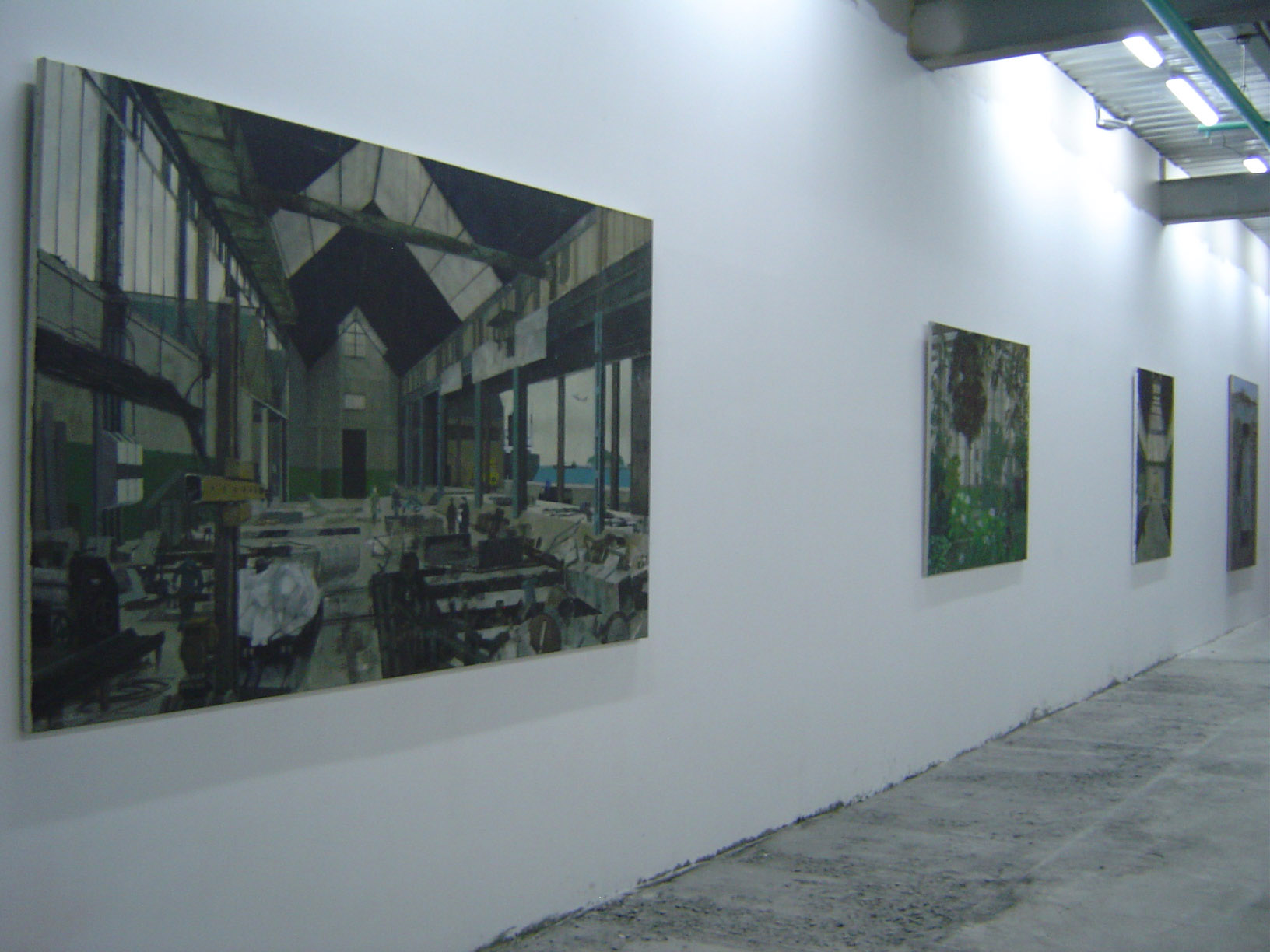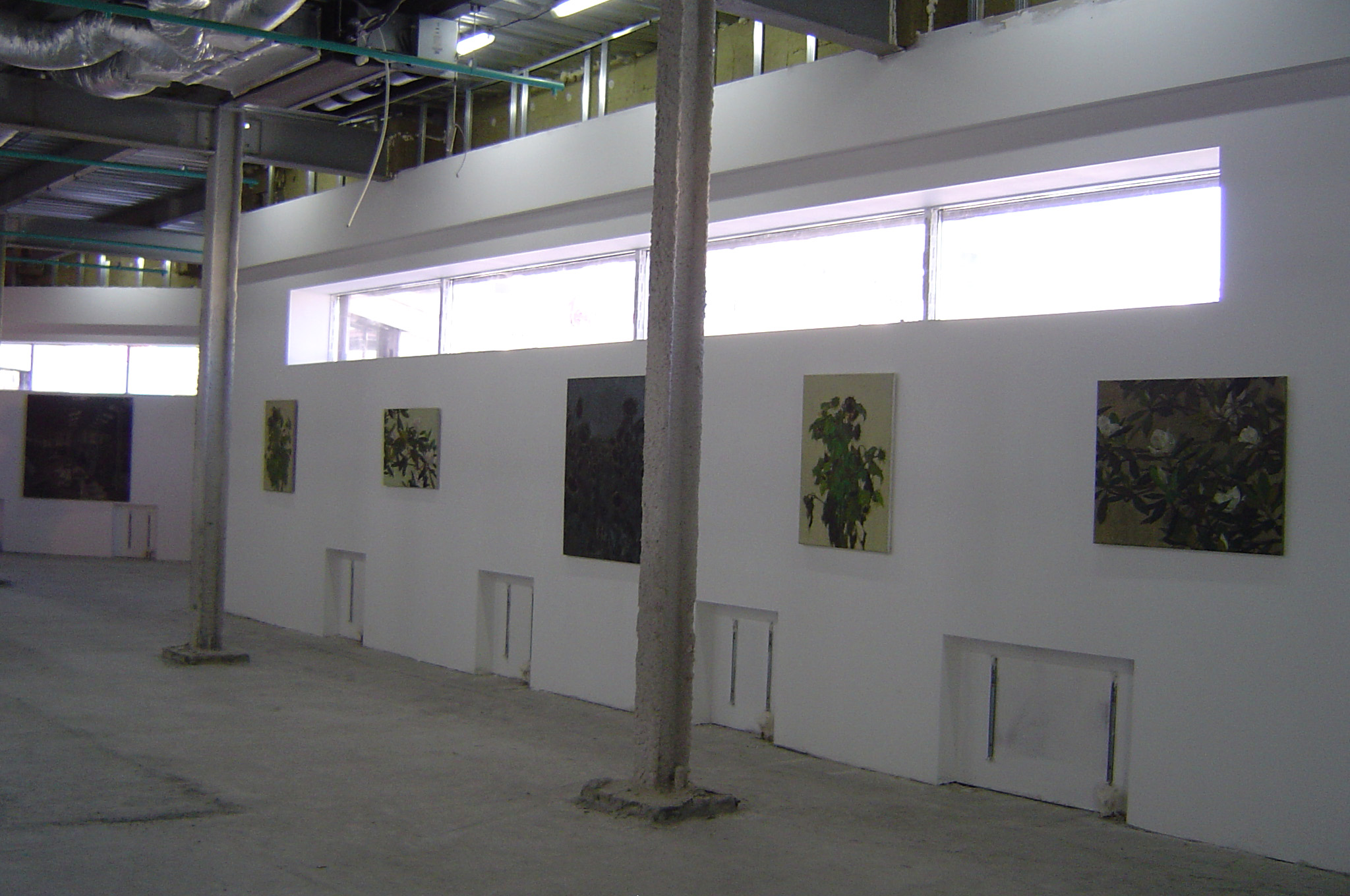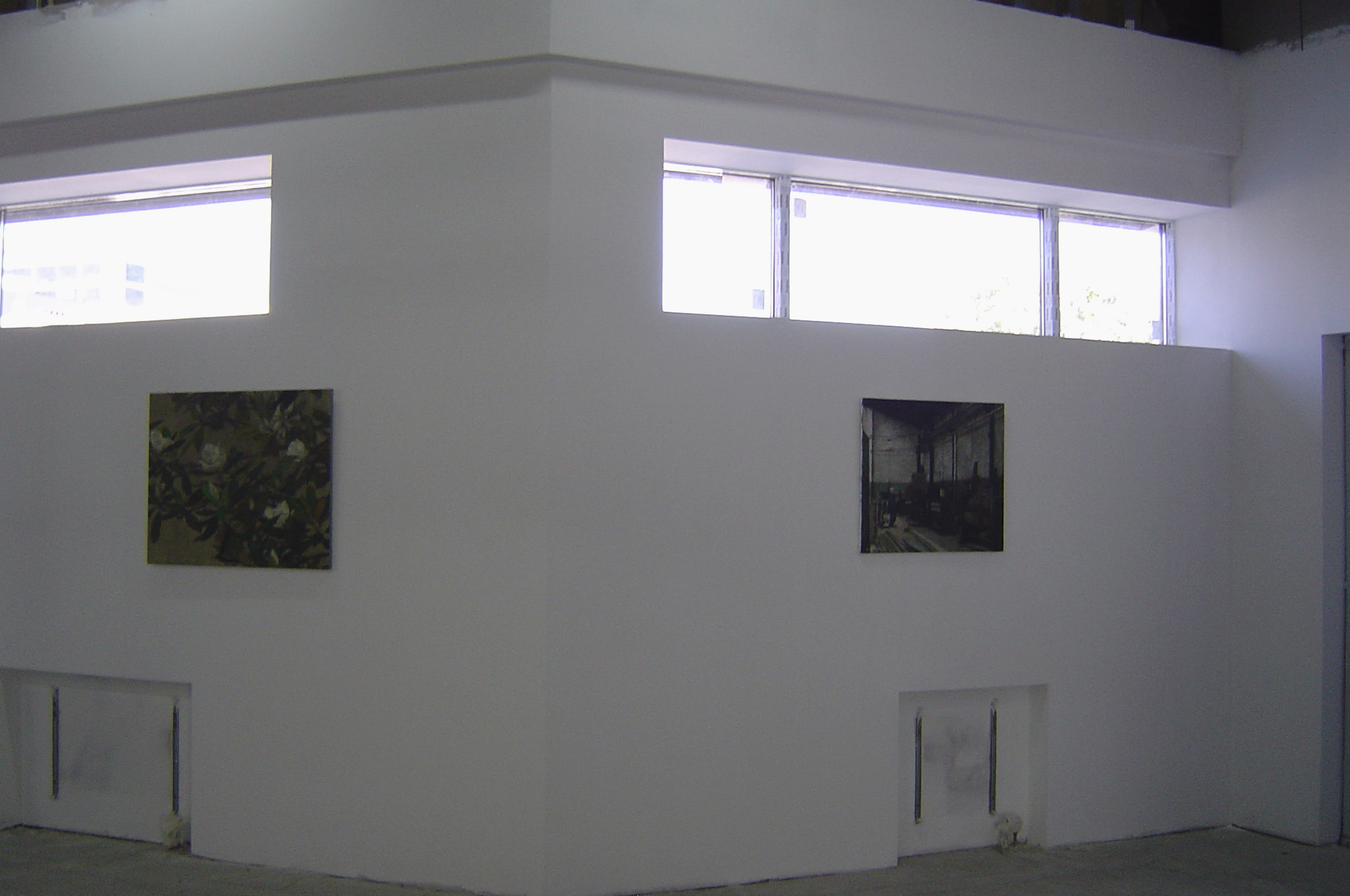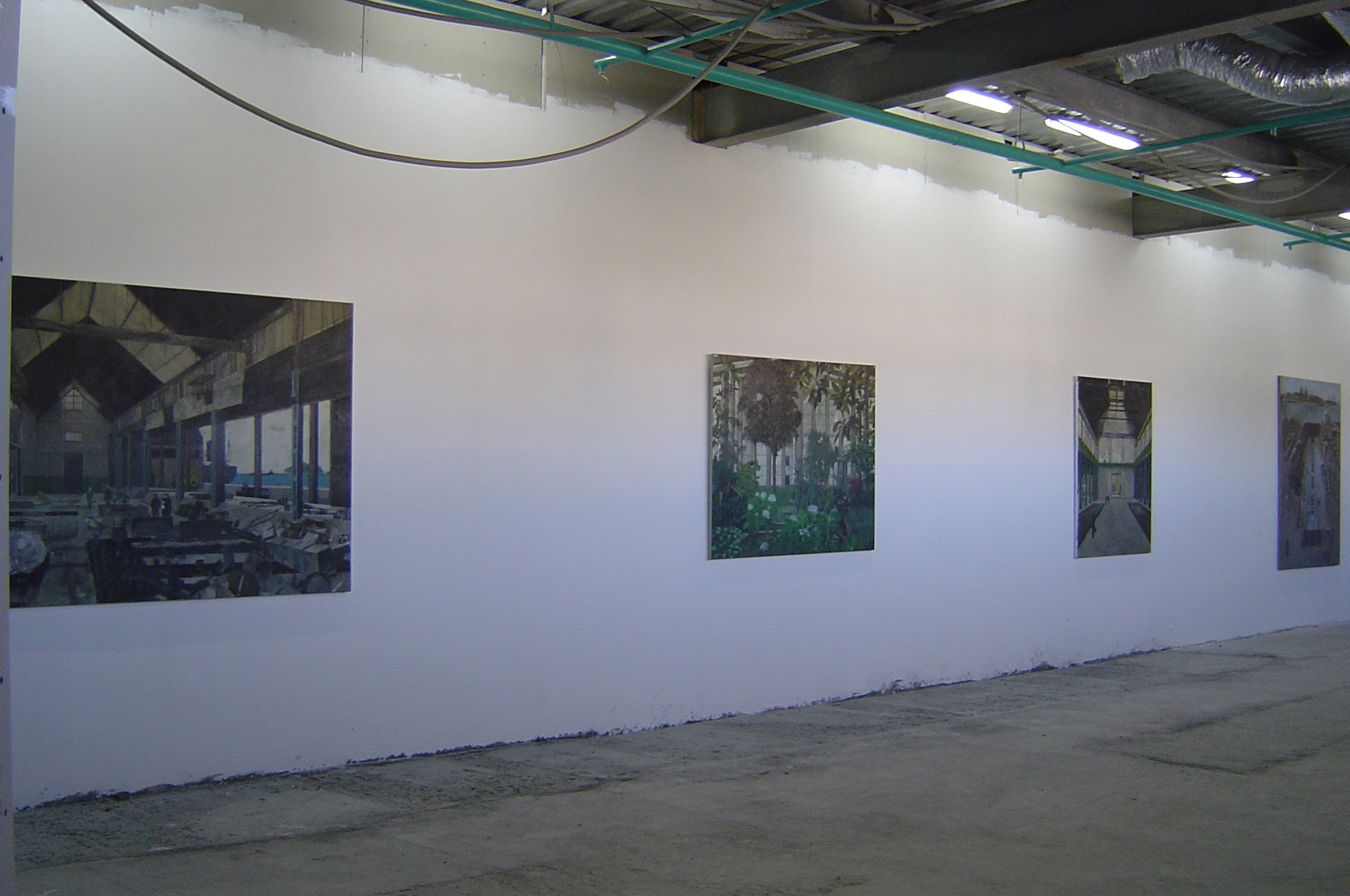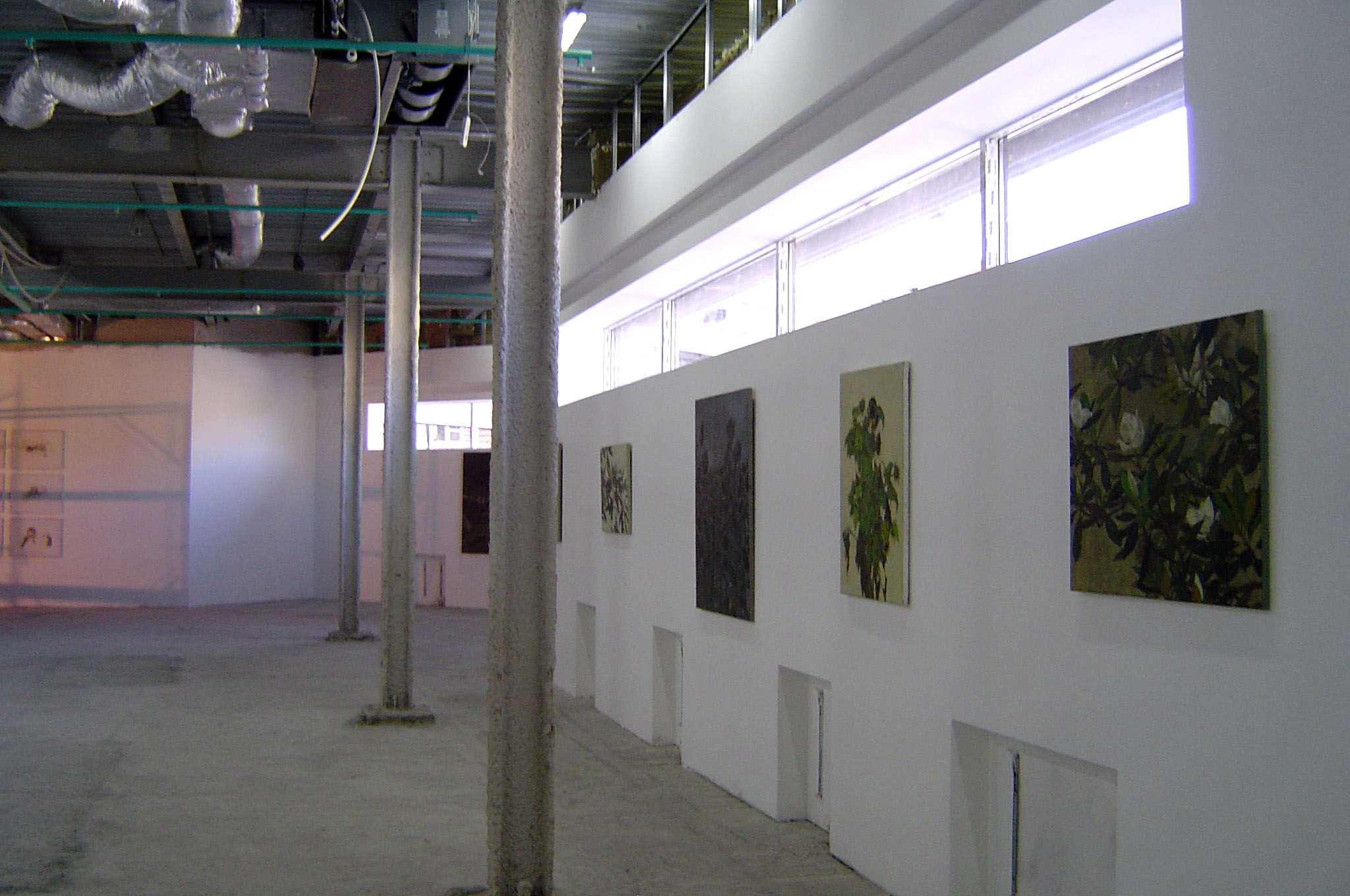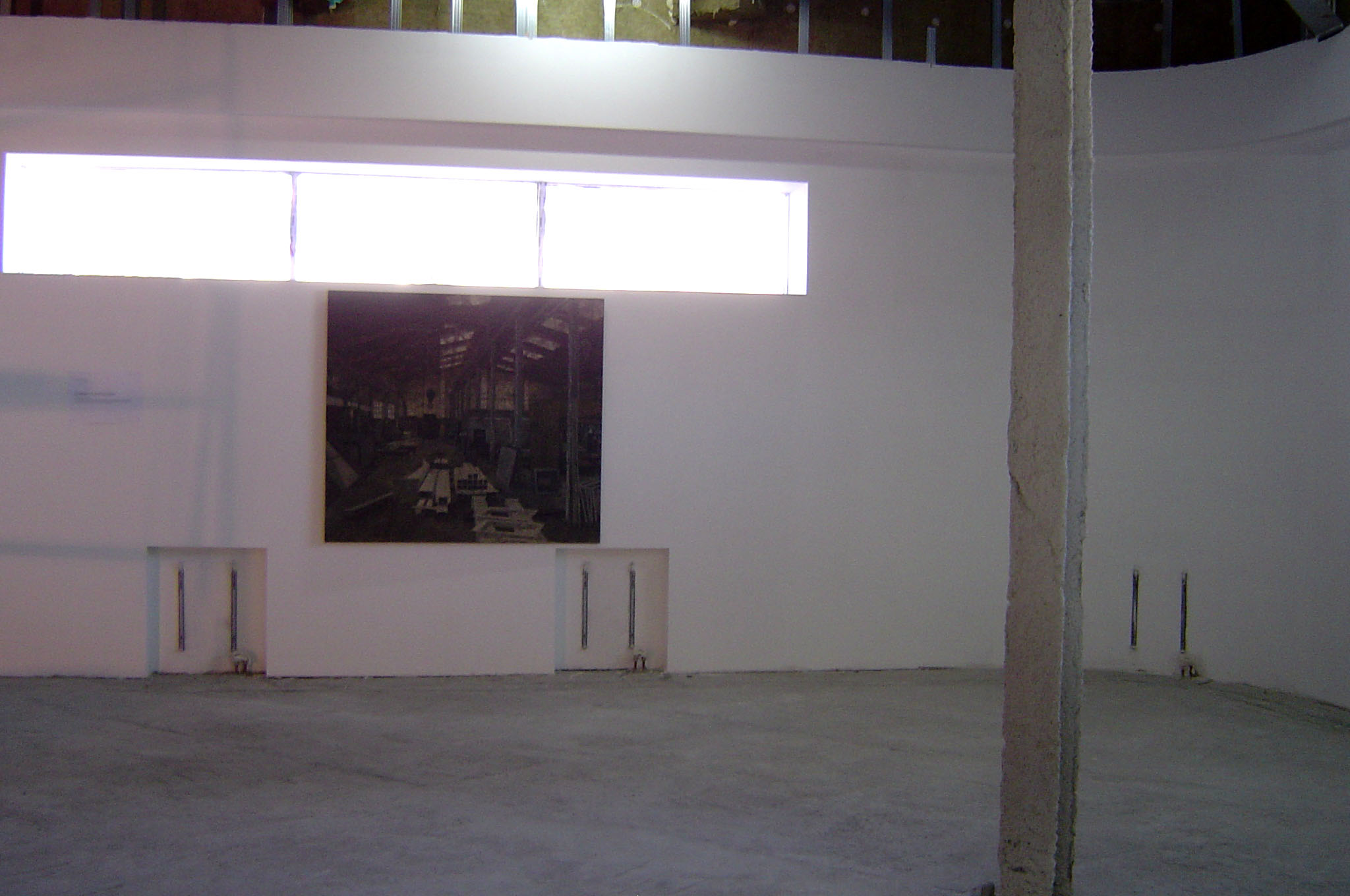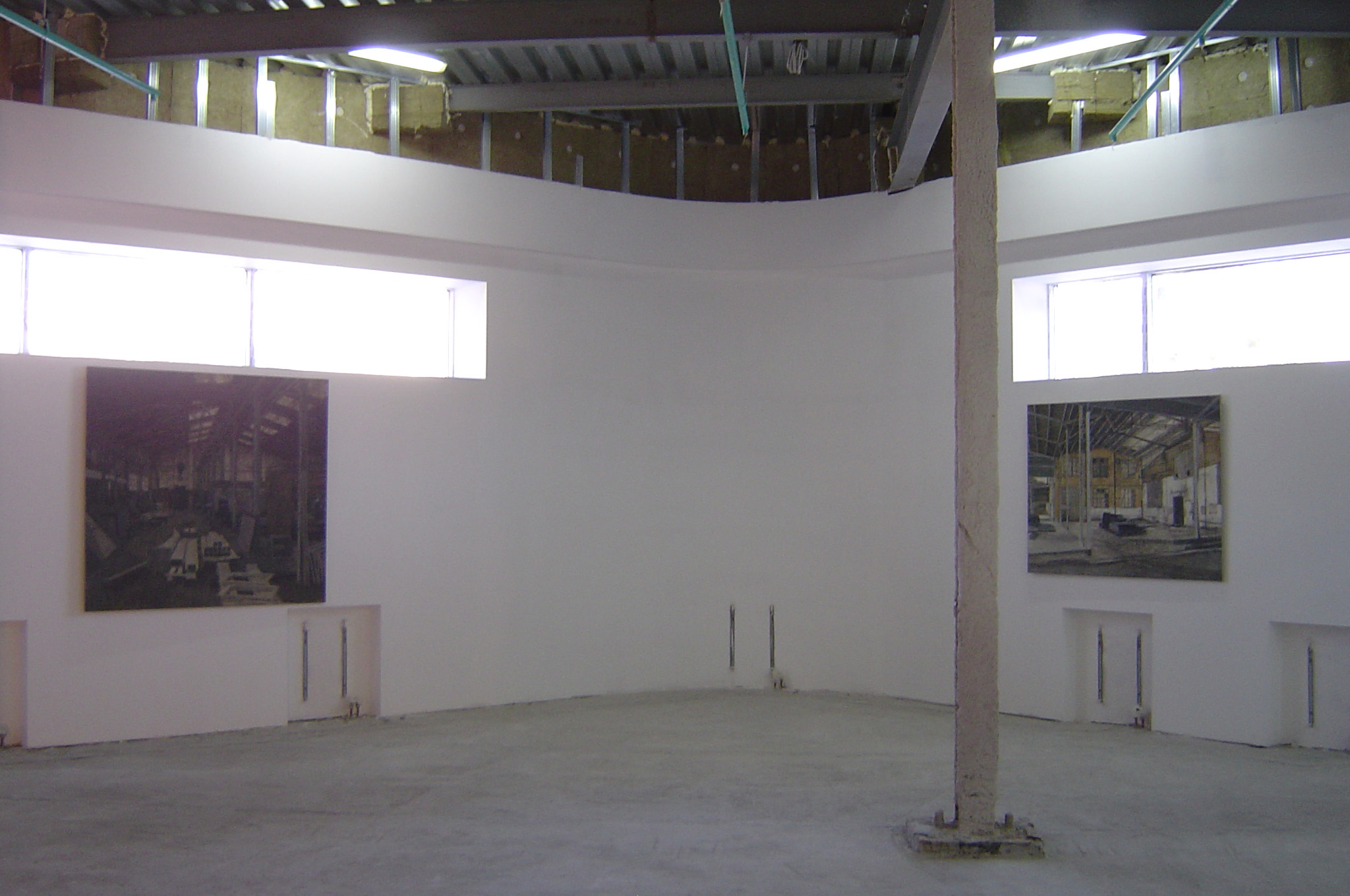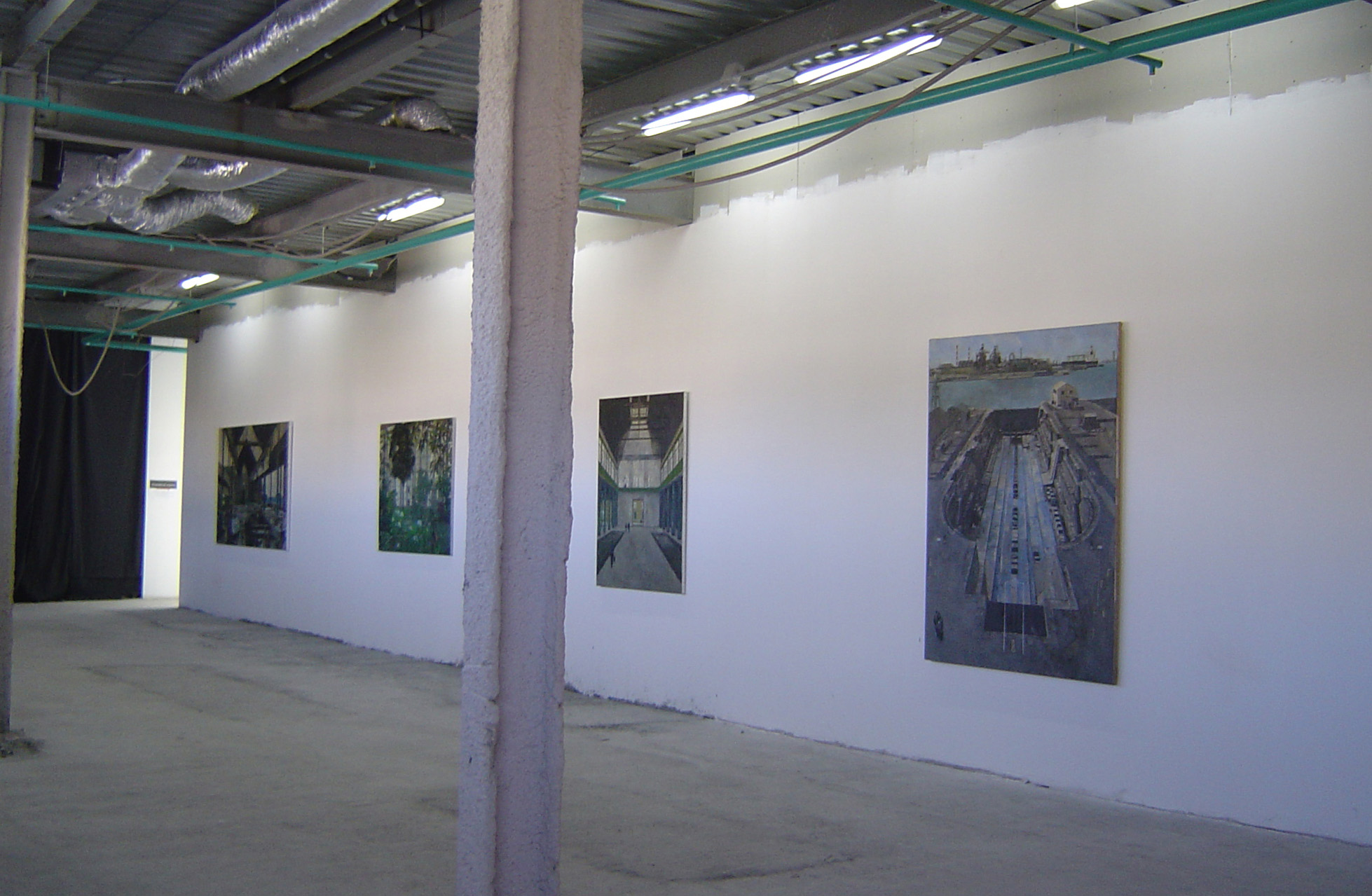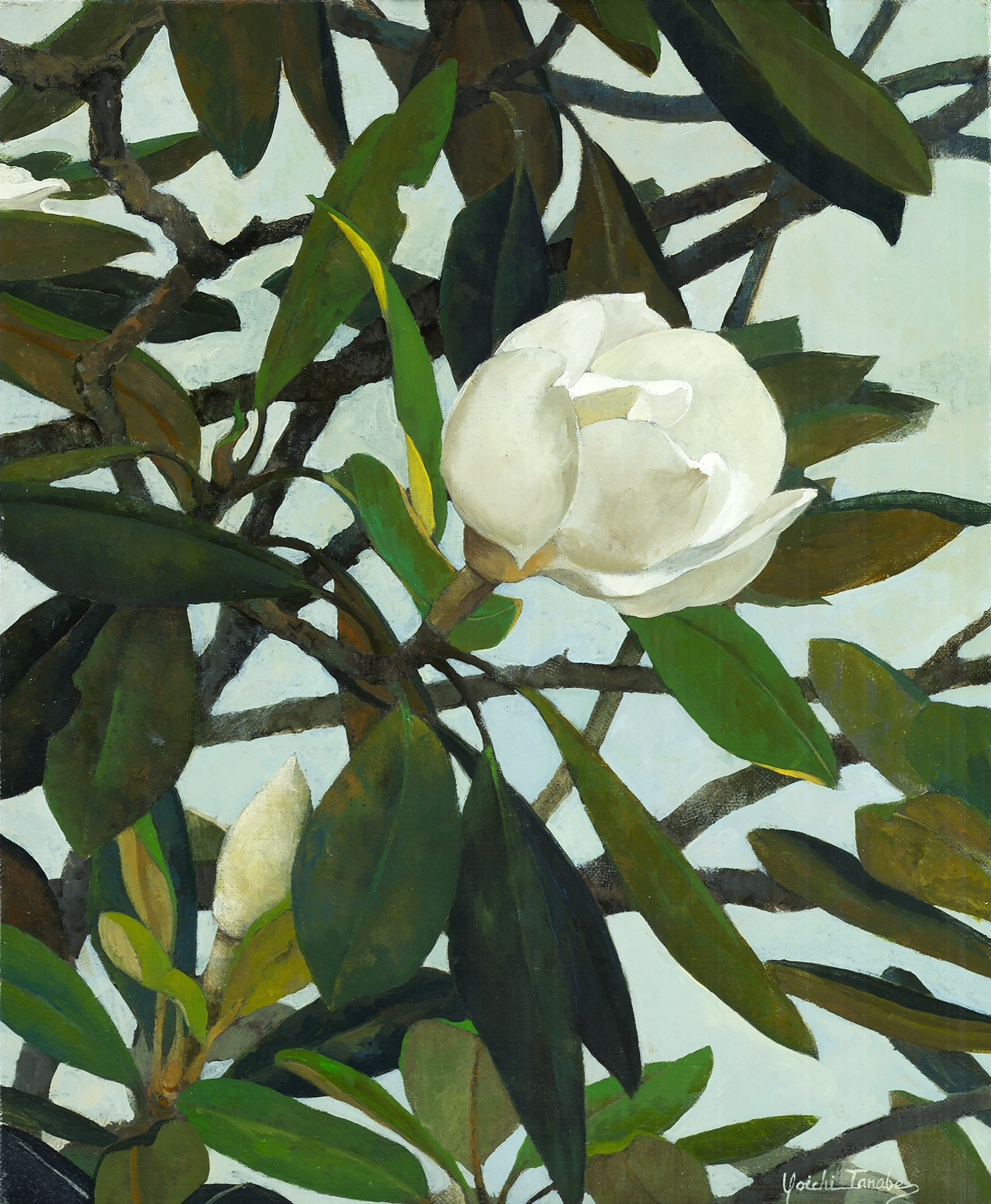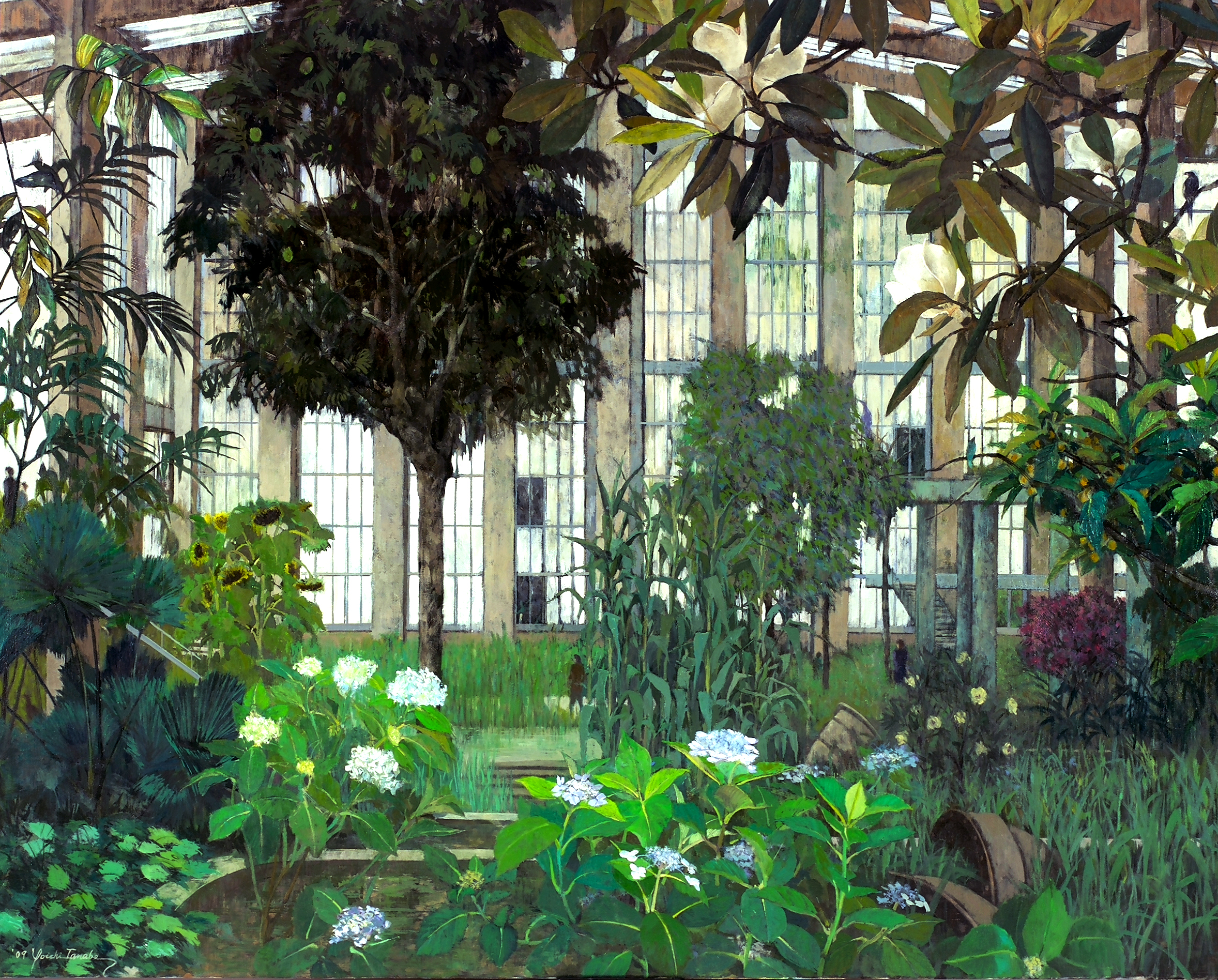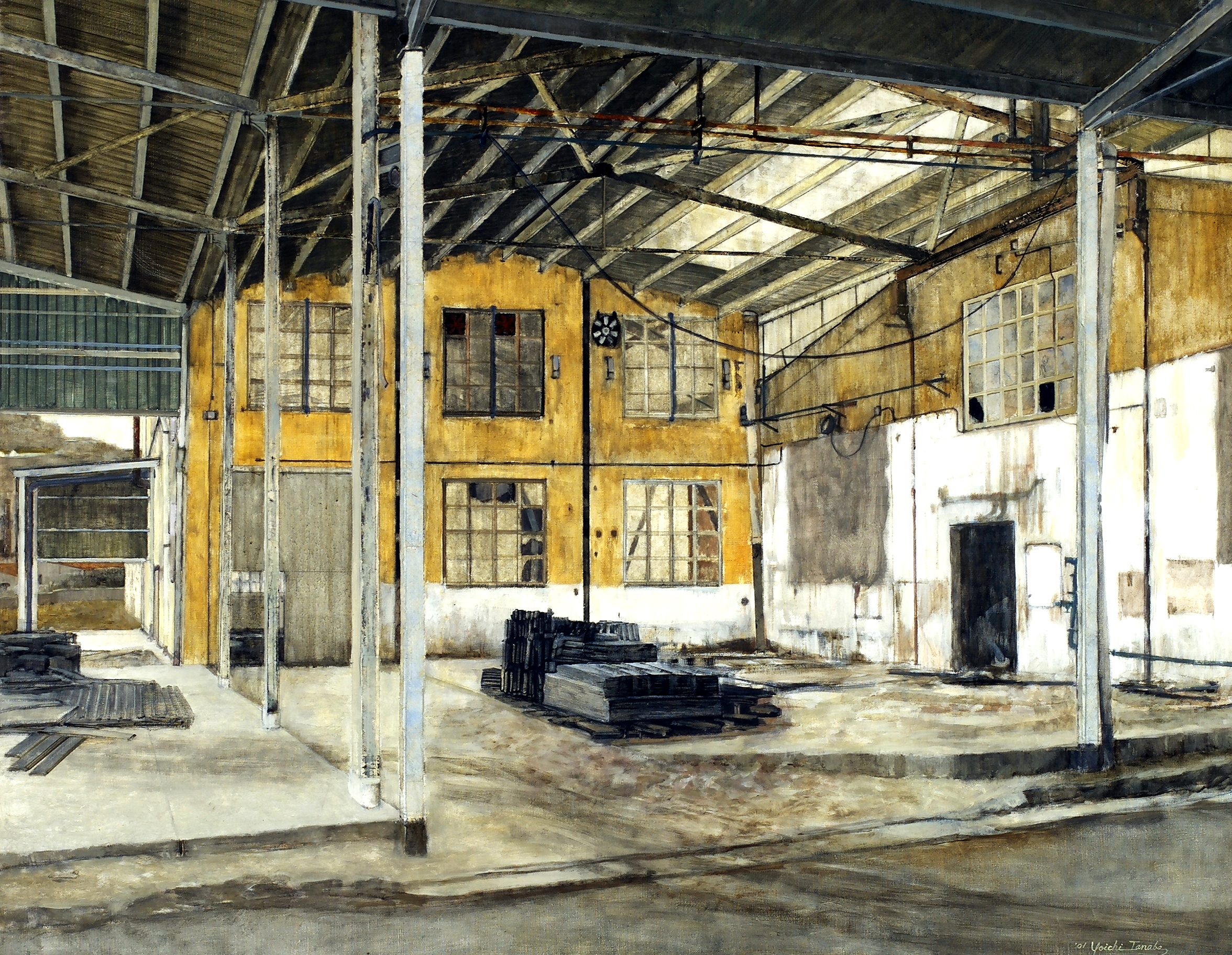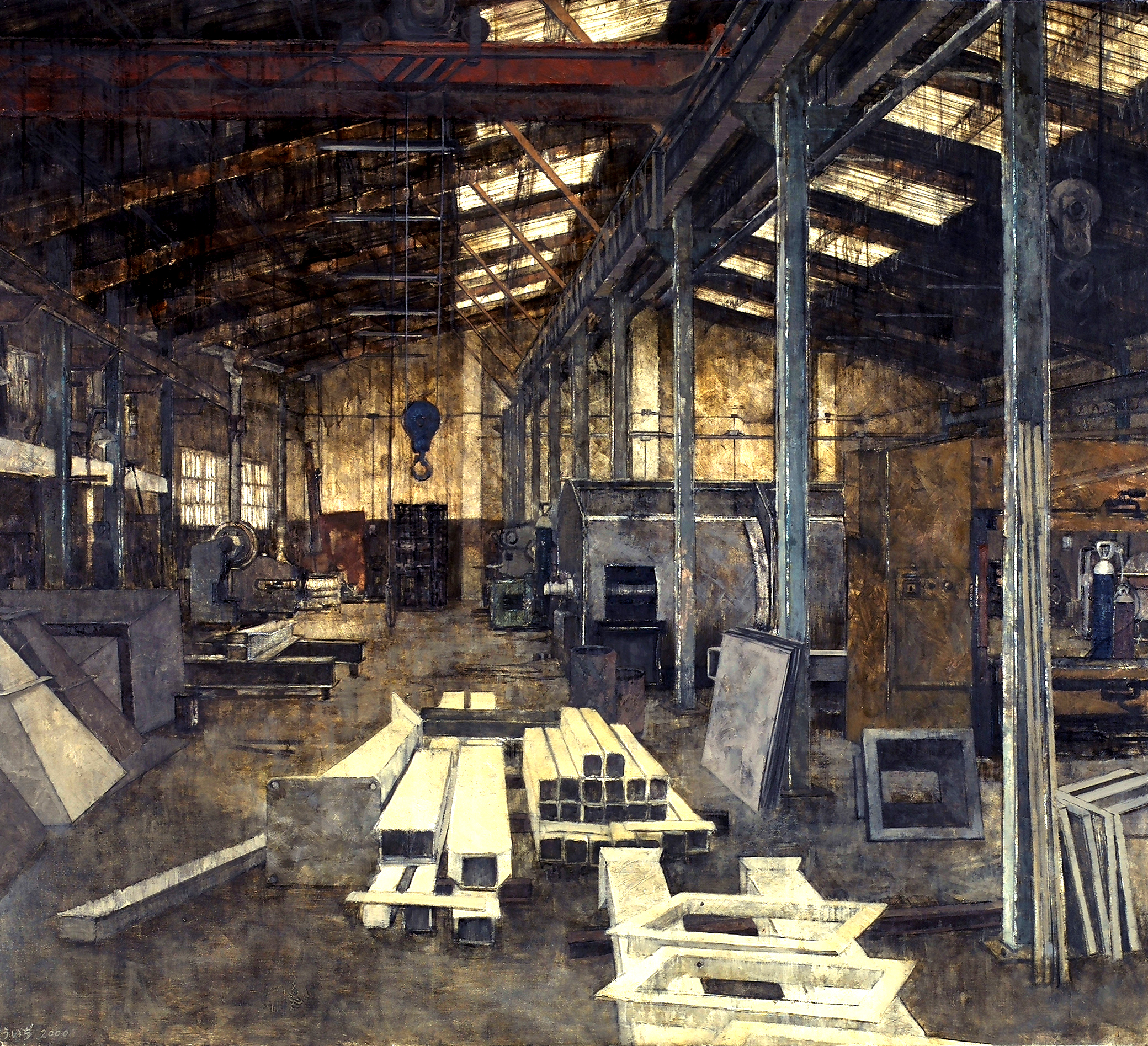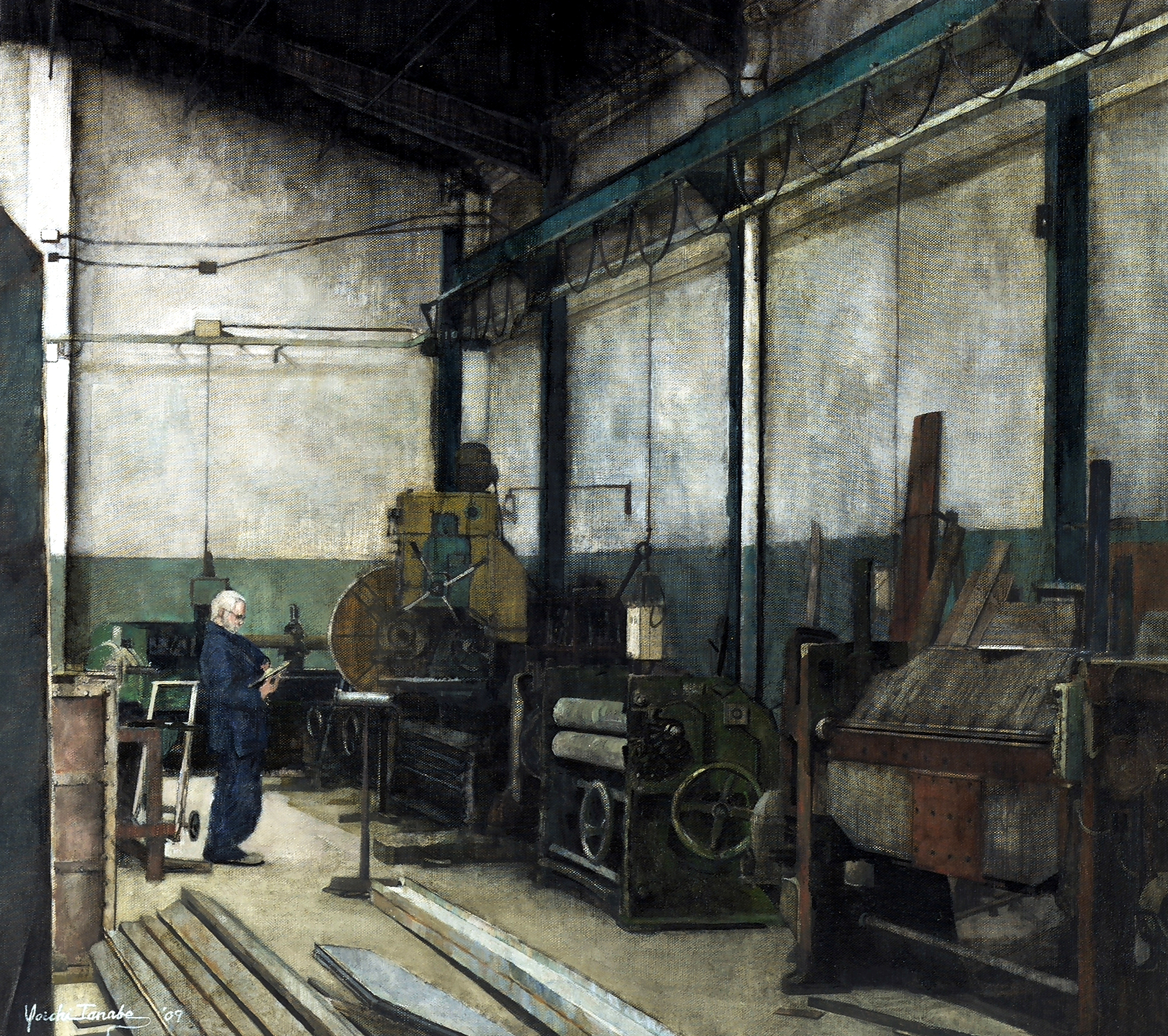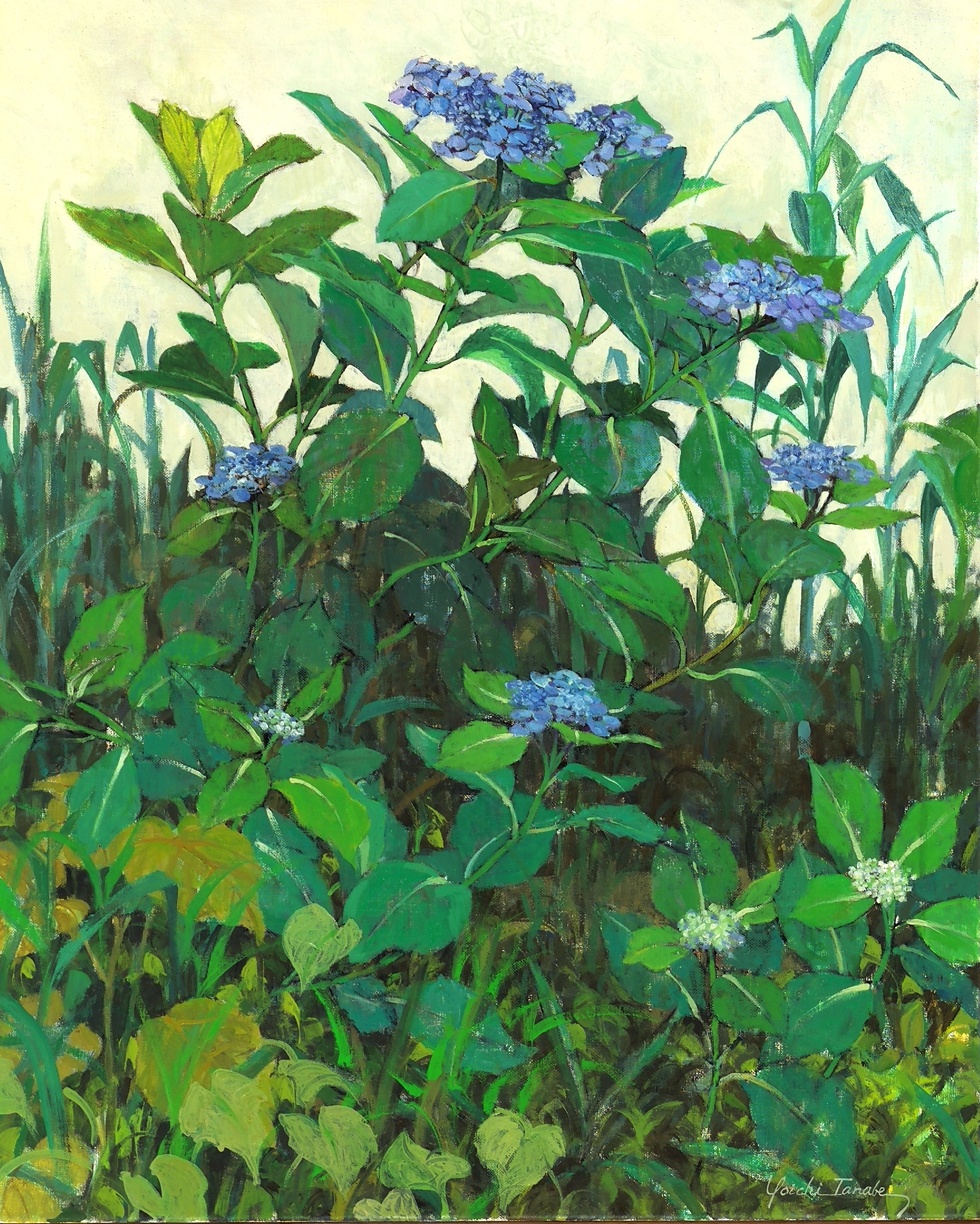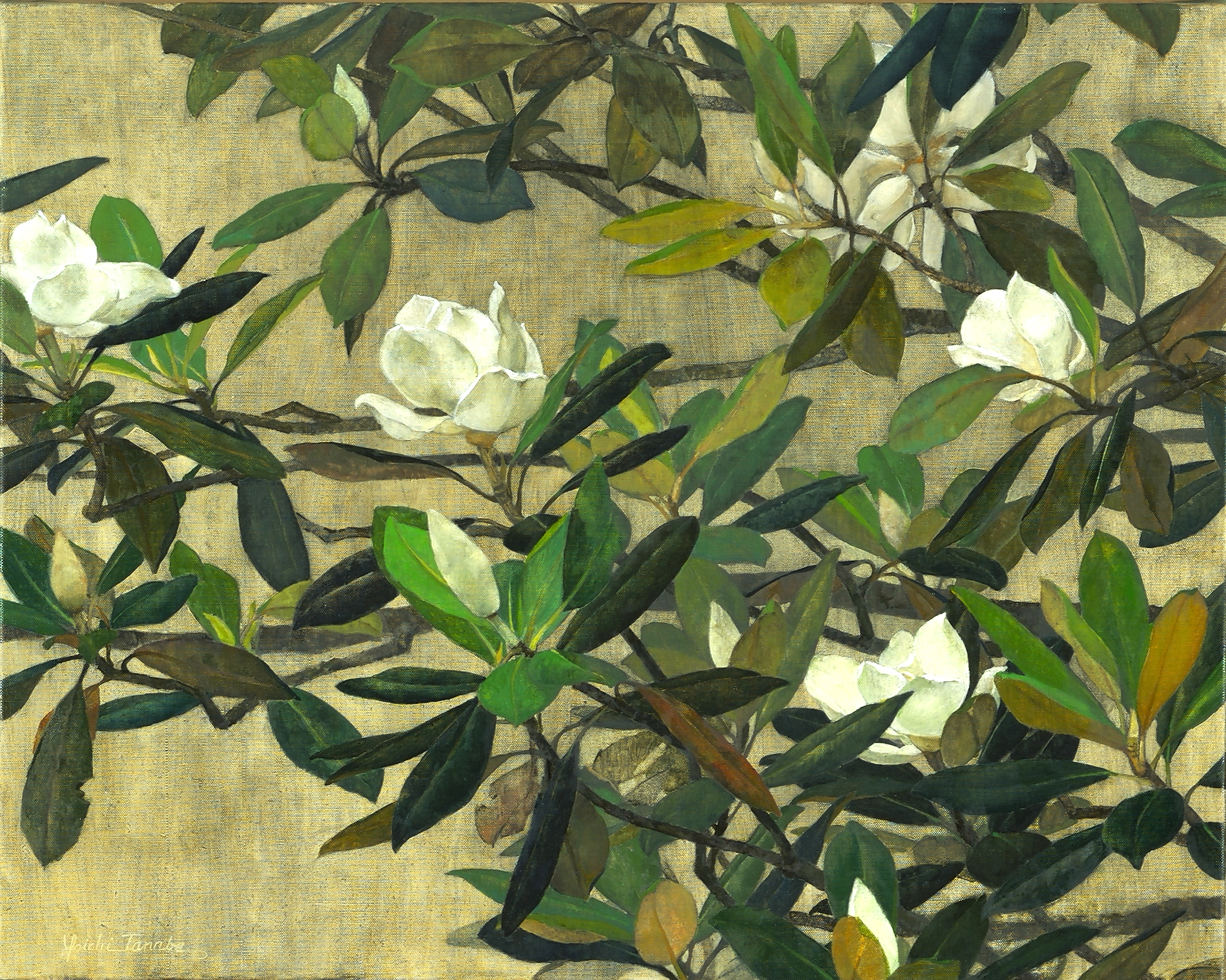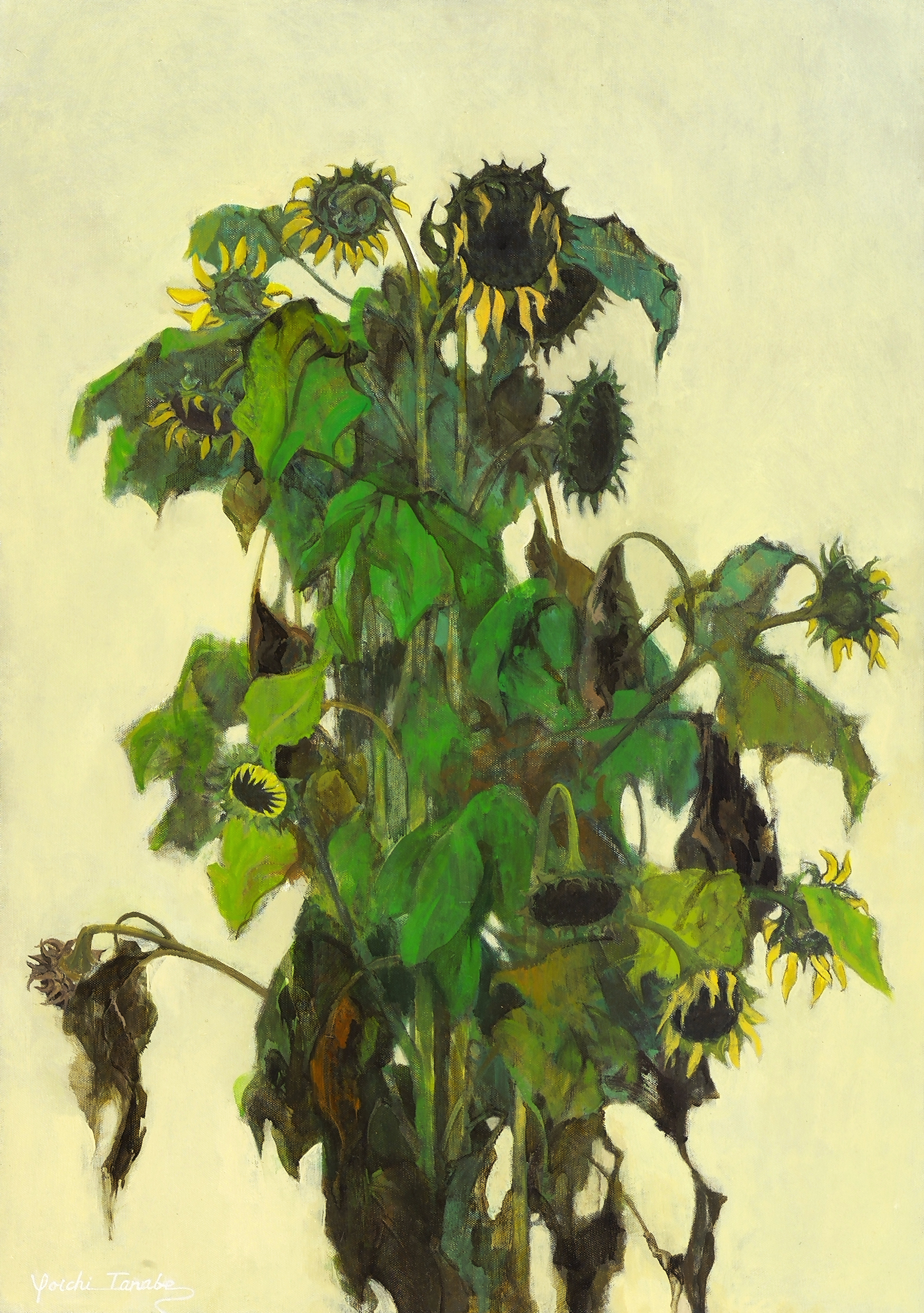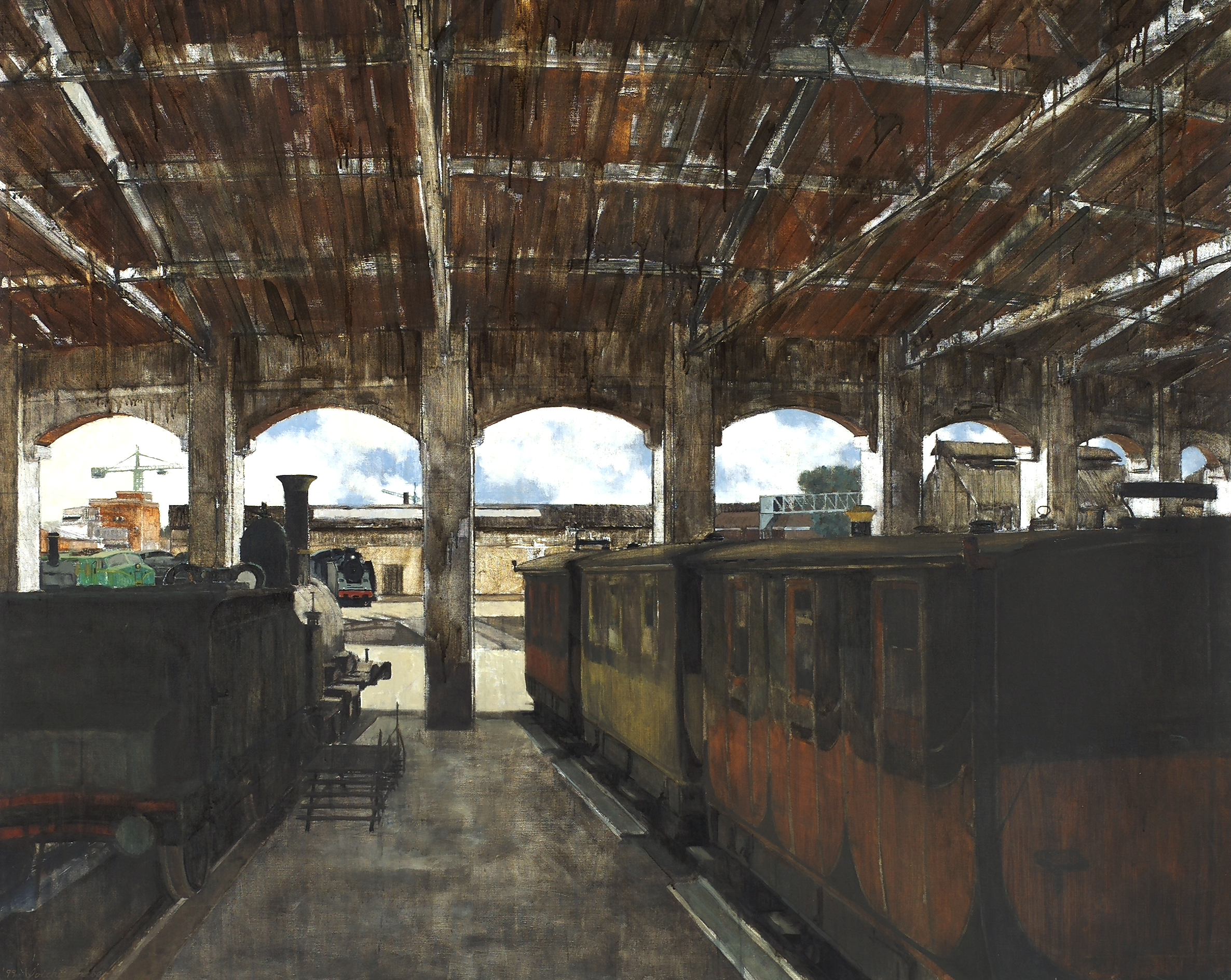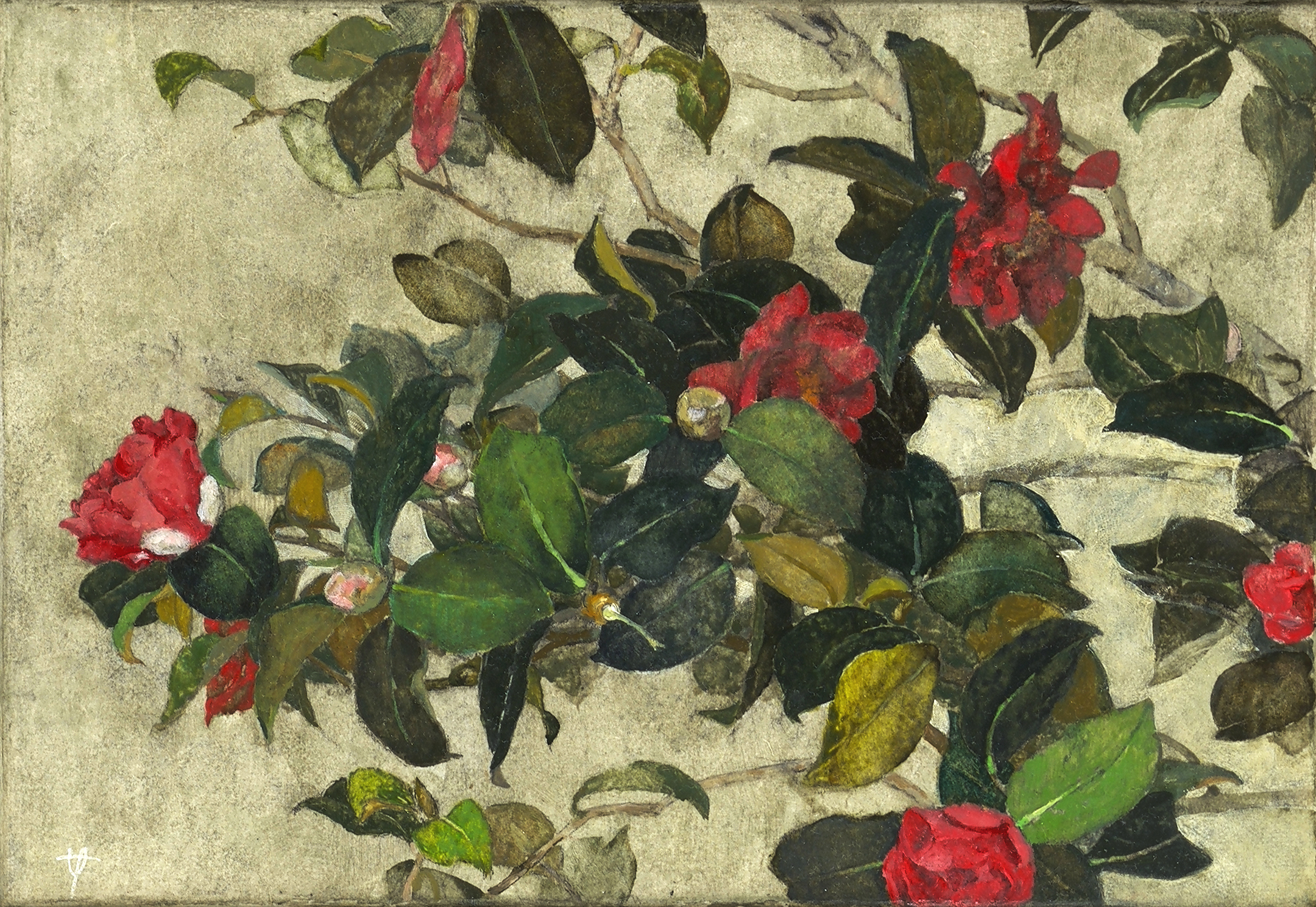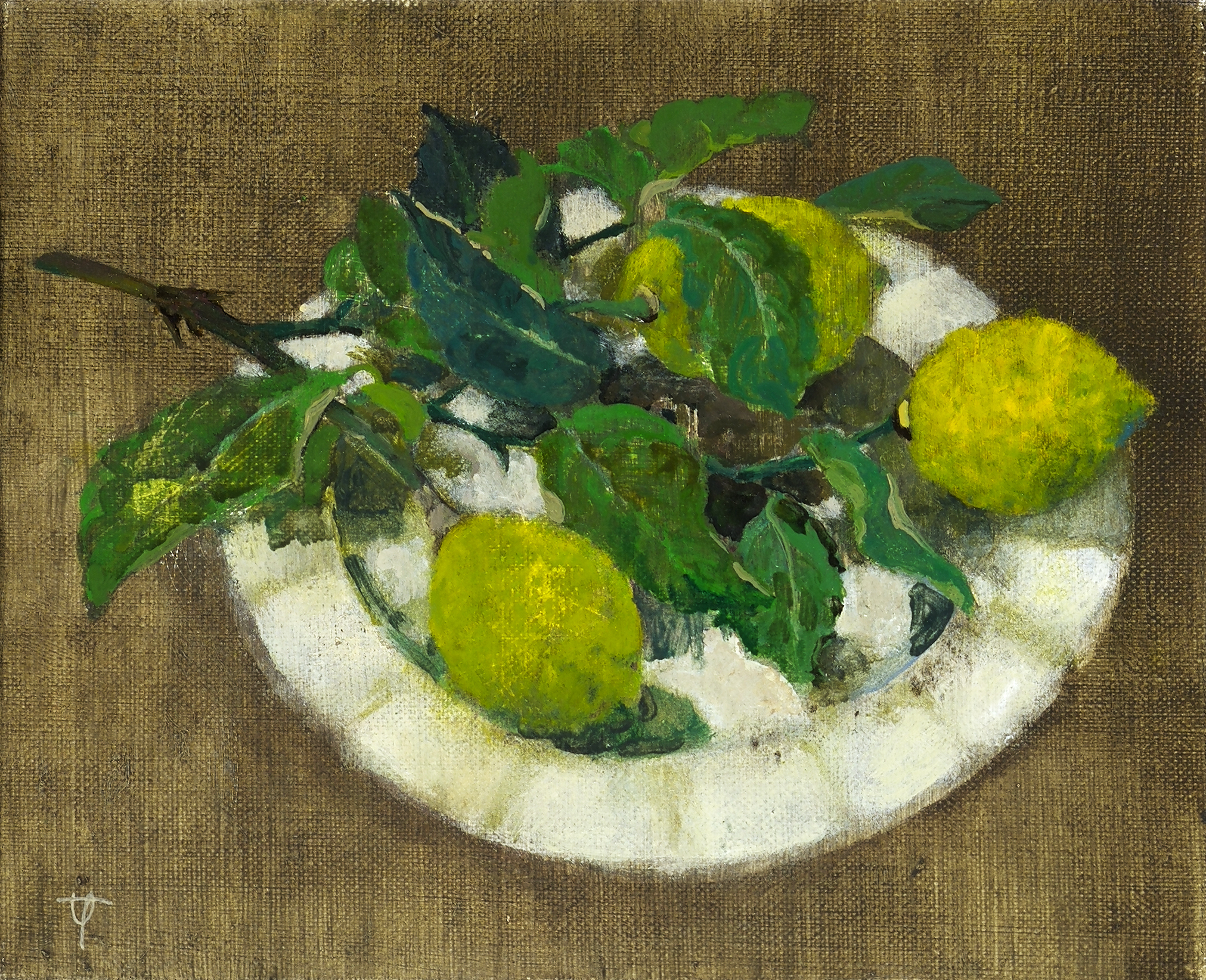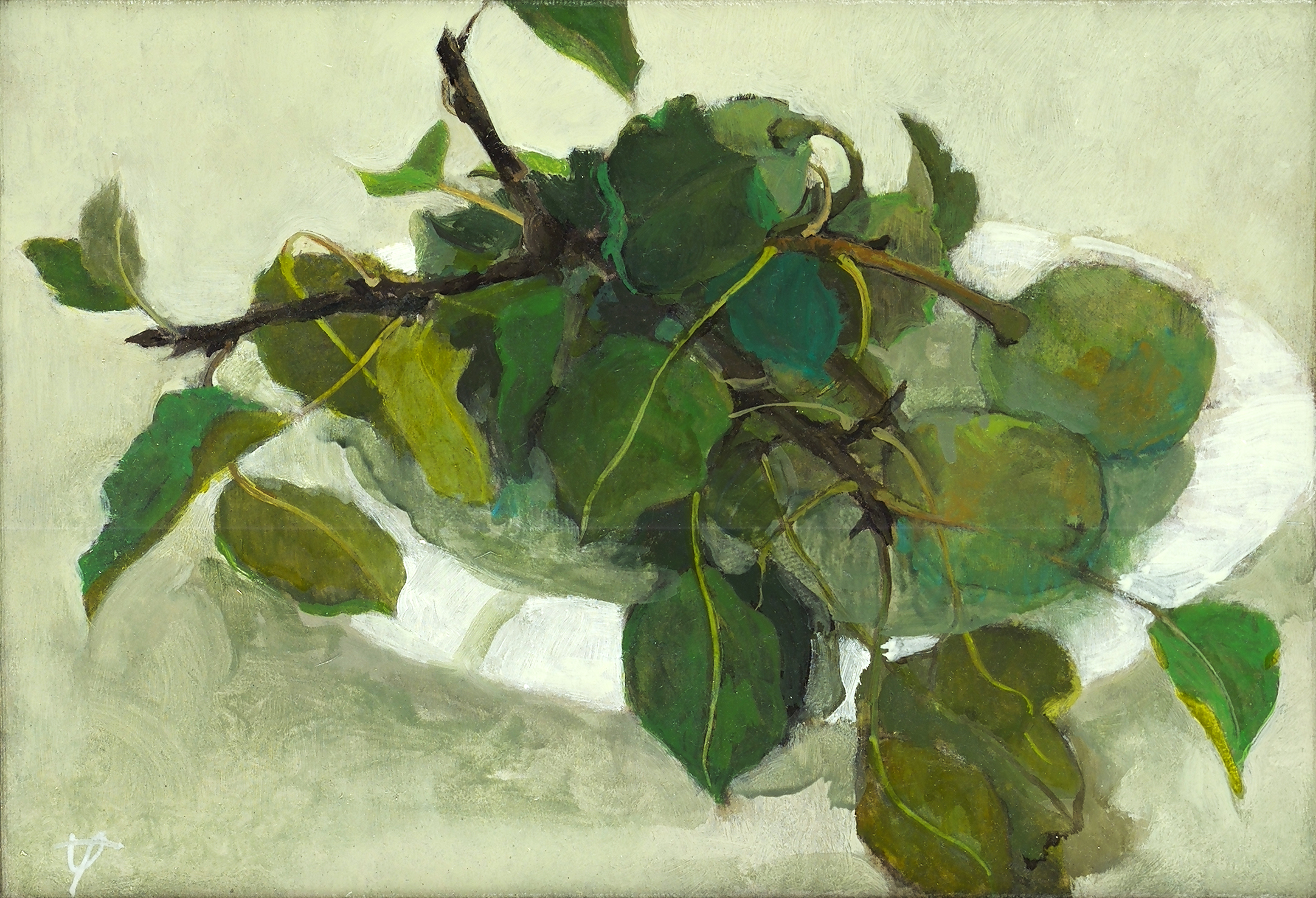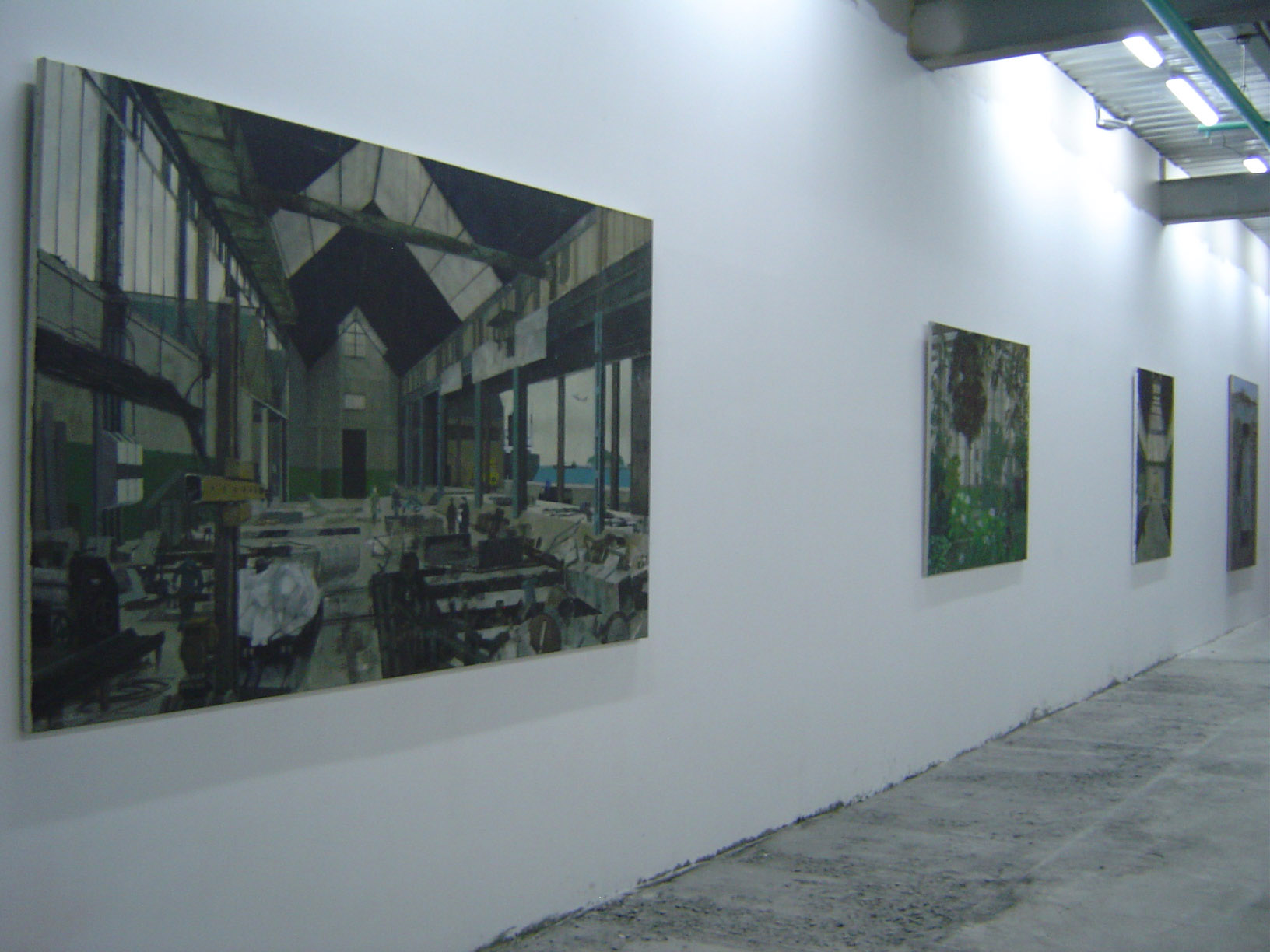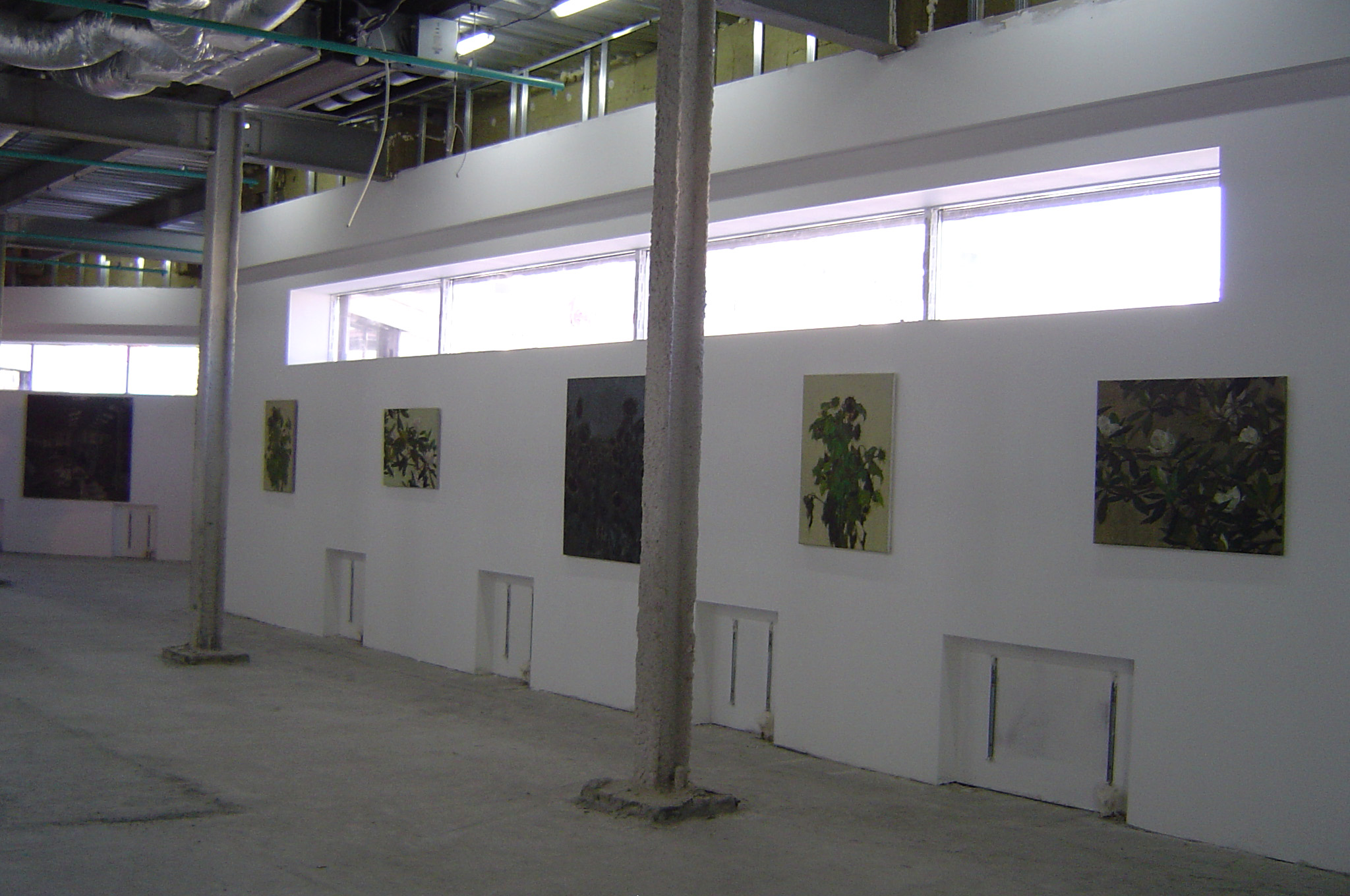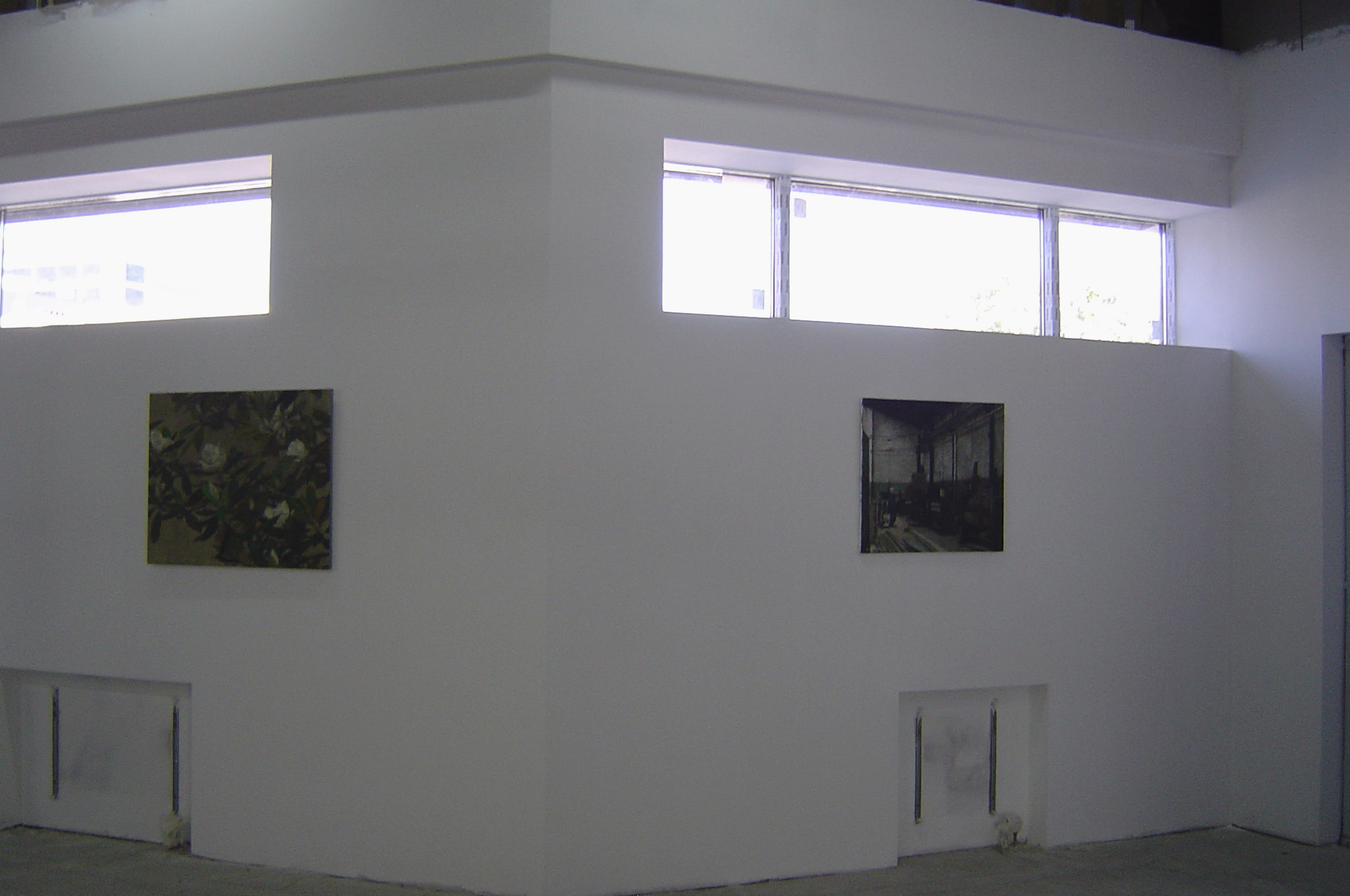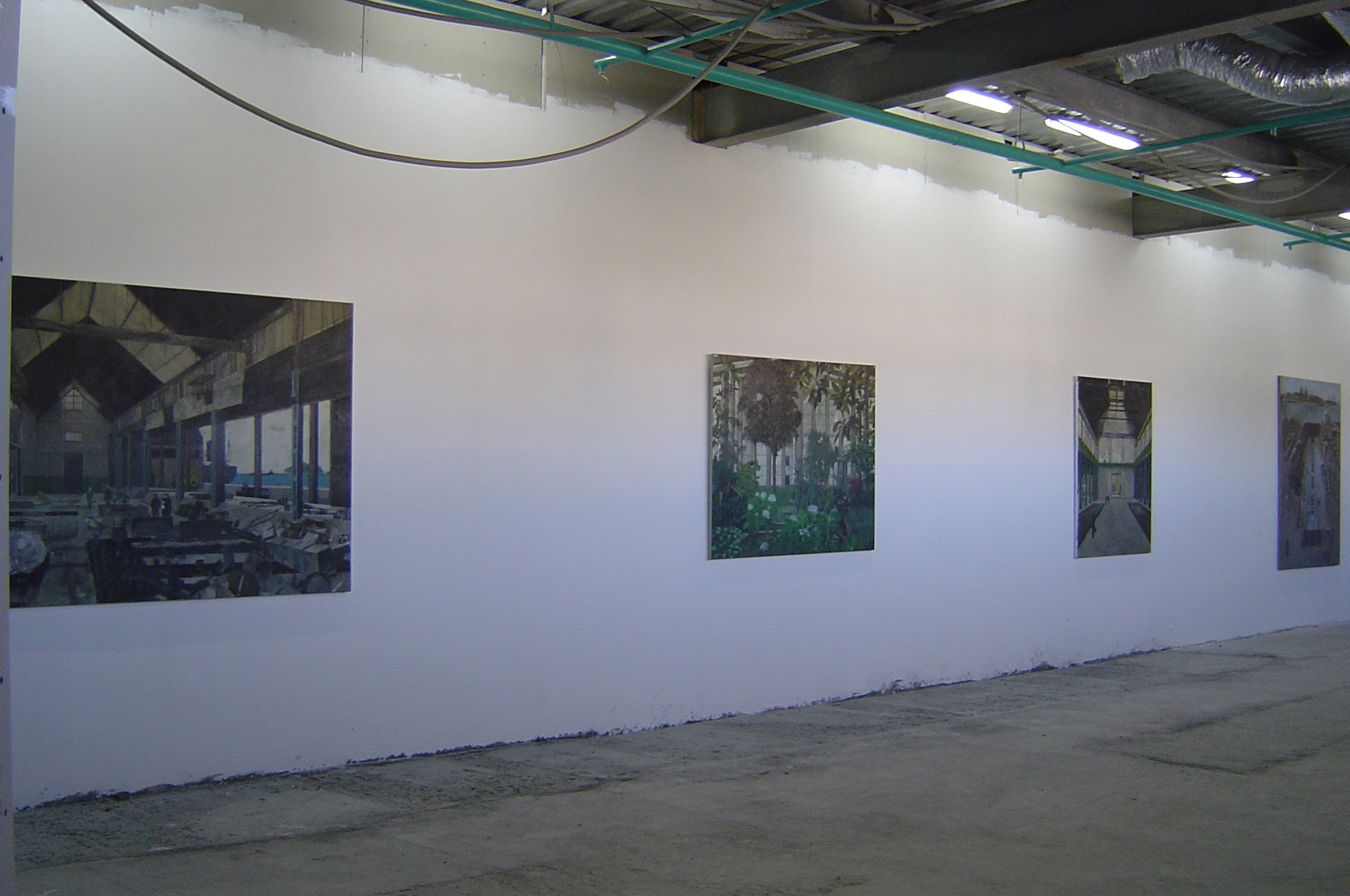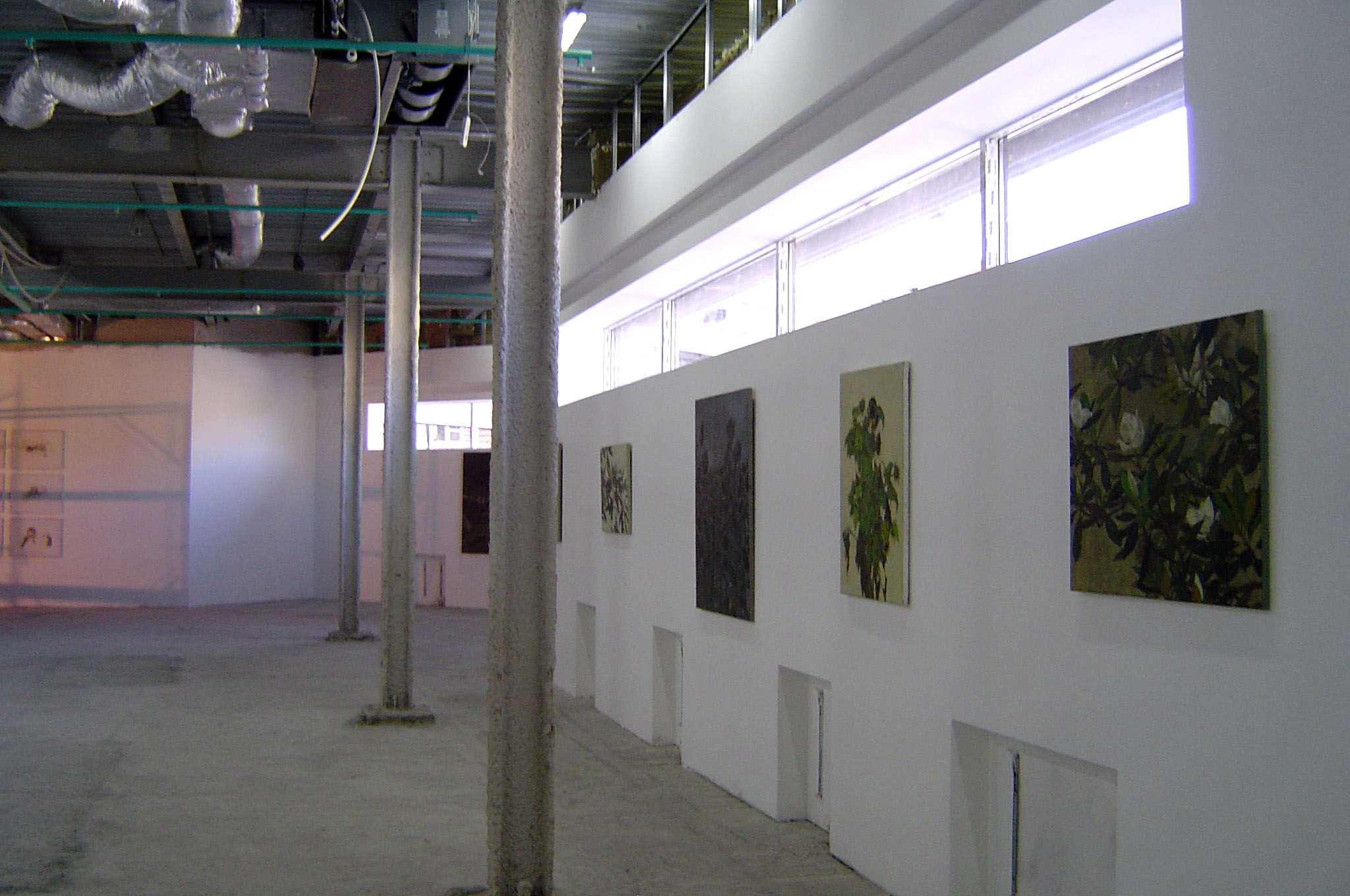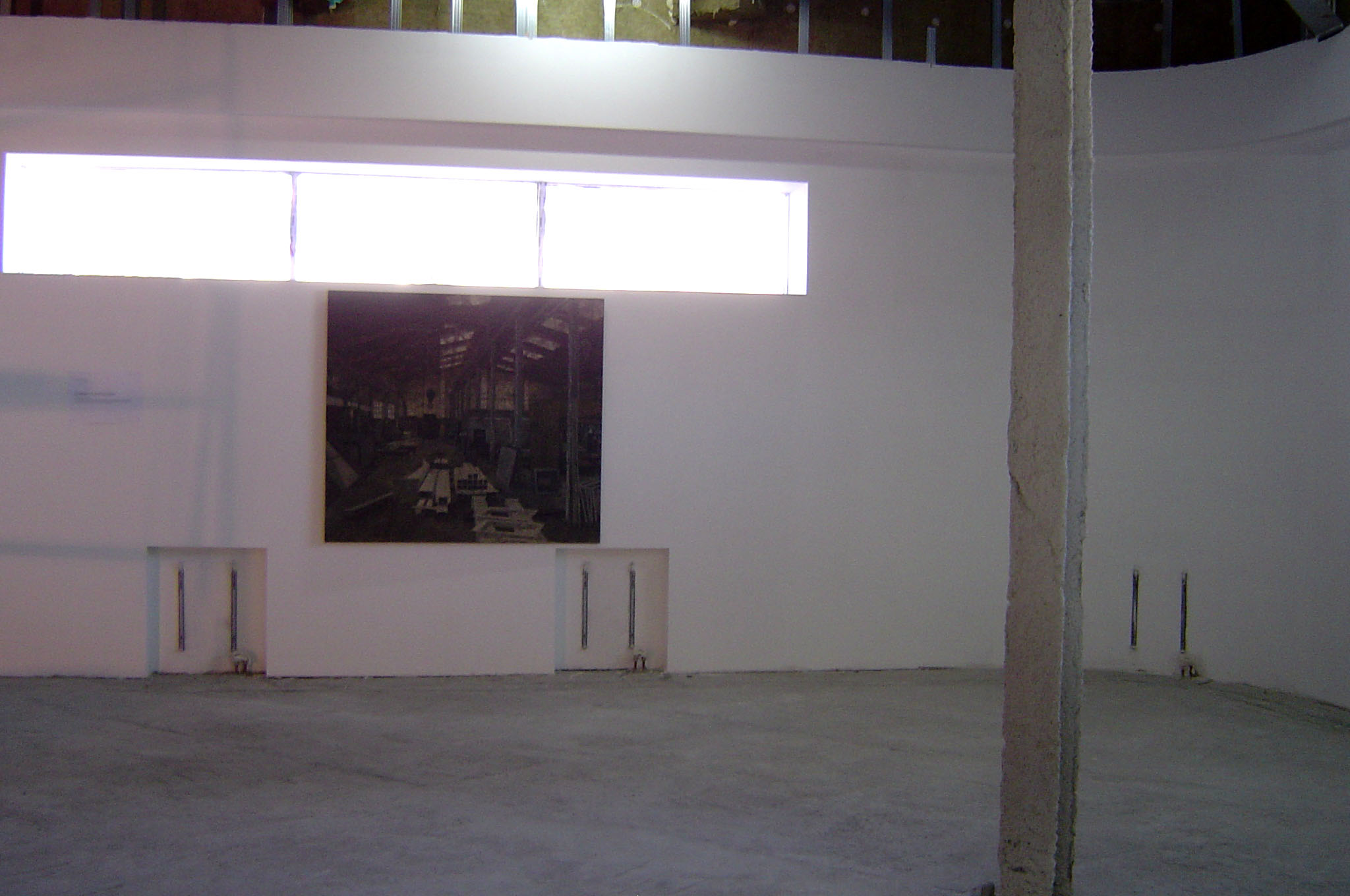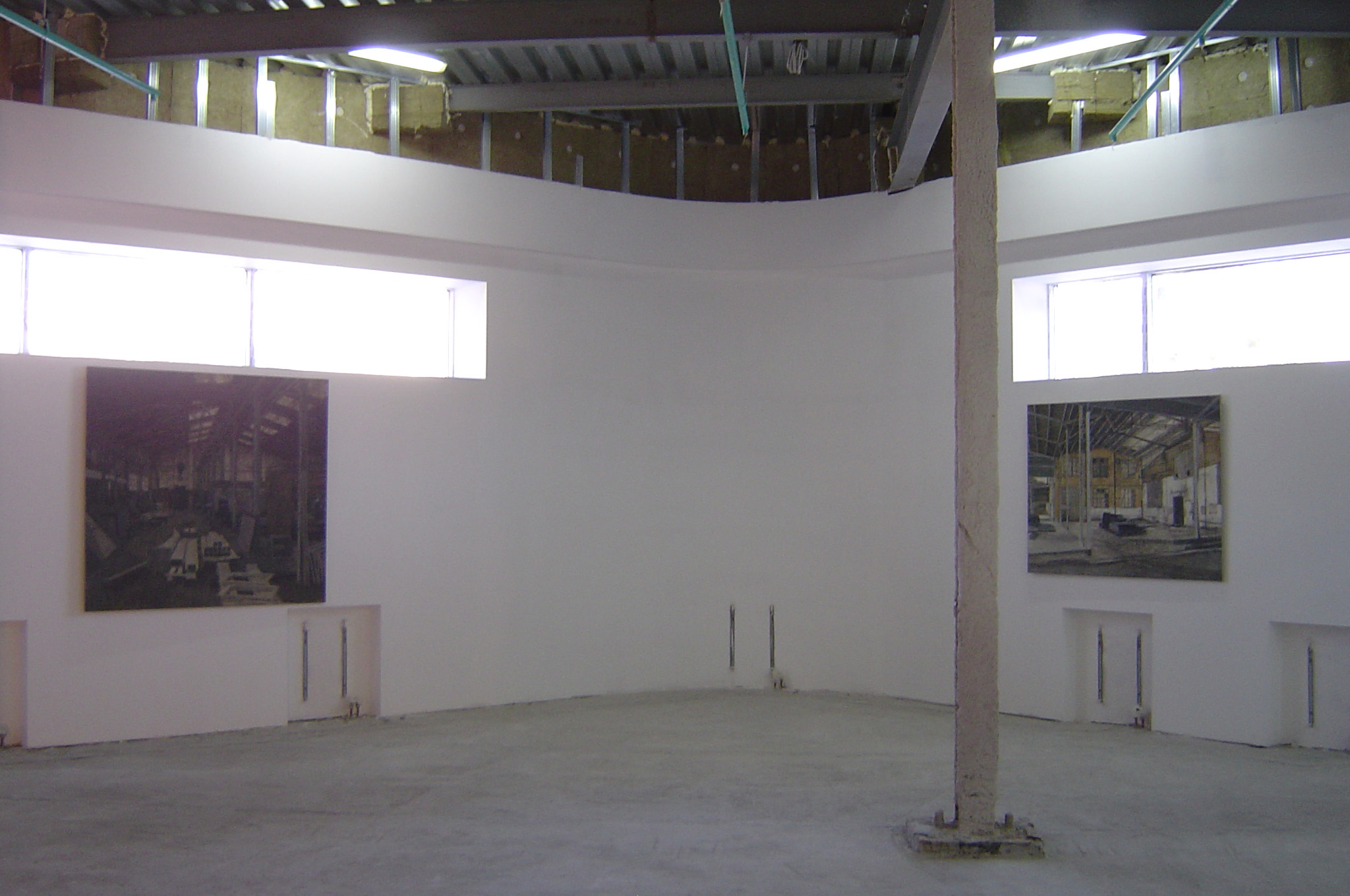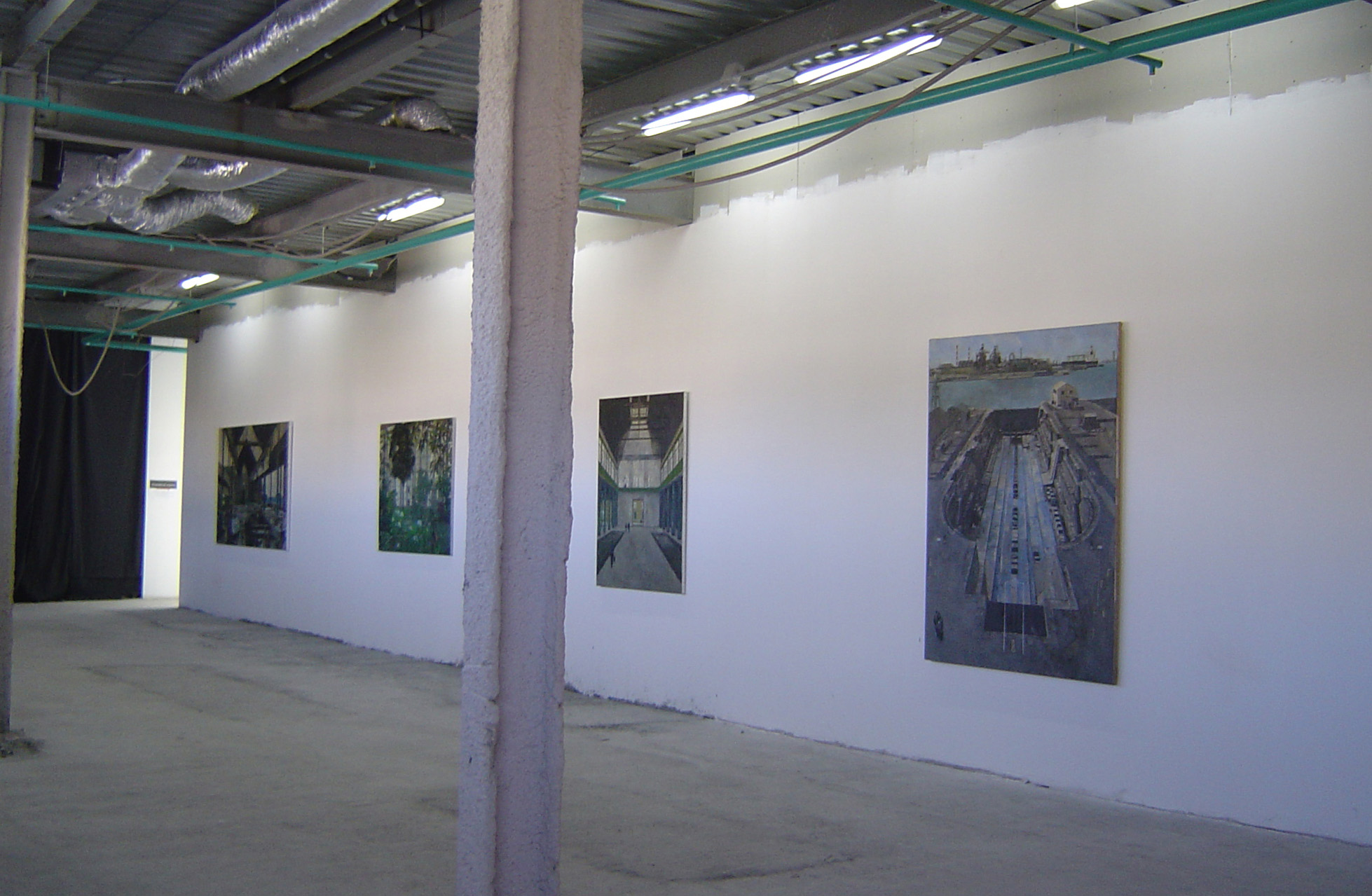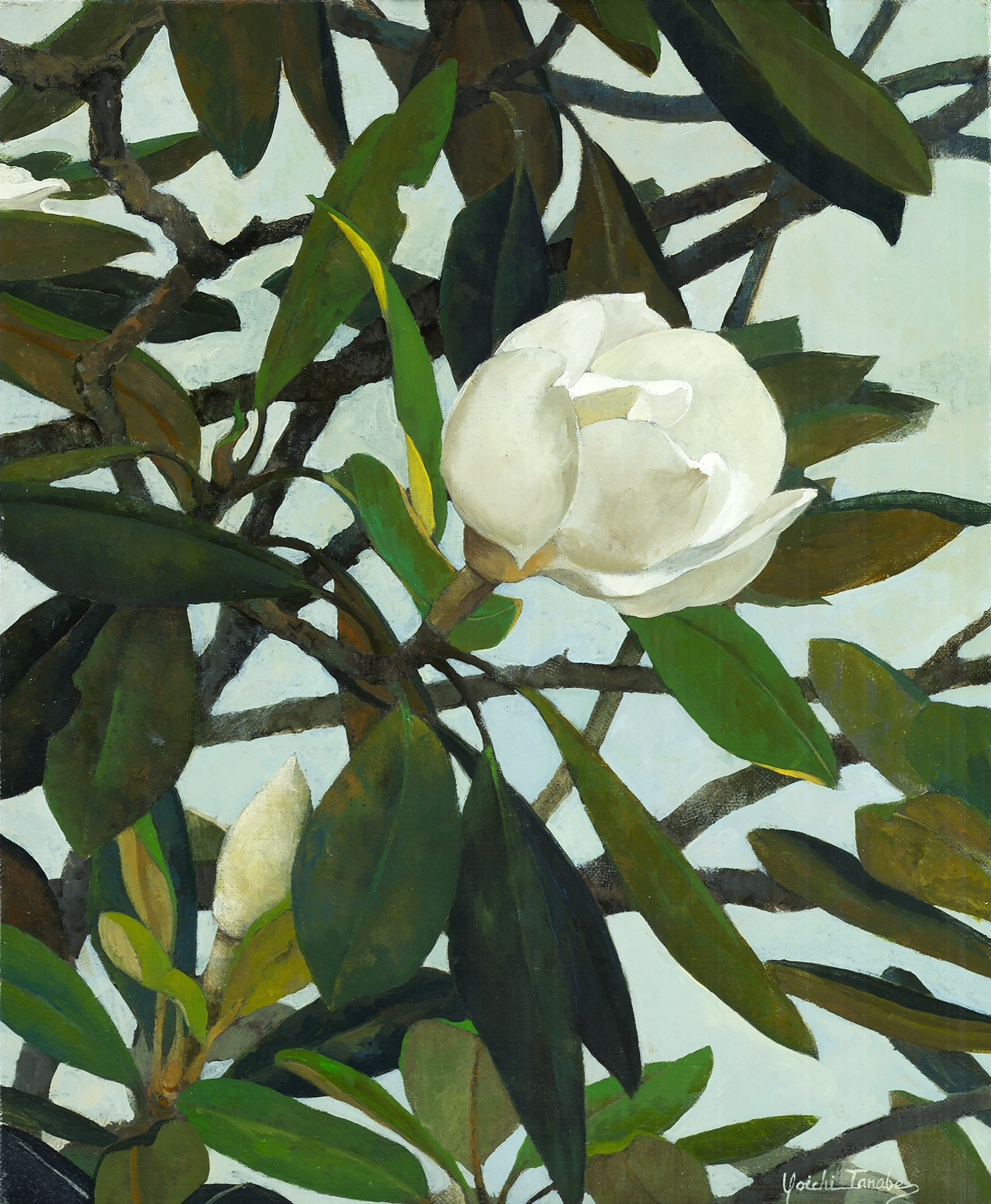 Magnolia II
2008, Oil on Japanese paper on canvas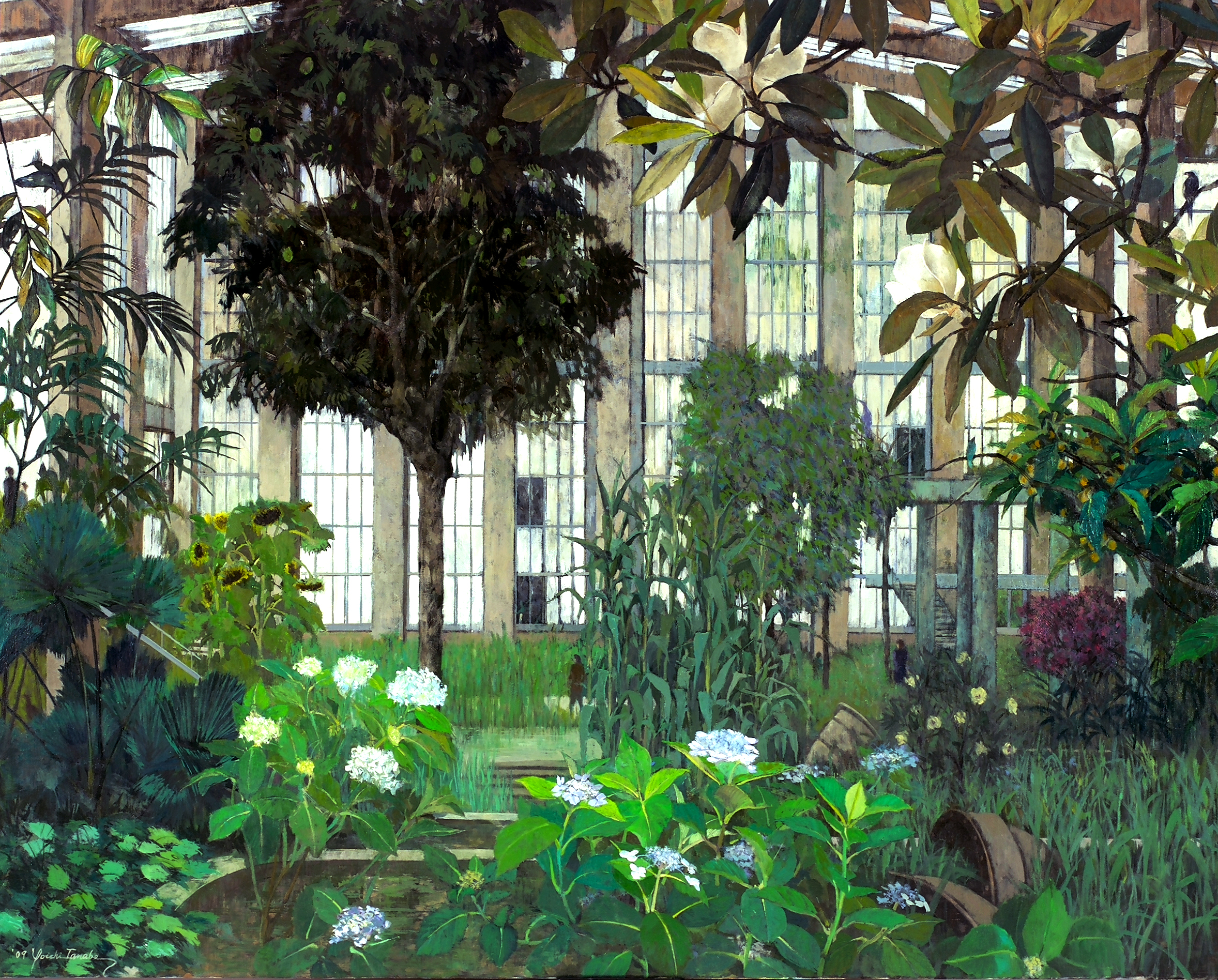 Hothouse
2009, Oil on canvas, 162 x 130 cm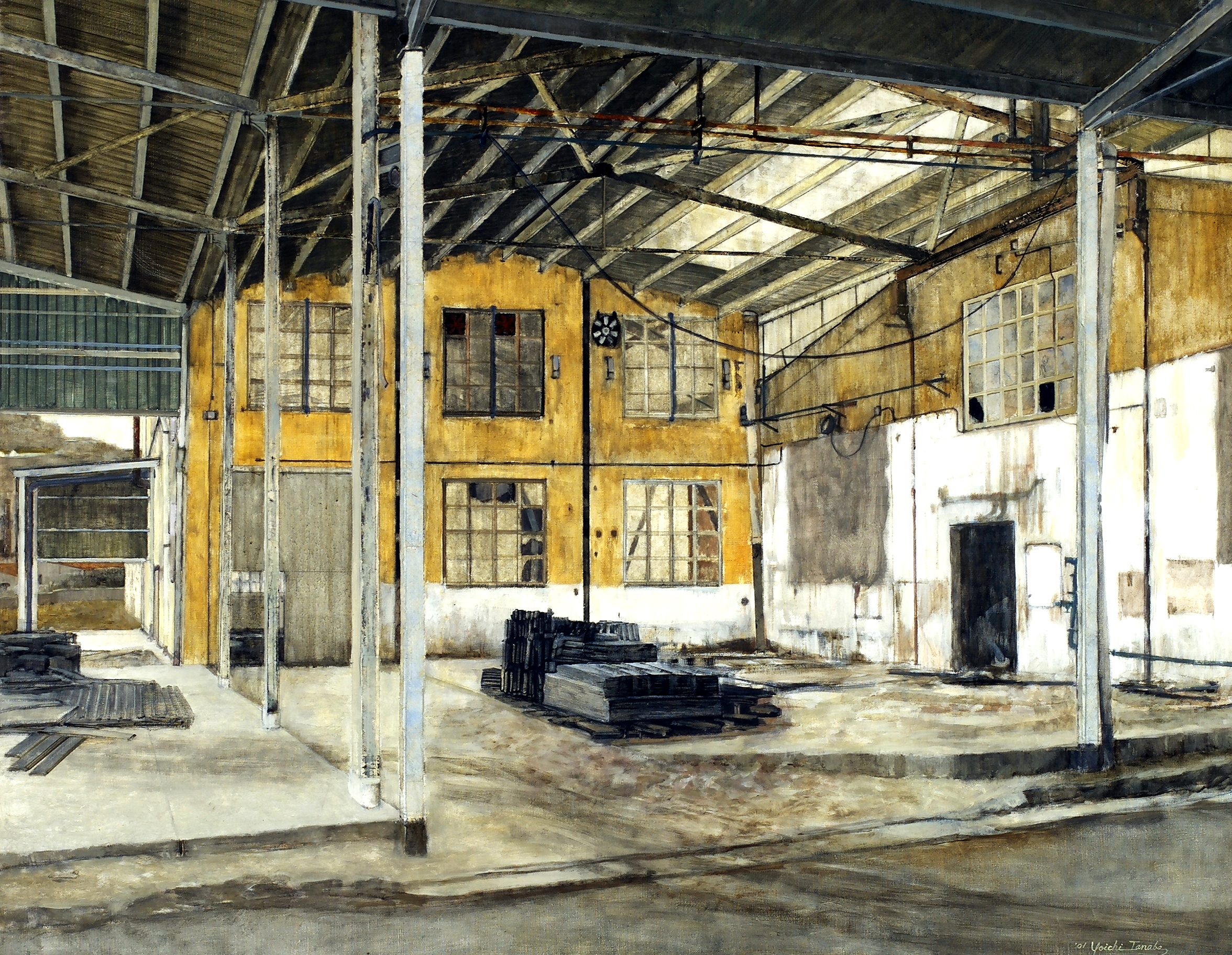 Abandoned
2001, Oil on canvas, 146 x 114 cm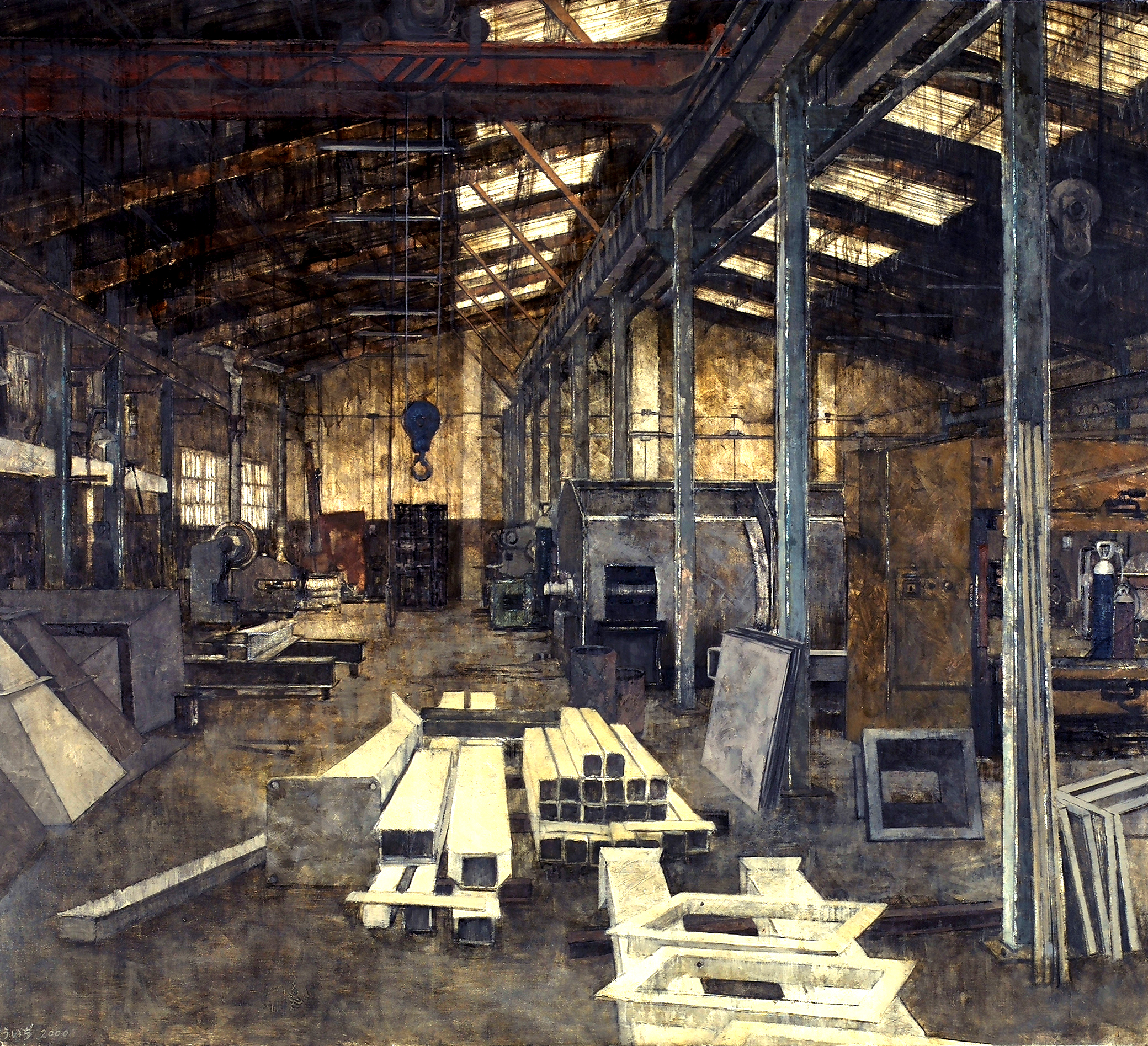 Factory Interior
2001, Oil on canvas, 162 x 146 cm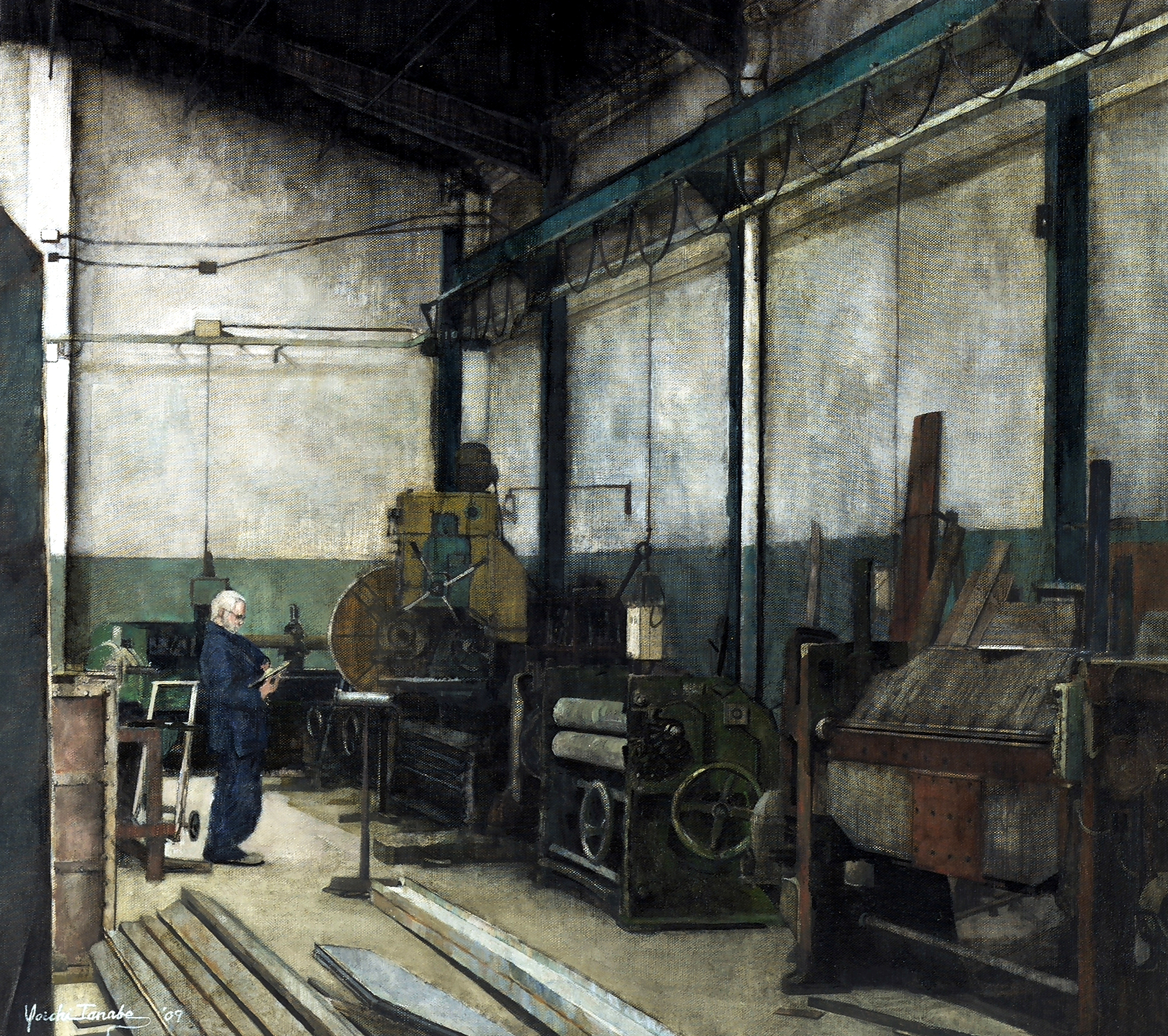 Old Worker In Factory
2009, Oil on canvas, 73 x 65 cm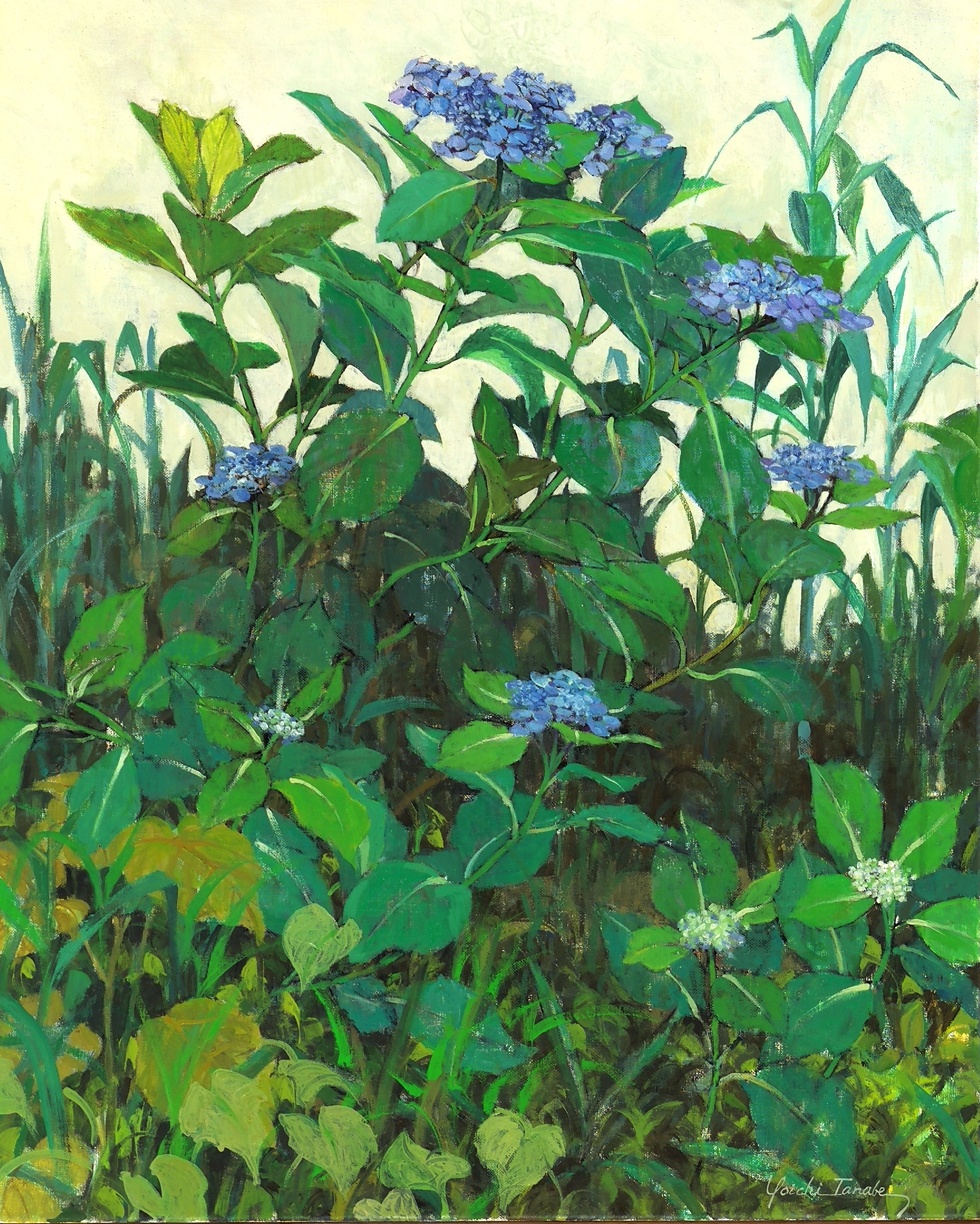 Landscape
2007, Oil on canvas, 65 x 81 cm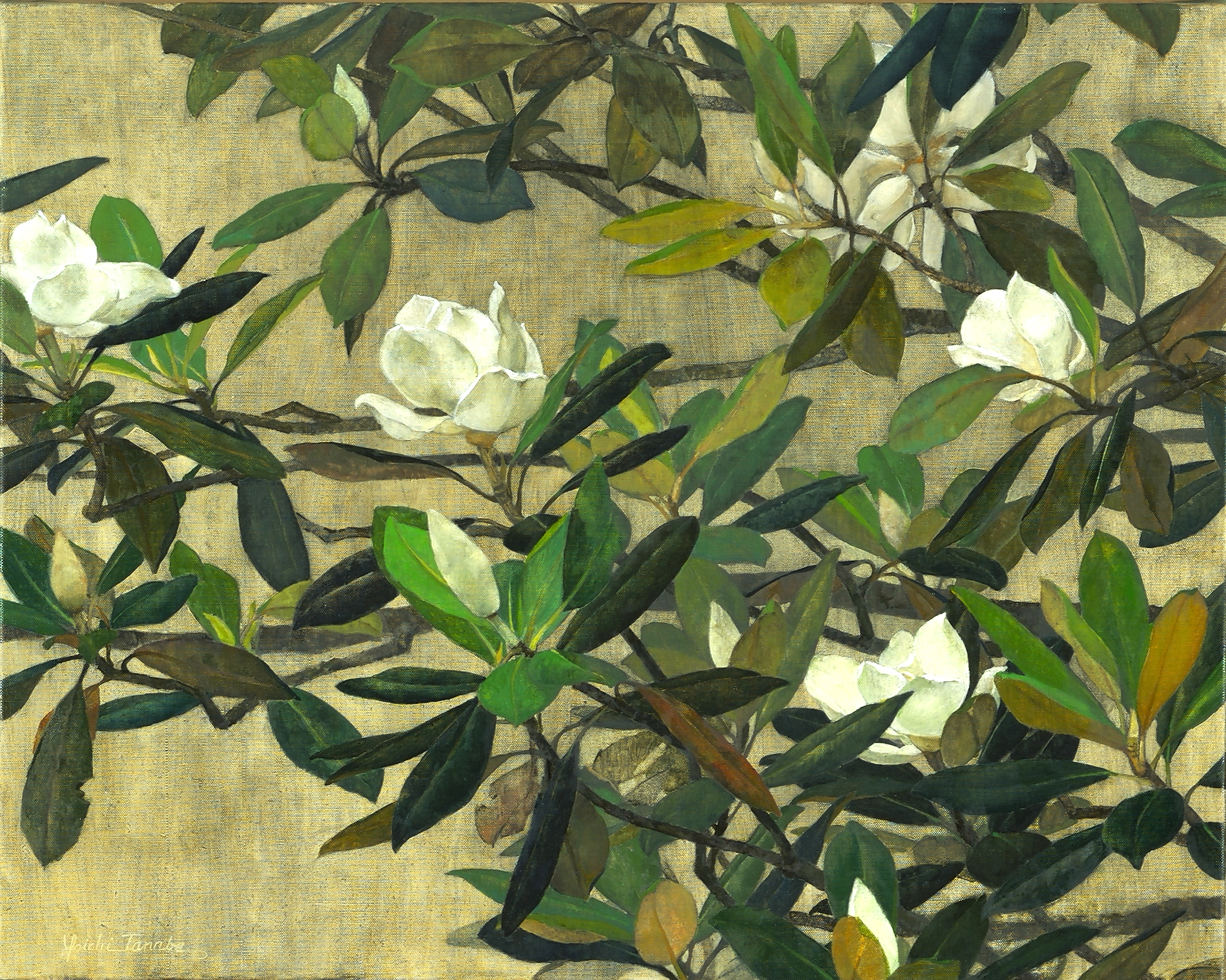 Magnolia I
2008, Oil on canvas, 92 x 73 cm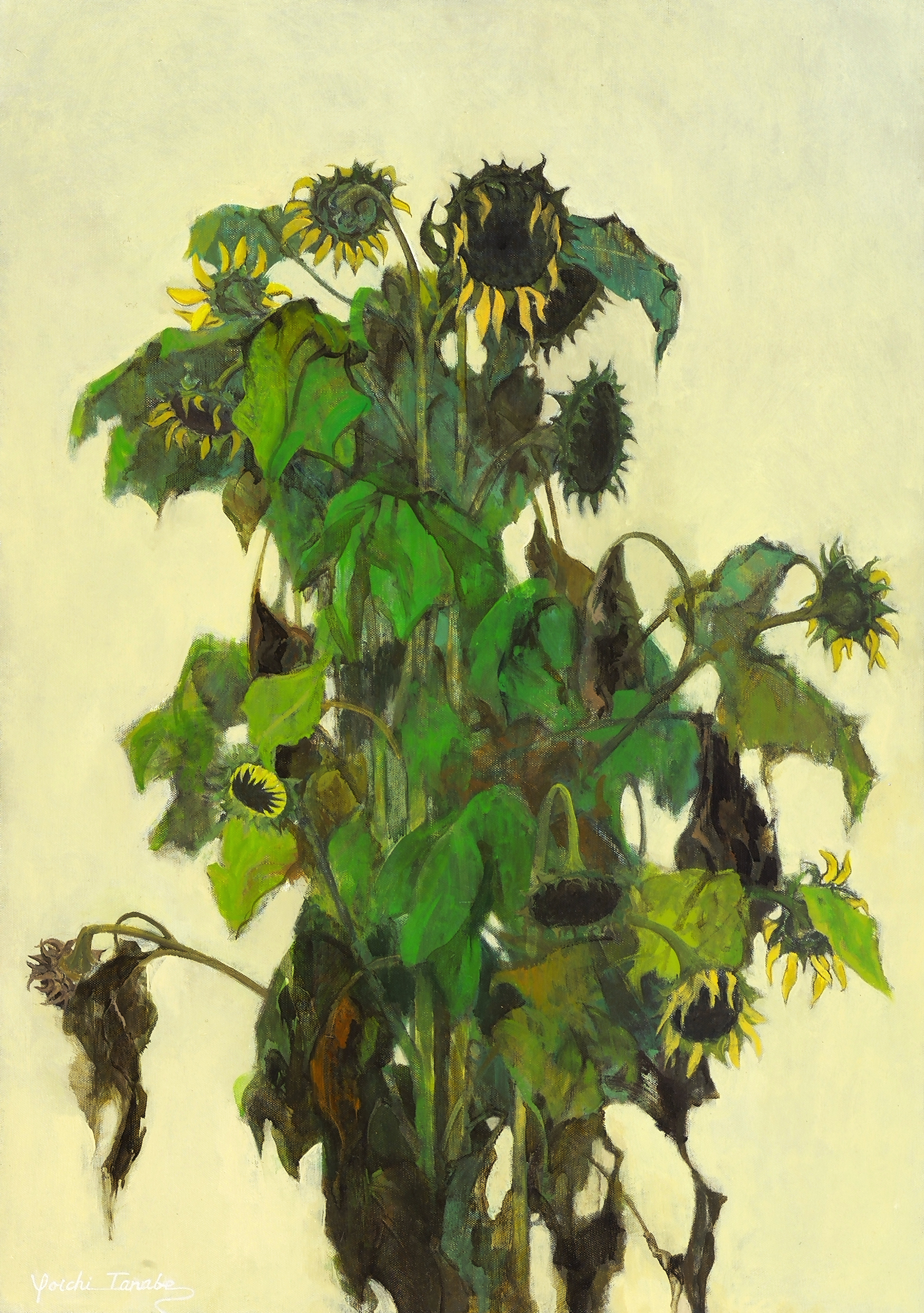 Sunflower I
2007, Oil on canvas, 65 x 92 cm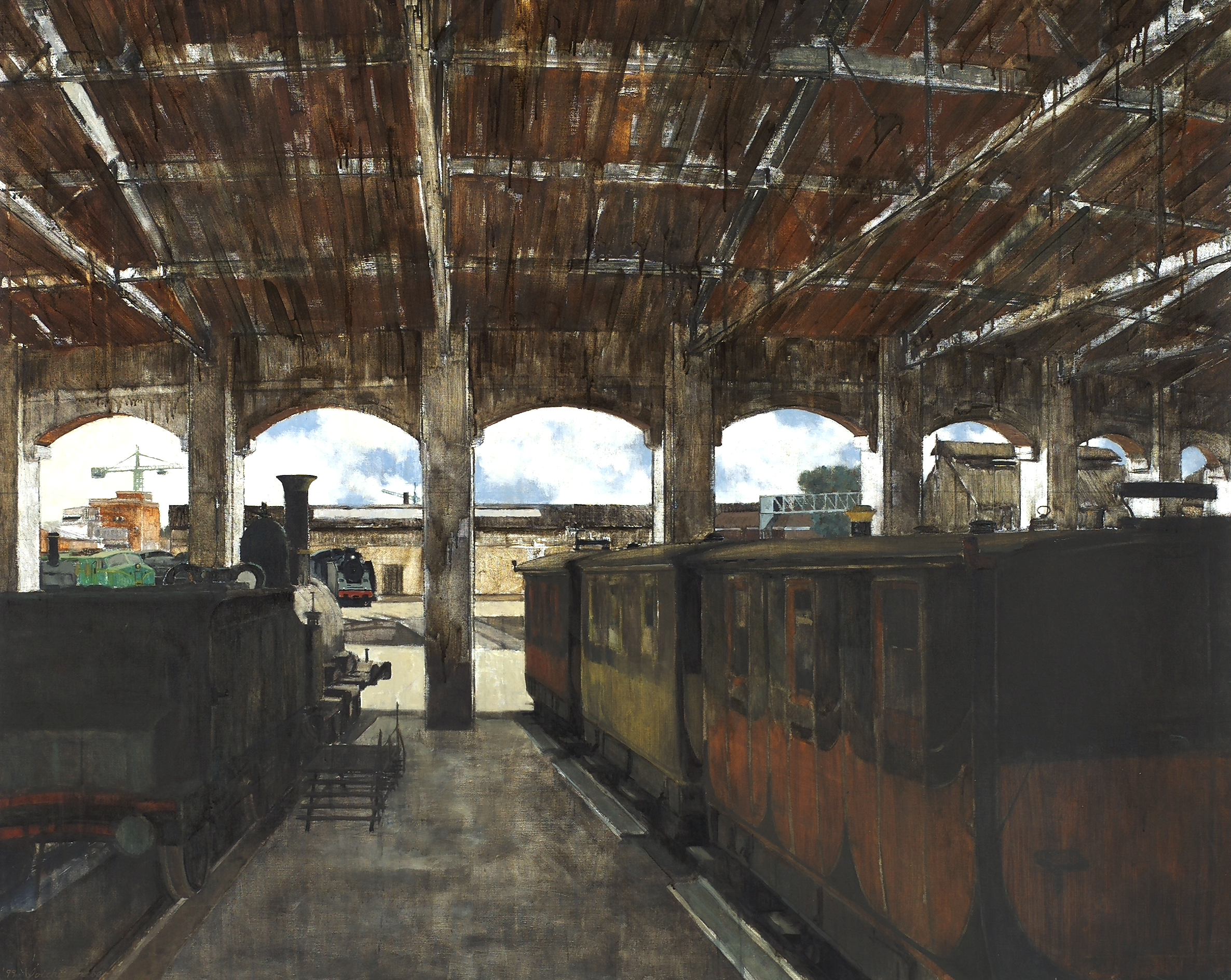 Railway Museum (Vilanova I La Geltrú)
1999, Oil on canvas, 162 x 130 cm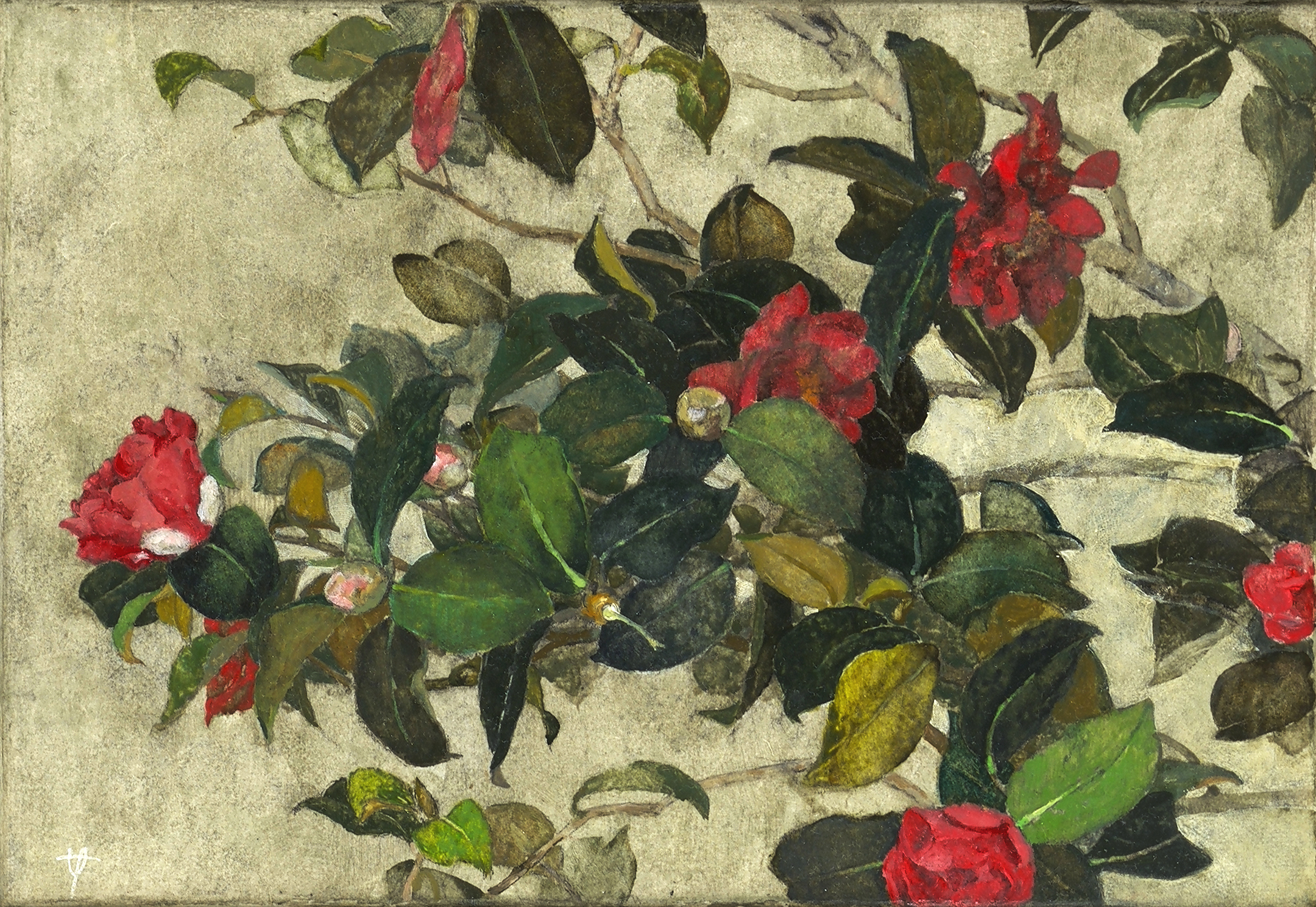 Camellia
2008, Oil on Japanese paper on canvas, 35 x 24 cm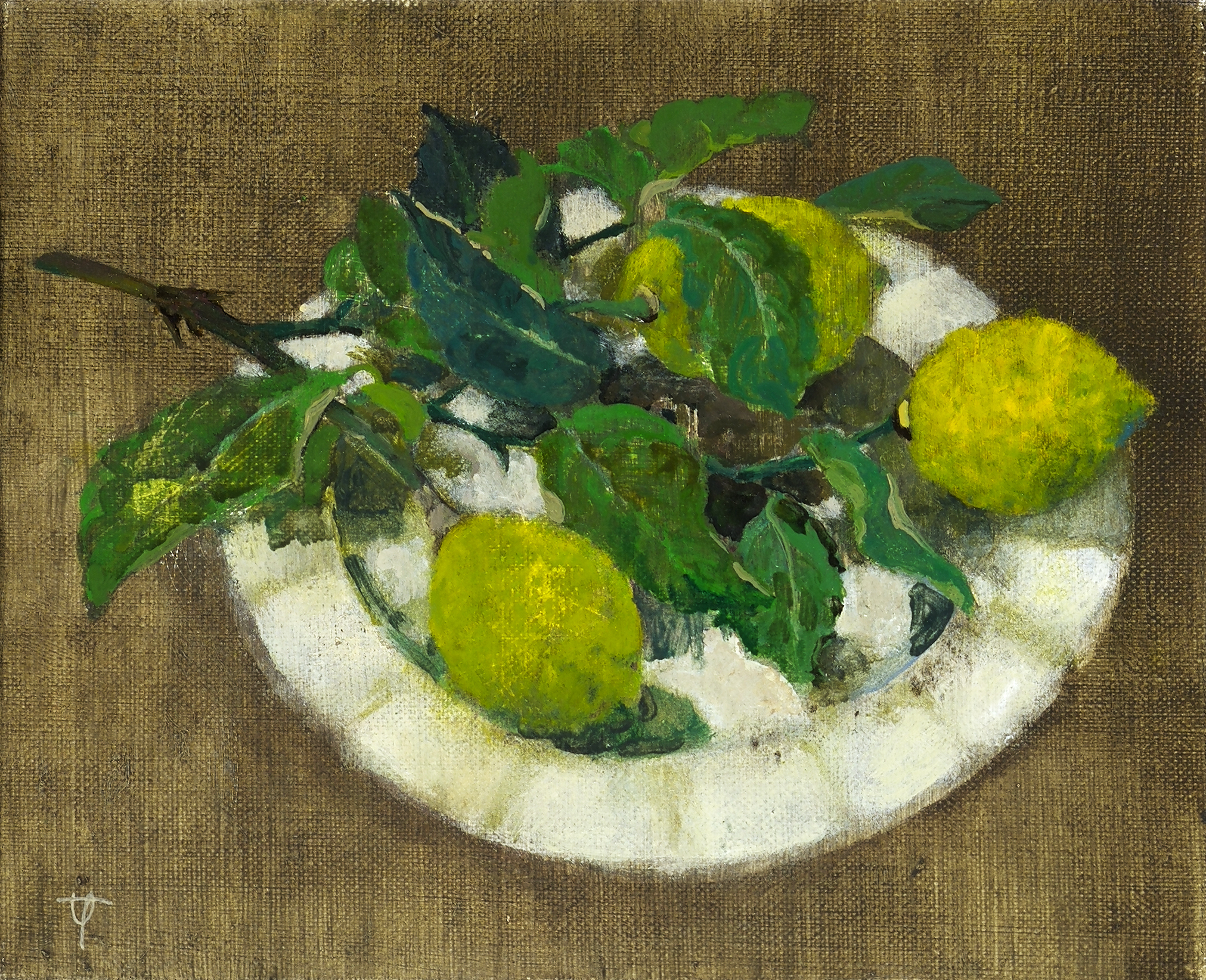 Lemon
2008, Oil on canvas, 27 x 22 cm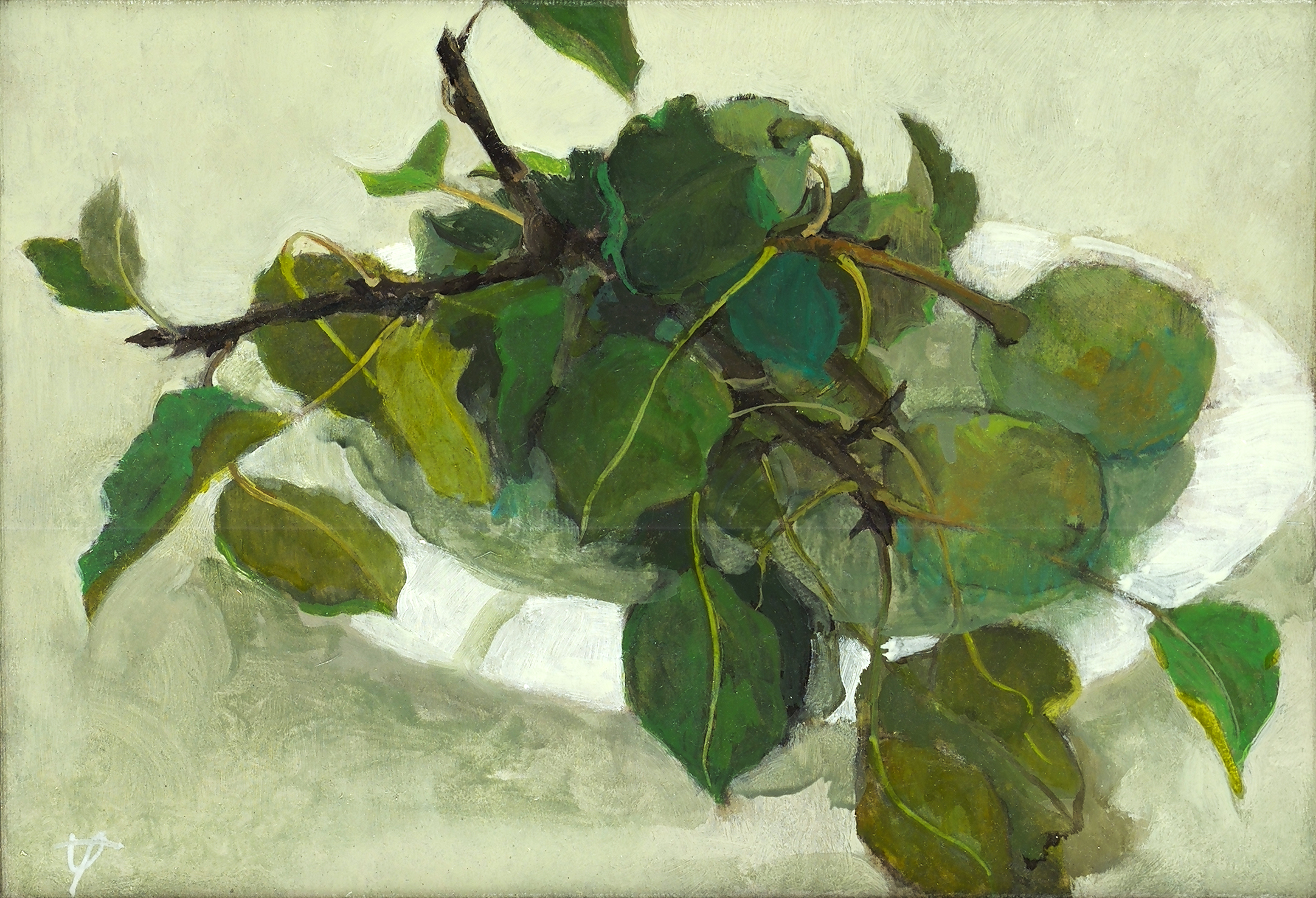 Pear
2008, Oil on Japanese paper on canvas, 35 x 24 cm
General view of the exhibition in The First Ural Industrial Biennial of Contemporary Art in the Urals, Ekaterinburg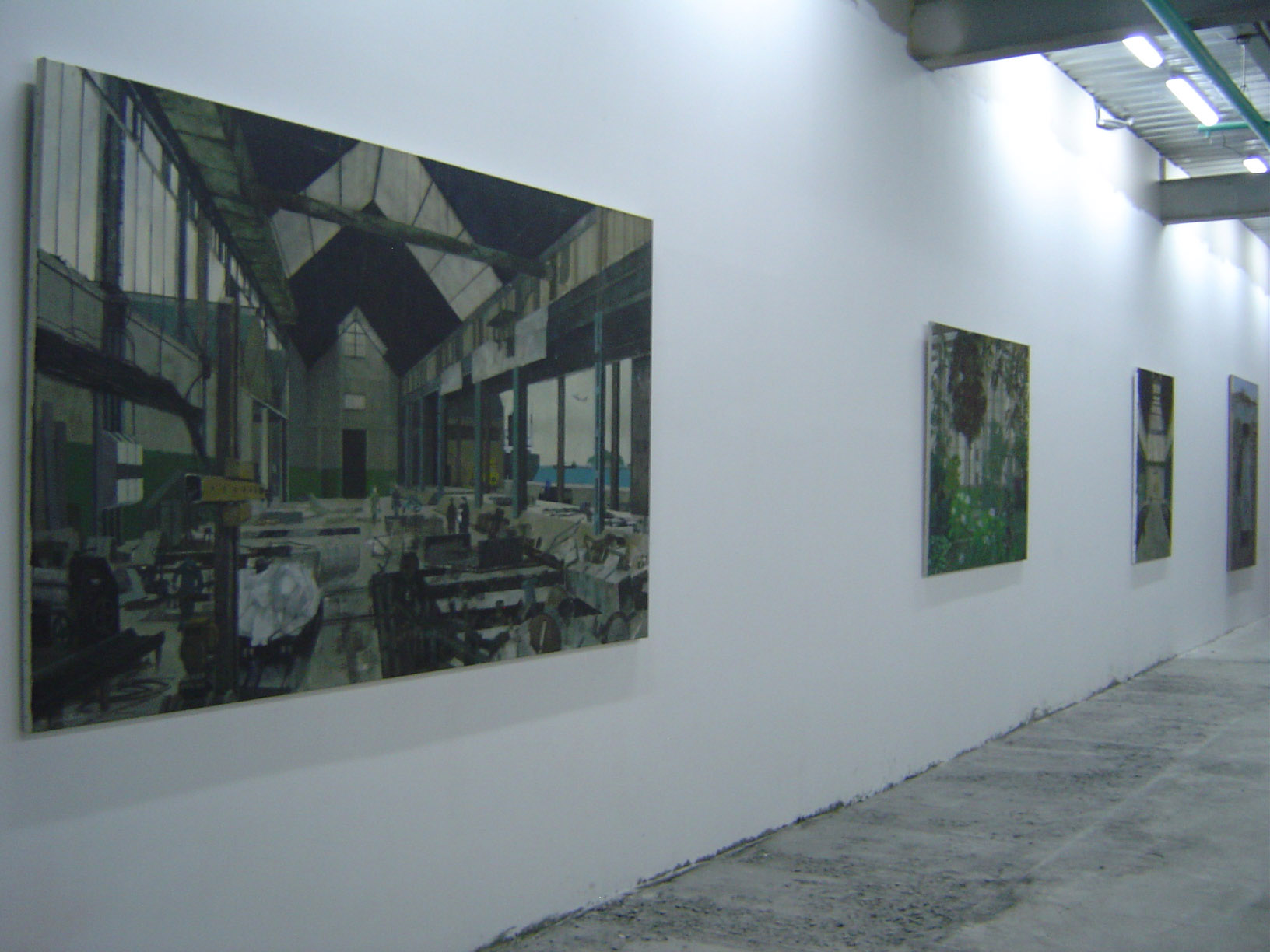 General view of the exhibition in The First Ural Industrial Biennial of Contemporary Art in the Urals, Ekaterinburg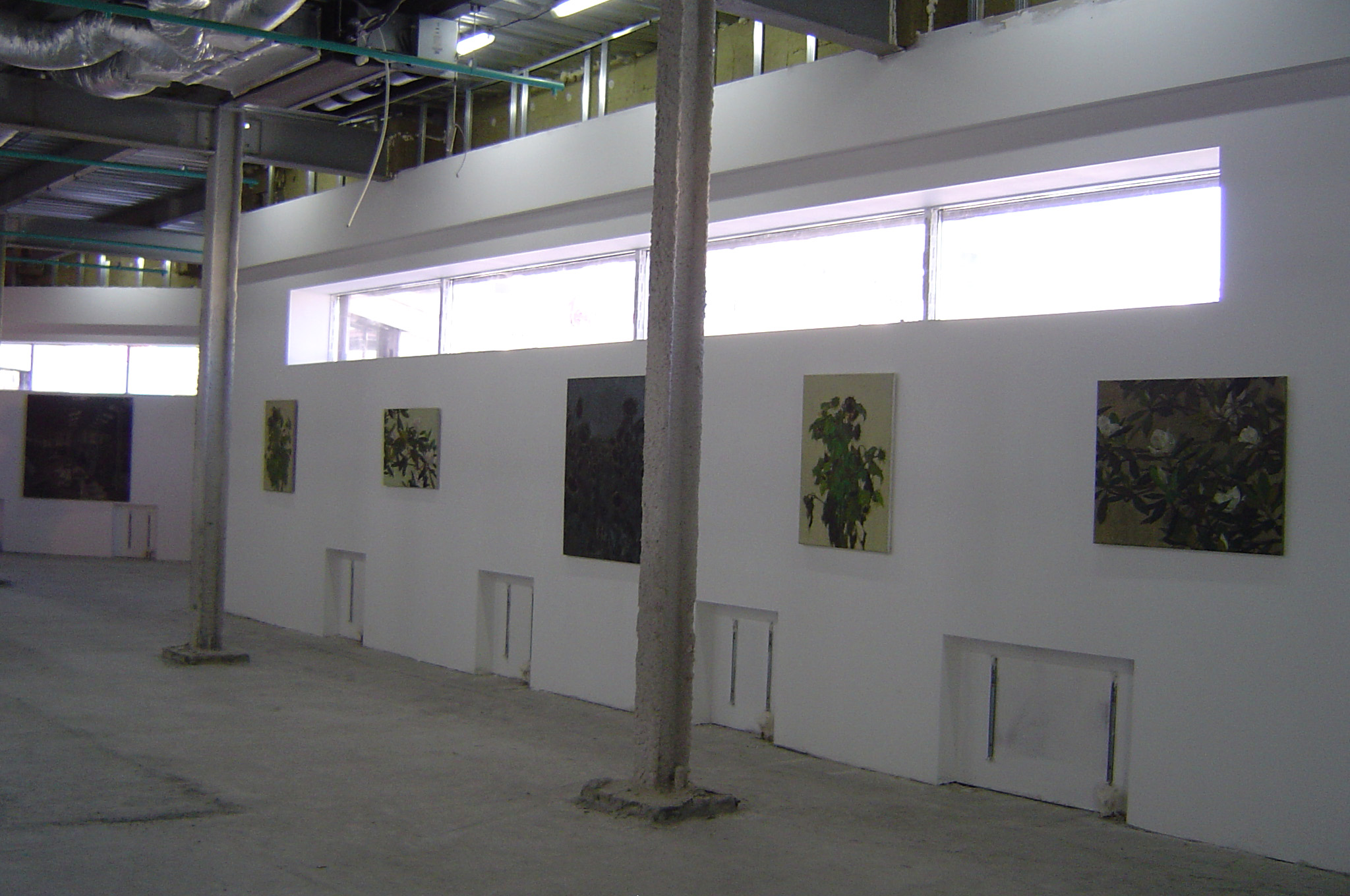 General view of the exhibition in The First Ural Industrial Biennial of Contemporary Art in the Urals, Ekaterinburg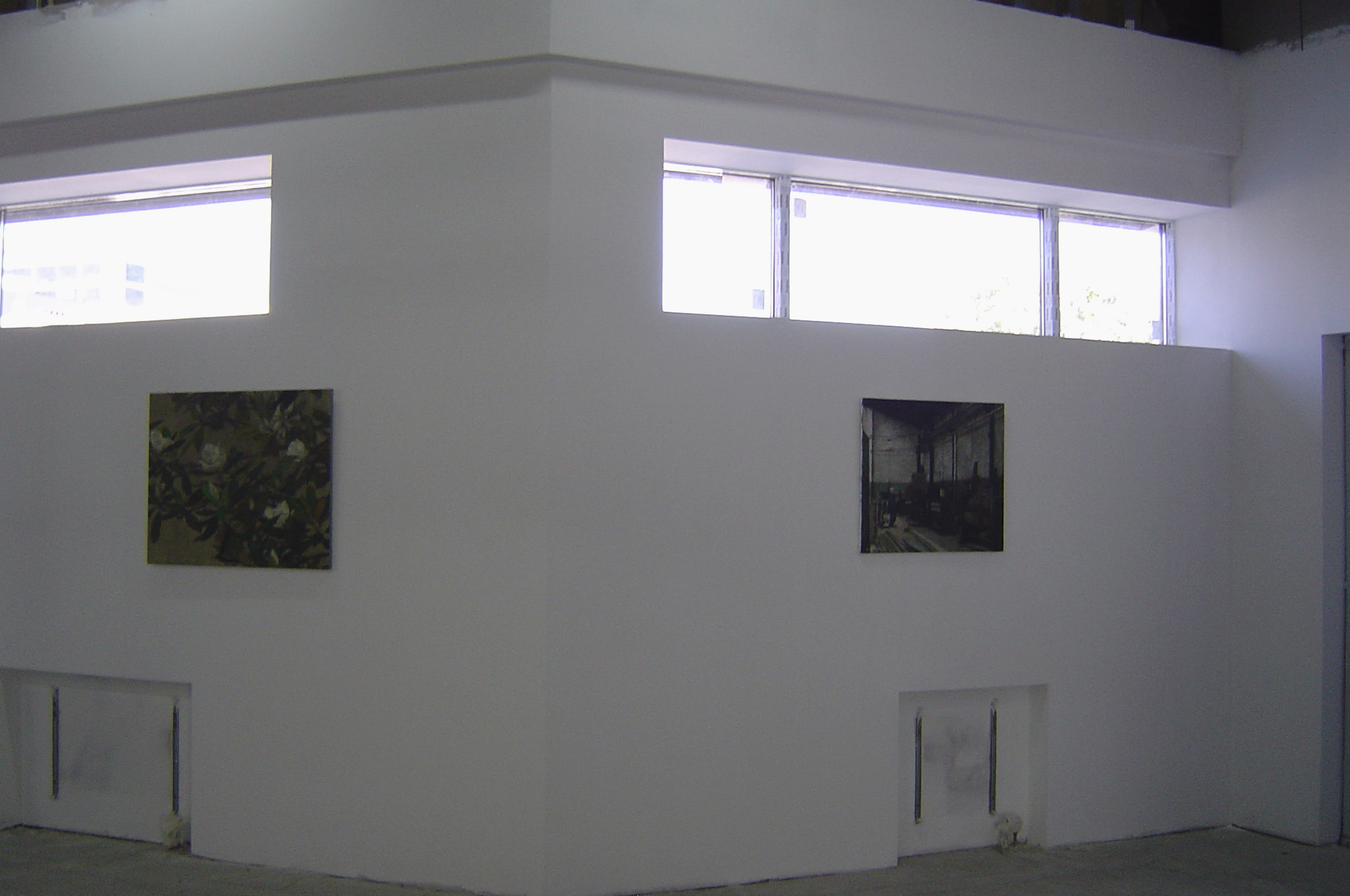 General view of the exhibition in The First Ural Industrial Biennial of Contemporary Art in the Urals, Ekaterinburg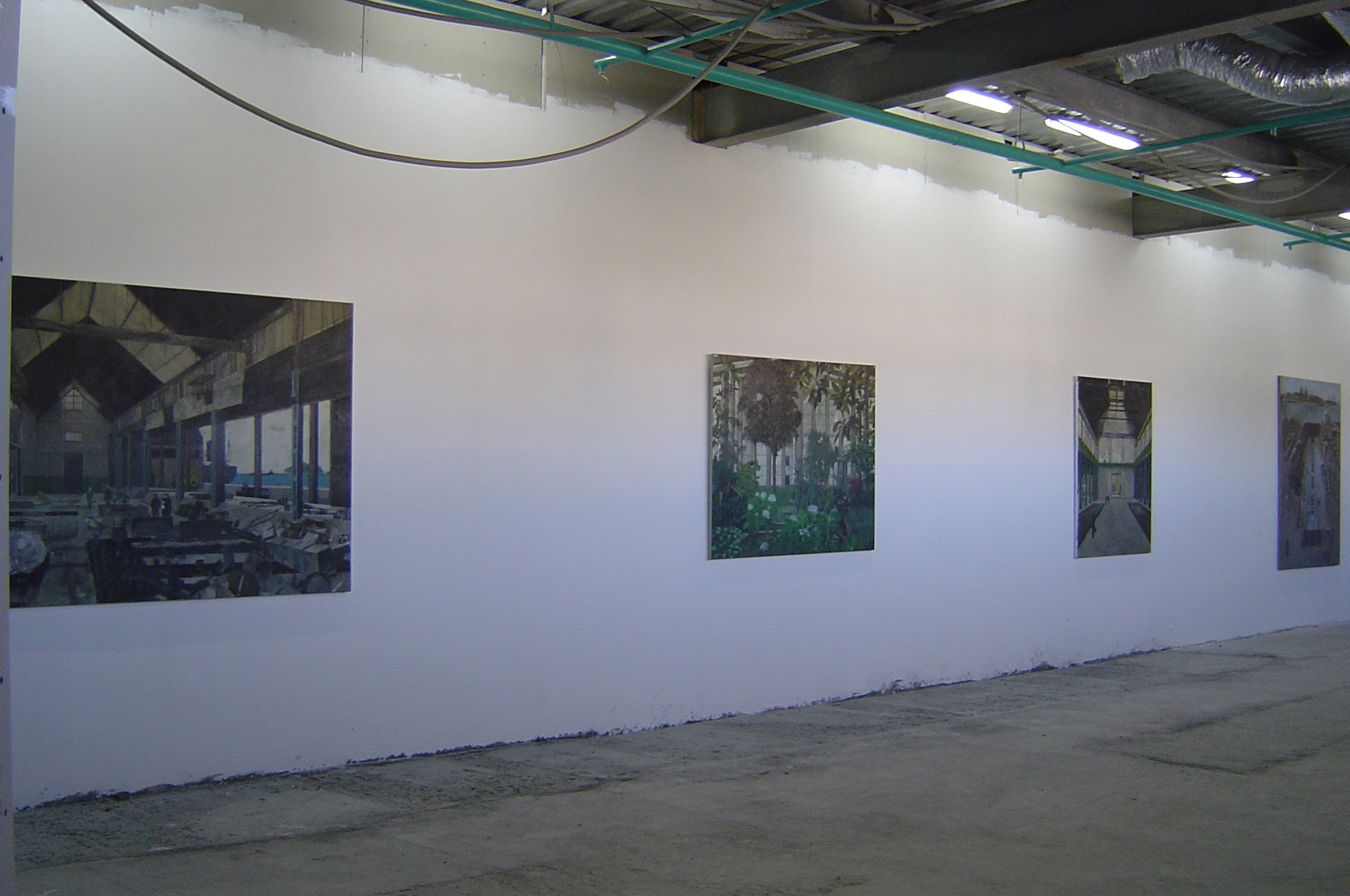 General view of the exhibition in The First Ural Industrial Biennial of Contemporary Art in the Urals, Ekaterinburg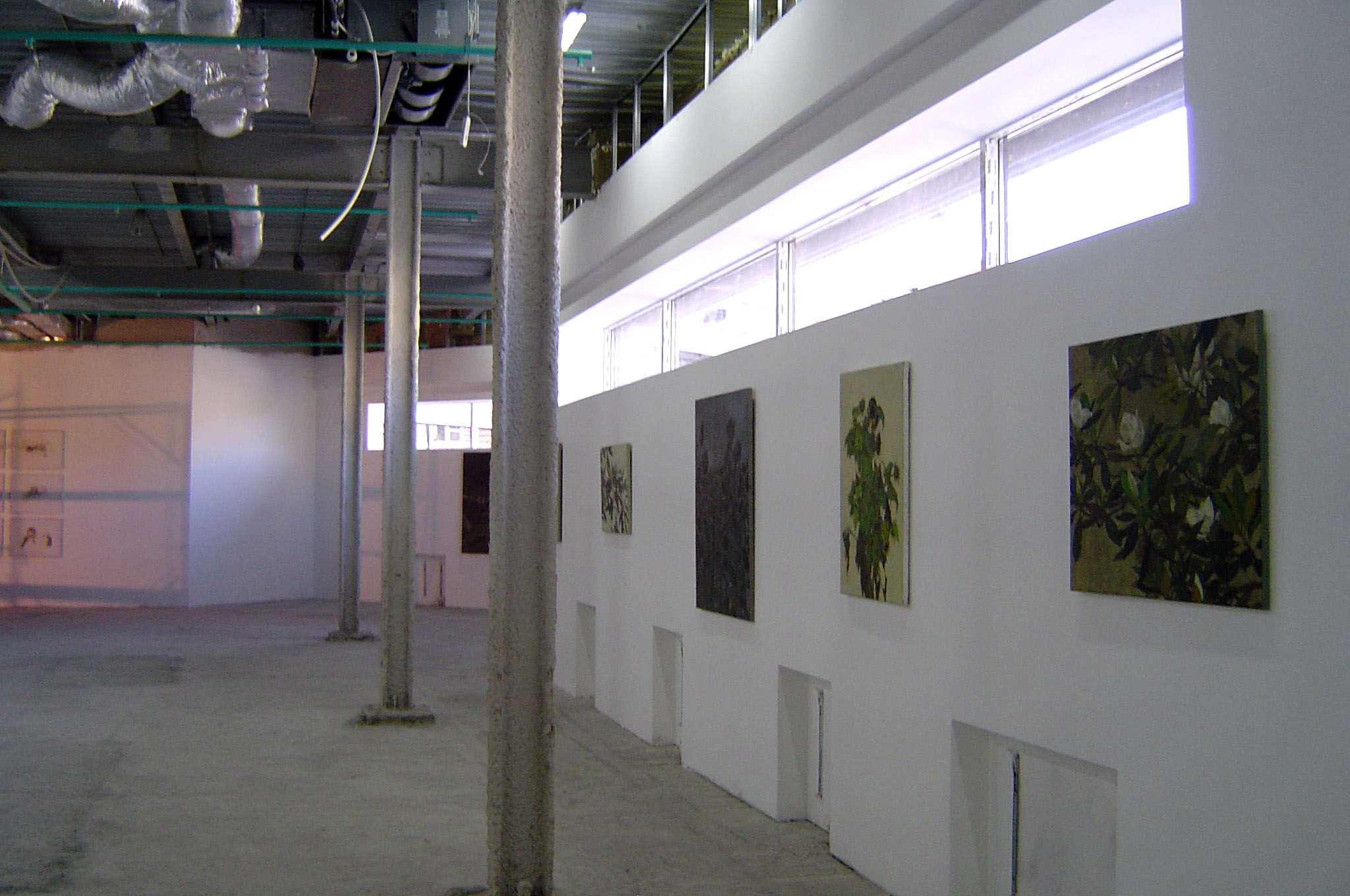 General view of the exhibition in The First Ural Industrial Biennial of Contemporary Art in the Urals, Ekaterinburg
General view of the exhibition in The First Ural Industrial Biennial of Contemporary Art in the Urals, Ekaterinburg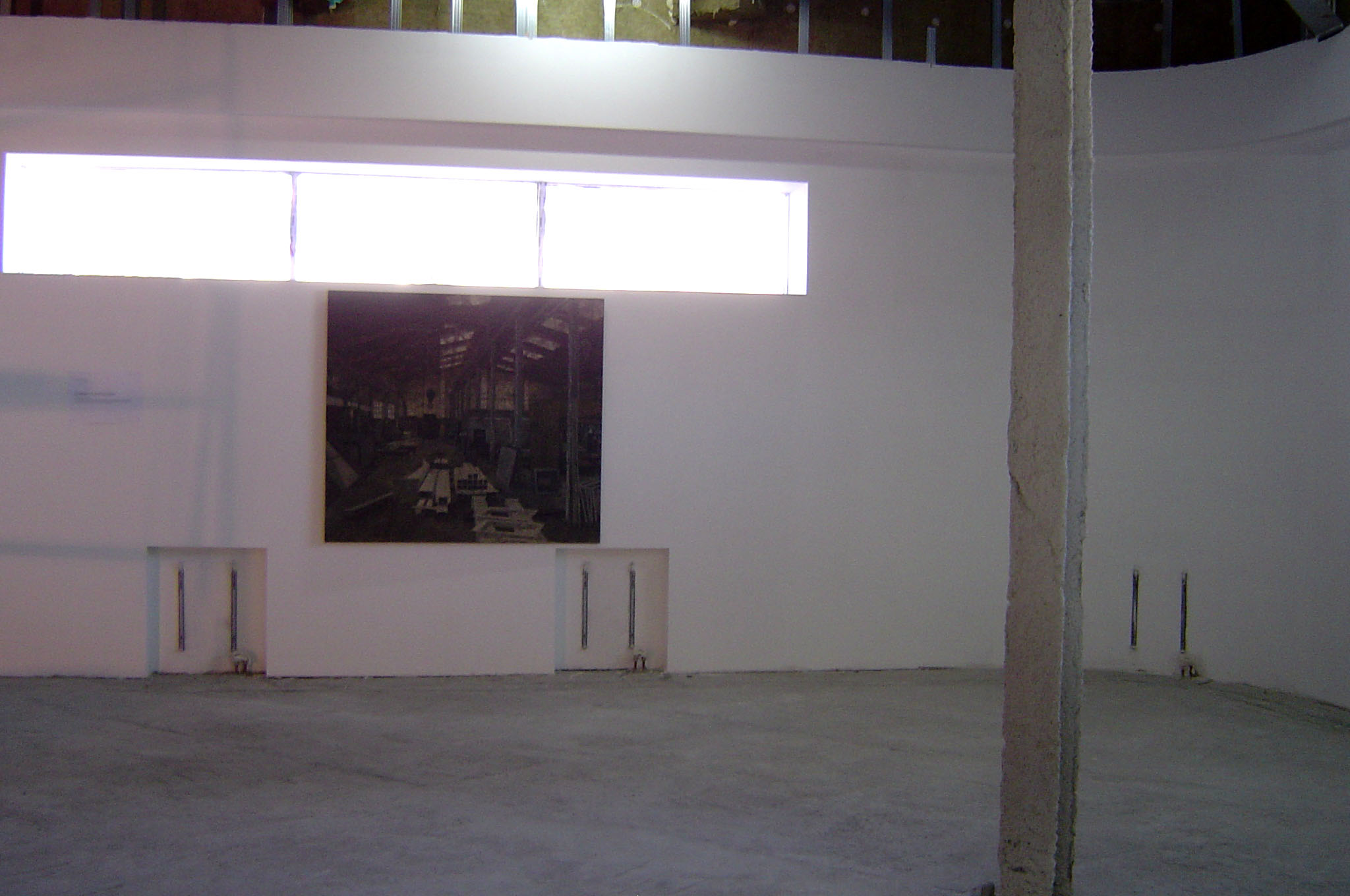 General view of the exhibition in The First Ural Industrial Biennial of Contemporary Art in the Urals, Ekaterinburg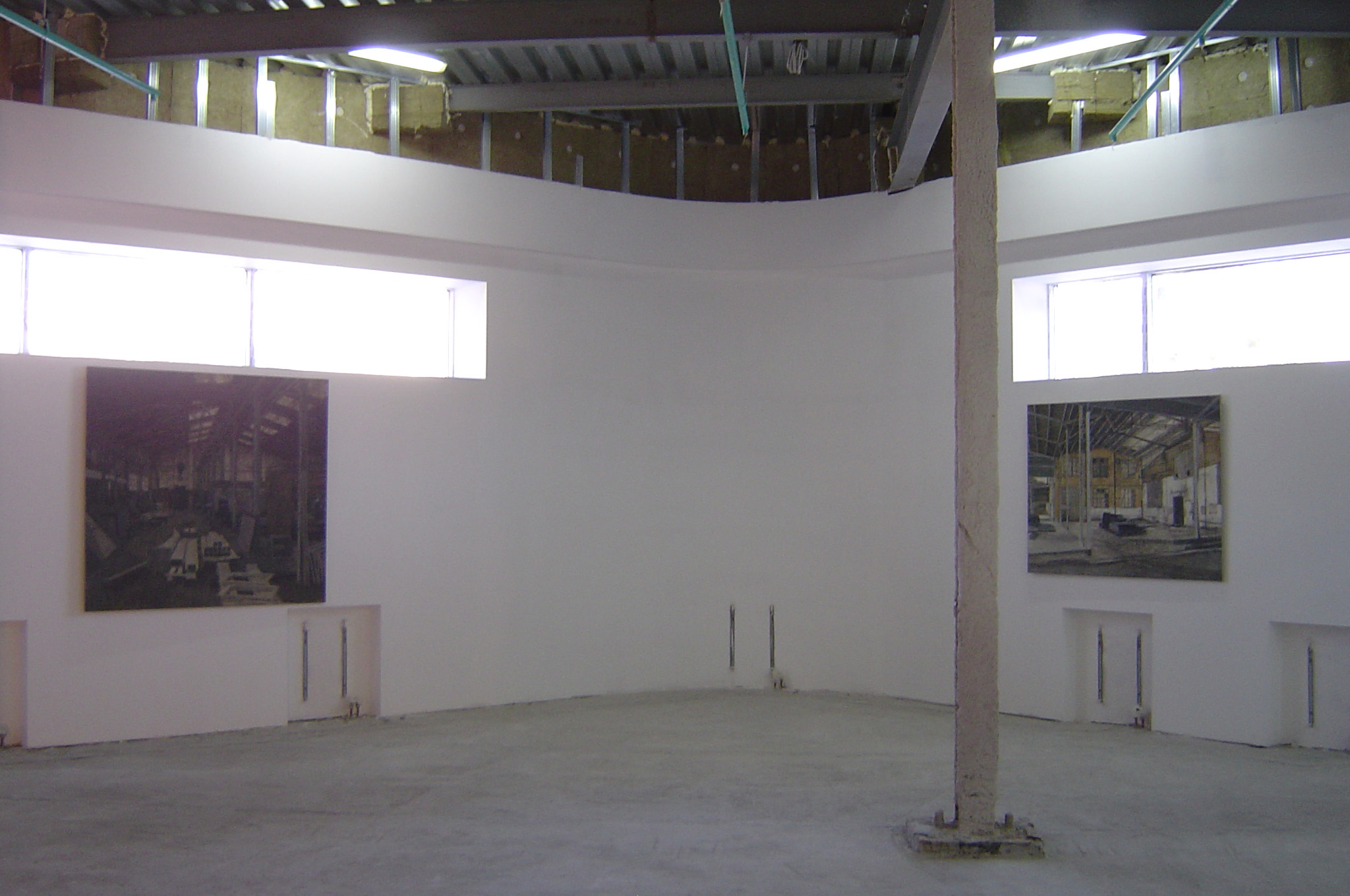 General view of the exhibition in The First Ural Industrial Biennial of Contemporary Art in the Urals, Ekaterinburg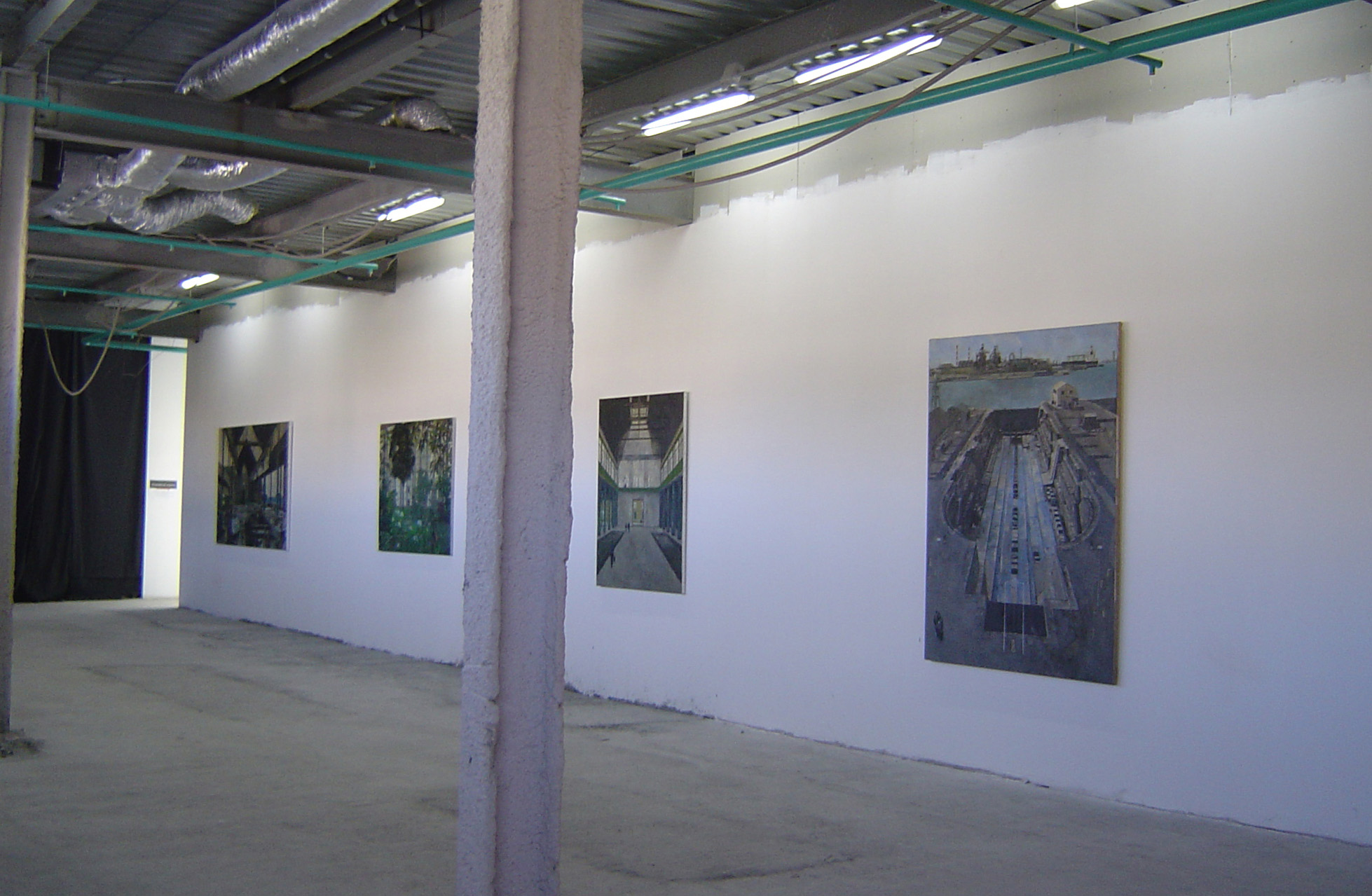 General view of the exhibition in The First Ural Industrial Biennial of Contemporary Art in the Urals, Ekaterinburg
✕