Ernesto Leal (Ciudad de La Habana, 1971) es graduado de la Academia de Arte San Alejandro, La Habana, Cuba en 1990.
A través de diferentes medios visuales, Ernesto Leal ha investigado durante muchos años el lenguaje hablado y el texto. Su obra analiza cómo se utilizan, reinterpretan, apropian y subvierten; comparando y contrastando las diferencias evolutivas del lenguaje oral respecto al escrito.
Durante los años 80 perteneció al grupo Arte Calle. Su trabajo ha sido expuesto en el LACMA, en la 7ma Bienal de Estambul, en el Museo Nacional de Bellas Artes de la Habana, en el MADC, San José, Costa Rica, en el Samuel Dorsky Museum of Art, Nueva York, en el Museo Extremeño e Iberoamericano de Arte Contemporáneo (MEIAC), Badajoz, en la Universidad de Salamanca, España, en el Museo de Arte Moderno (MAM), México. D.F., en el Museo de Bellas Artes de Buenos Aires, Argentina, en el Museo de Arte Contemporáneo (MARCO), Monterrey, México, en las sedes del IFA, Alemania y en la Bienal de la Habana evento organizado por el Centro de Arte Contemporáneo Wifredo Lam.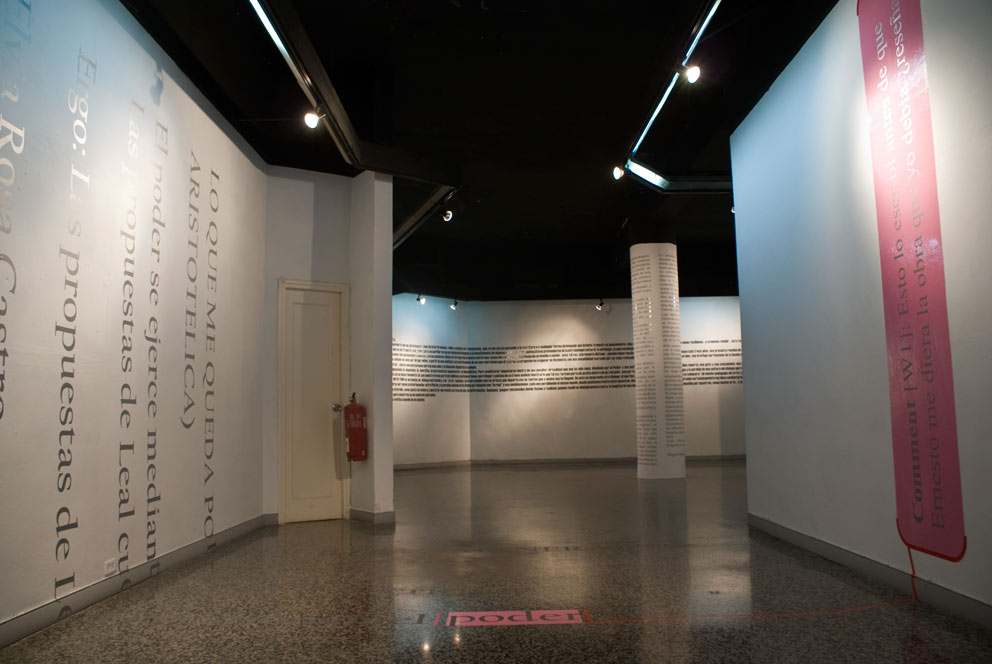 Dysfunctions of the languague
2009, Vinyl on the wall, Variable dimensions, On-site installation, Gallery Havana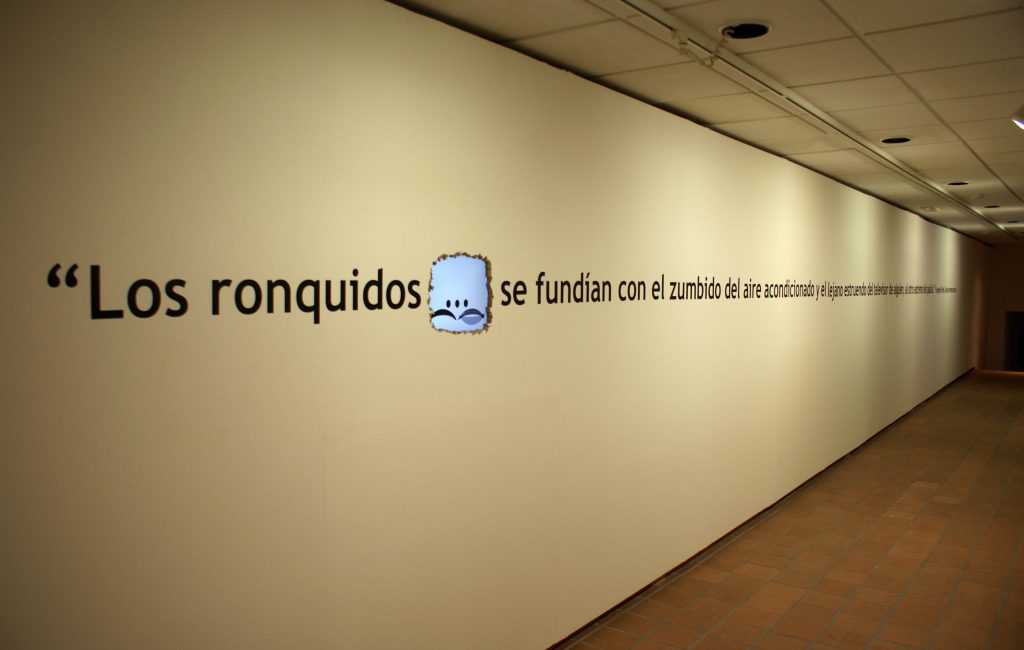 The removed fragment
2010, vinyl letters, monitor, DVD 00;01;44 (loop), Variable dimensions, On-site installation Sala Puertanueva, Rafael Botí Foundation, Cordoba, Spain.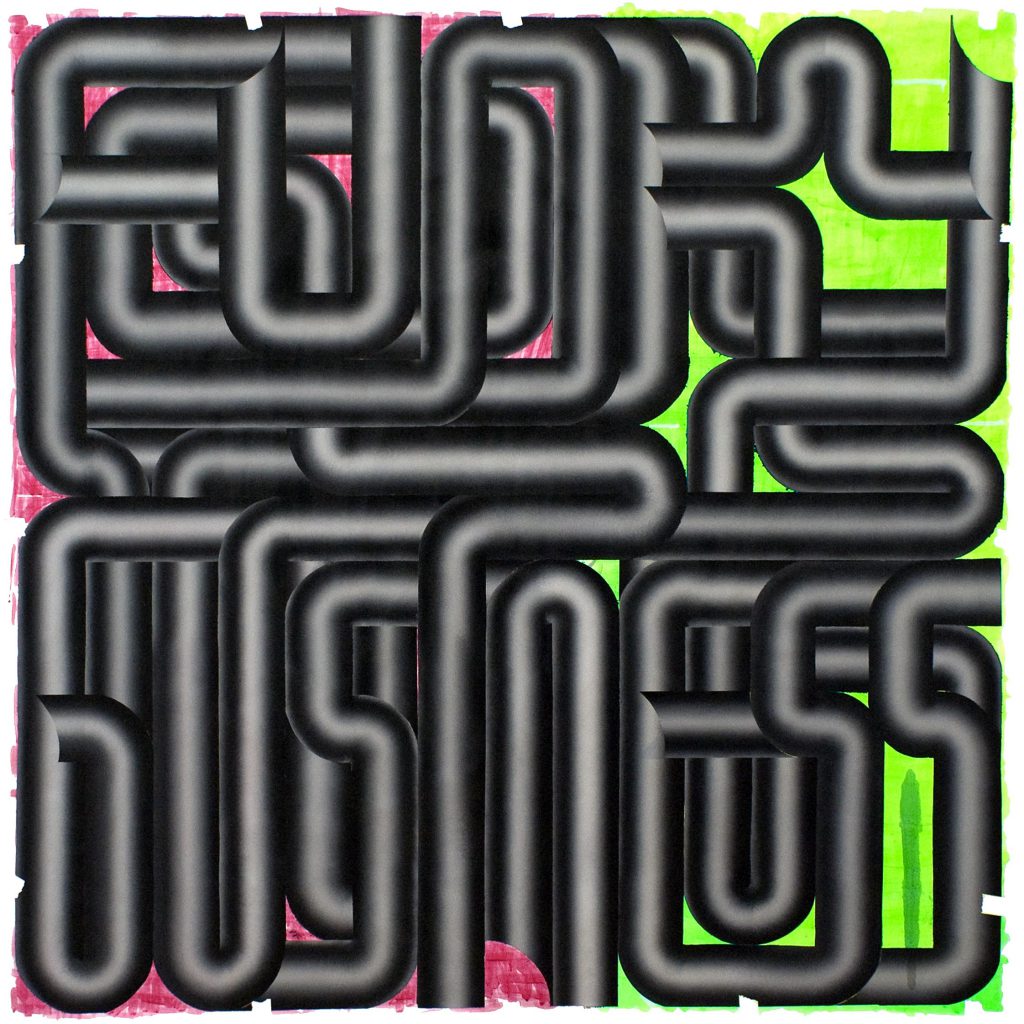 From the series: Titles (Funky business)
2010, Acrylic and enamel on paper, 152,5 x 152,5 cm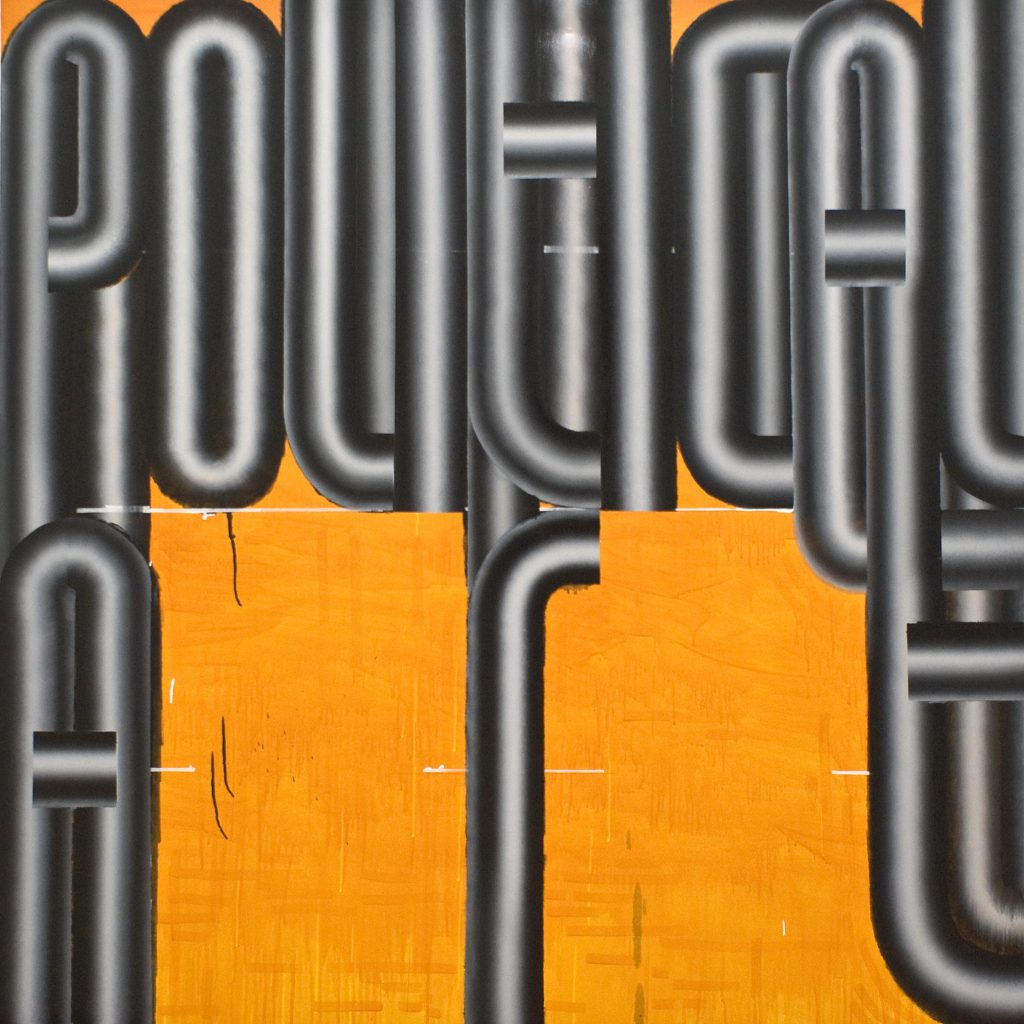 From the series: Titles (Political art)
2010, Acrylic and enamel on canvas, 150 x 150 cm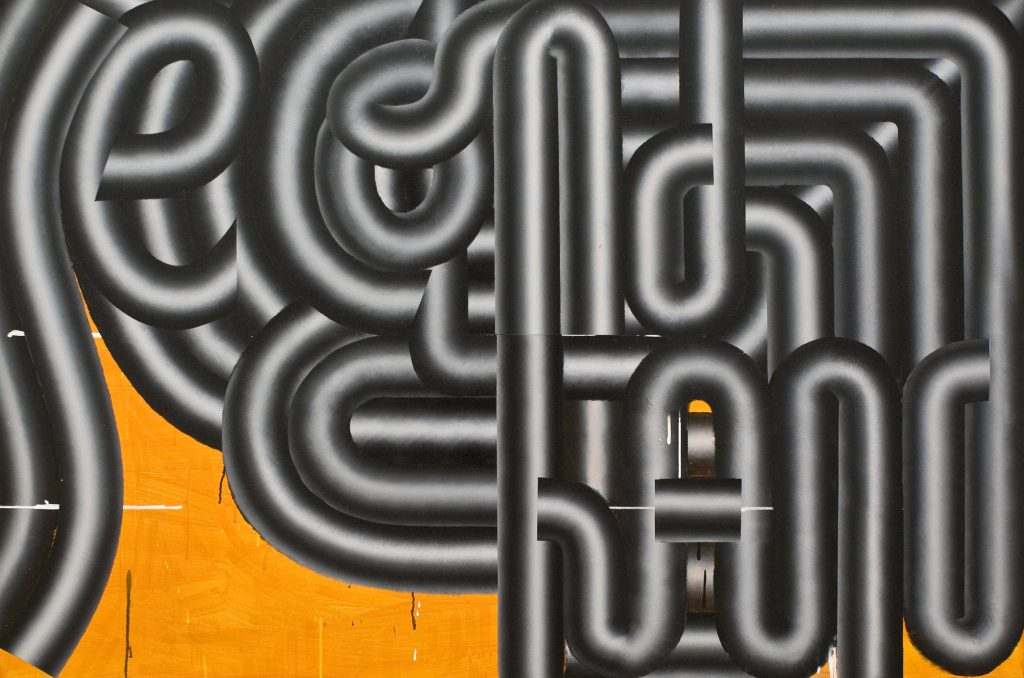 From the series: Titles (Second hand)
2010, Acrylic and enamel on canvas, 150 x 100 cm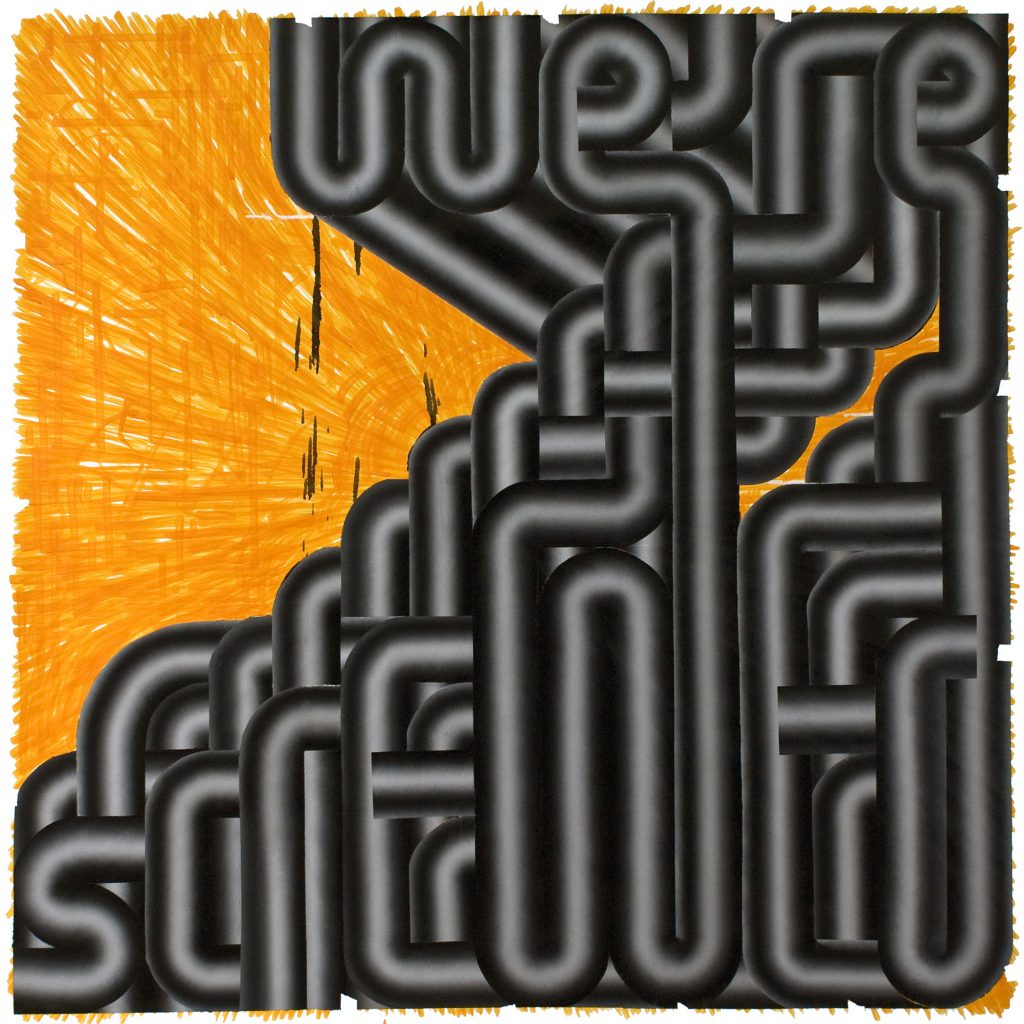 From the series: Titles (We´re screwed)
2010, Acrylic and enamel on paper, 152,5 x 152,5 cm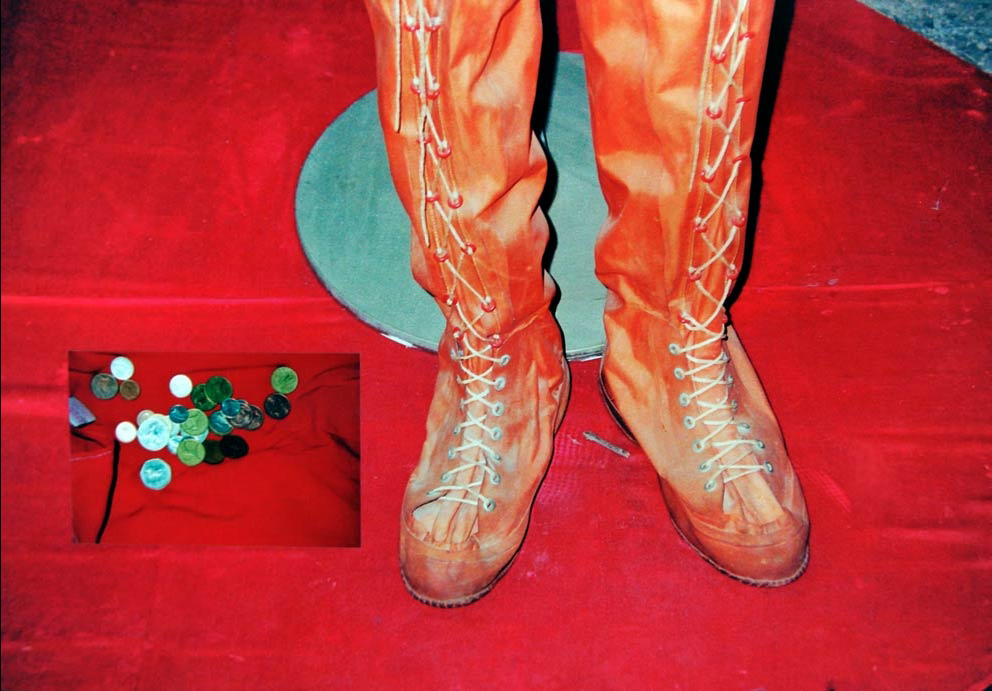 From the series: Guided tour
2000, C.print, 100 x 150 cm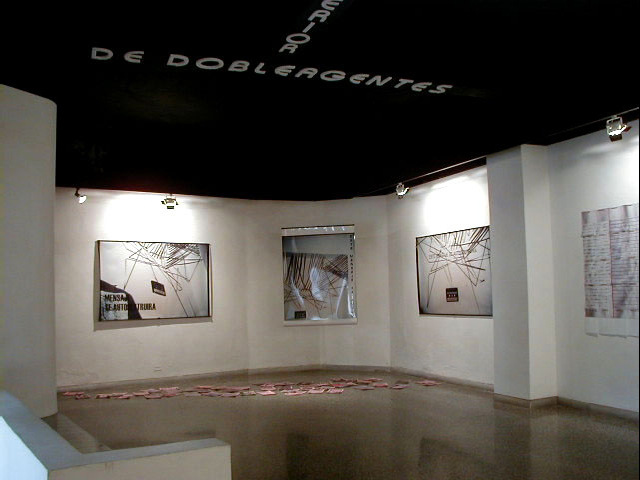 Instituto Superior de doble agentes
2000, C.prints e impresiones digitales, rusty clips, Styrofoam, wall paper , Variable dimensions, On-site installation, Gallery Havana

Speaking alone
2012, Print on plasticine mounted on glass, 18 pieces, 13 x 19 cm each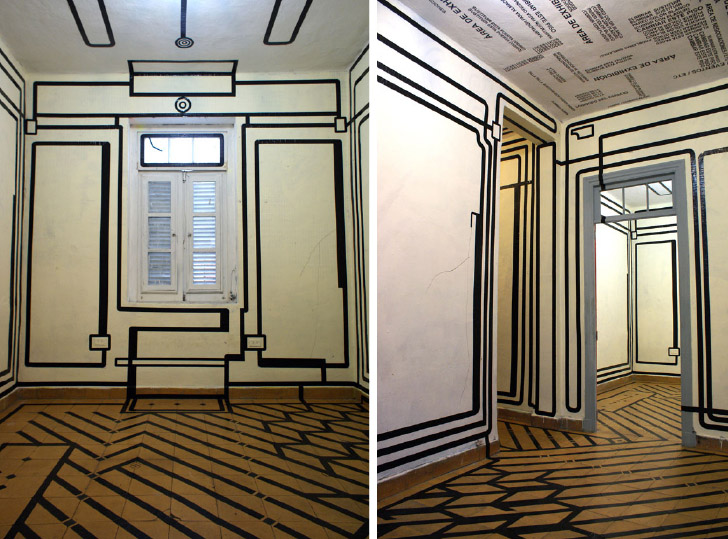 Forced institutionalization
2013, Black duct tape and vinyl, Variable Dimensions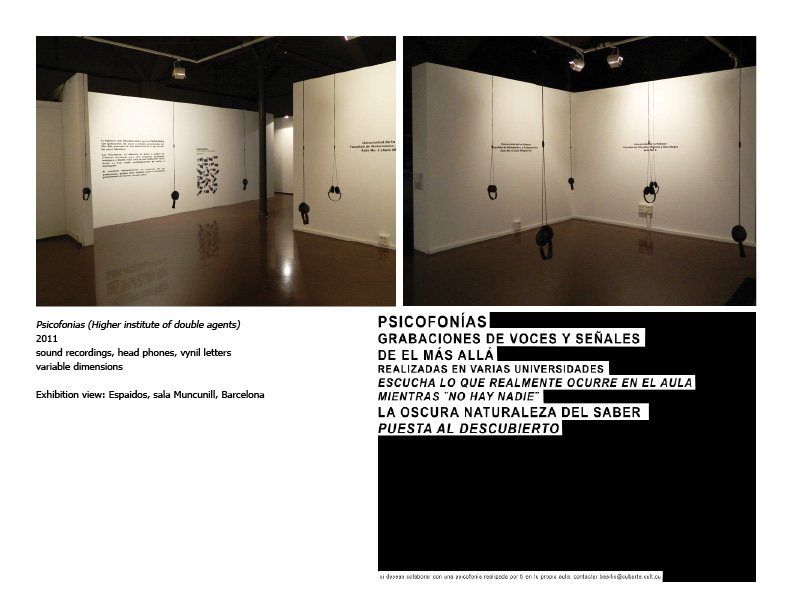 Psicofonías(Higher Institute of Doble Agents)
2011, Sound recording, Head phones, Vynil lettres, Variable dimensions, On-site installation ESPAIDOS, Barcelona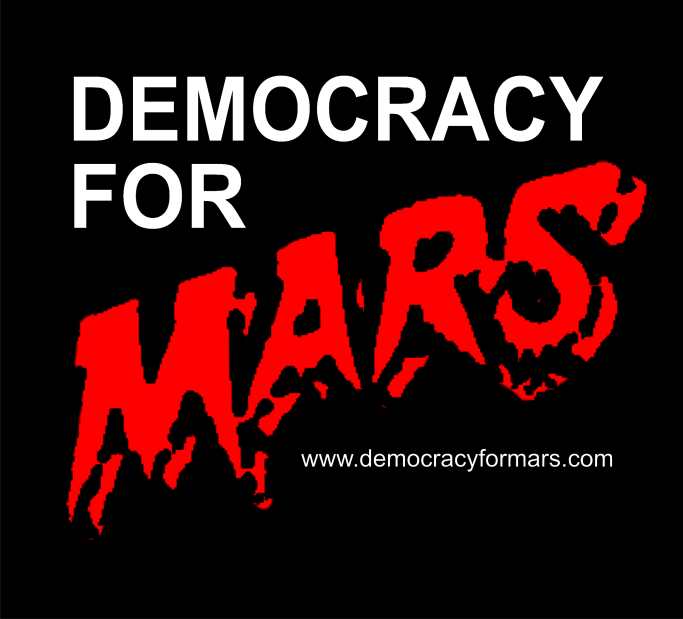 Mars Project-Democracy for Mars
2011, Web site

Double-Language to Triple-Language, 2016
Pencil on Paper, 350 cm x 100 cm