Nació en Accra, Ghana en 1957. Asistió a la Escuela de Arte de la Universidad de Ciencia y Tecnología de Kumasi, Ghana, y es miembro de Artists Alliance Gallery (AAG). Actualmente es uno de los artistas contemporáneos más respetado y reconocido de Ghana. Ha obtenido numerosos premios como el de Osaka Triennale Bronze Prize, the Ghana Airways Silver Jubilee Art Contest.
Sus obras forman parte de varias colecciones internacionales como Ministry of Culture, Peoples Republic of China, African-American National Museum, Texas, USA. Ha sido seleccionado para diseñar y ejecutar varias obras públicas en Ghana, entre ellas se encuentra el mural a relieve del Kwame Nkrumah Memorial Park, monumento insigne de unos de los líderes más importantes de esta nación.
Su obra refleja el entorno moderno africano y la identidad. Los símbolos africanos son los puntos de referencia a través de los cuales el artista visualiza todo un mundo de imágenes. Wiz explora la procedencia de estos elementos y también se inspira en la imaginería y la mitología del antiguo Egipto.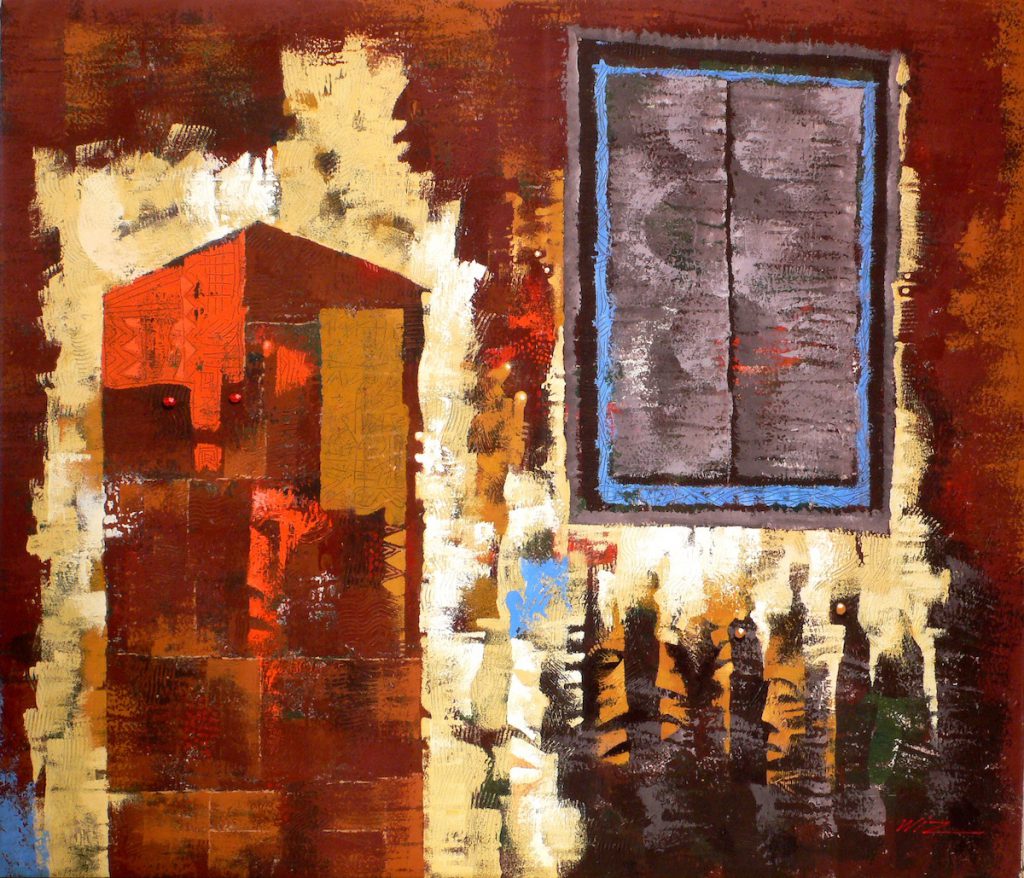 Esoteric Planes V
2008, Acrylic on canvas, 120 x 140 cm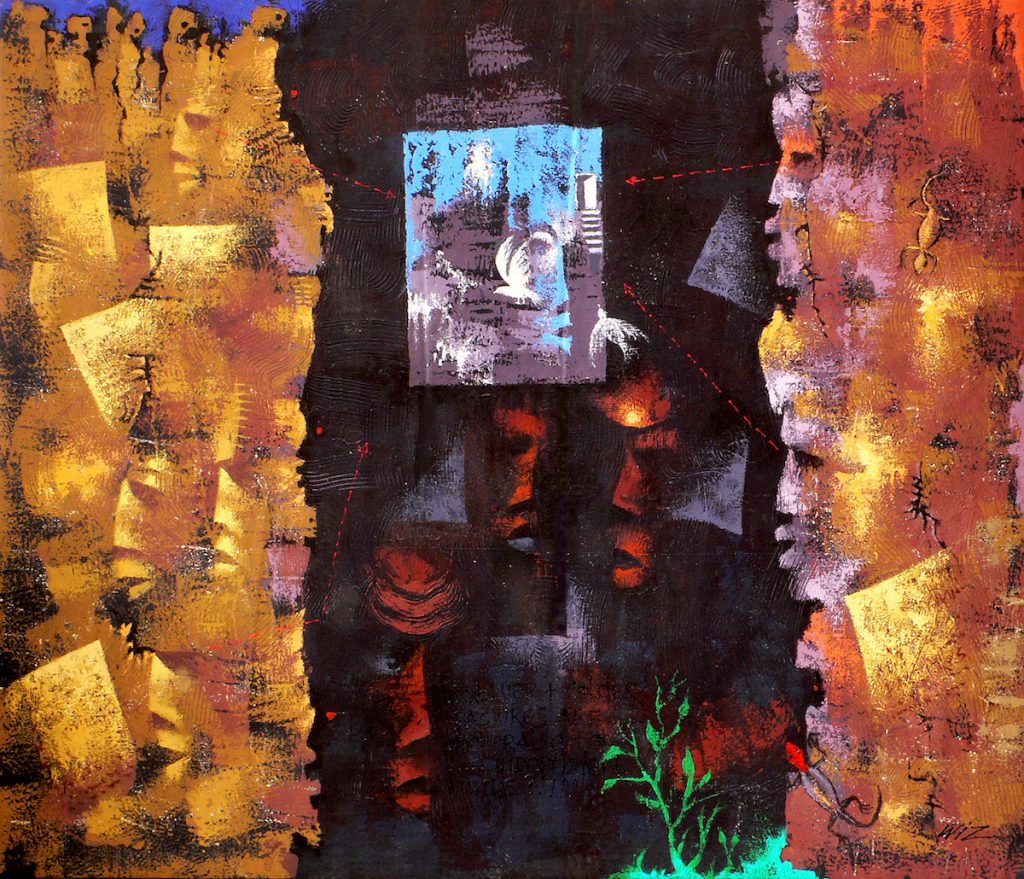 Esoteric Realm
2007, Acrylic on canvas, 120 x 140 cm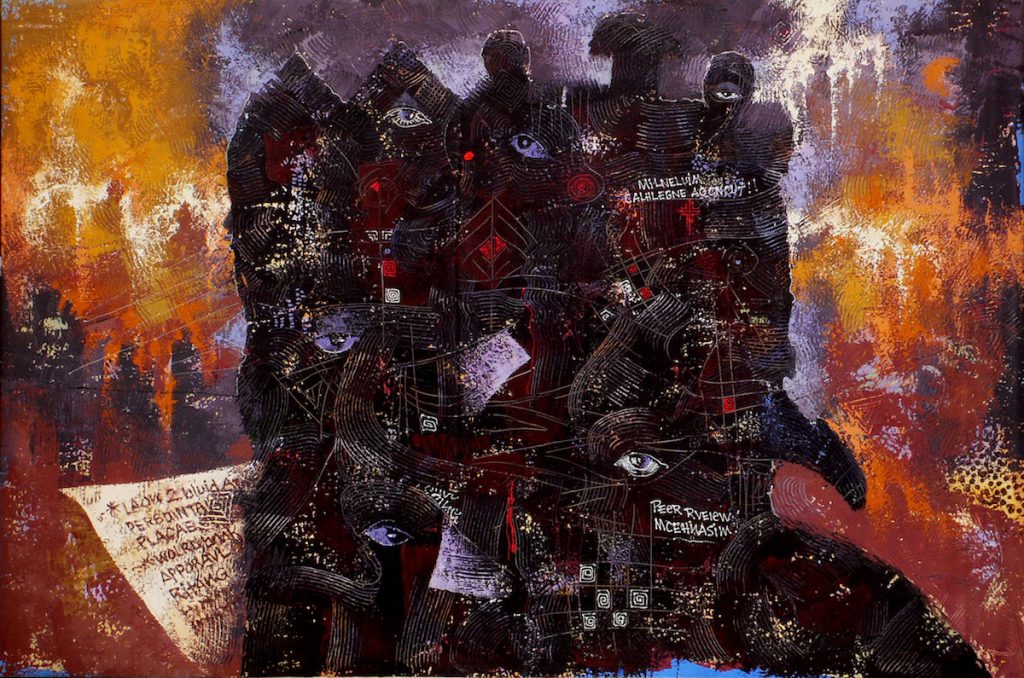 Paradox of Change
2007, Acrylic on canvas, 100 x 150 cm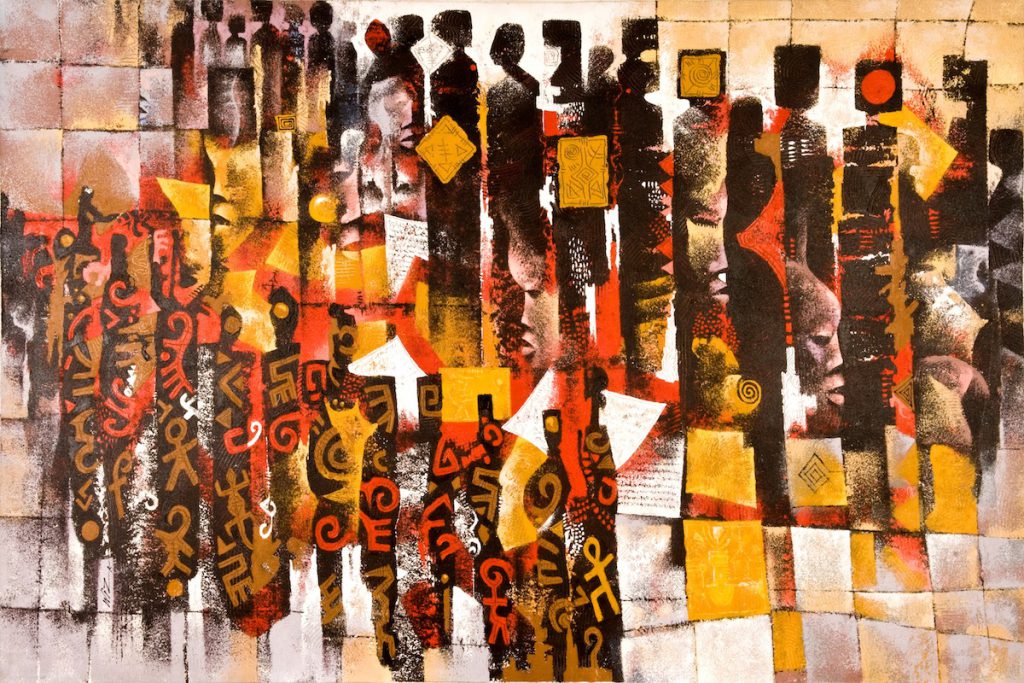 Transition II
2012, Acrylic on canvas, 180 x 120 cm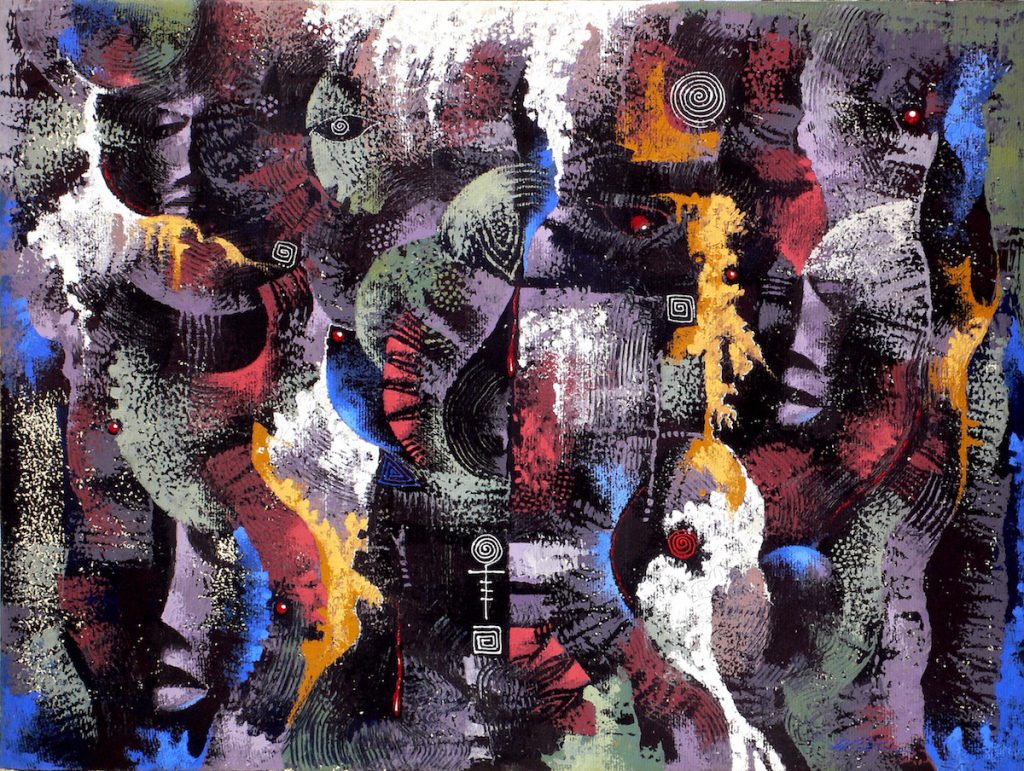 Creation
2006, Acrylic on canvas, 90 x 120 cm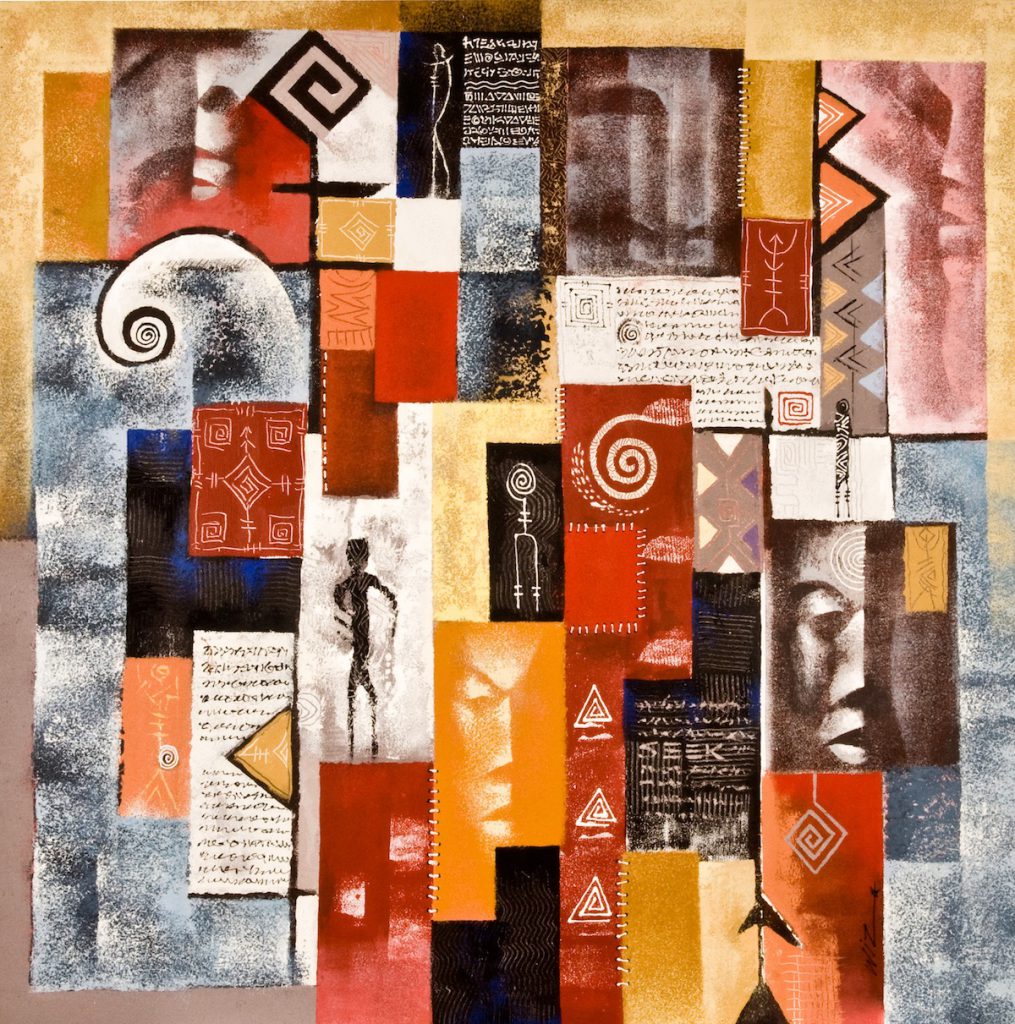 Seek III
2011, Acrylic on canvas, 120 x 120 cm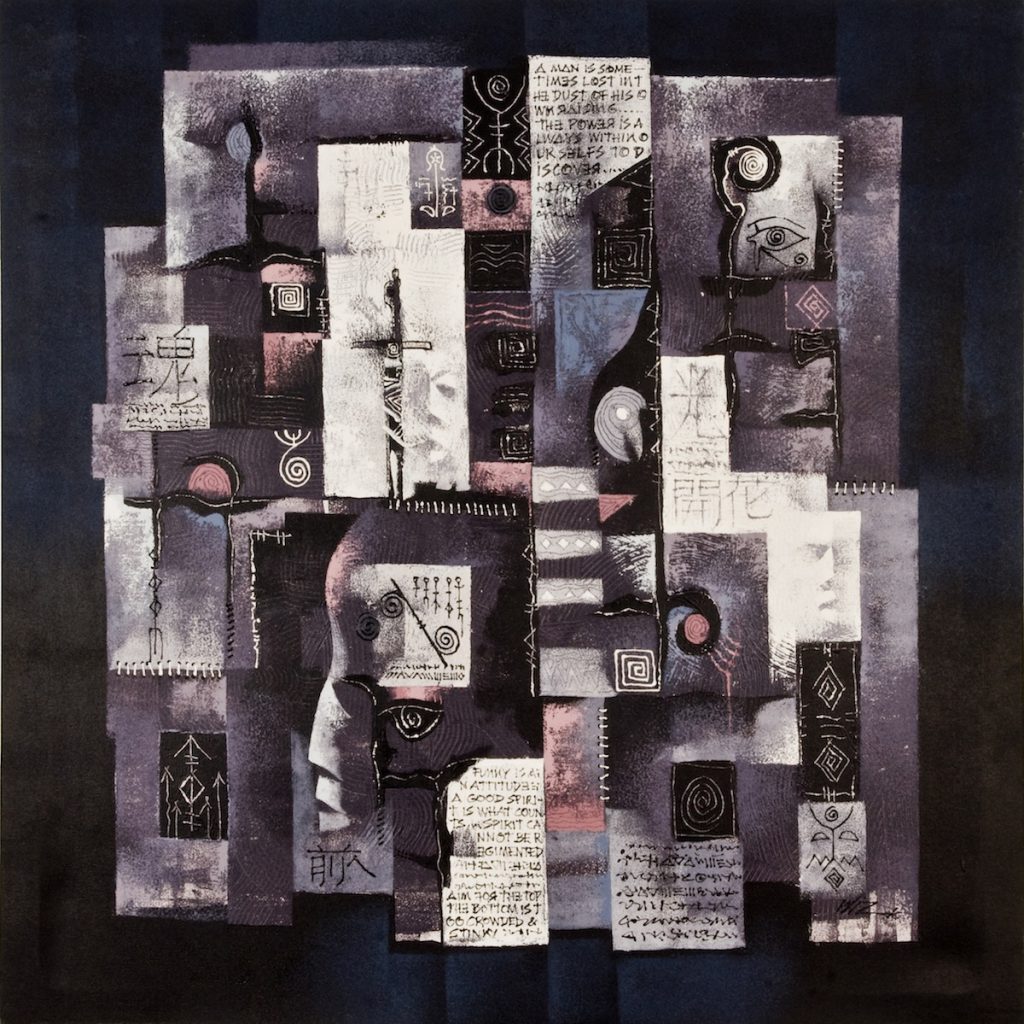 Panels of thought
2011, Acrylic on canvas, 120 x 120 cm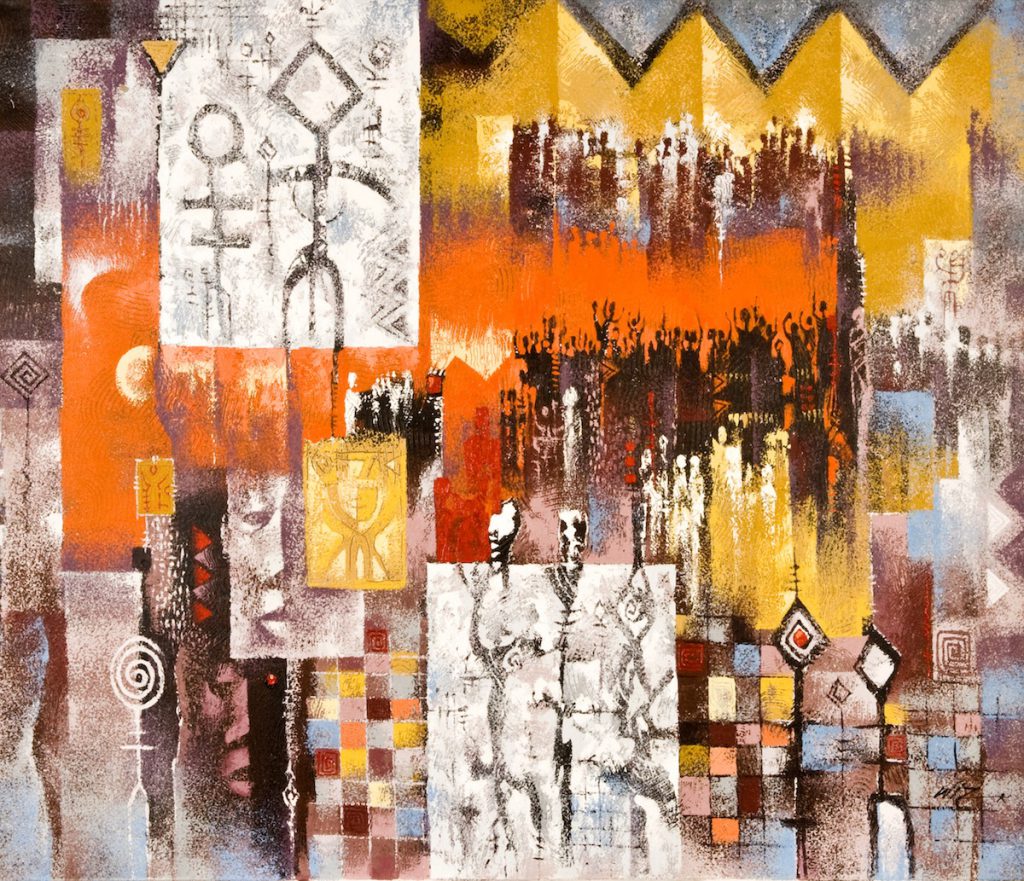 Unending Journeys III
2012, Acrylic on canvas, 100 x 120 cm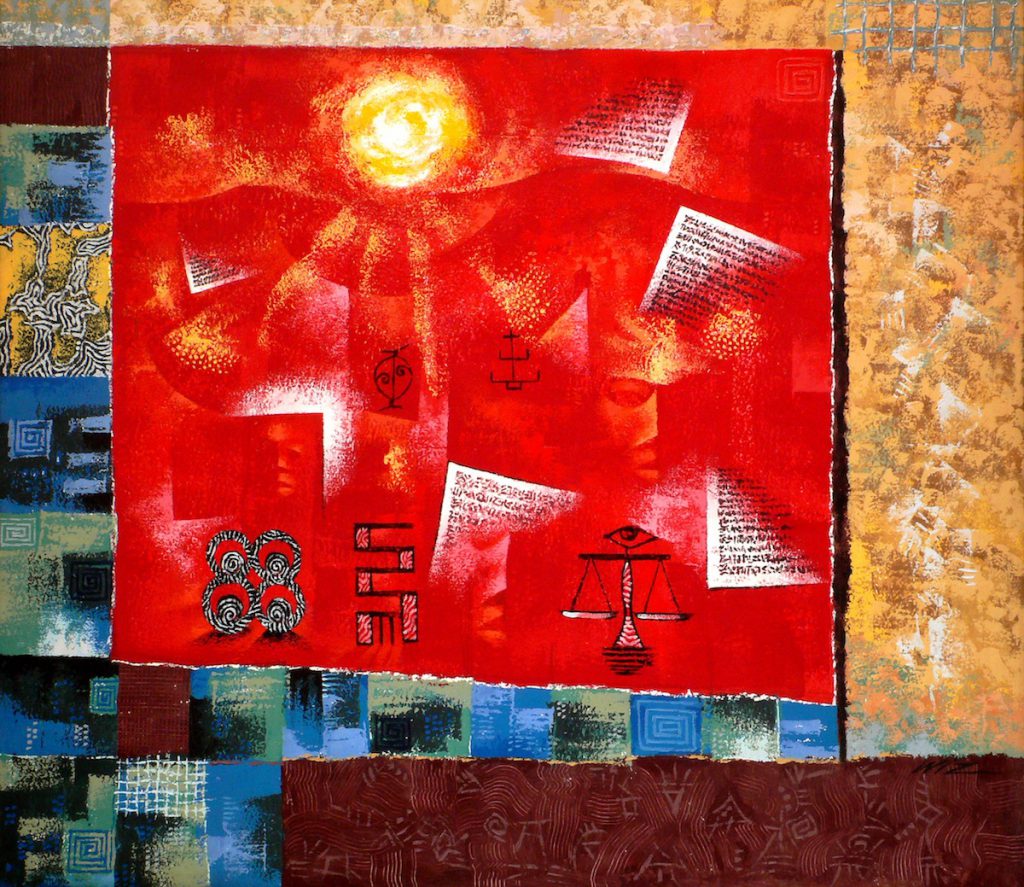 Red Focus
2005, Acrylic on canvas, 140 x 150 cm