Tasneem Gallery is pleased to present a new exhibition of African art by two of Ghana's best known and celebrated contemporary artists – Ablade Glover and Wiz Kudowor. Both artists make full use of the canvas and colour to bring out the vibrancy and character of their subject matter. Their works are a celebration of all that is positive in African contemporary culture and this is an exciting opportunity to see them together.
Ablade Glover's paintings are carved out of brightly coloured oils with a palette knife which gives them a rich texture and dynamic all of their own. His stunning townscapes draw the viewer in and almost invite them to become part of the bustling scenes. His paintings 'Meeting the competition' and 'Mother figure' are just two of his studies of Ghanaian women in this exhibition that suggest a certain fascination and reverence. His palette lovingly paints pictures of his subjects that exude confidence, elegance and strength, with a subtle touch of humour.
In contrast, Wiz Kudowor's paintings are more subtle, in their use of colour, yet still striking and wonderfully vibrant on another level. His works encompass Nok-inspired mask-like faces, intertwined with cultural and geometrical symbols, which seem to conjure up a sense of Africa in a state of flux. In some of his paintings, such as 'Muses of Antiquity' and 'Creation', faces peer out at the viewer and almost clamour to tell what can only be a fascinating story. Yet a darker side is hinted at, and can't be ignored, in the more brooding piece 'Paradox of change'.
Gallery owner, Tasneem Salam says, "I am proud to be able to bring this exhibition to Barcelona. Tasneem Gallery believes that the visual arts is a wonderful way for cultures to understand and relate to each other. Contemporary art, in an increasingly inter-dependent world, has a particularly important role in this regard".
Visions and Dreams runs from 13 March to 30 April 2008. A fully illustrated catalogue, with contributions from African art expert, Albert Costa, and a foreword by Tasneem Salam, will accompany the exhibition.
Both Ablade Glover and Wiz Kudowor have exhibited their works in London and other international galleries.
About the artists
Professor Ablade Glover, born in Ghana in 1934, is an established artist and dedicated educator. He founded The Artists Alliance Gallery (AAG), in Accra, Ghana, to showcase the best in contemporary African art. He is an alumnus of the African American Institute in New York, and is a Fellow of the Royal Society of Arts in London. He is currently an art consultant and the Director of AAG. Ablade Glover and The Artists Alliance Gallery was involved in curating the display of African art for Madrid ARCO Art Fair 2008.
Wiz Kudowor, born in Ghana in 1957, attended the College of Art at the University of Science & Technology in Kumasi, Ghana, where he gained a first class honours in painting. His work reflects the modern African environment and the continuous search for fulfilment and identity. African symbols are reference points from which Wiz visualises a whole world of imagery. His experience of contradictions in society such as modern against old traditions, love and hate, work and leisure and the rhythm of life are his source of inspiration. Wiz is a member of the Artists Alliance Gallery.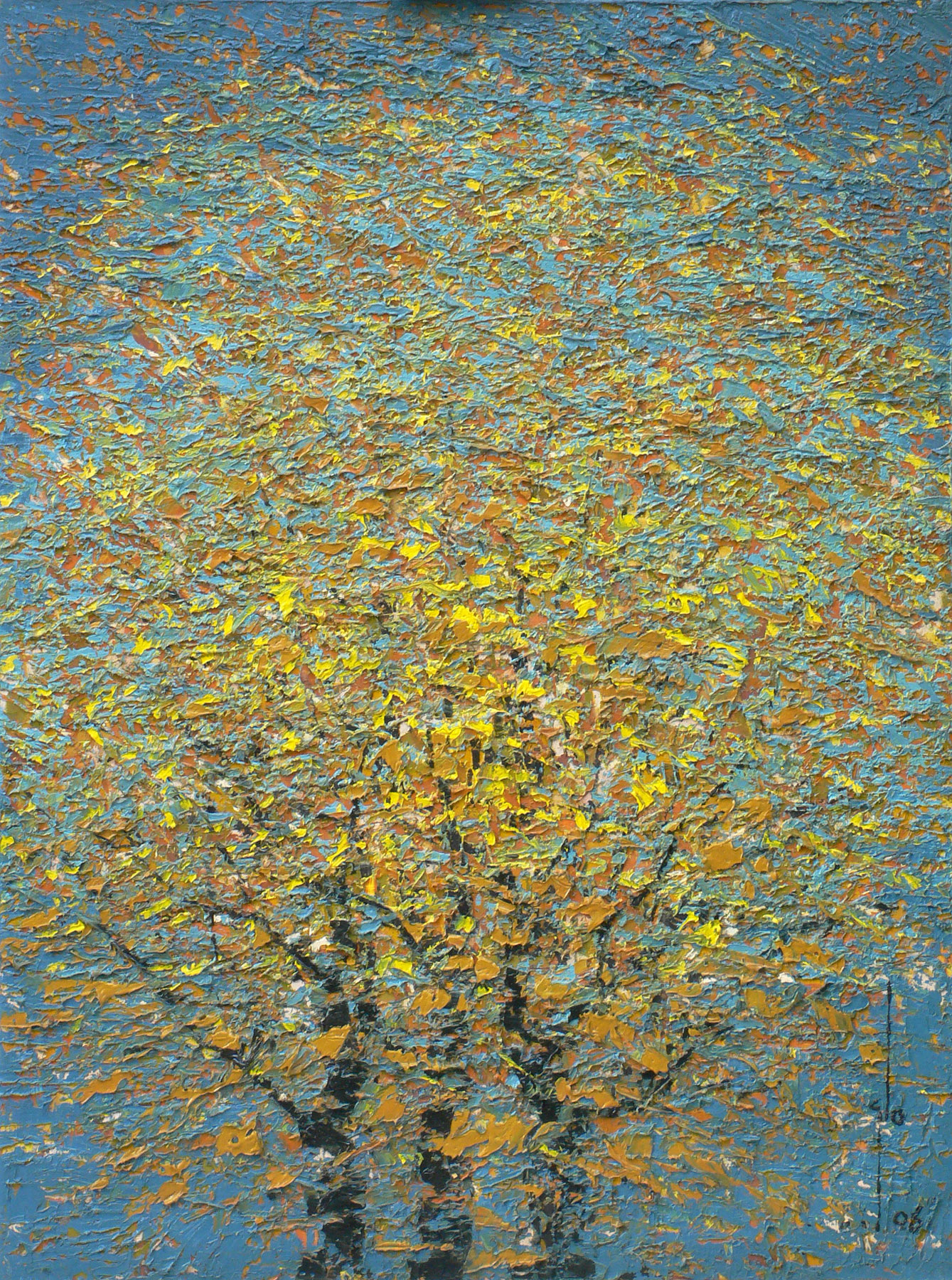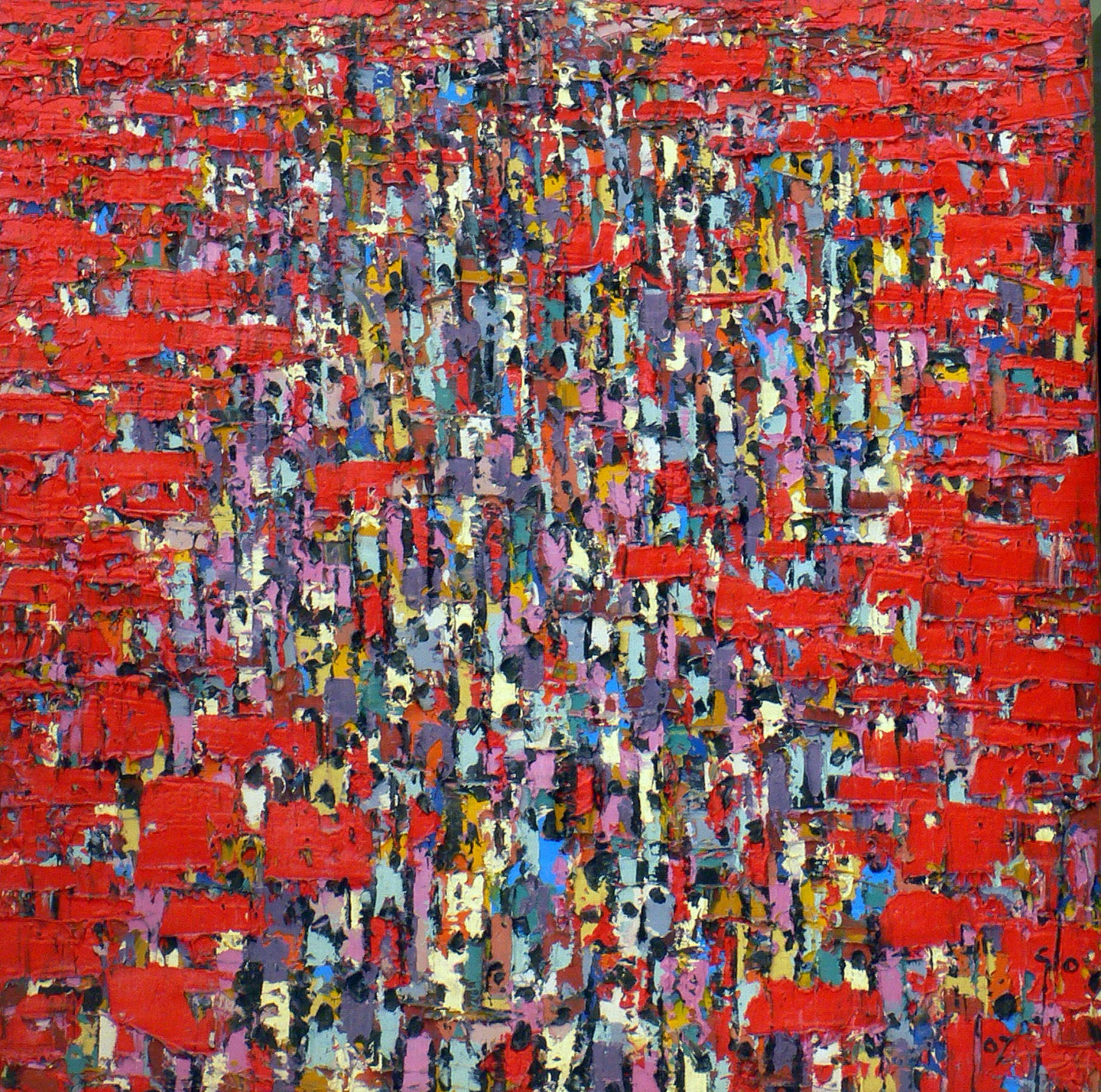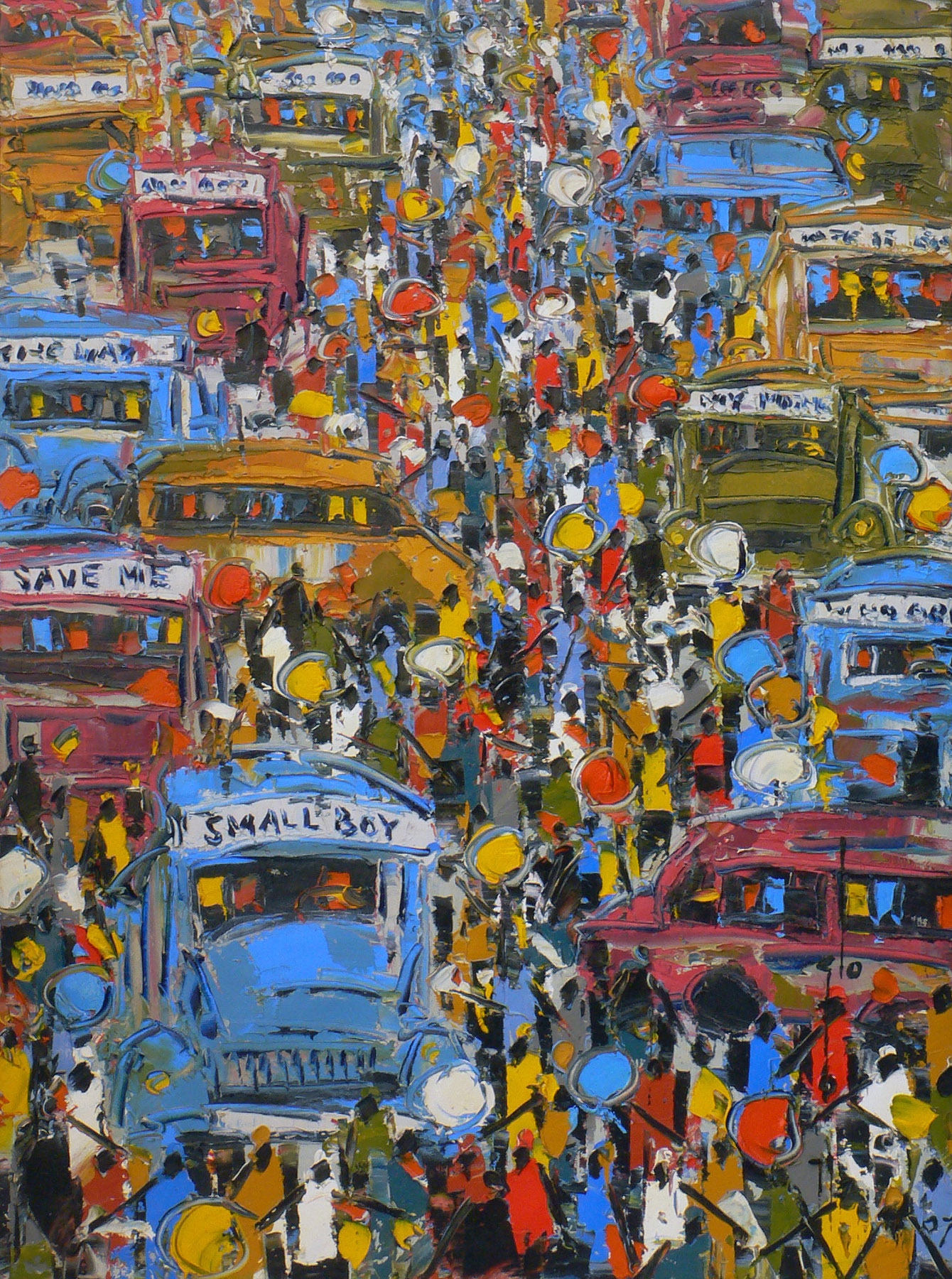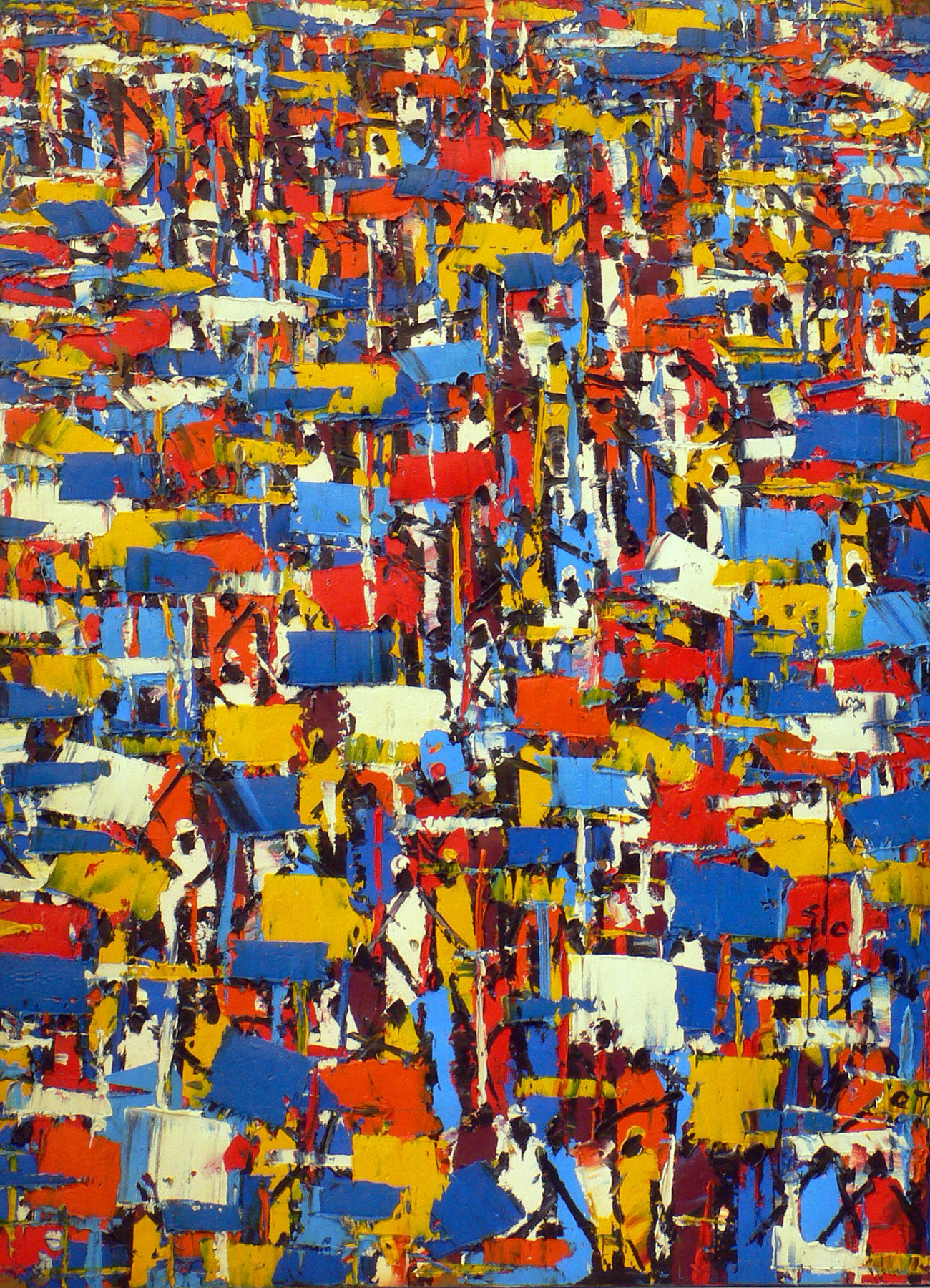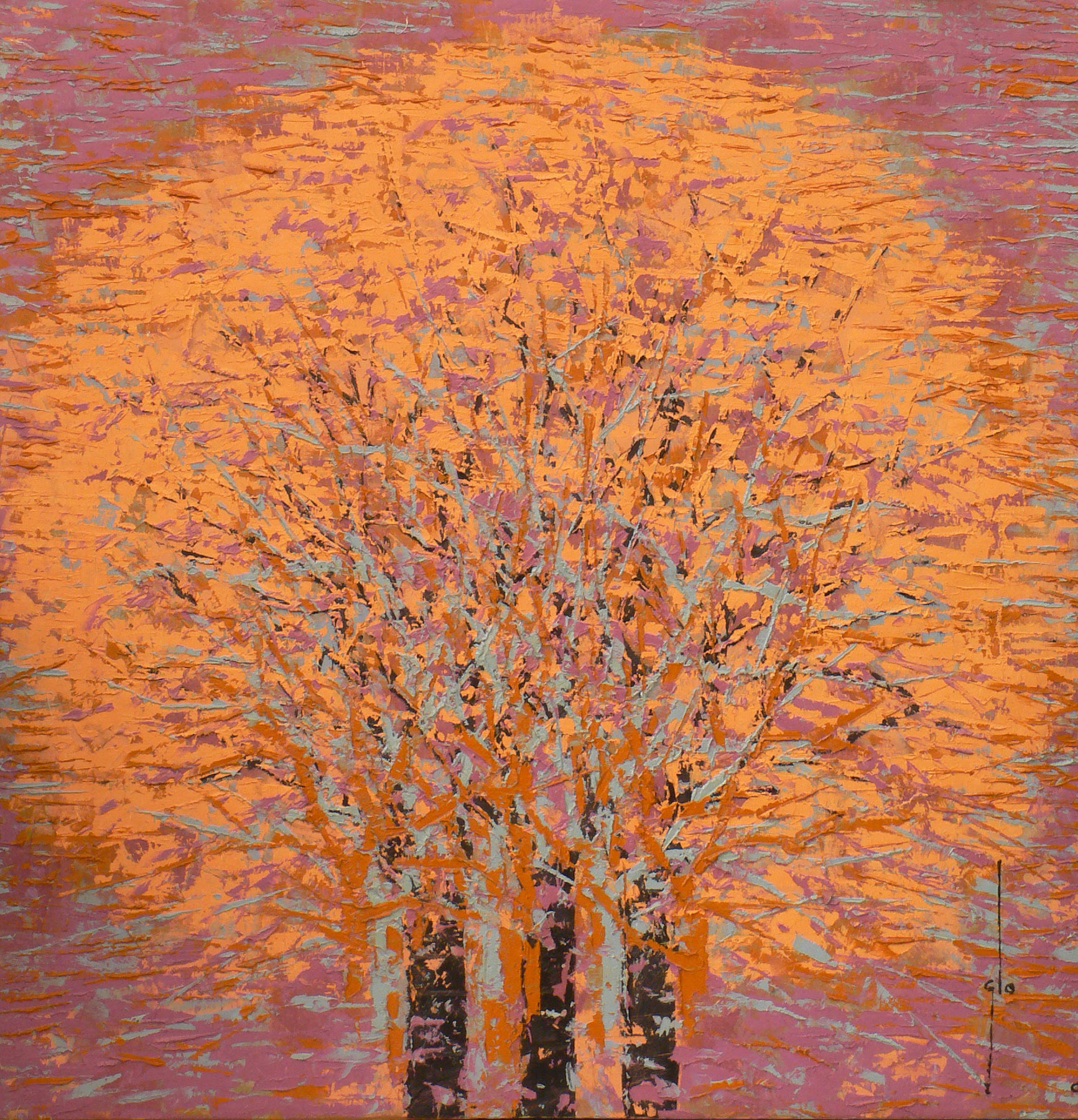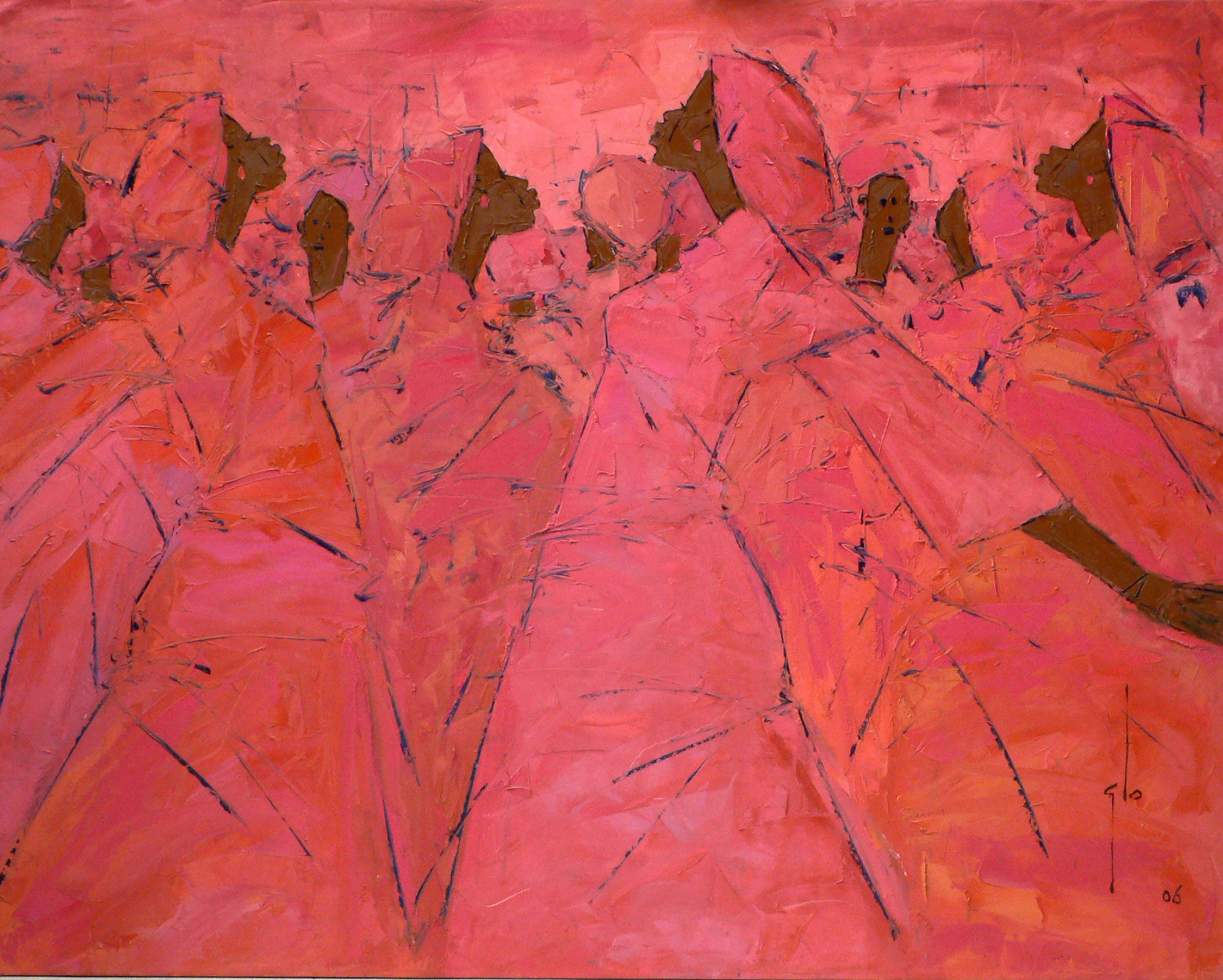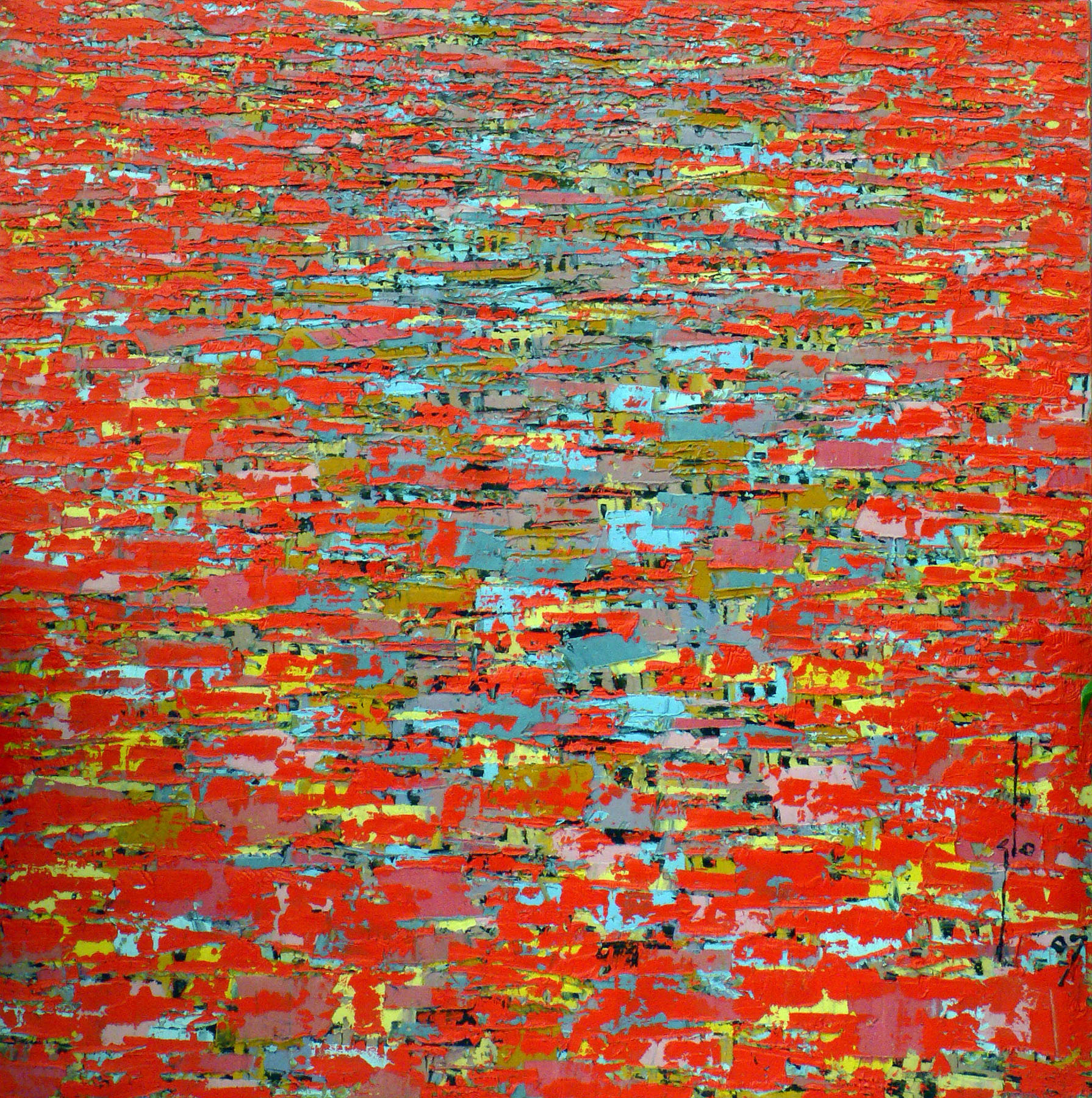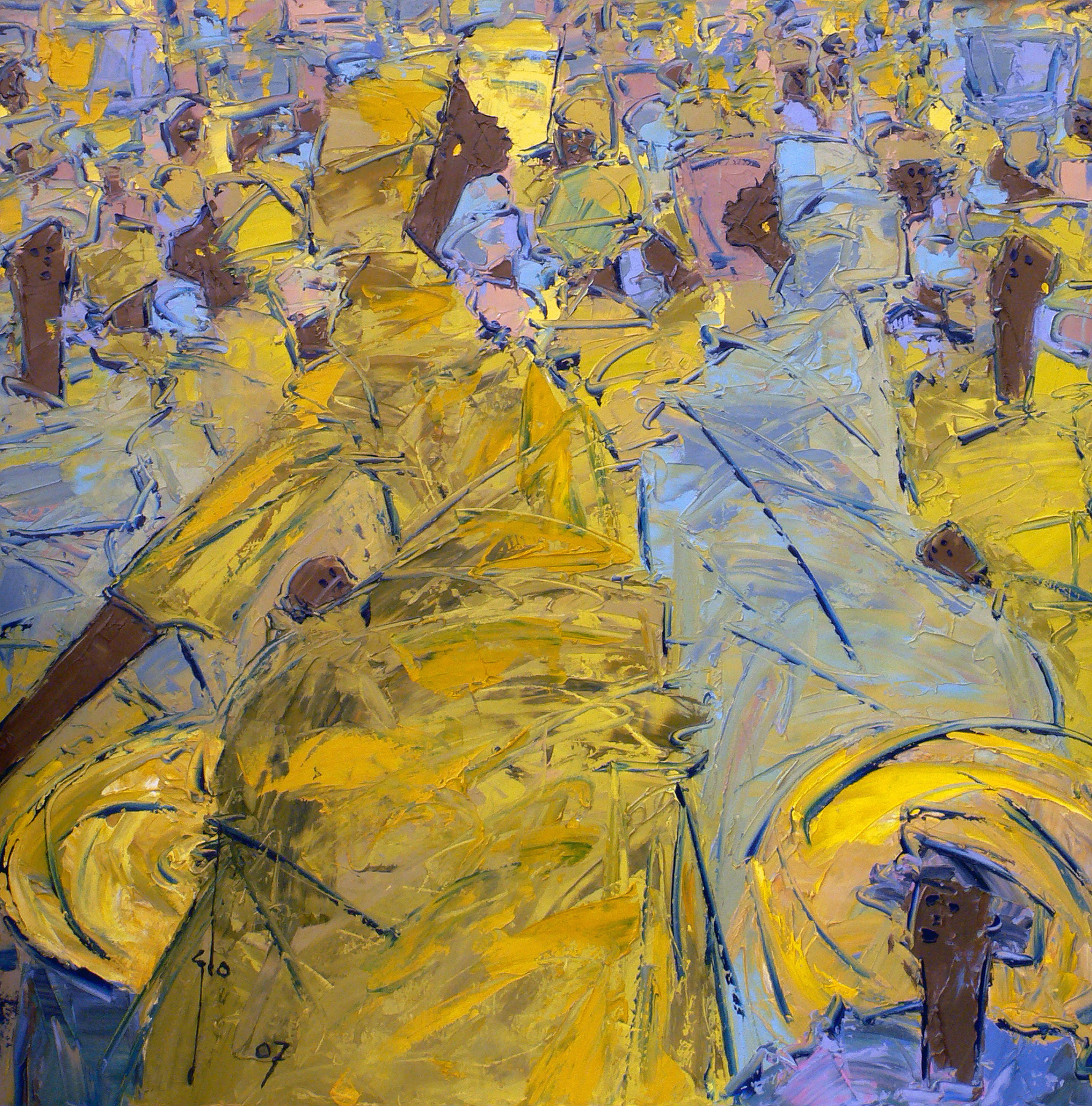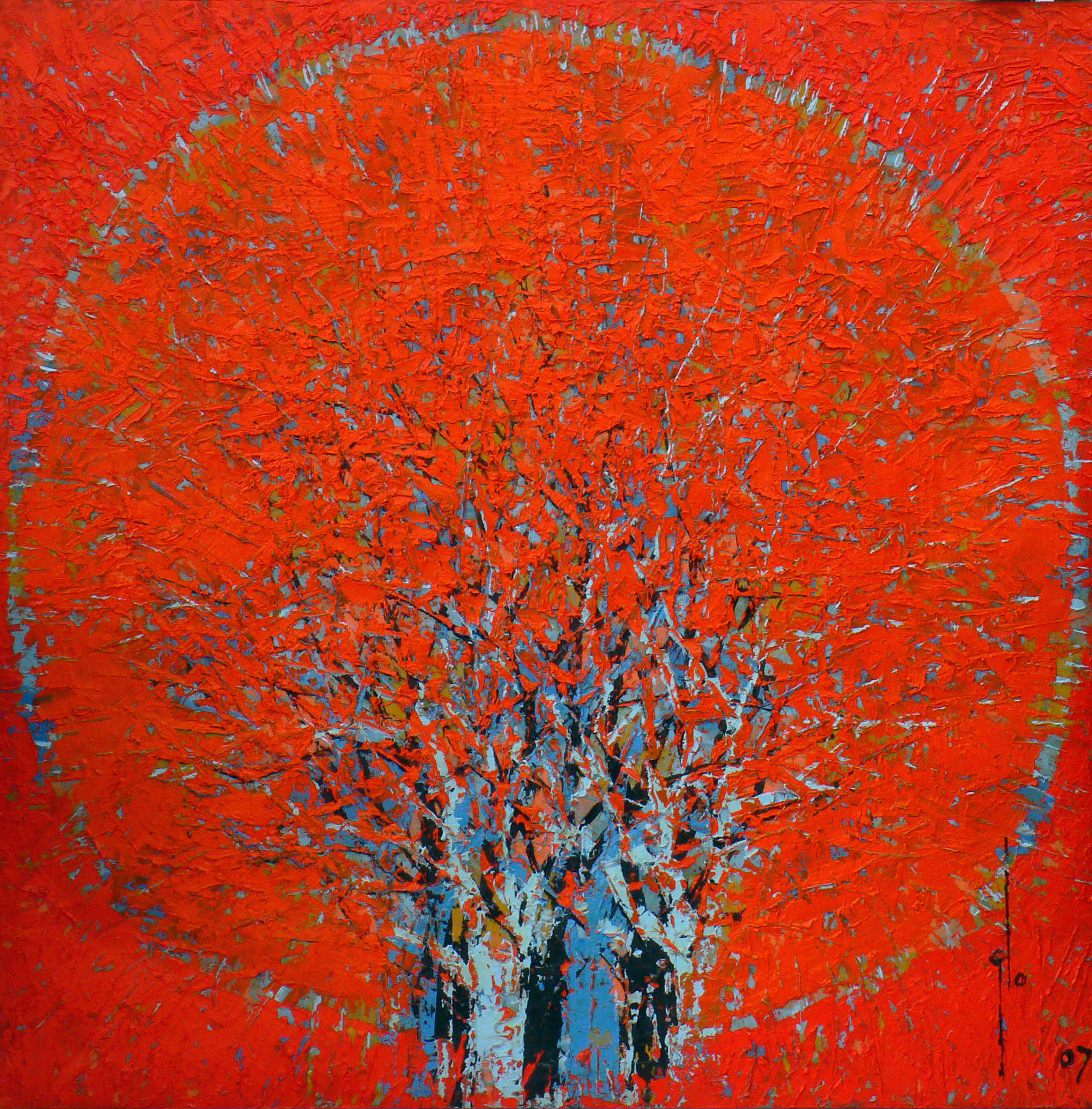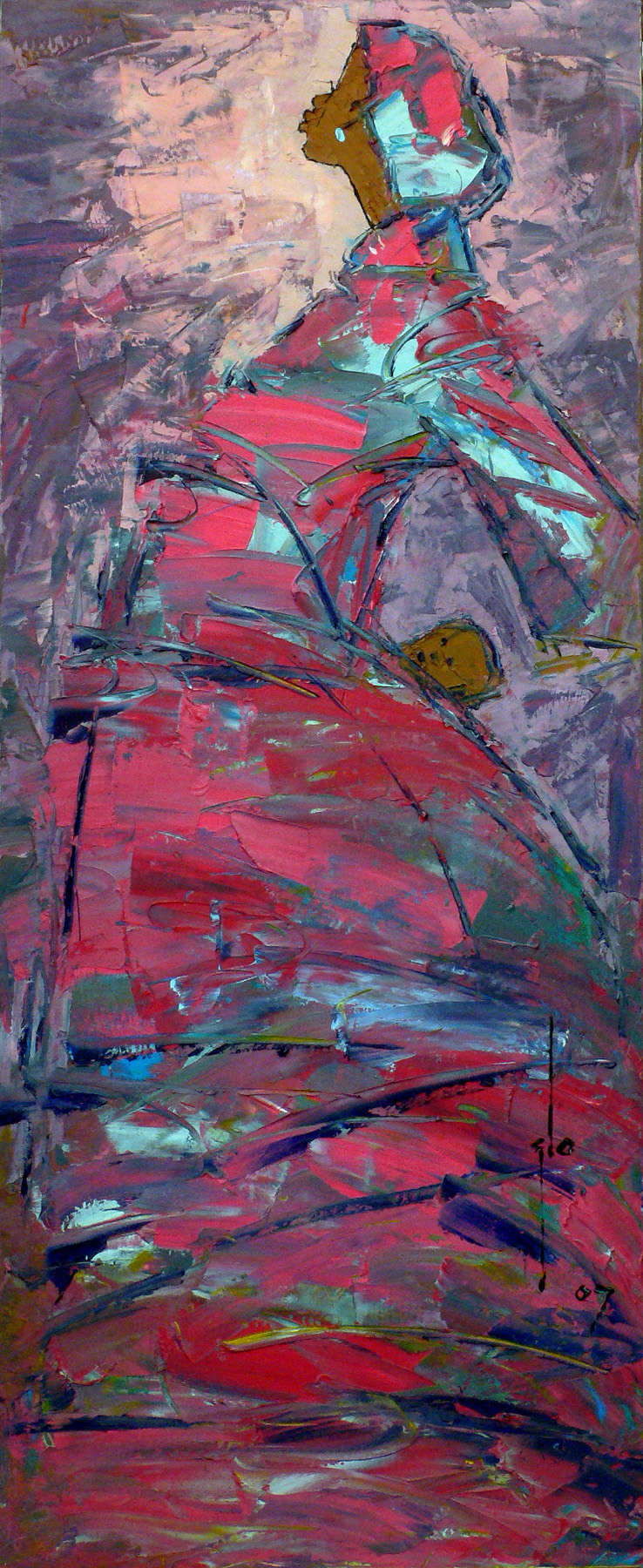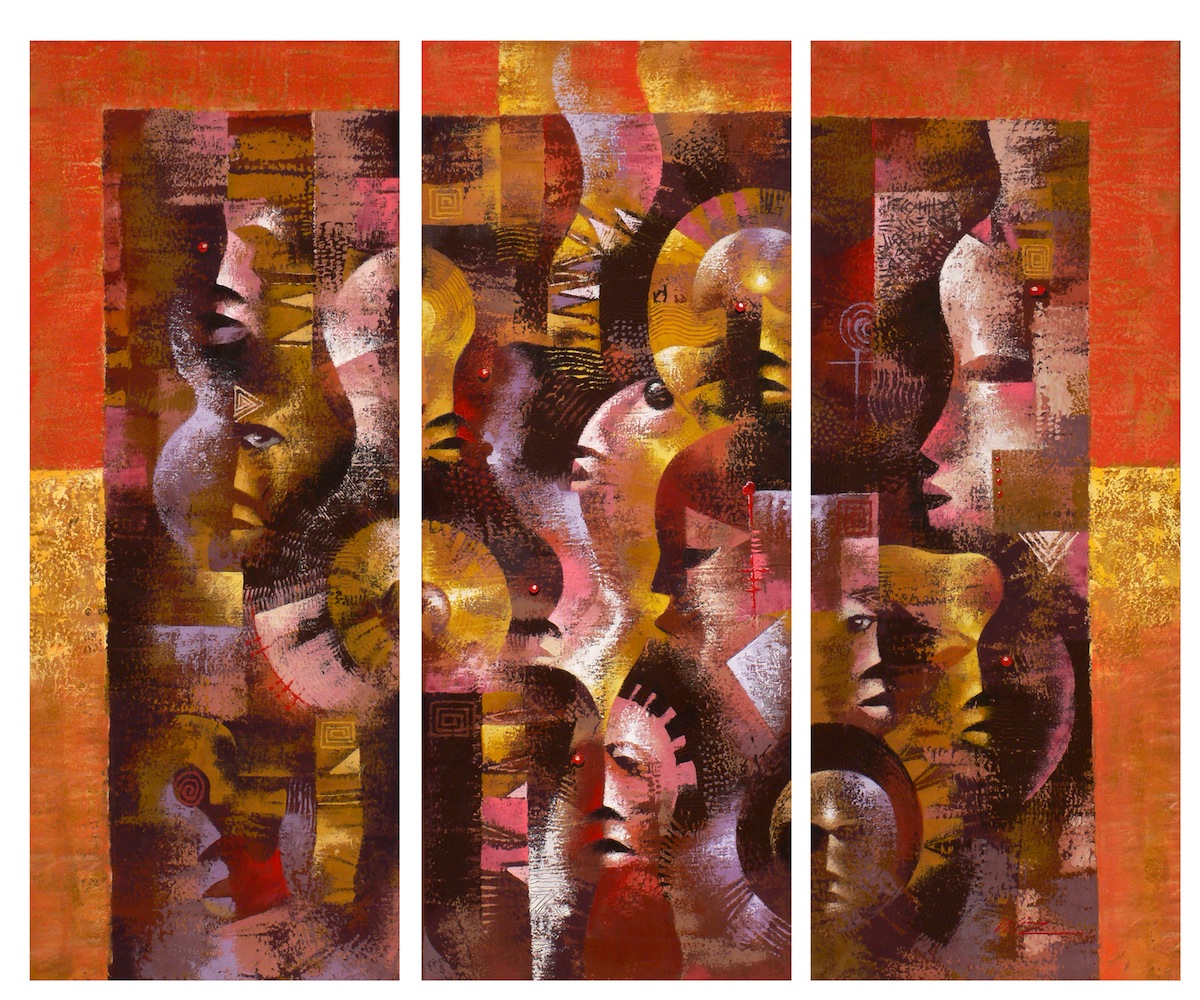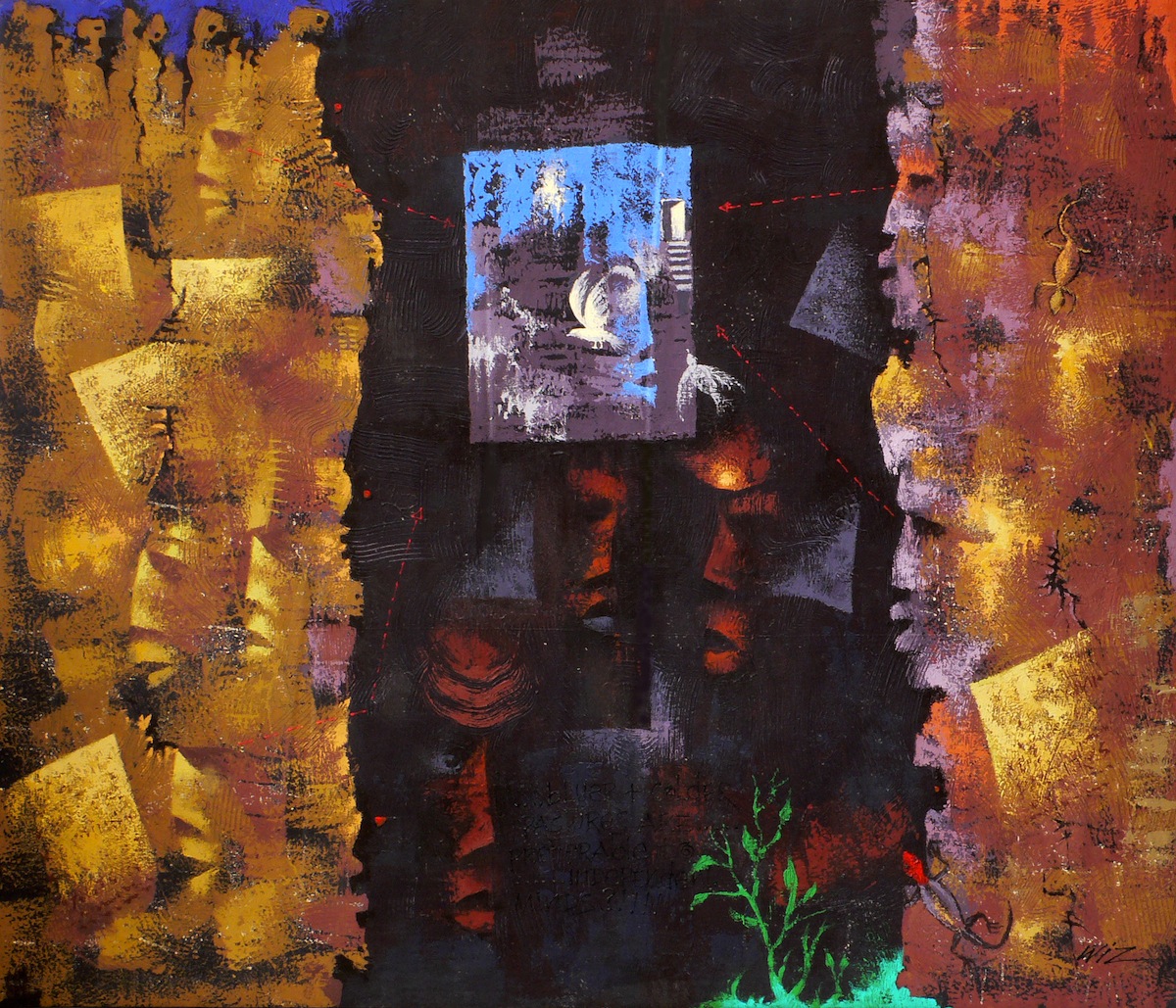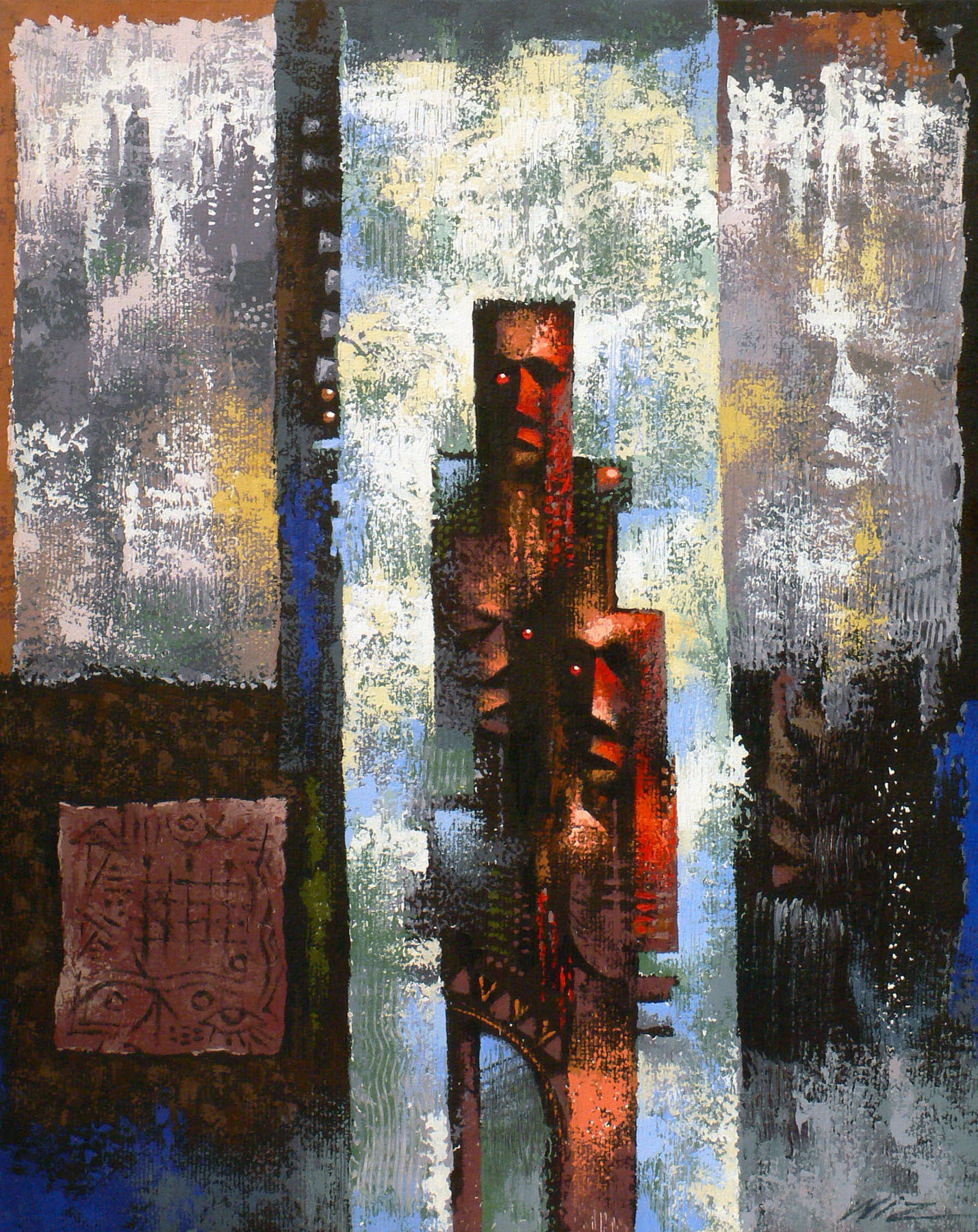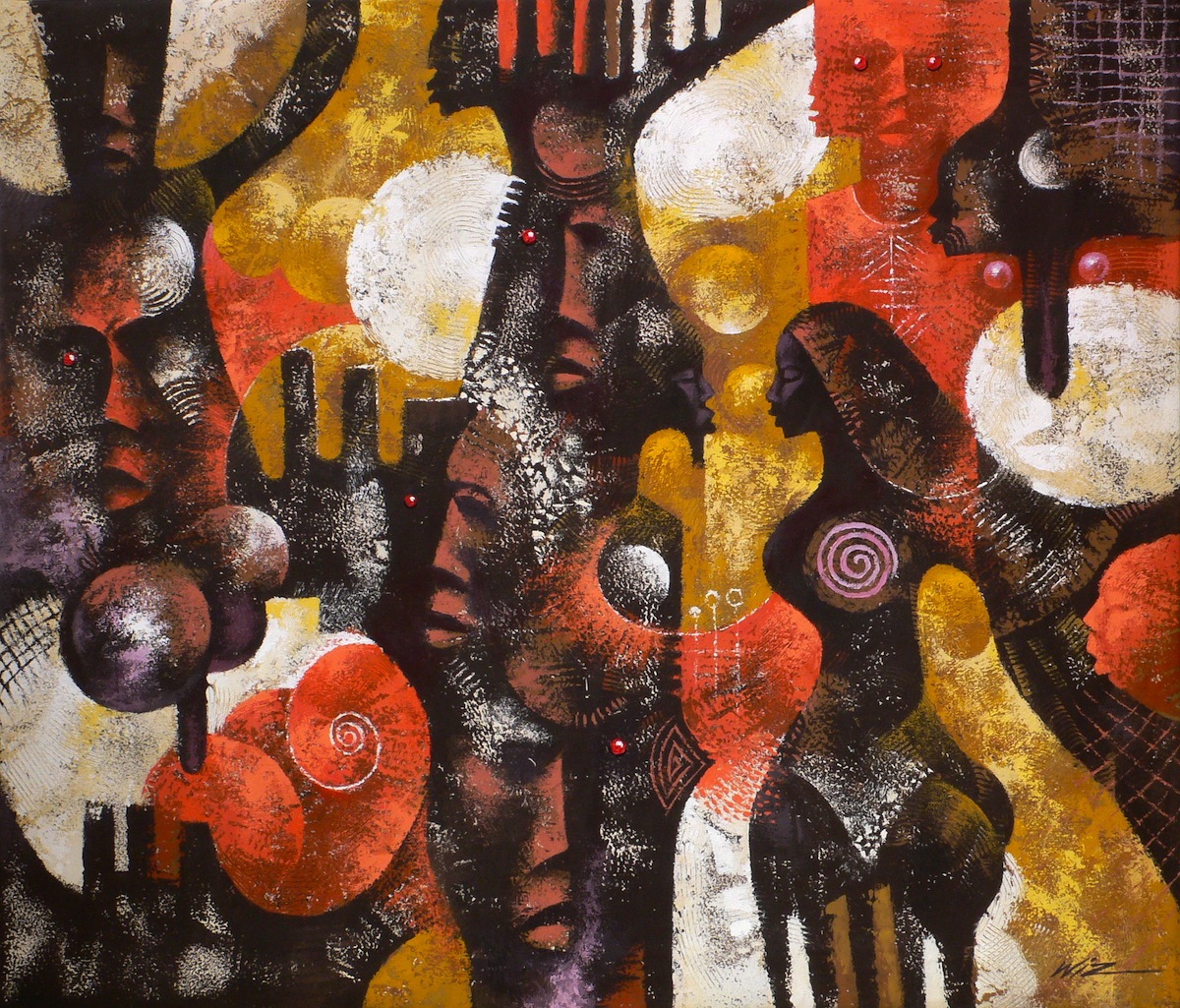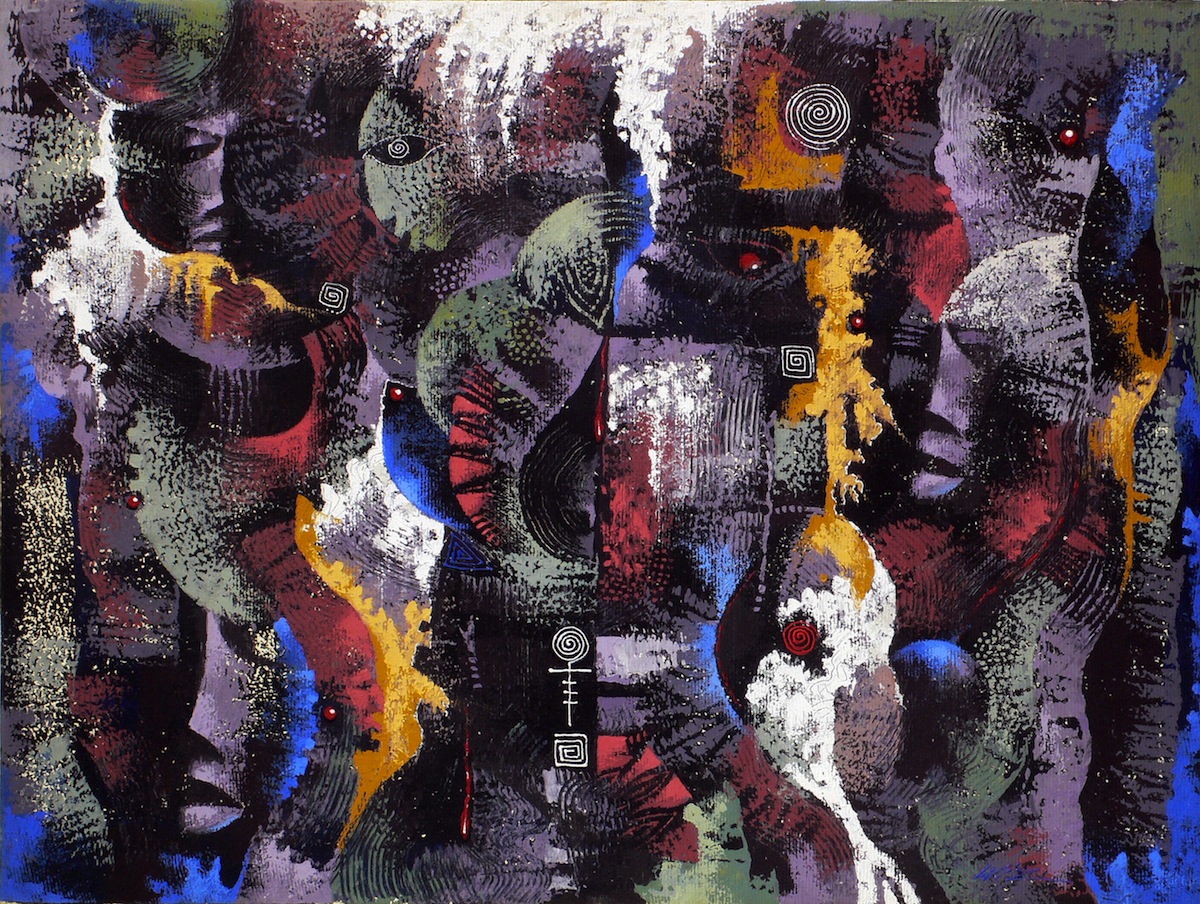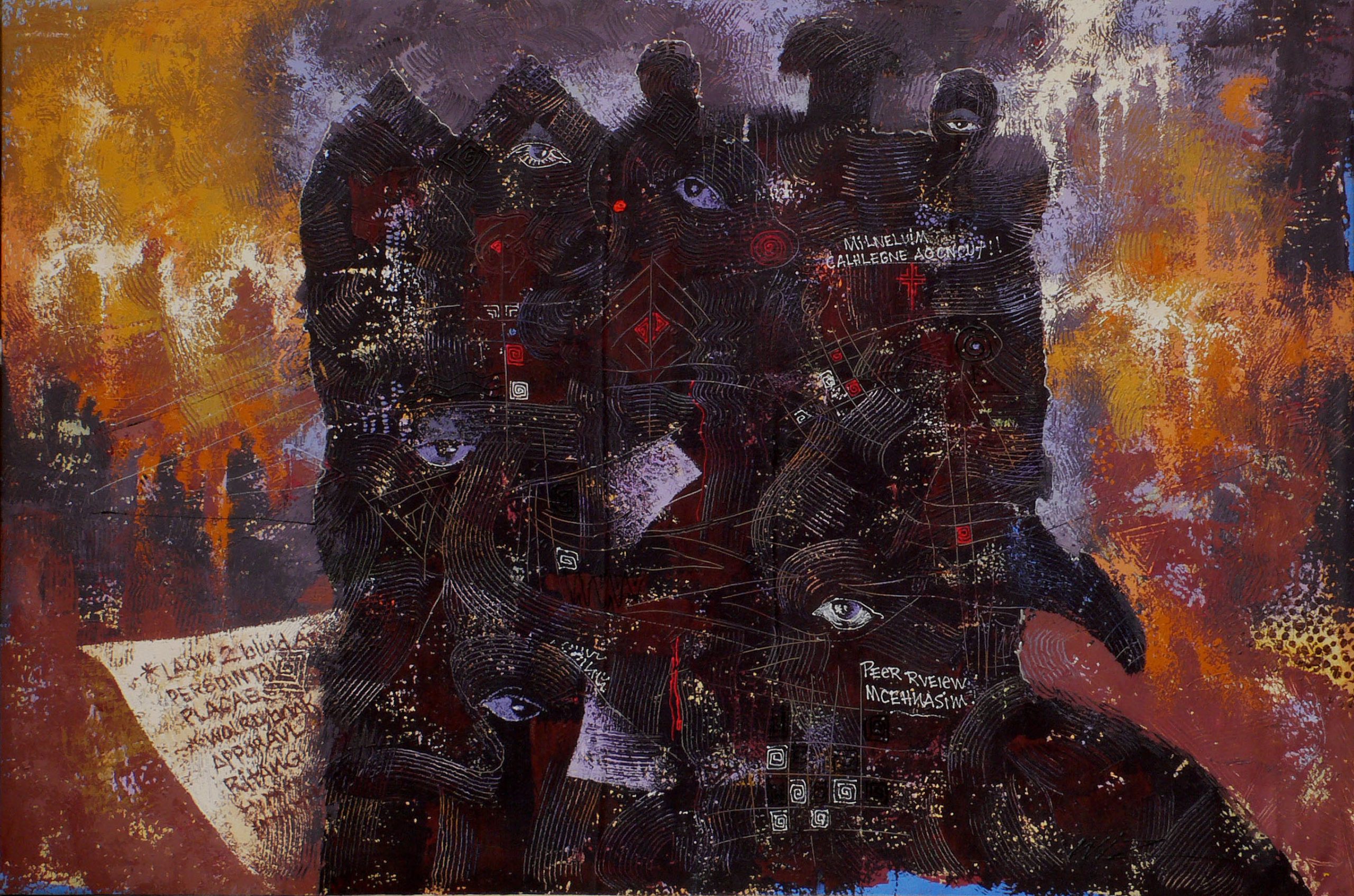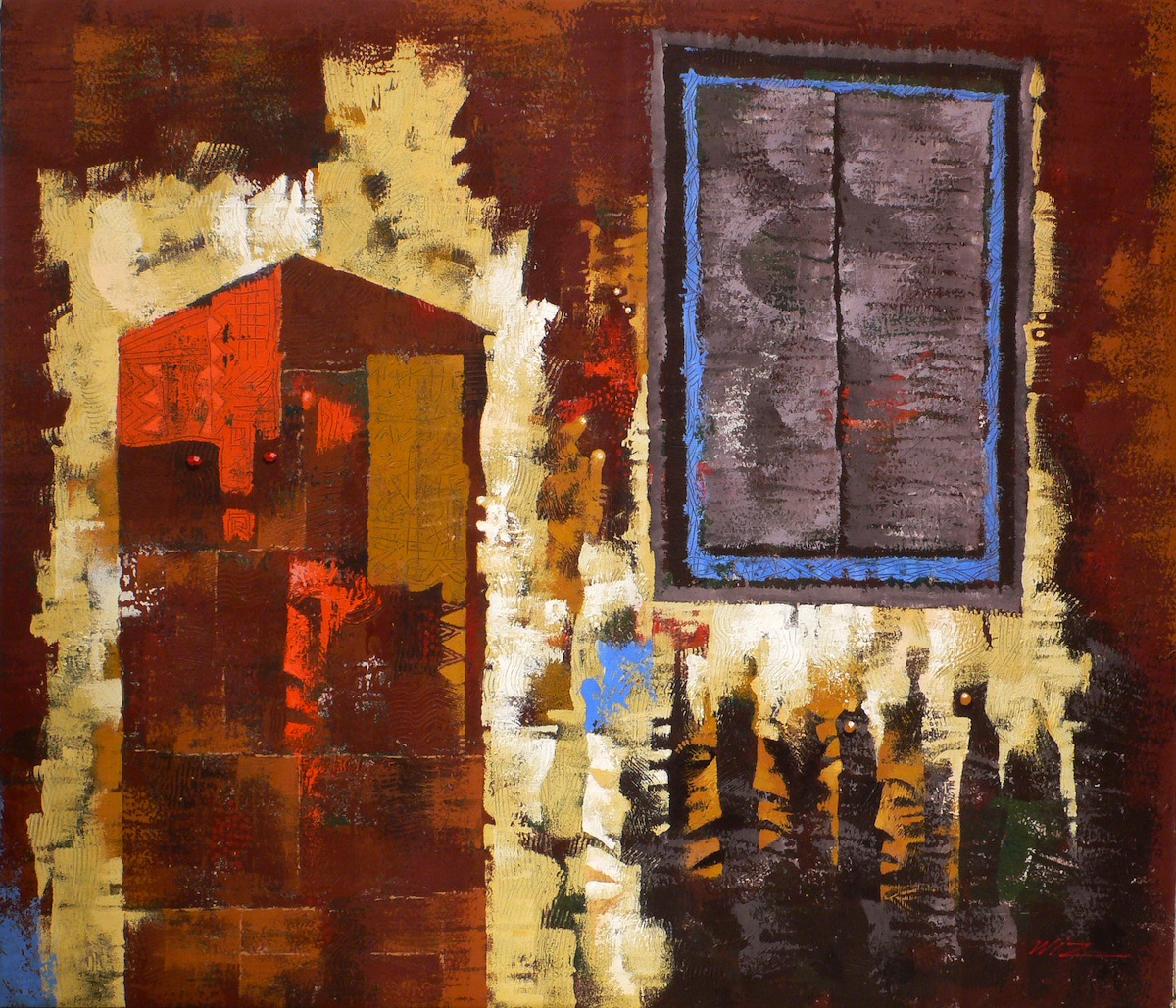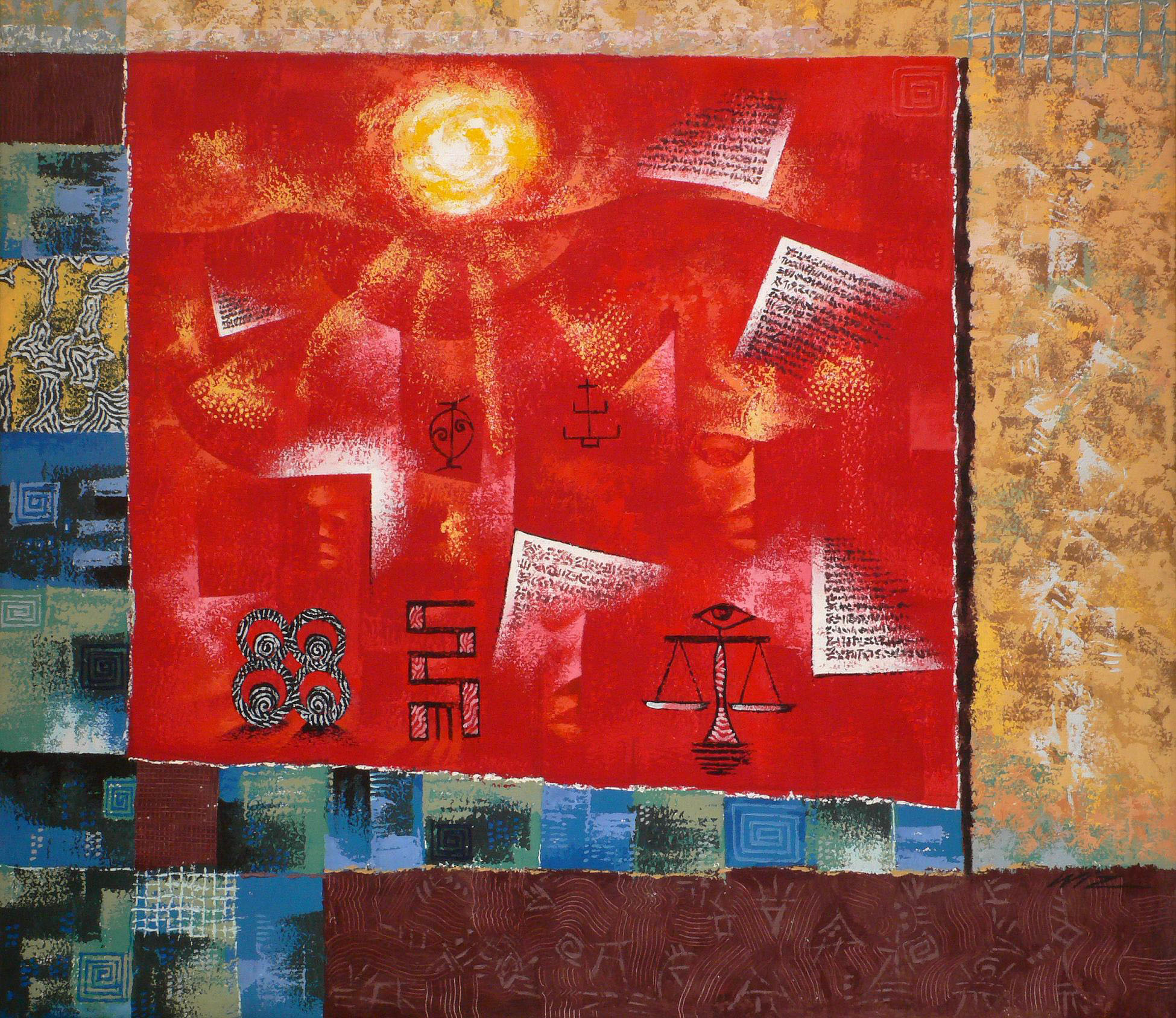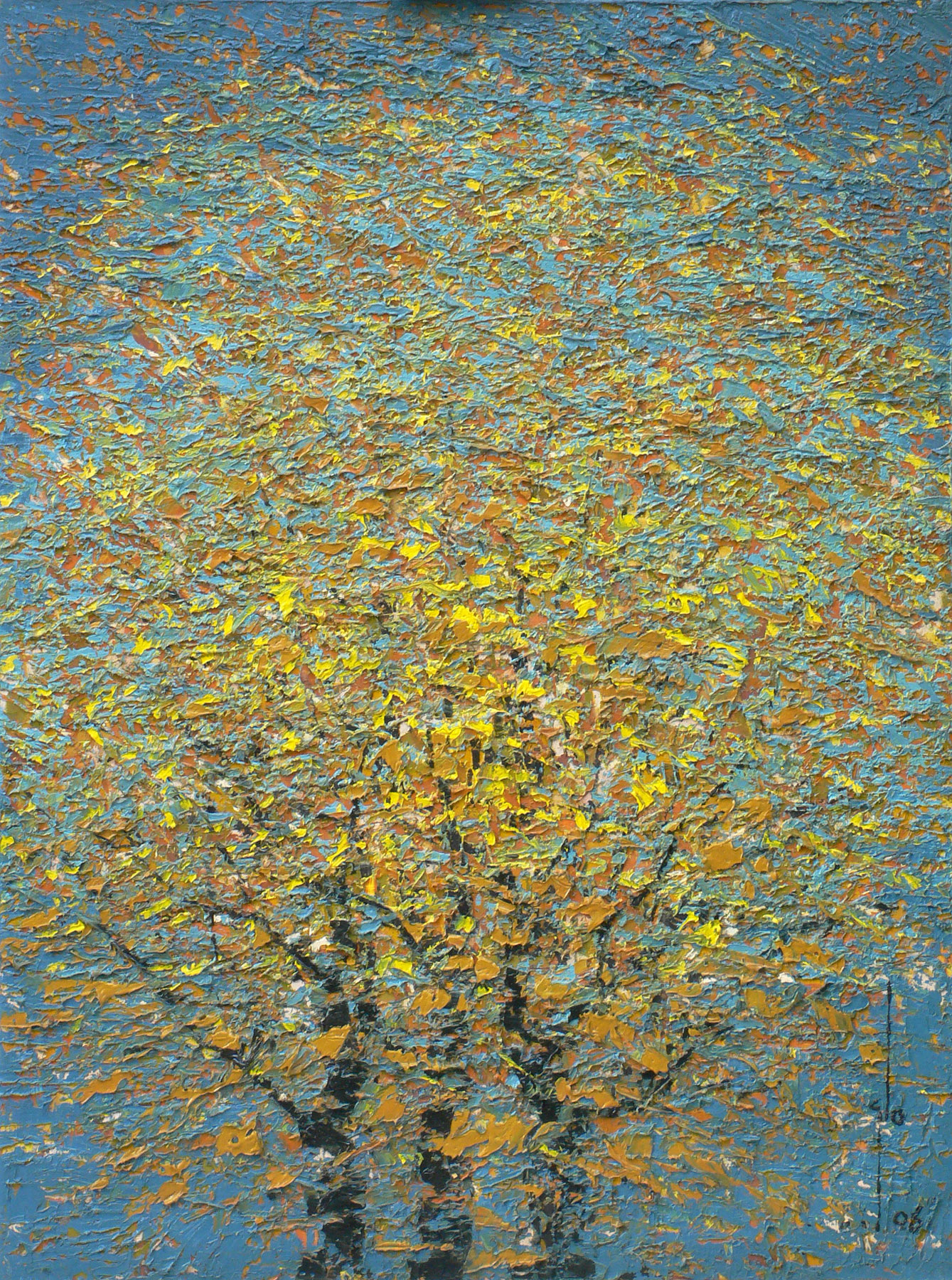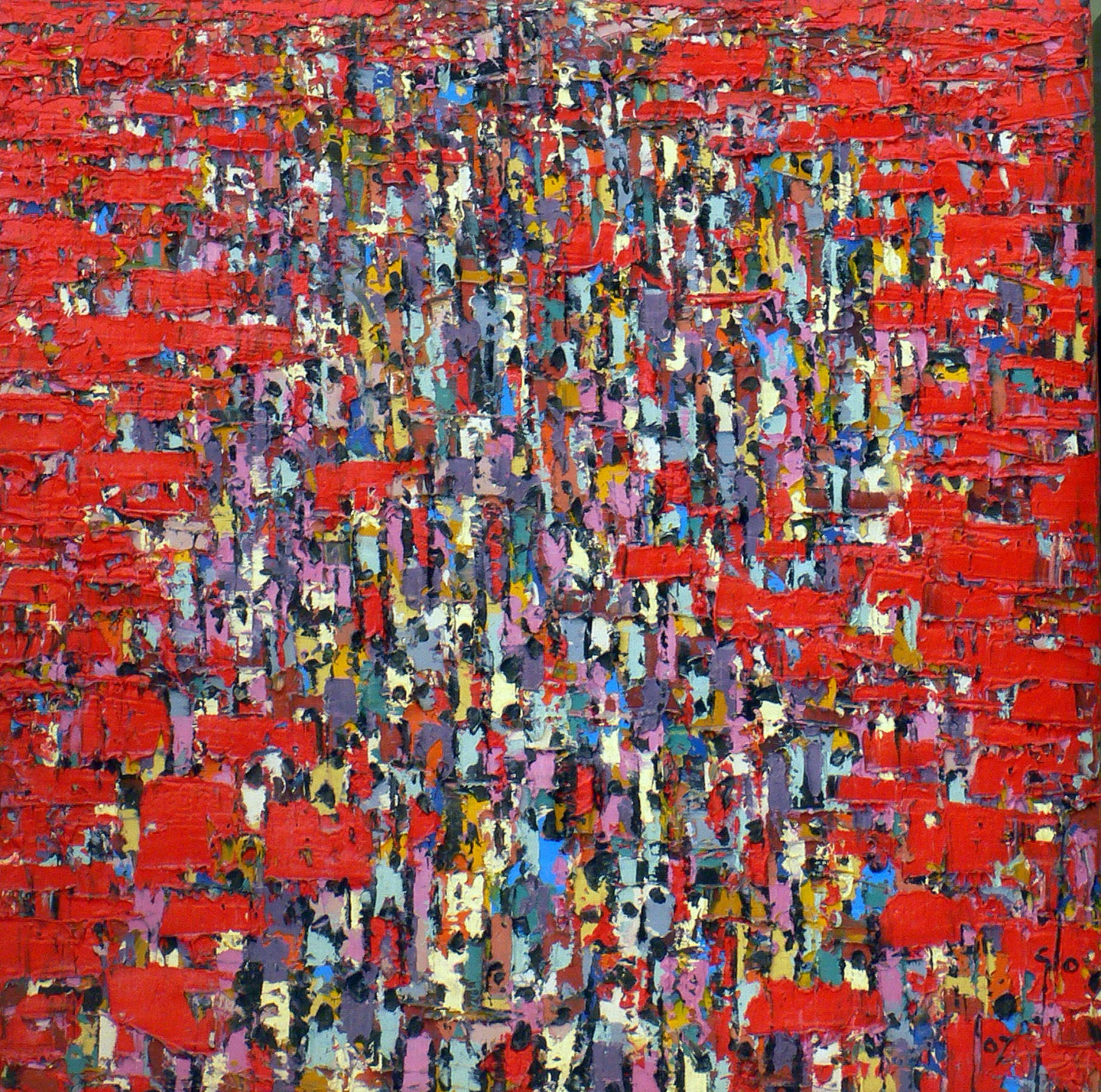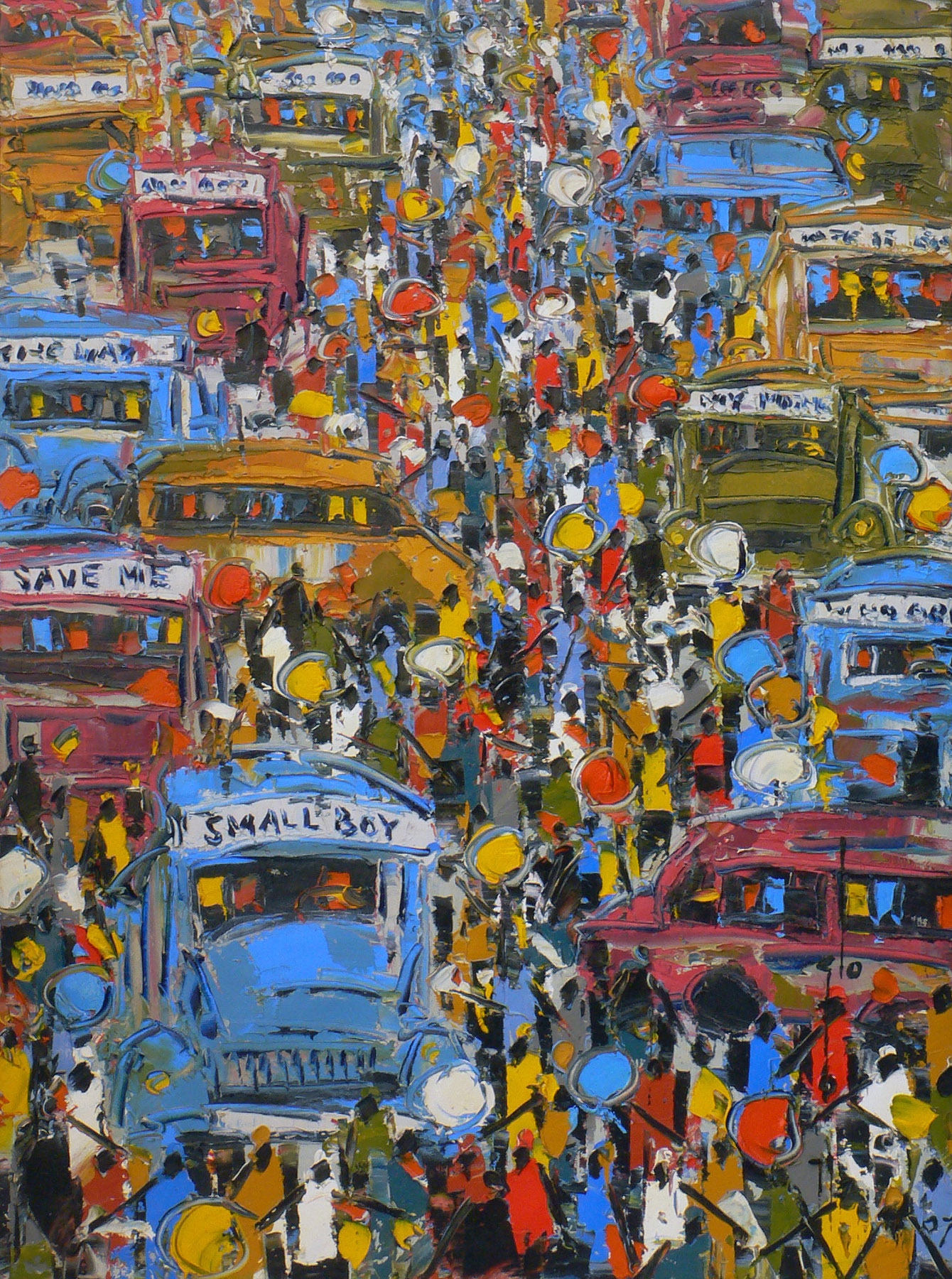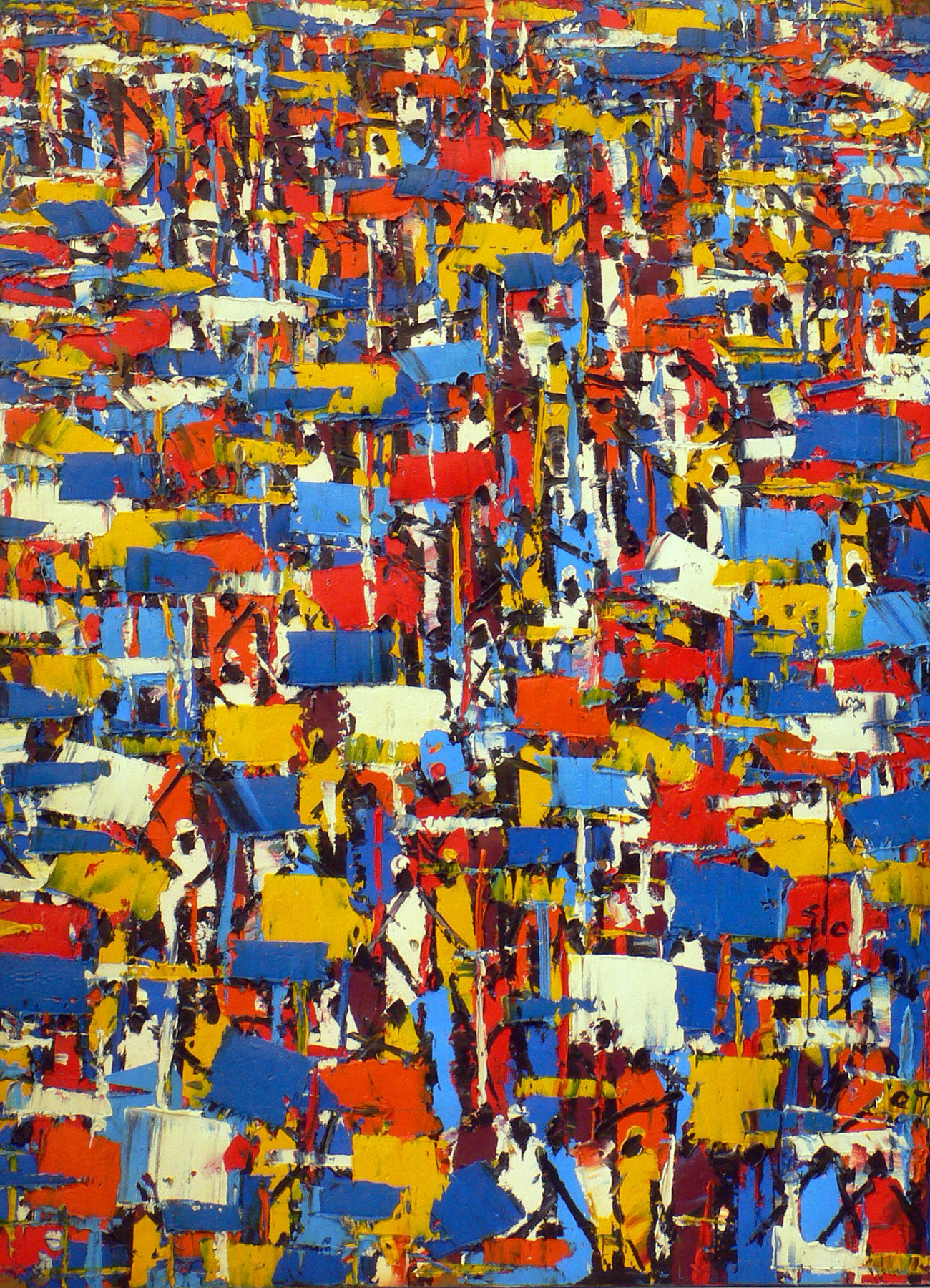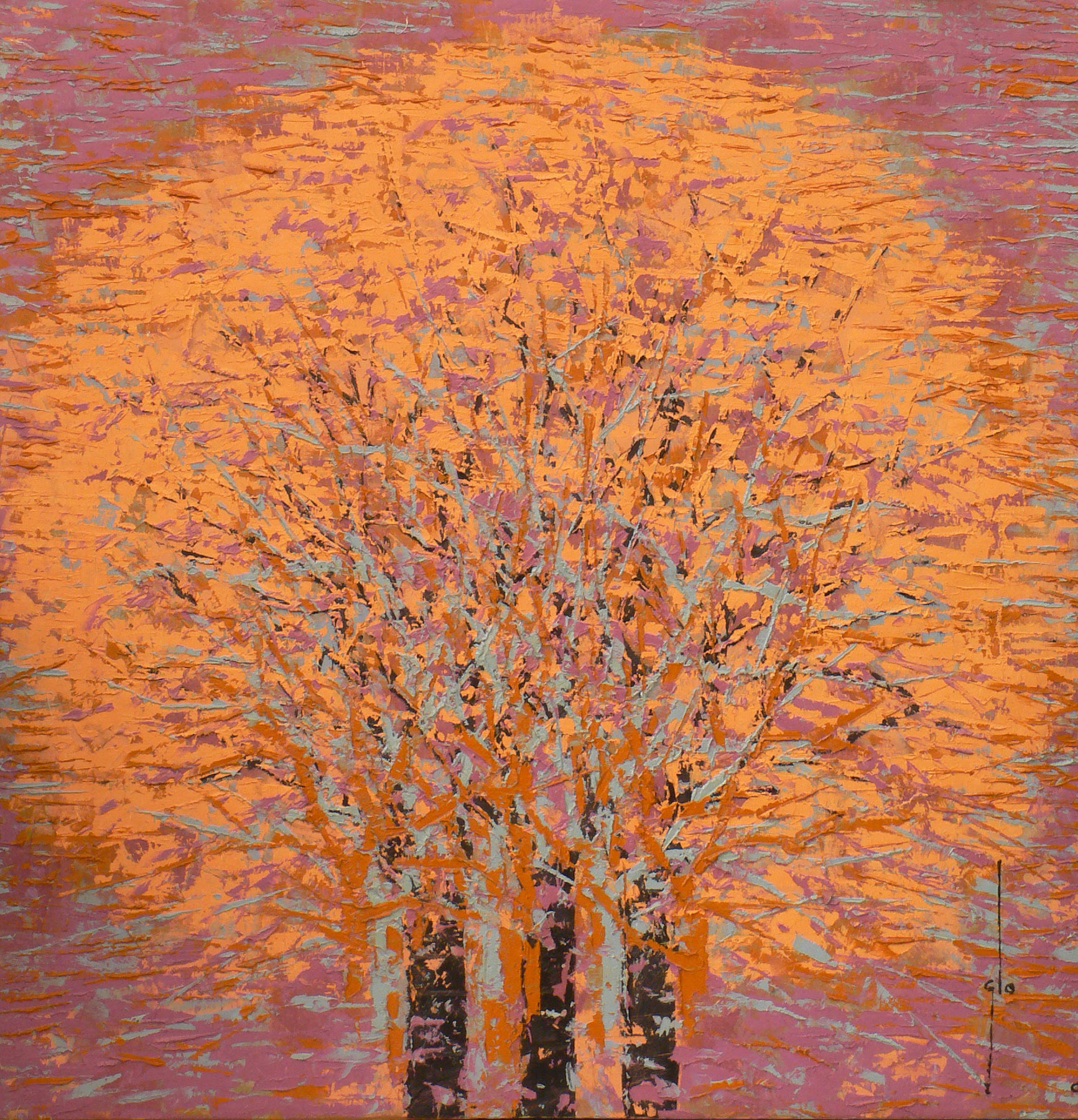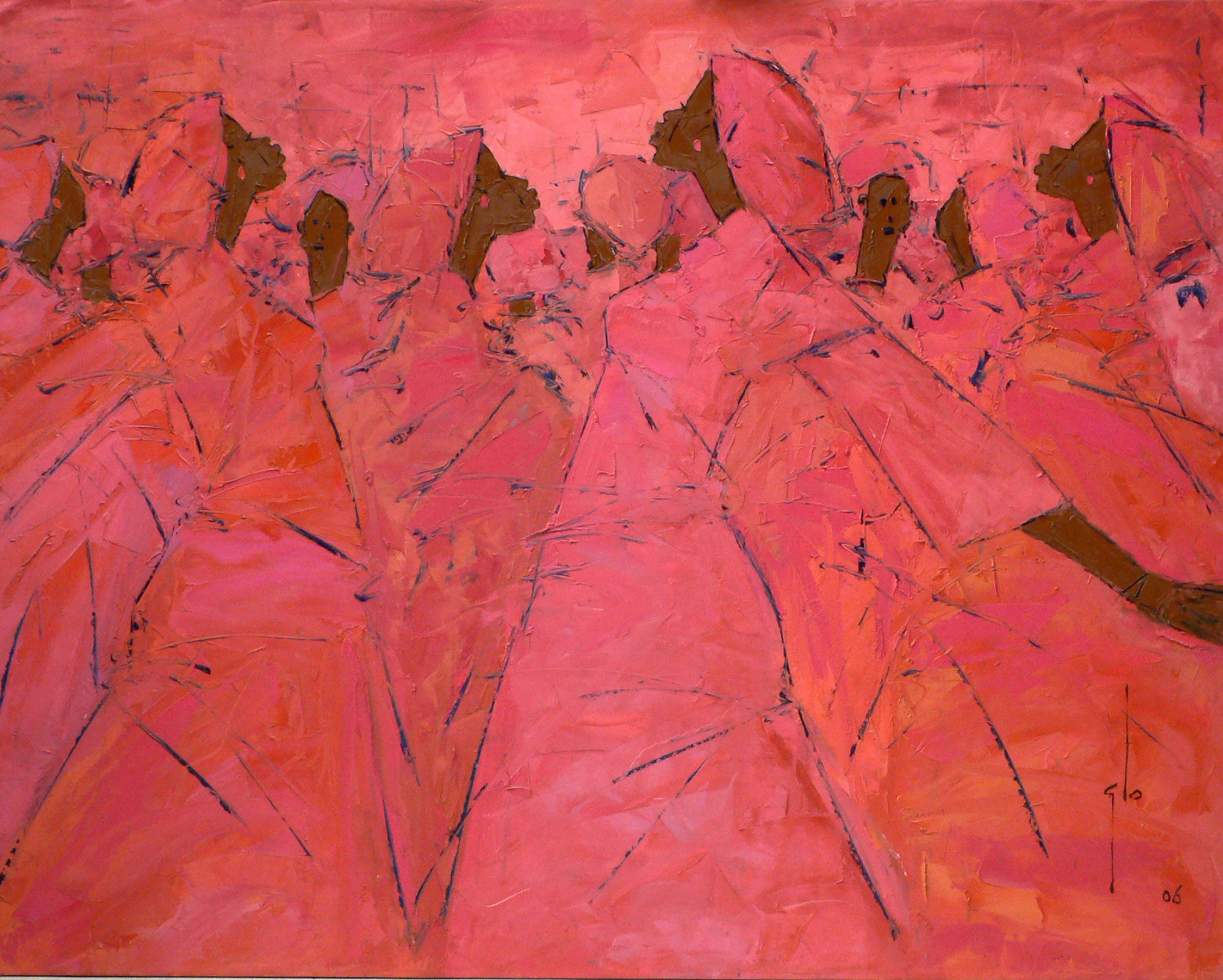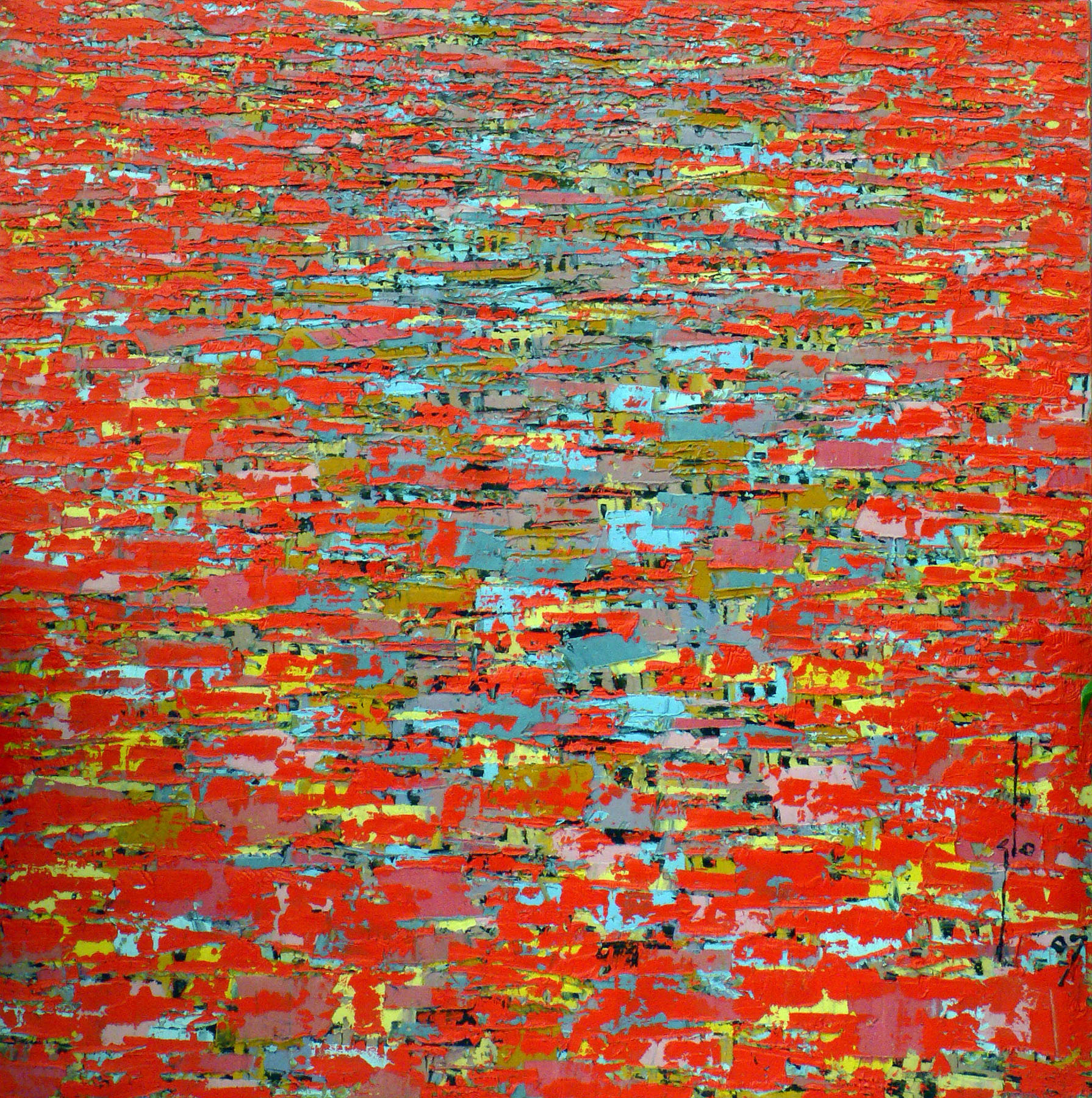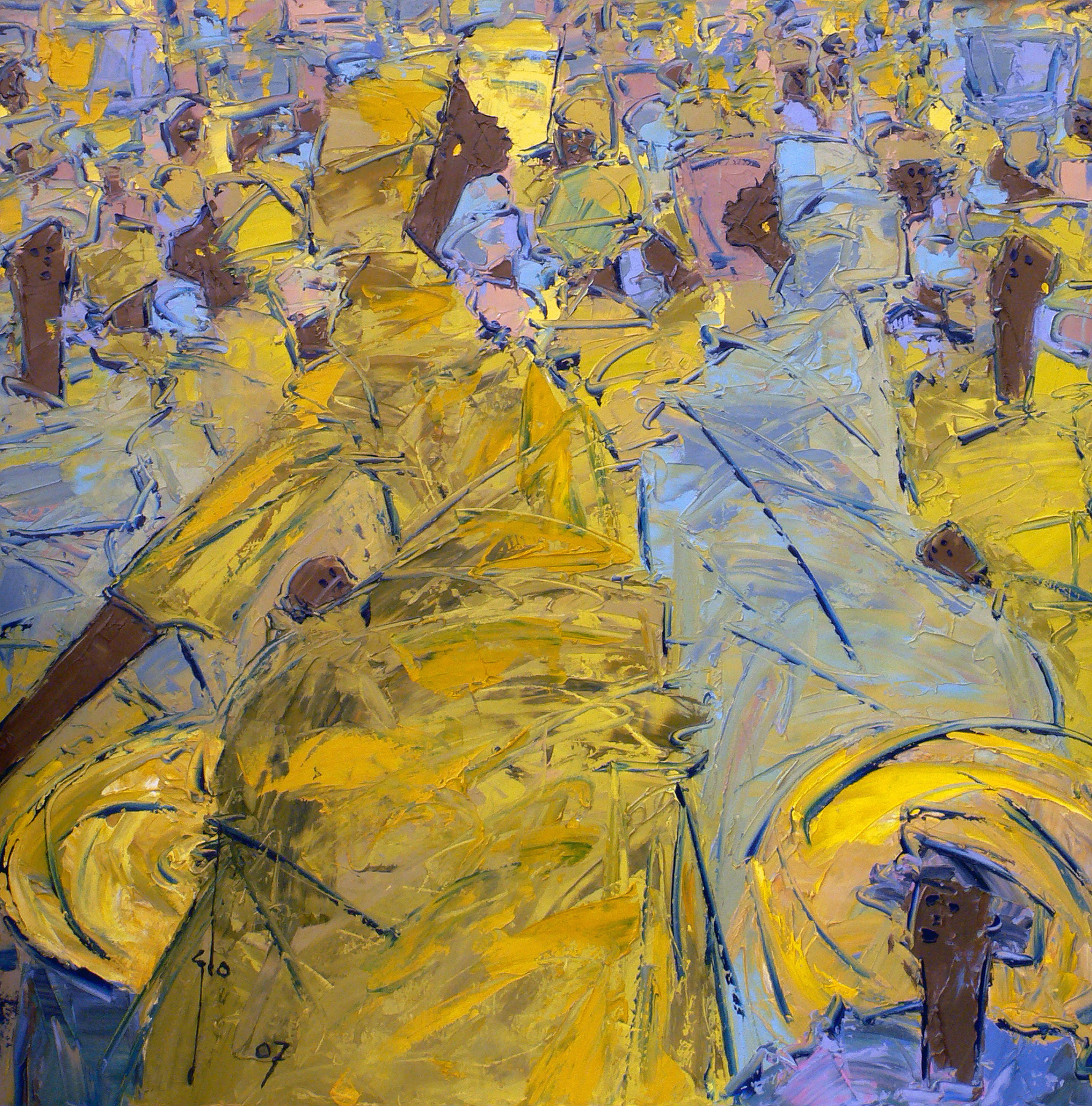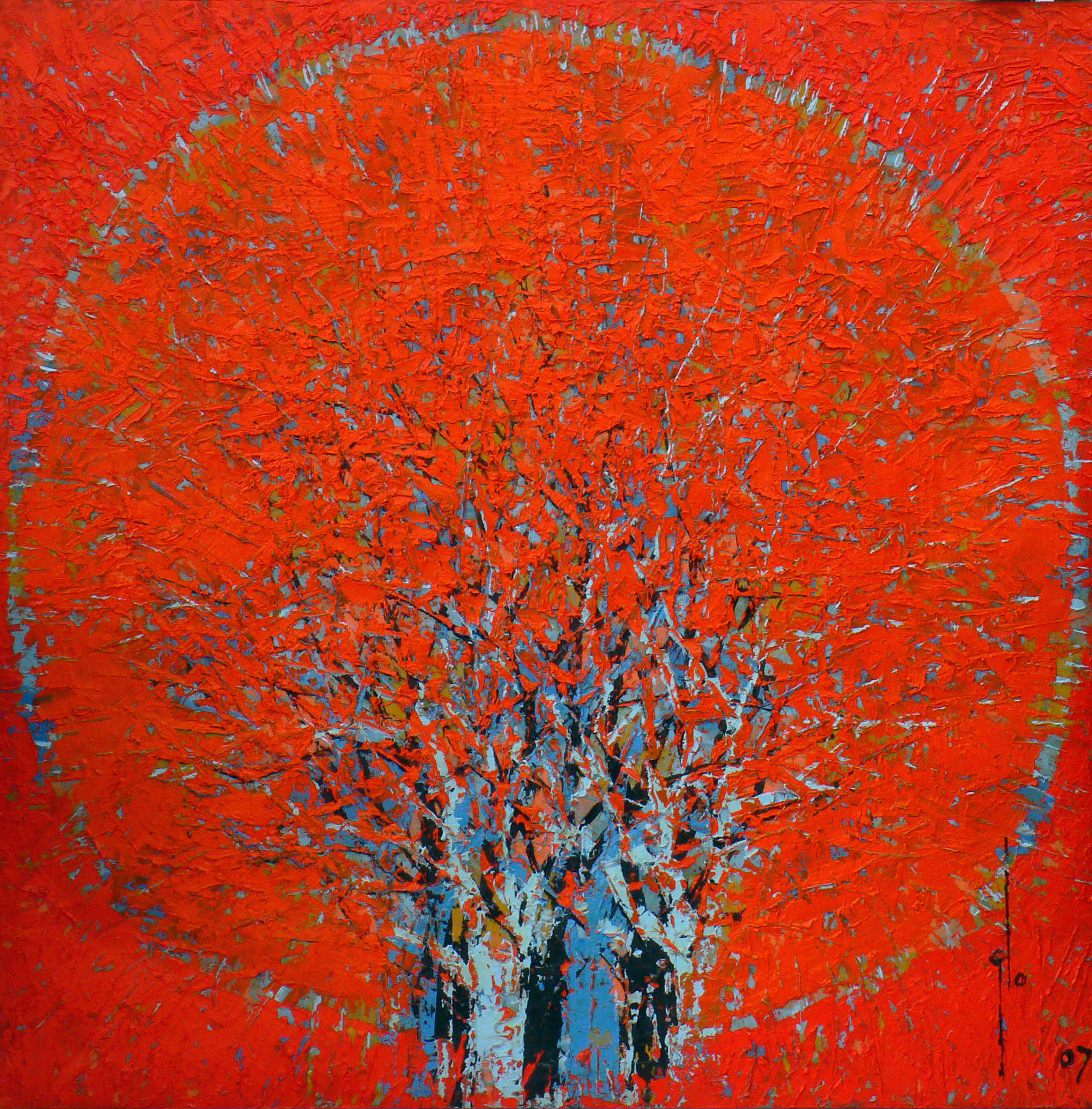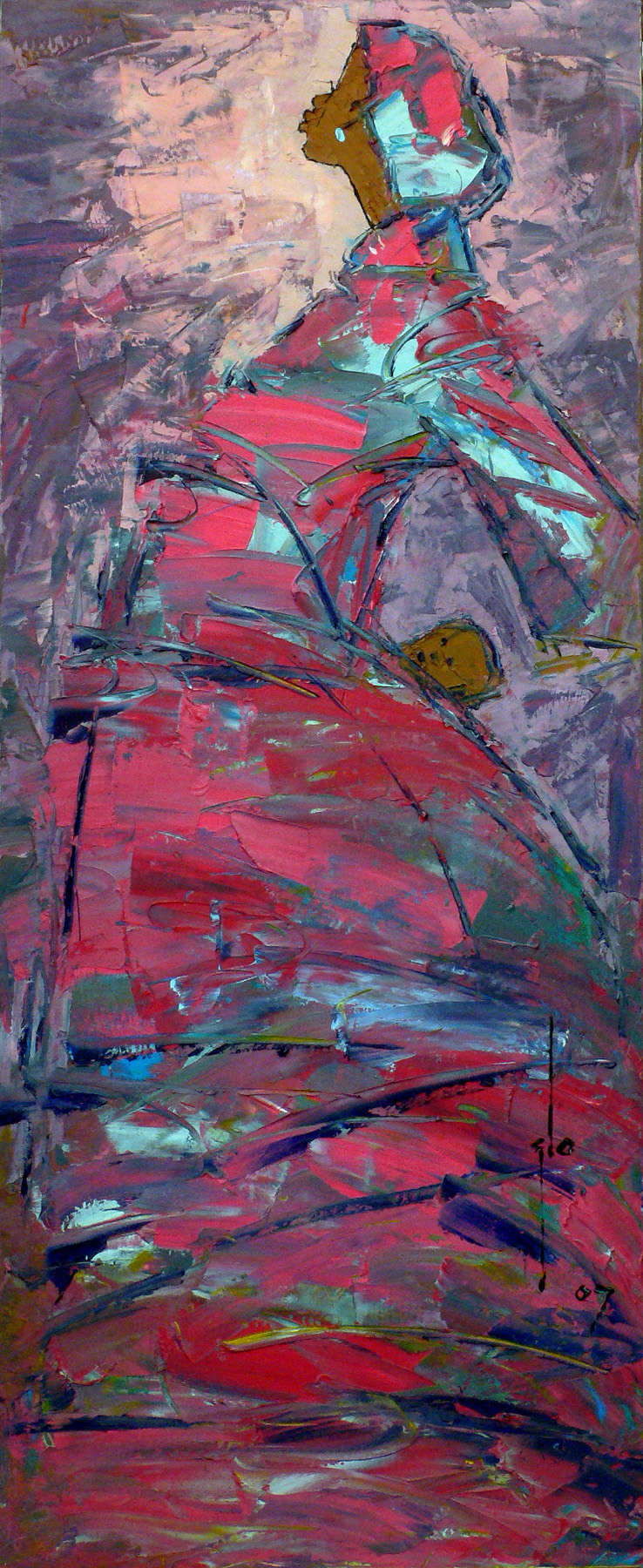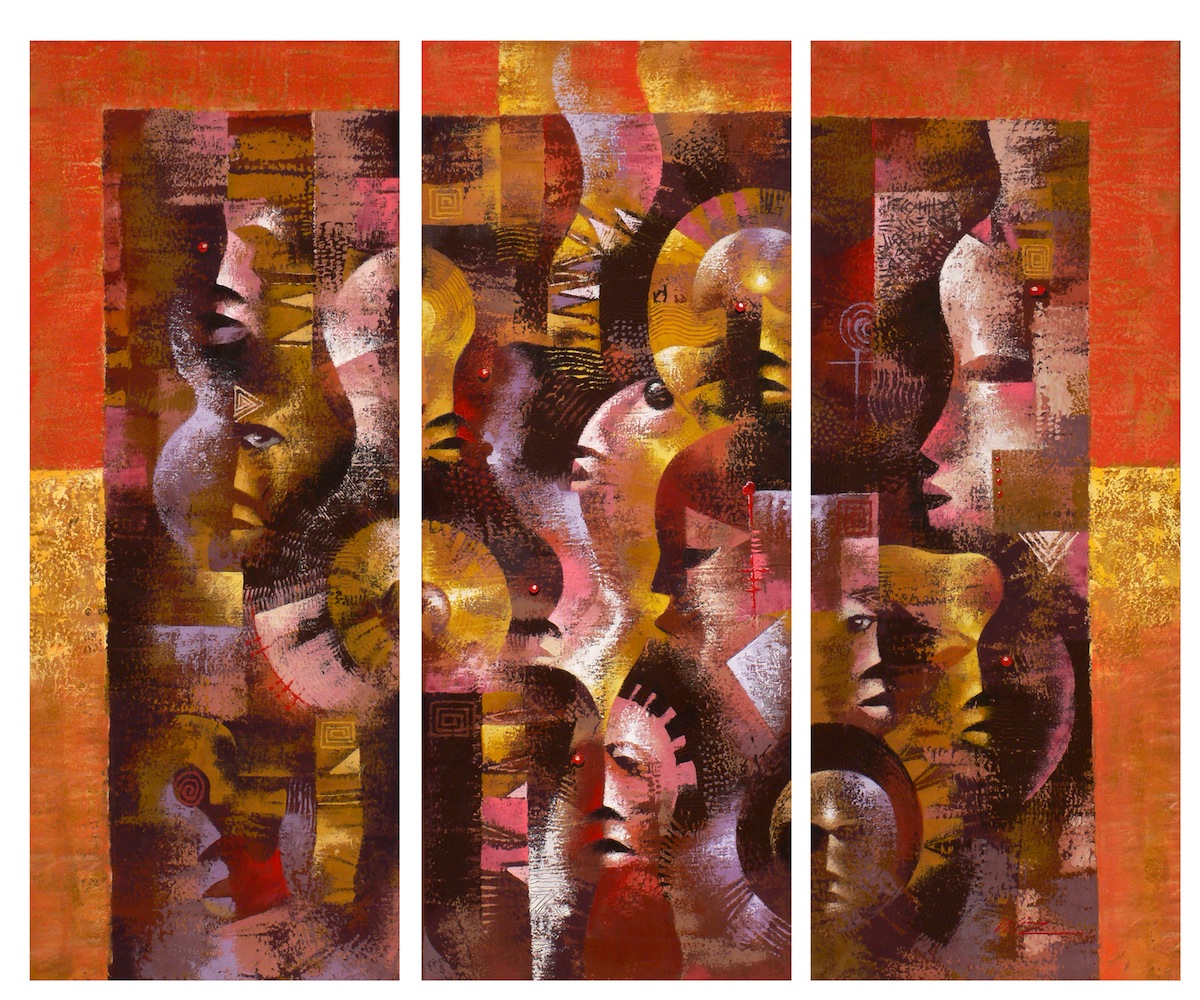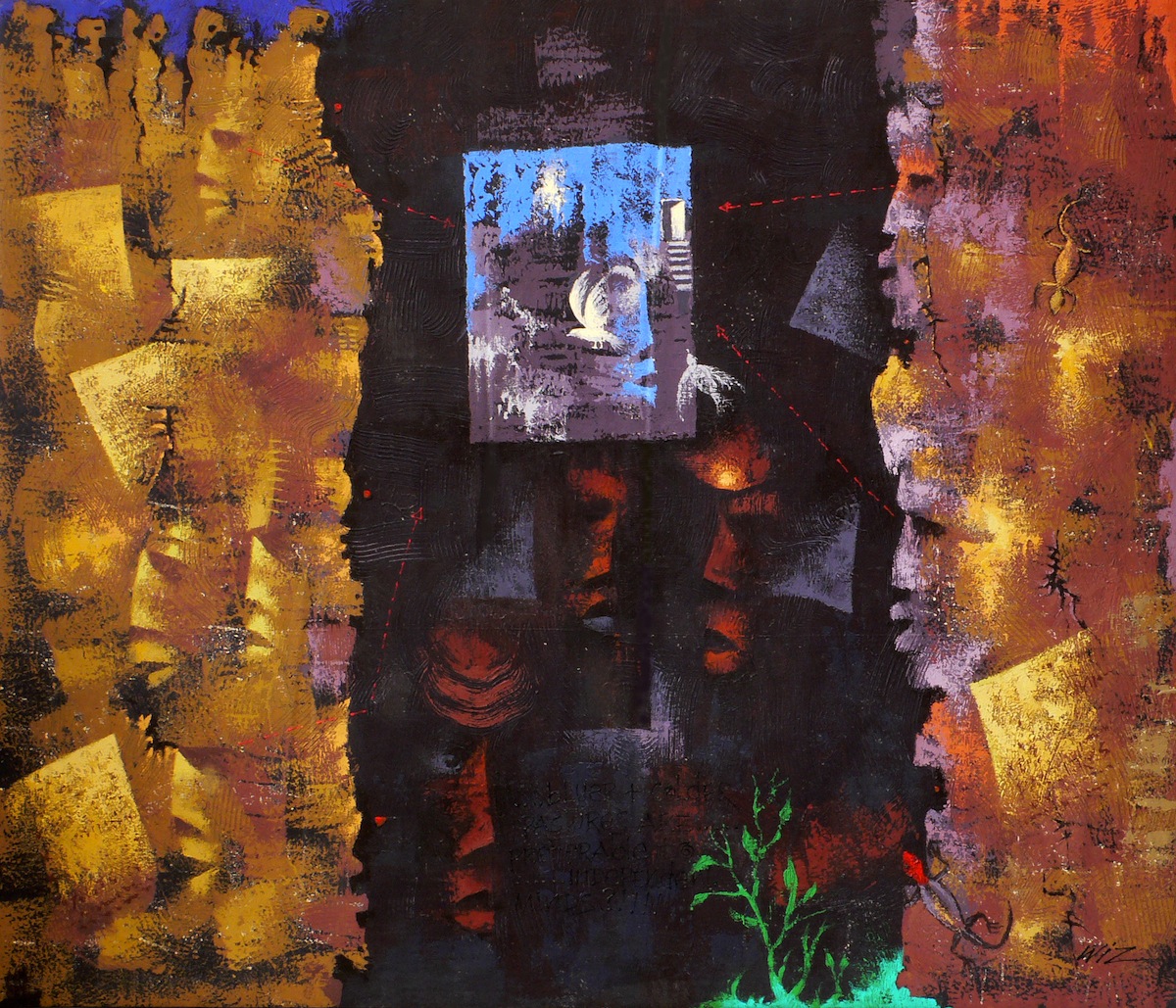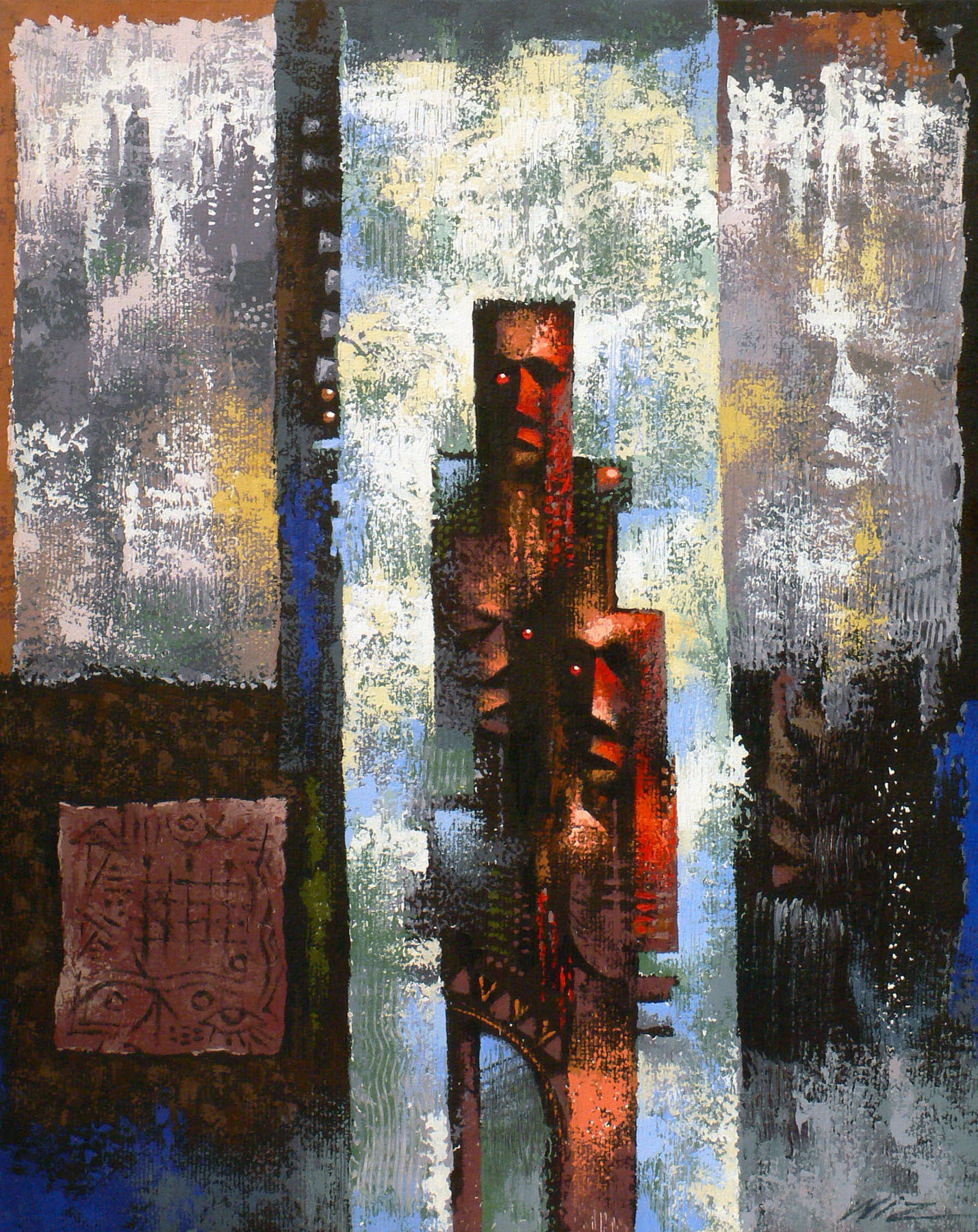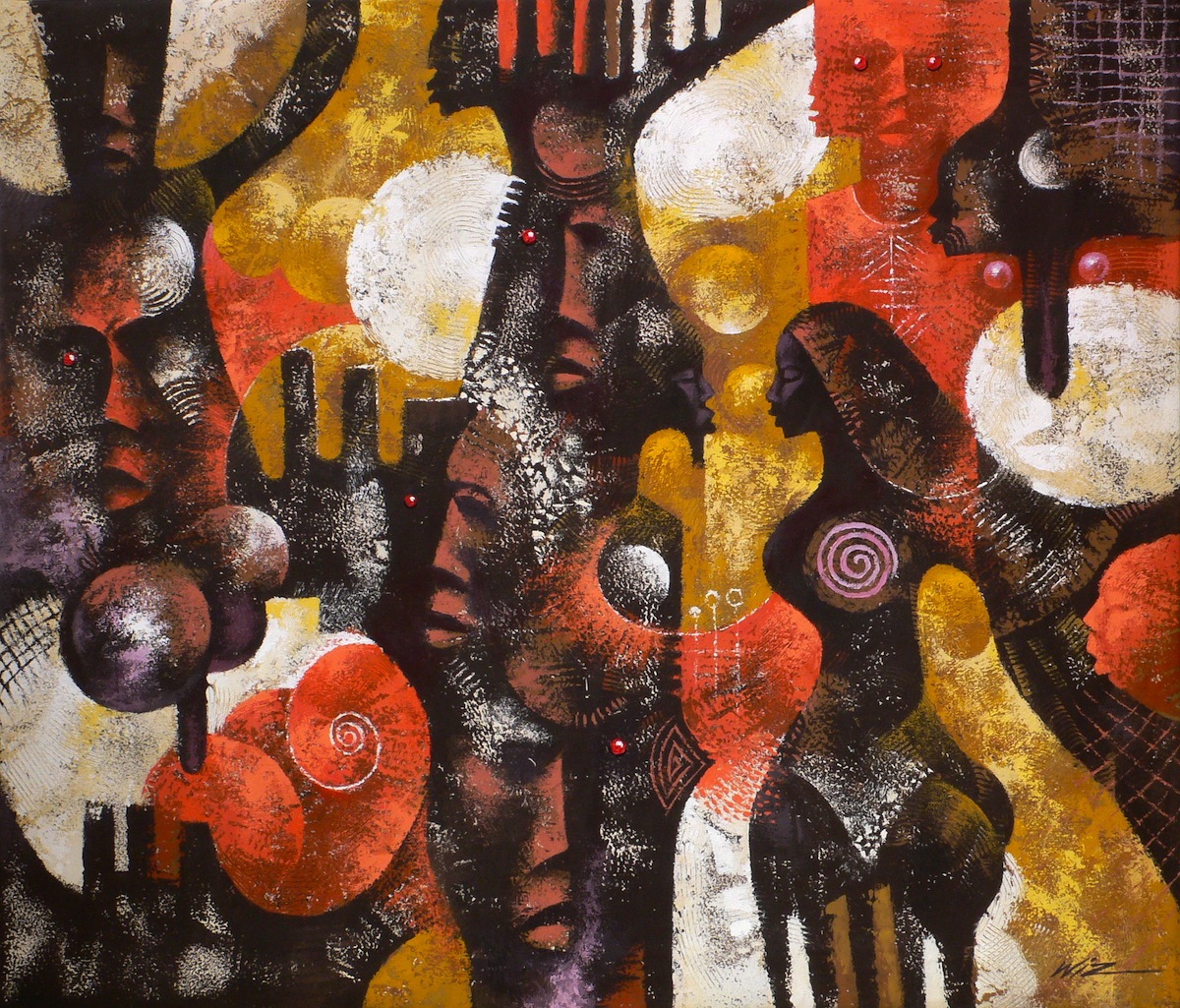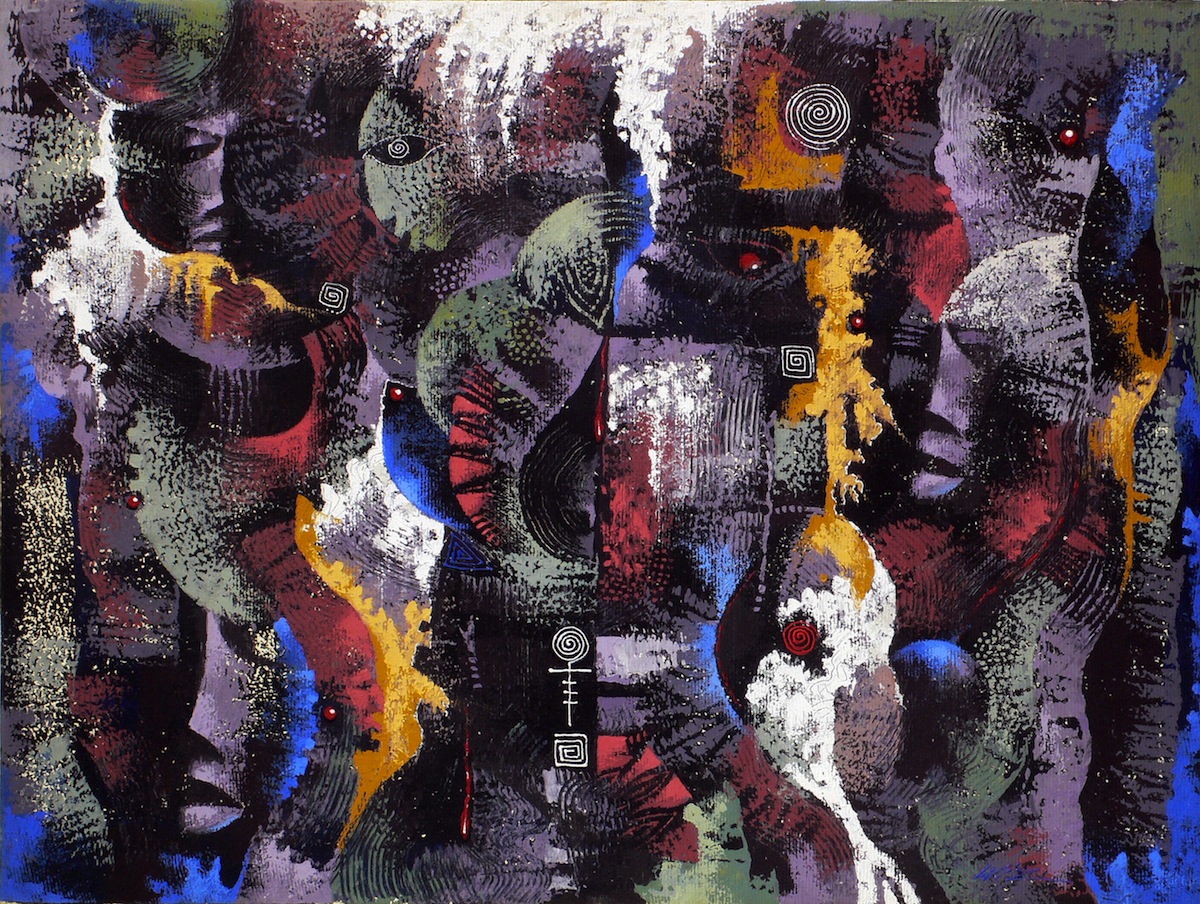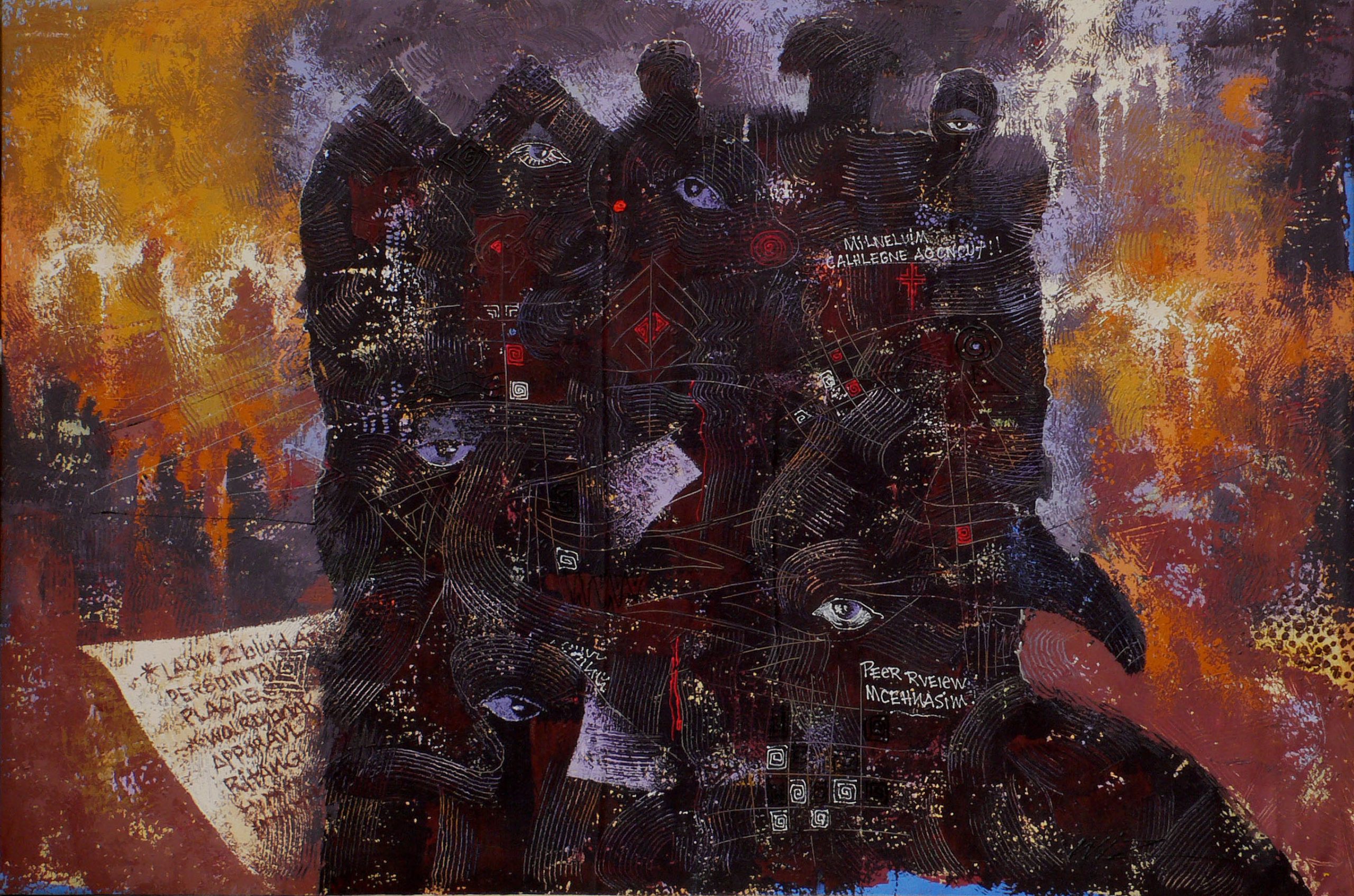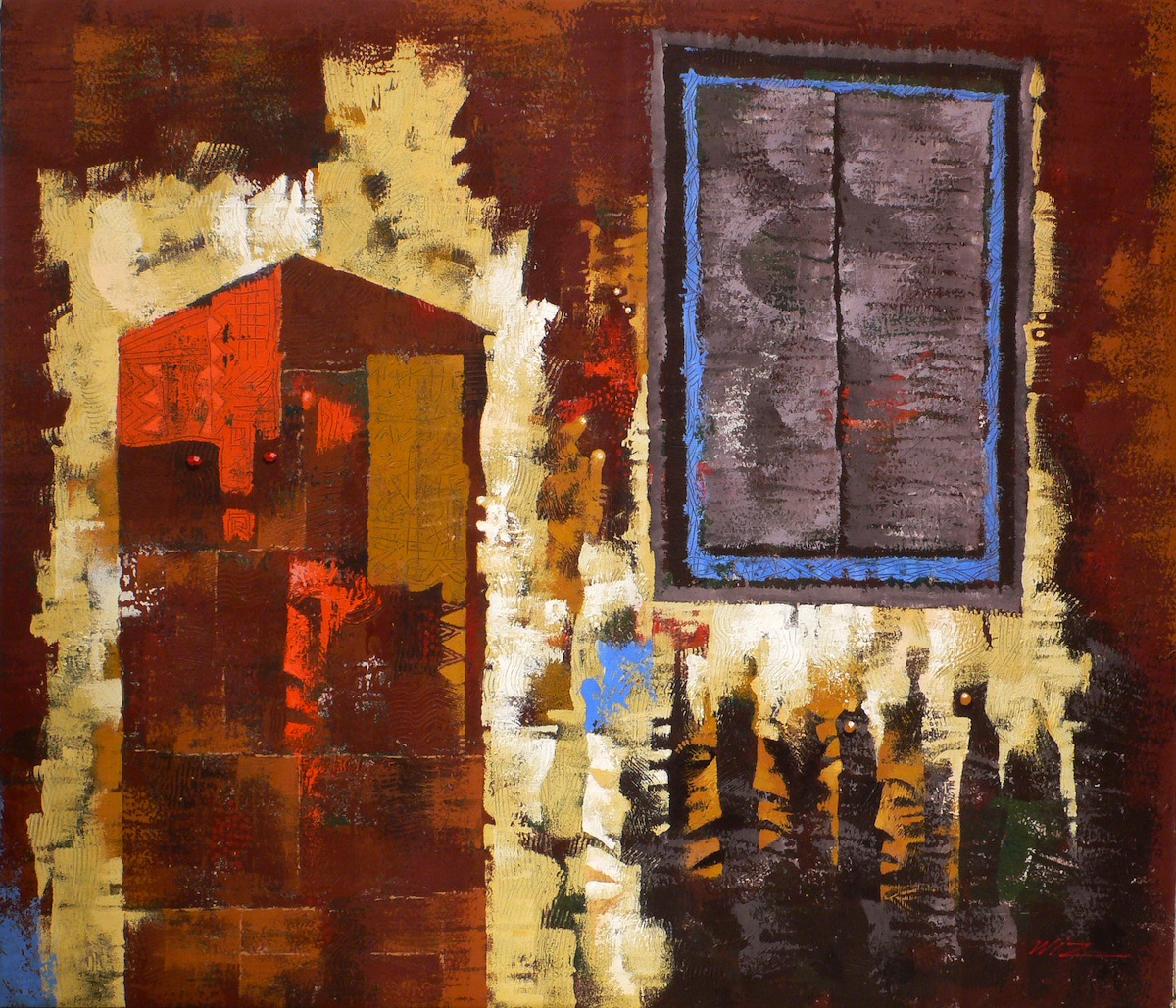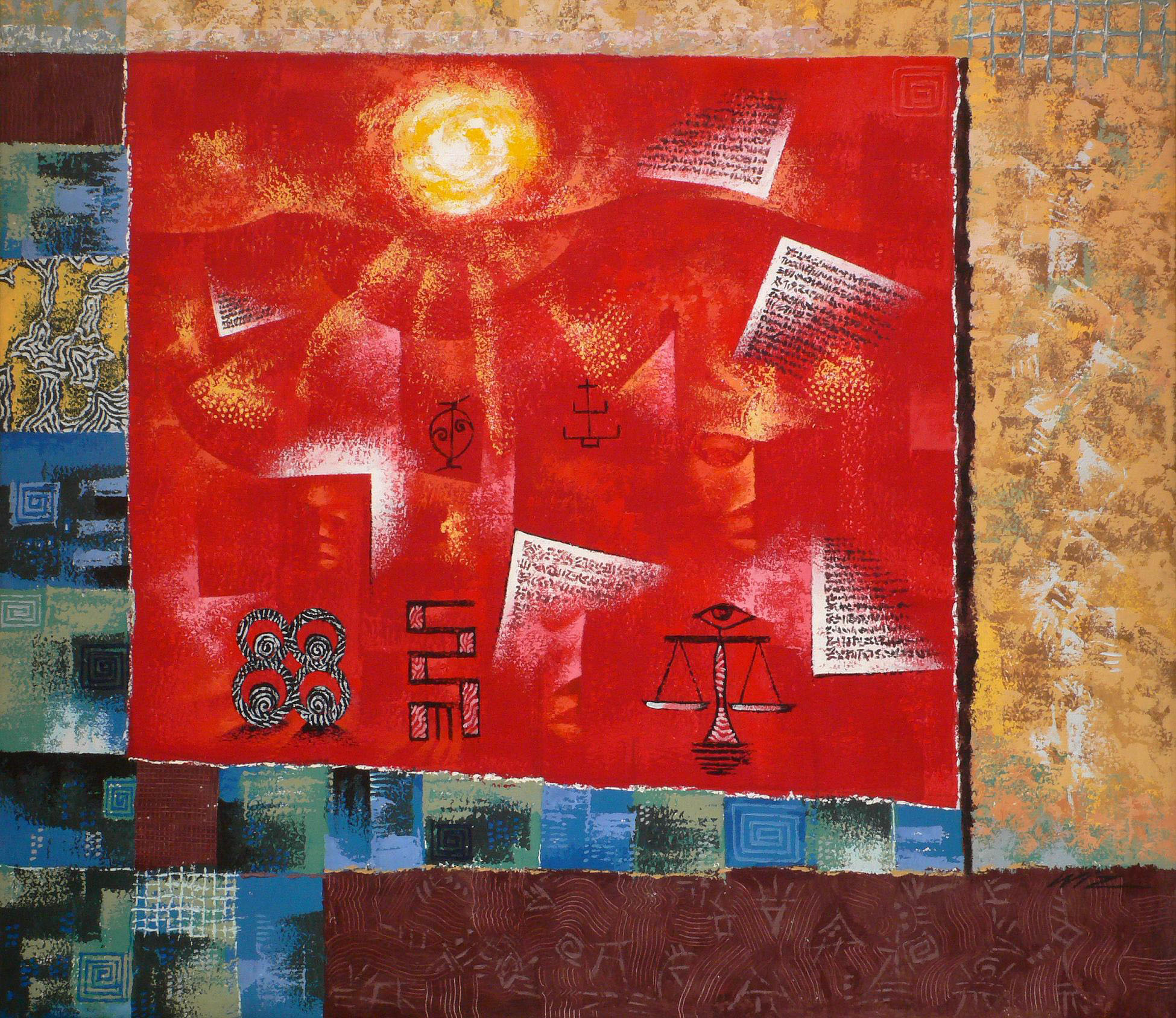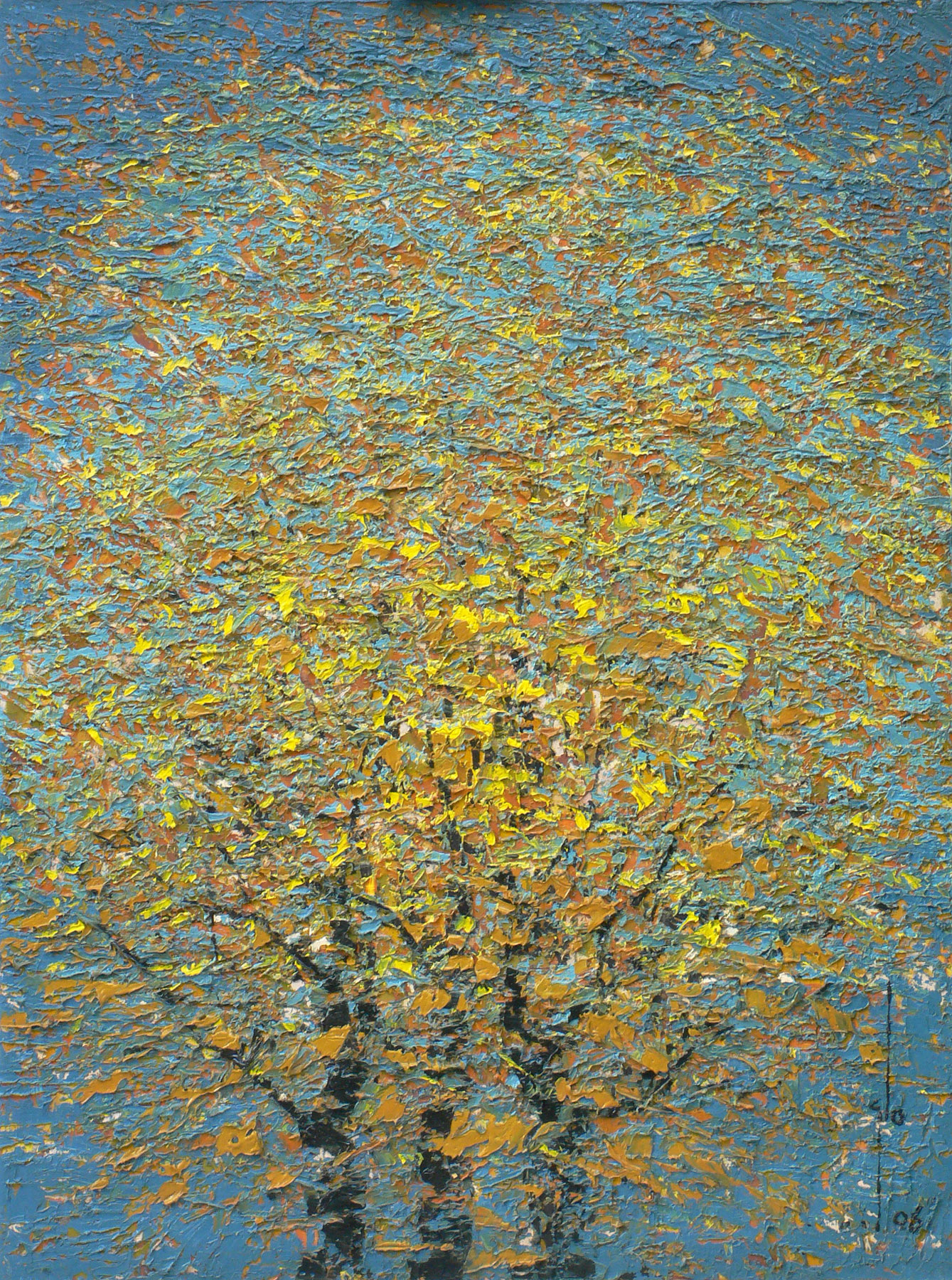 Blue Forest
2006, Oil on canvas, 75 x 61 cm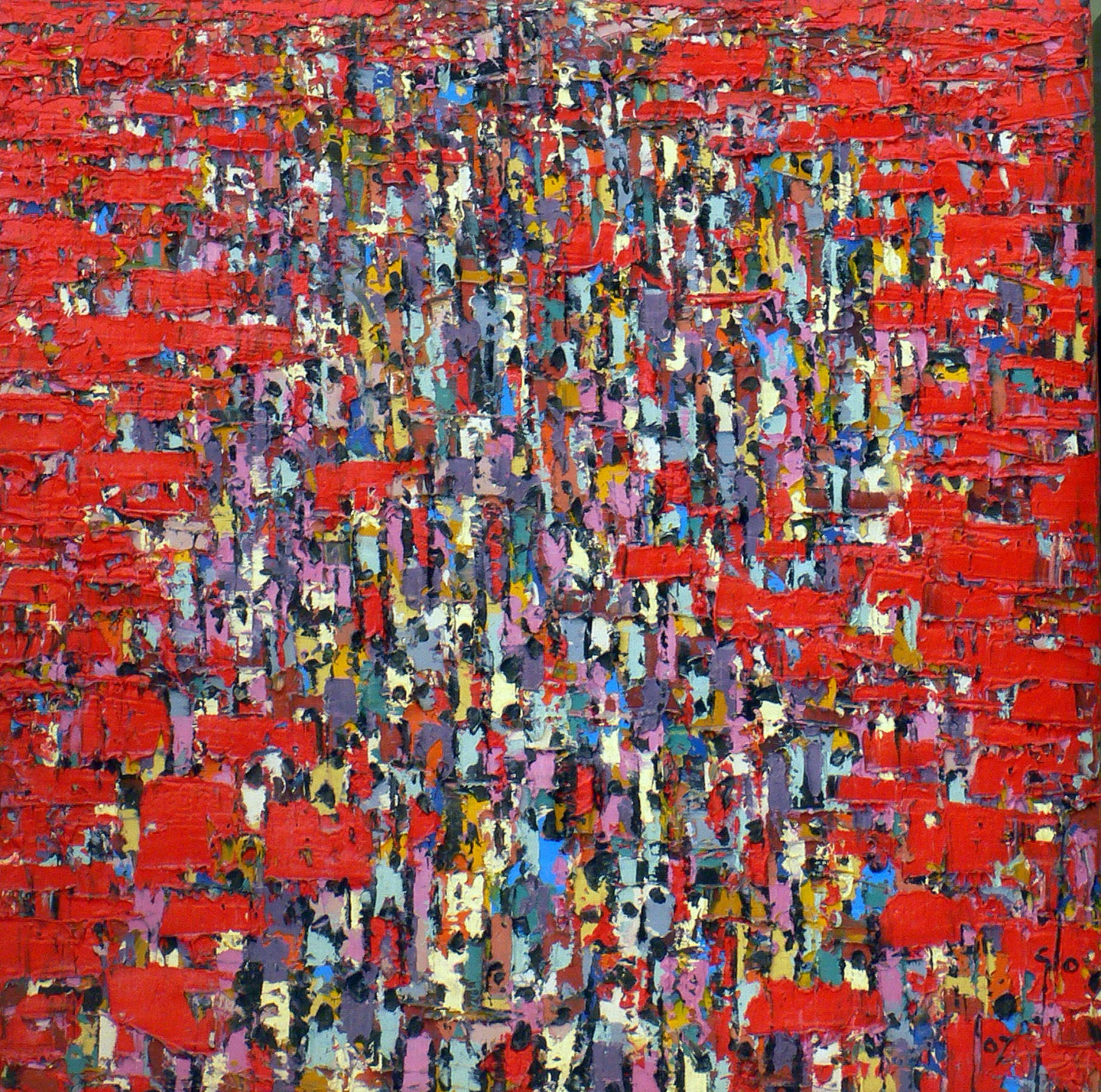 Market Panorama
2007, Oil on canvas, 75 x 75 cm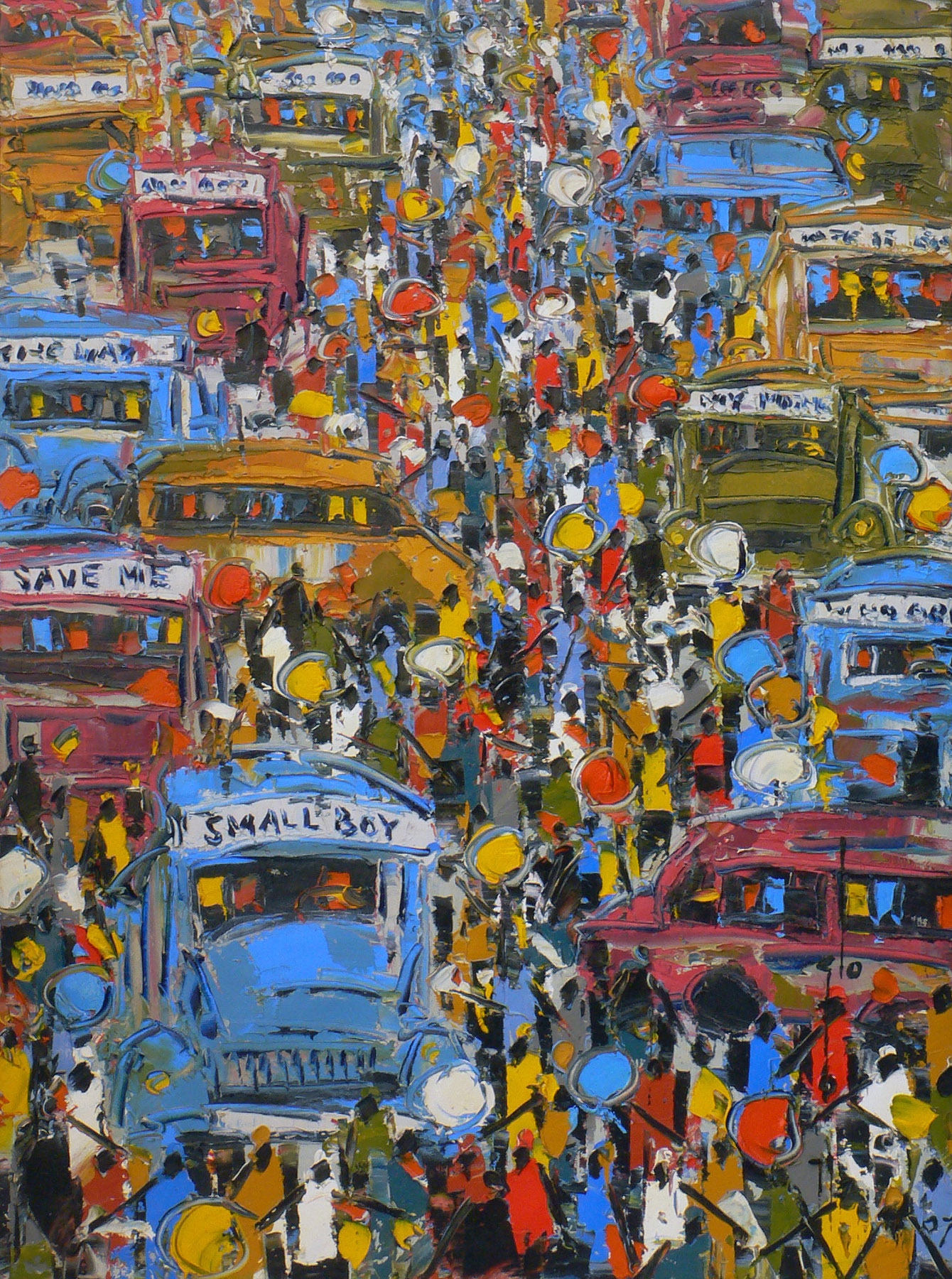 Lorry Station
2007, Oil on canvas, 101 x 76 cm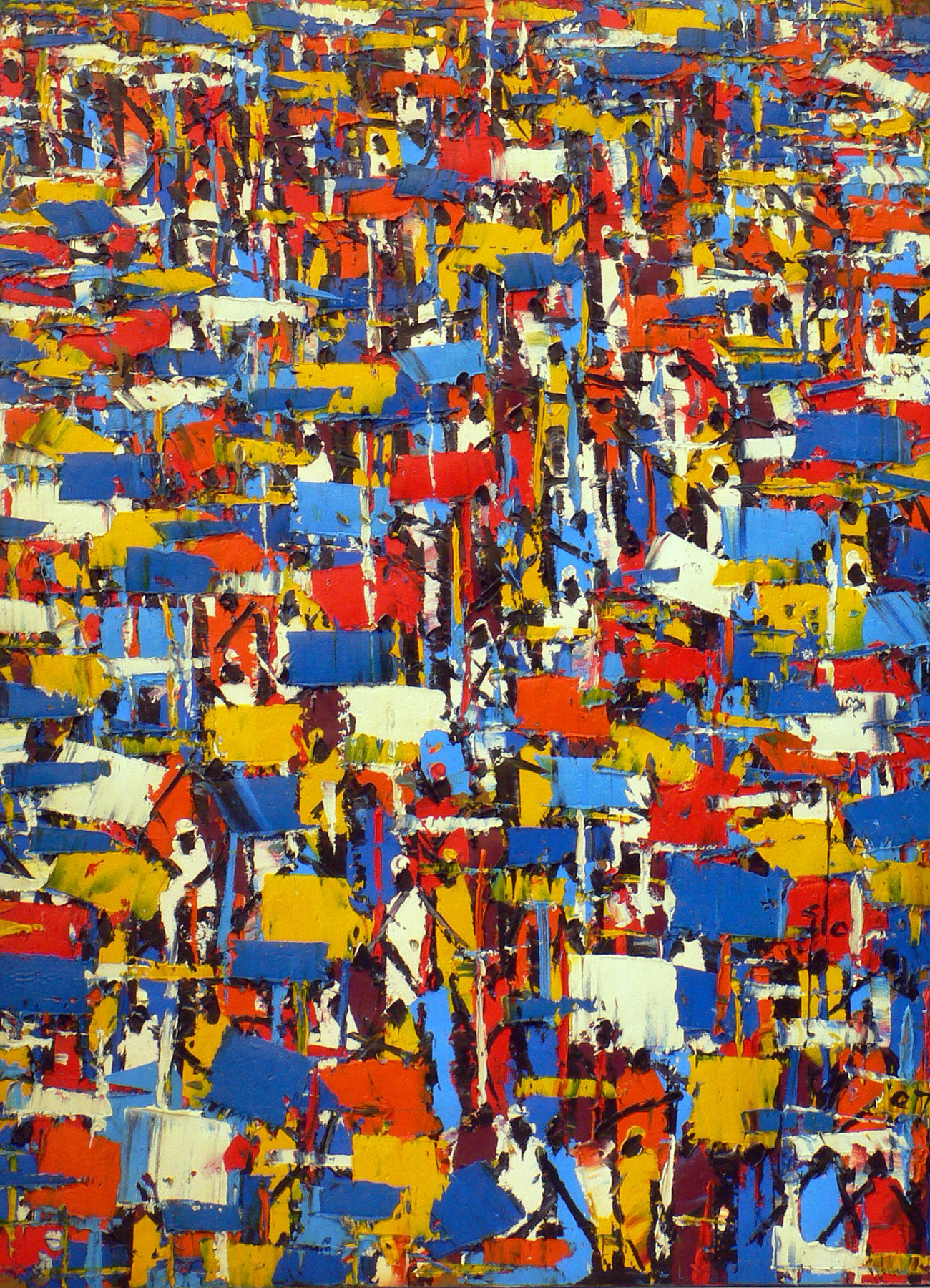 Market Colour
2007, Oil on canvas, 101 x 76 cm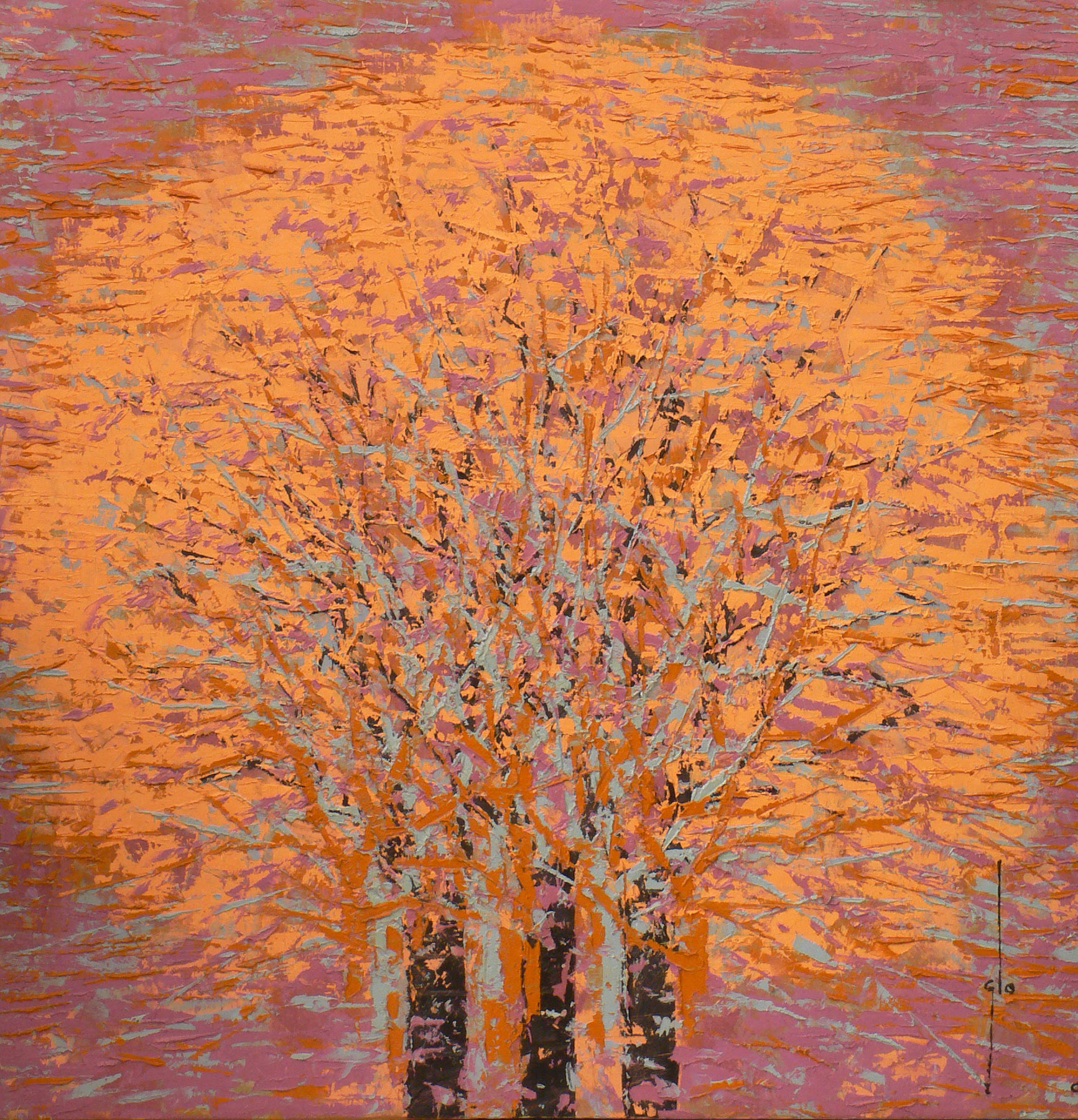 Brown Forest
2007, Oil on canvas, 101 x 101 cm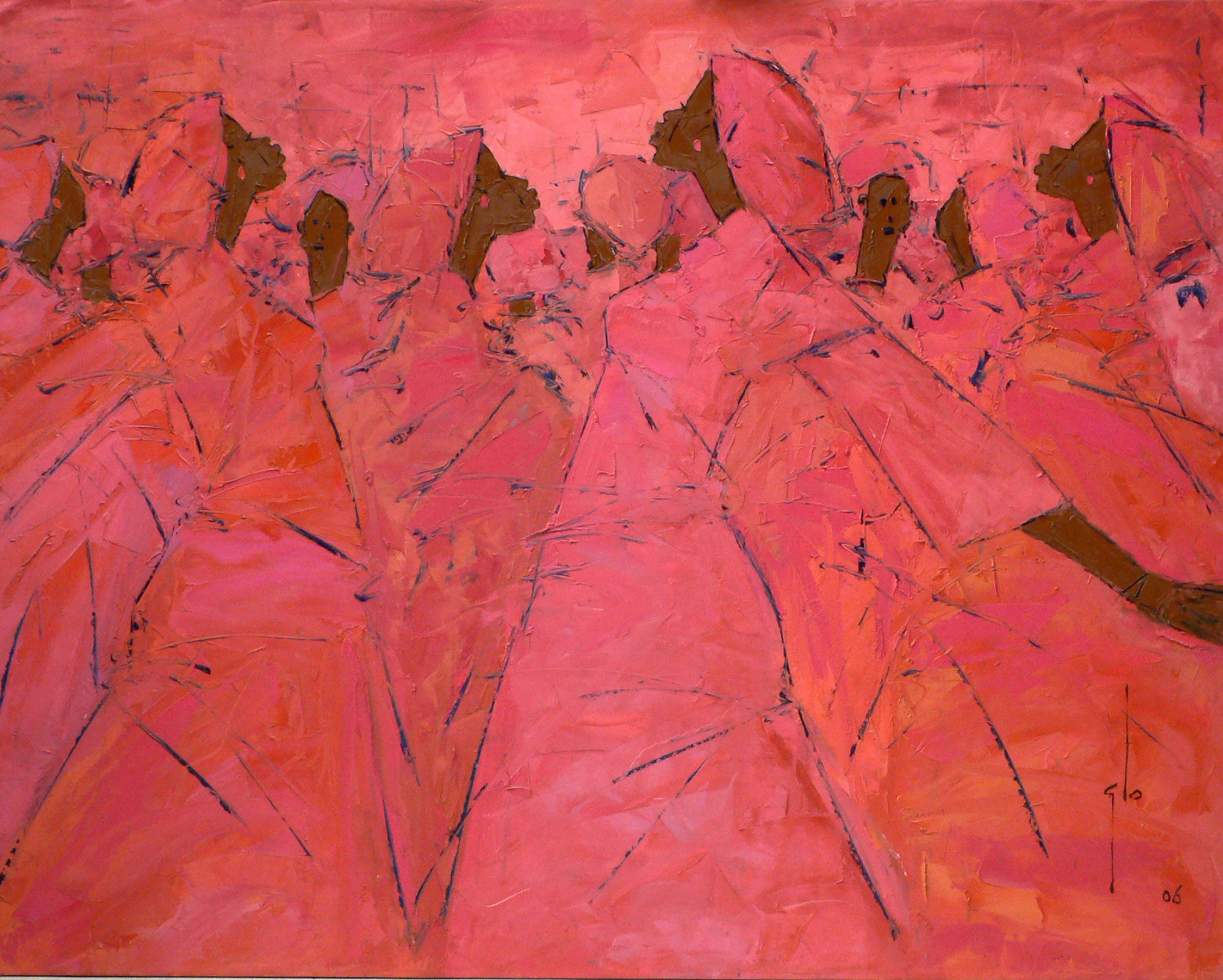 Meeting The Competition
2006, Oil on canvas, 100 x 126 cm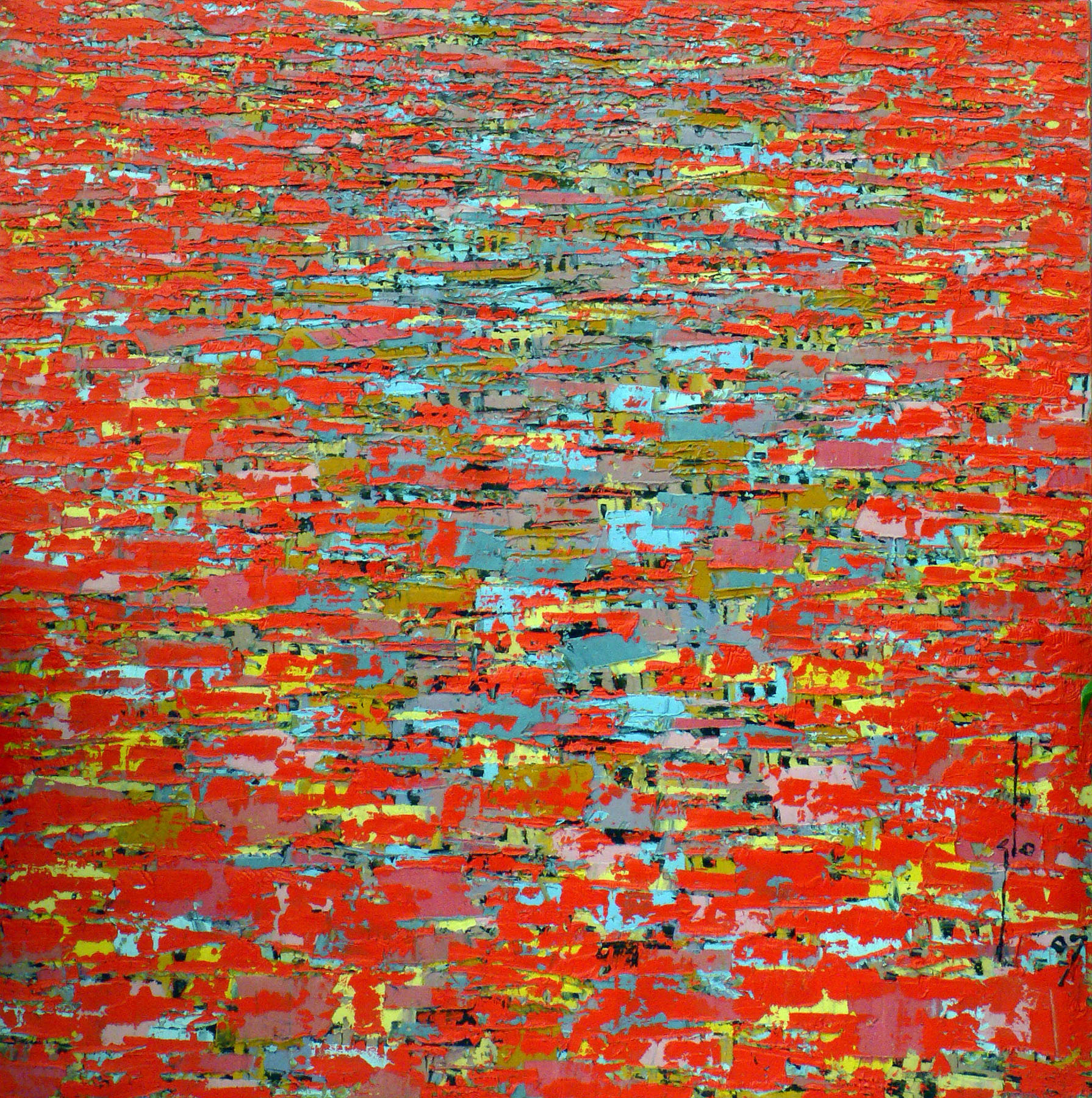 Red Townscape
2007, Oil on canvas, 101 x 101 cm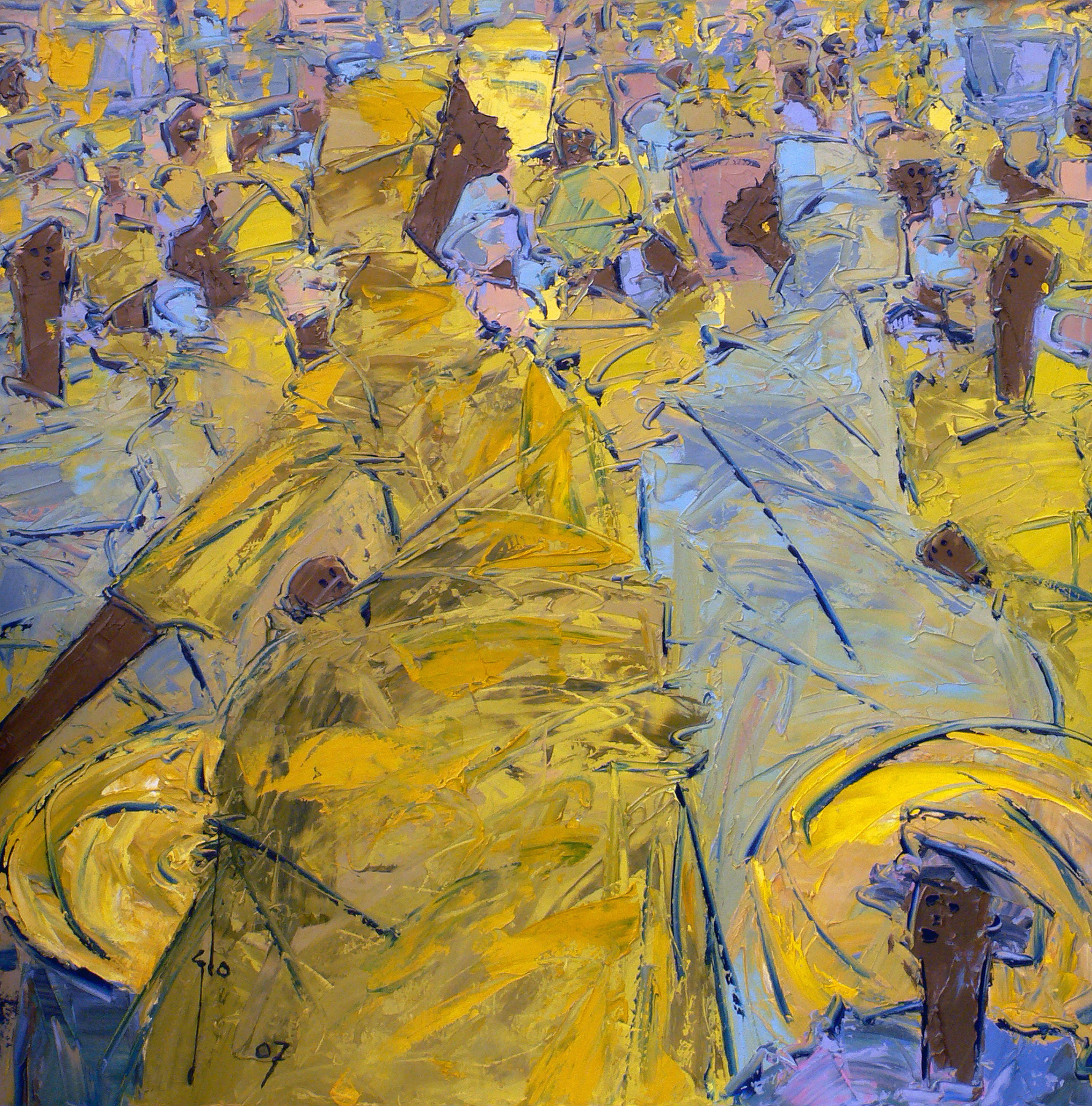 Market Figures
2007, Oil on canvas, 101 x 101 cm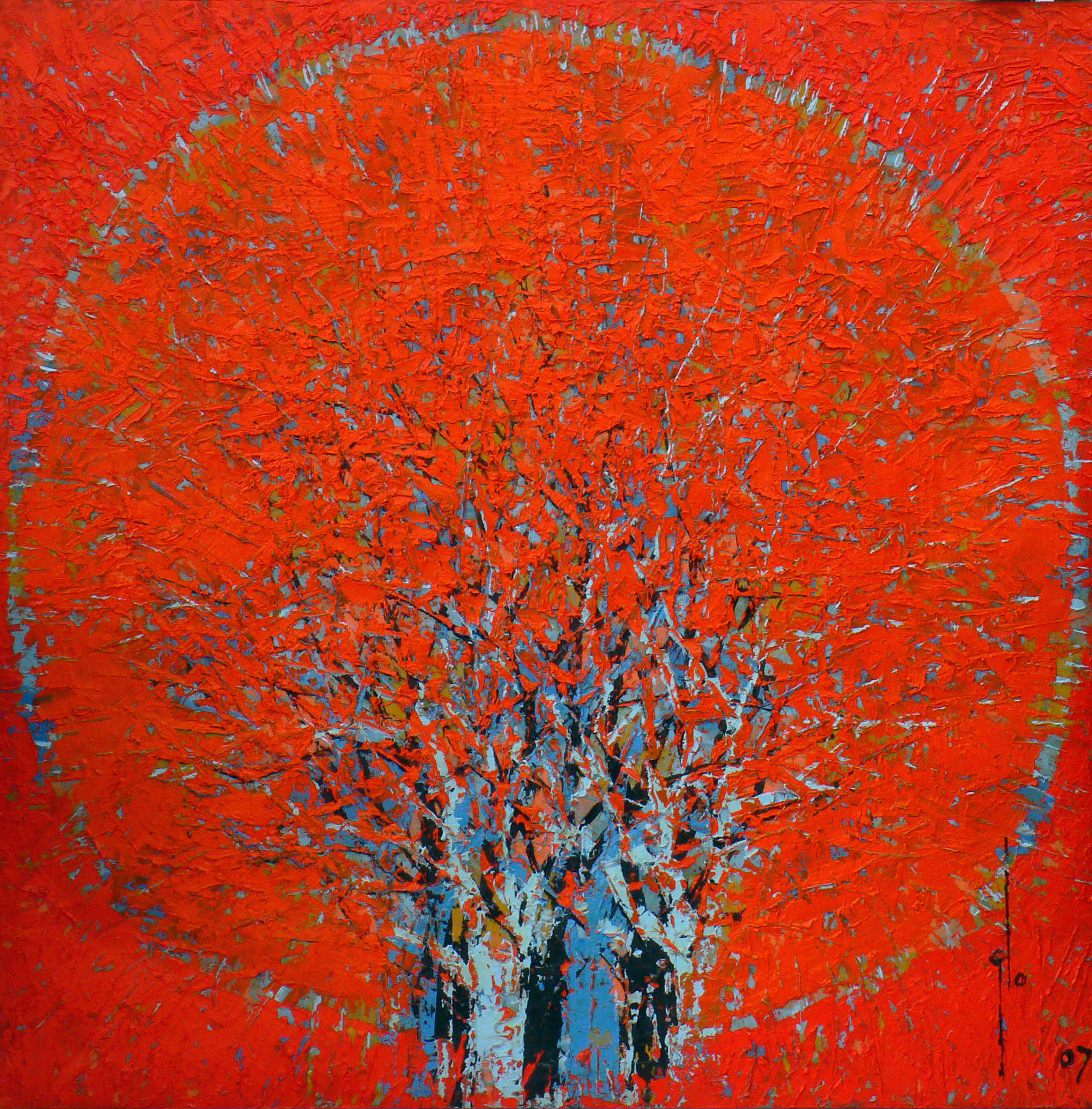 Red Forest
2007, Oil on canvas, 101 x 101 cm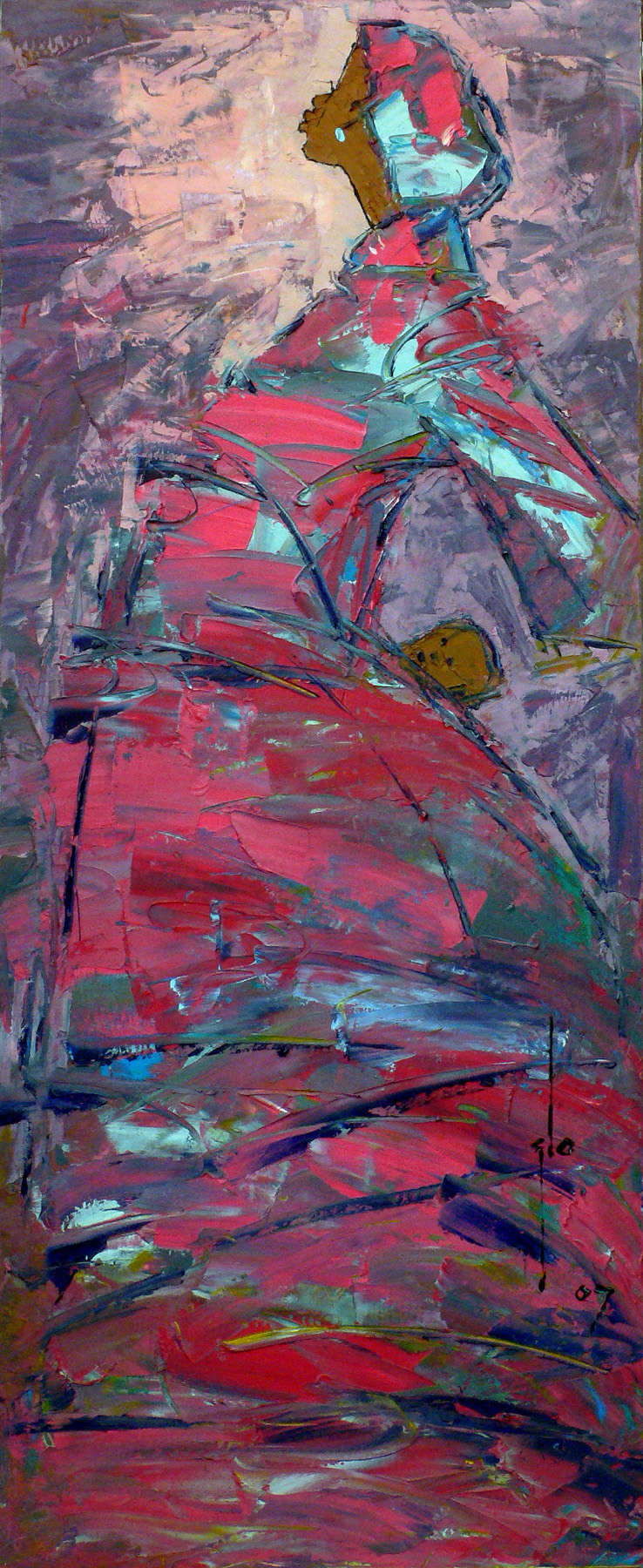 Mother Figure
2007, Oil on canvas, 130 x 54 cm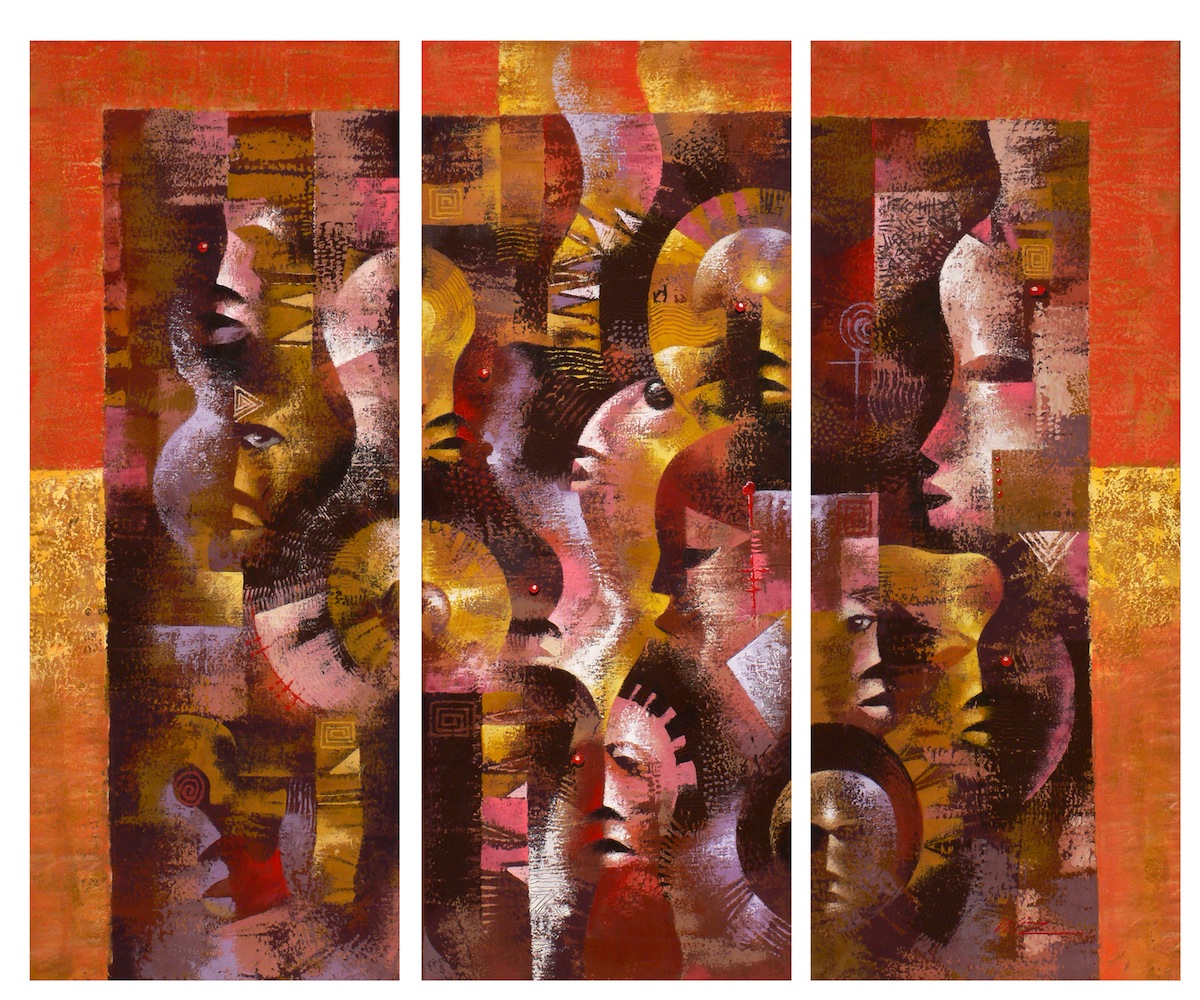 Muses Realm IV (Triptych)
2007, Acrylic on canvas, 125 x 150 cm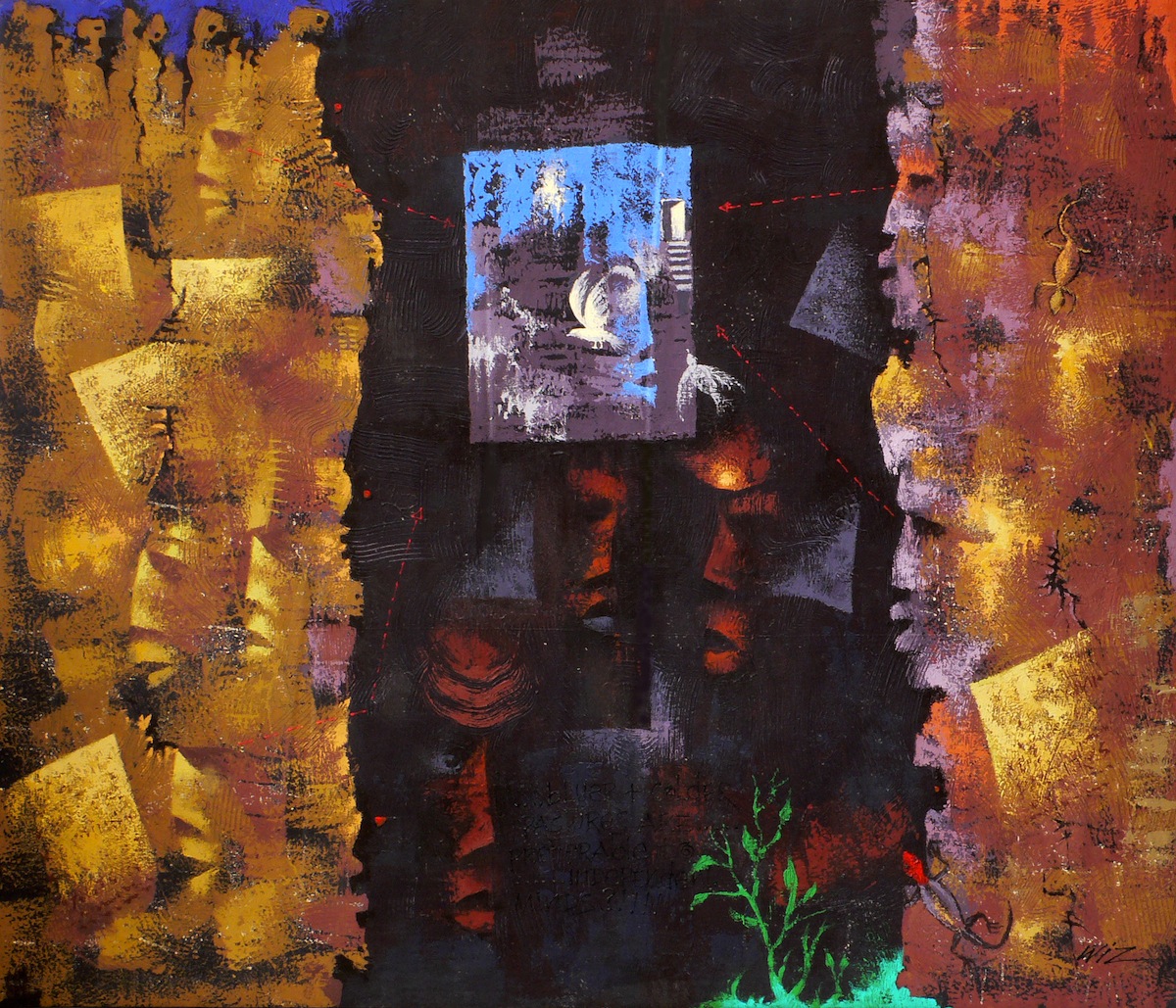 Esoteric Realm
2007, Acrylic on canvas, 120 x 140 cm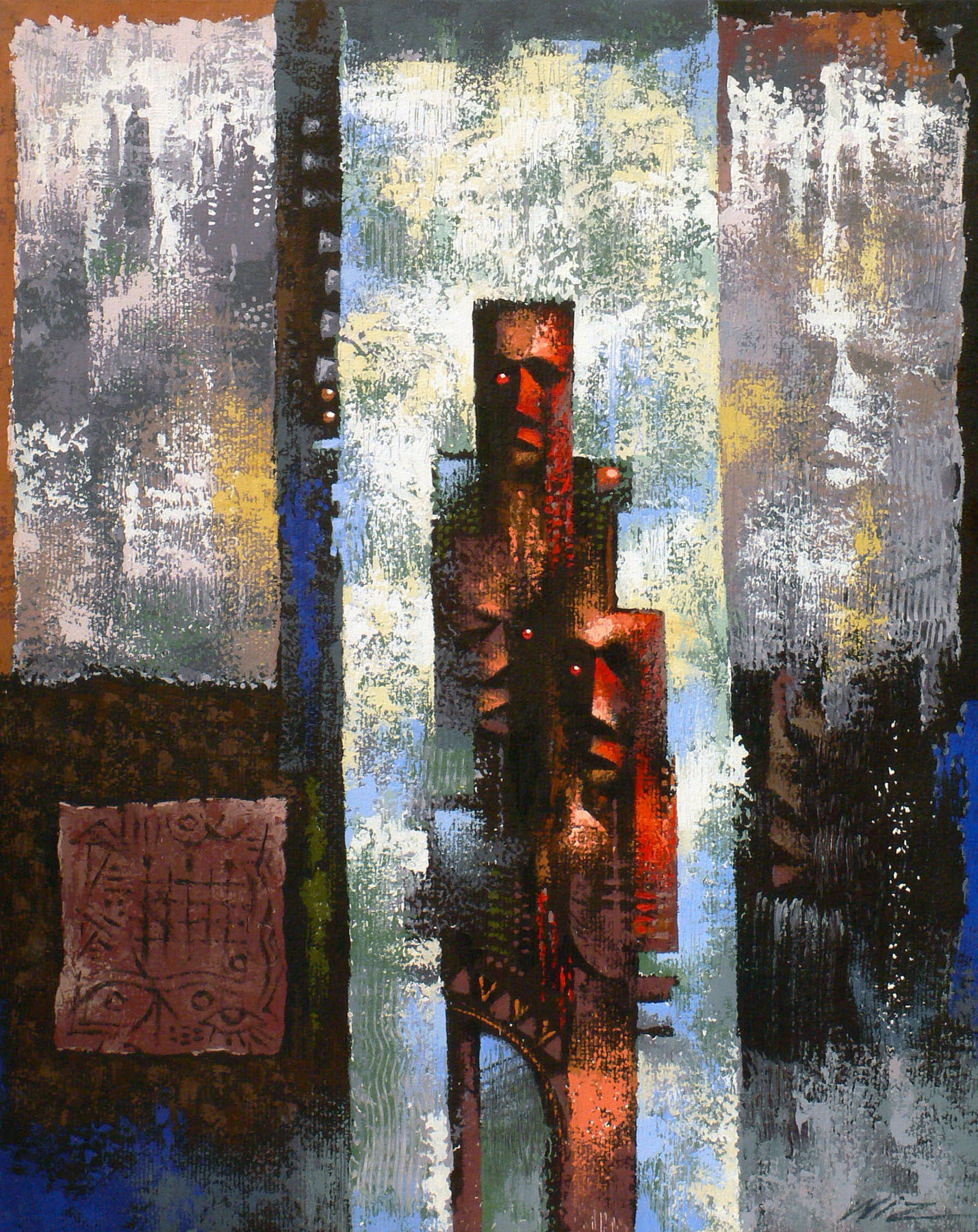 Muses Of Antiquity
2005, Acrylic on canvas, 100 x 80 cm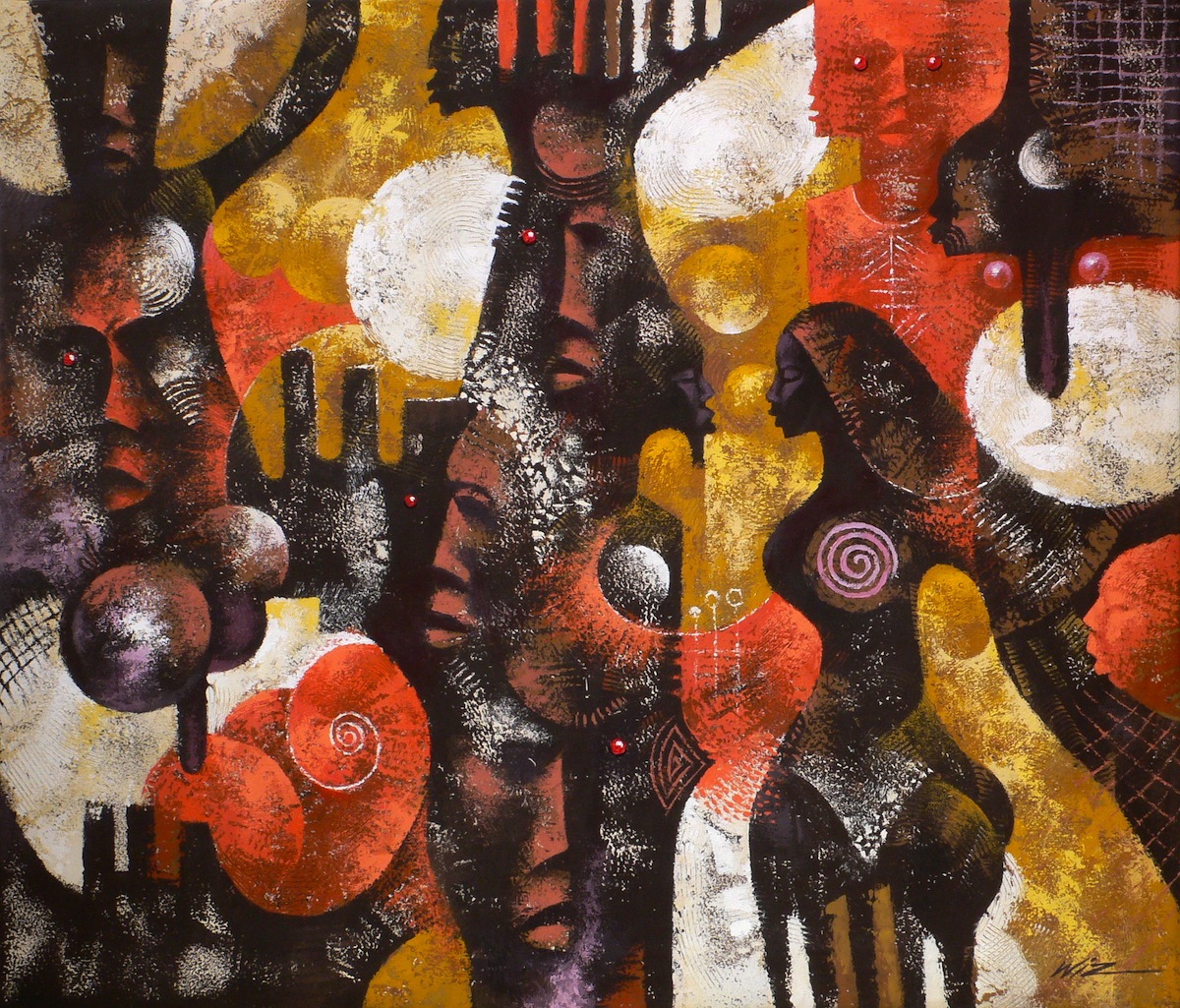 Creation Procreation
2008, Acrylic on canvas, 120 x 140 cm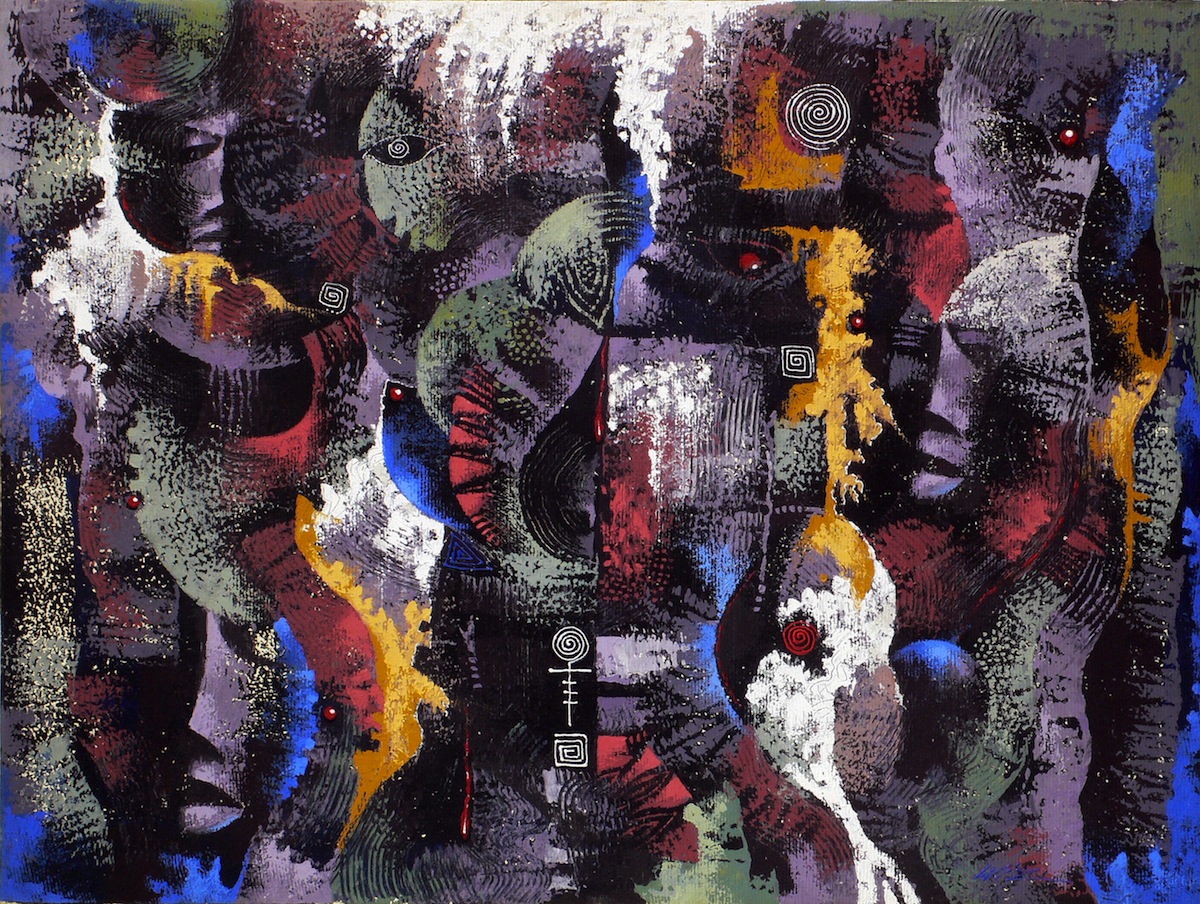 Creation
2006, Acrylic on canvas, 90 x 120 cm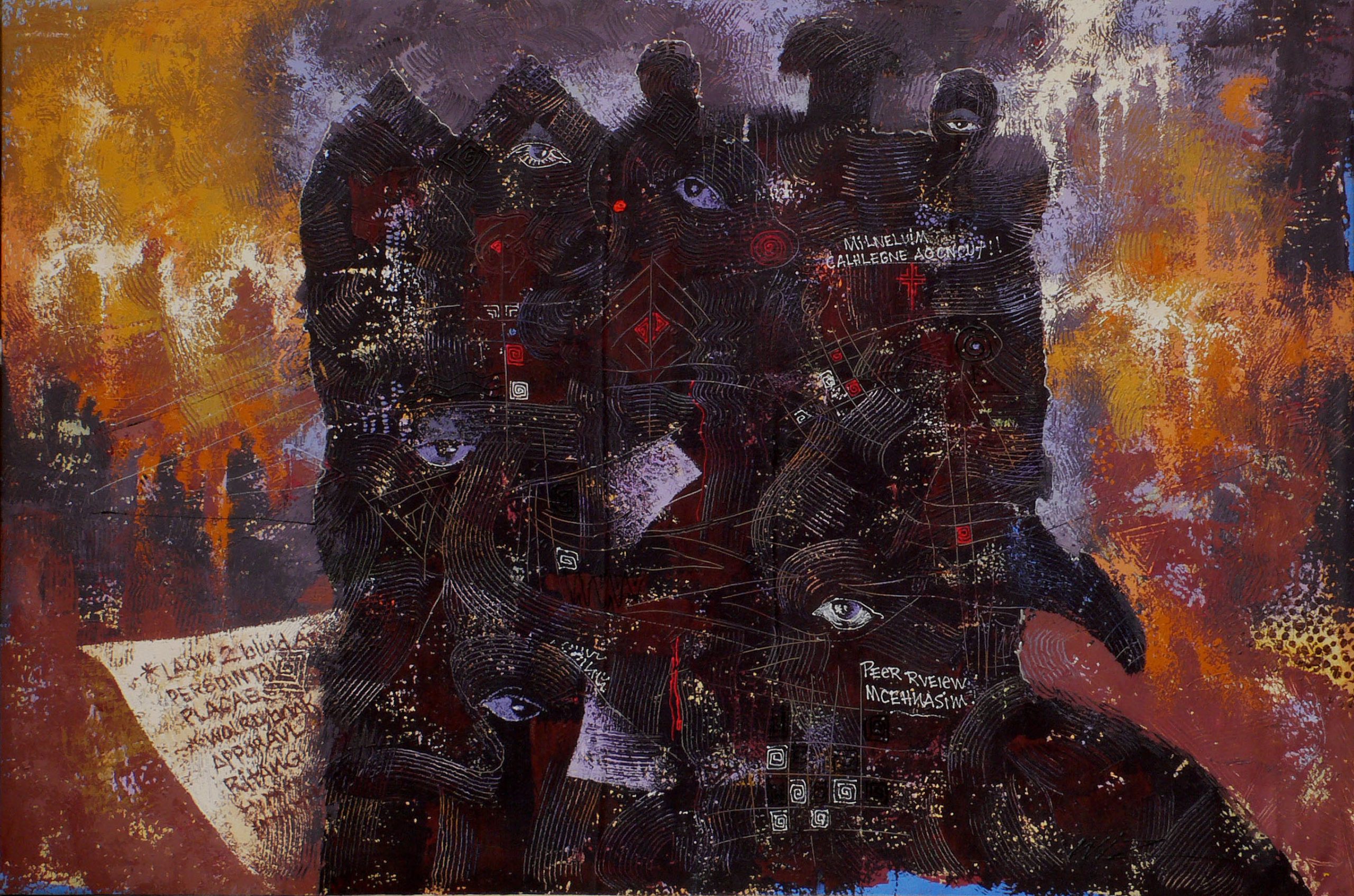 Paradox Of Change
2007, Acrylic on canvas, 100 x 150 cm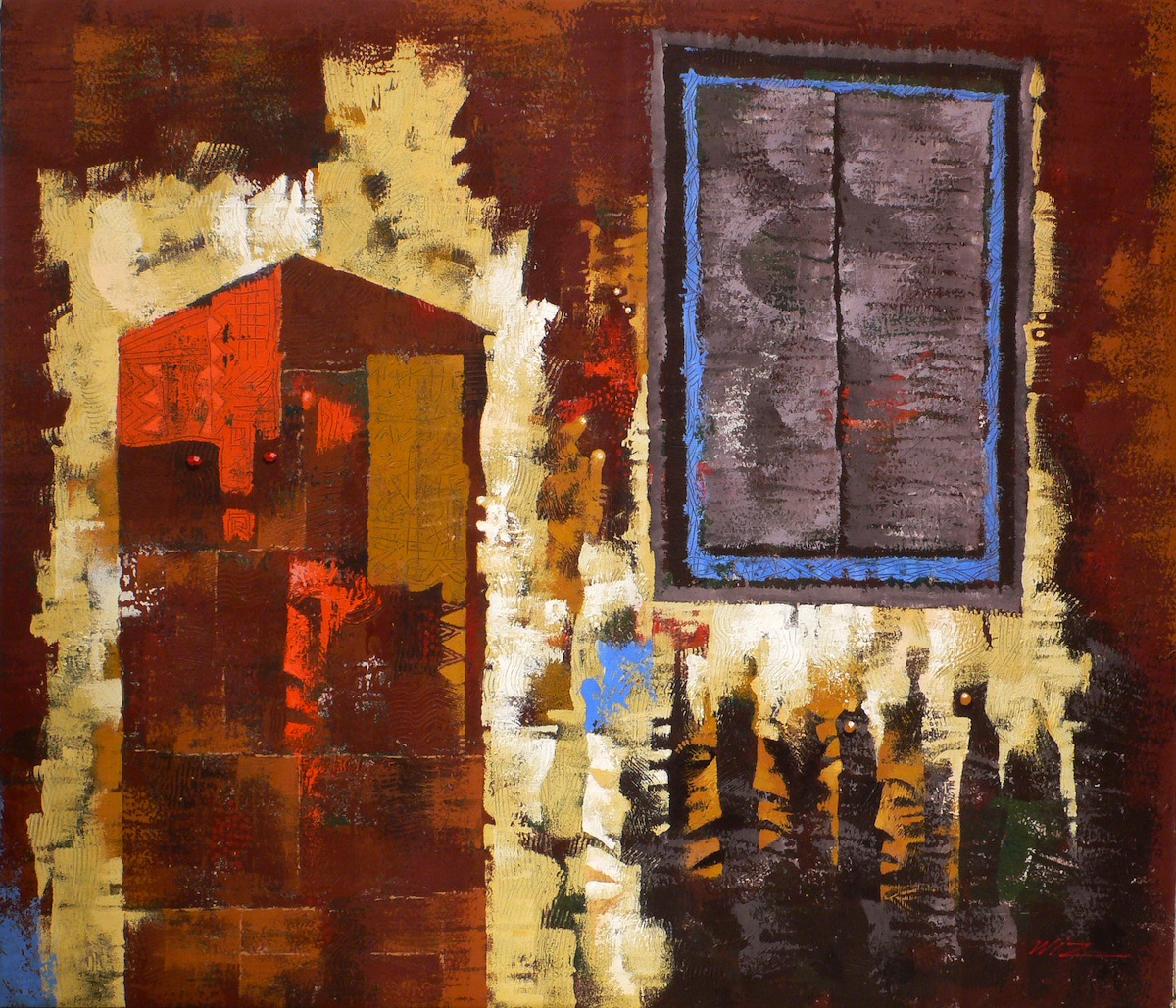 Esoteric Planes V
2008, Acrylic on canvas, 120 x 140 cm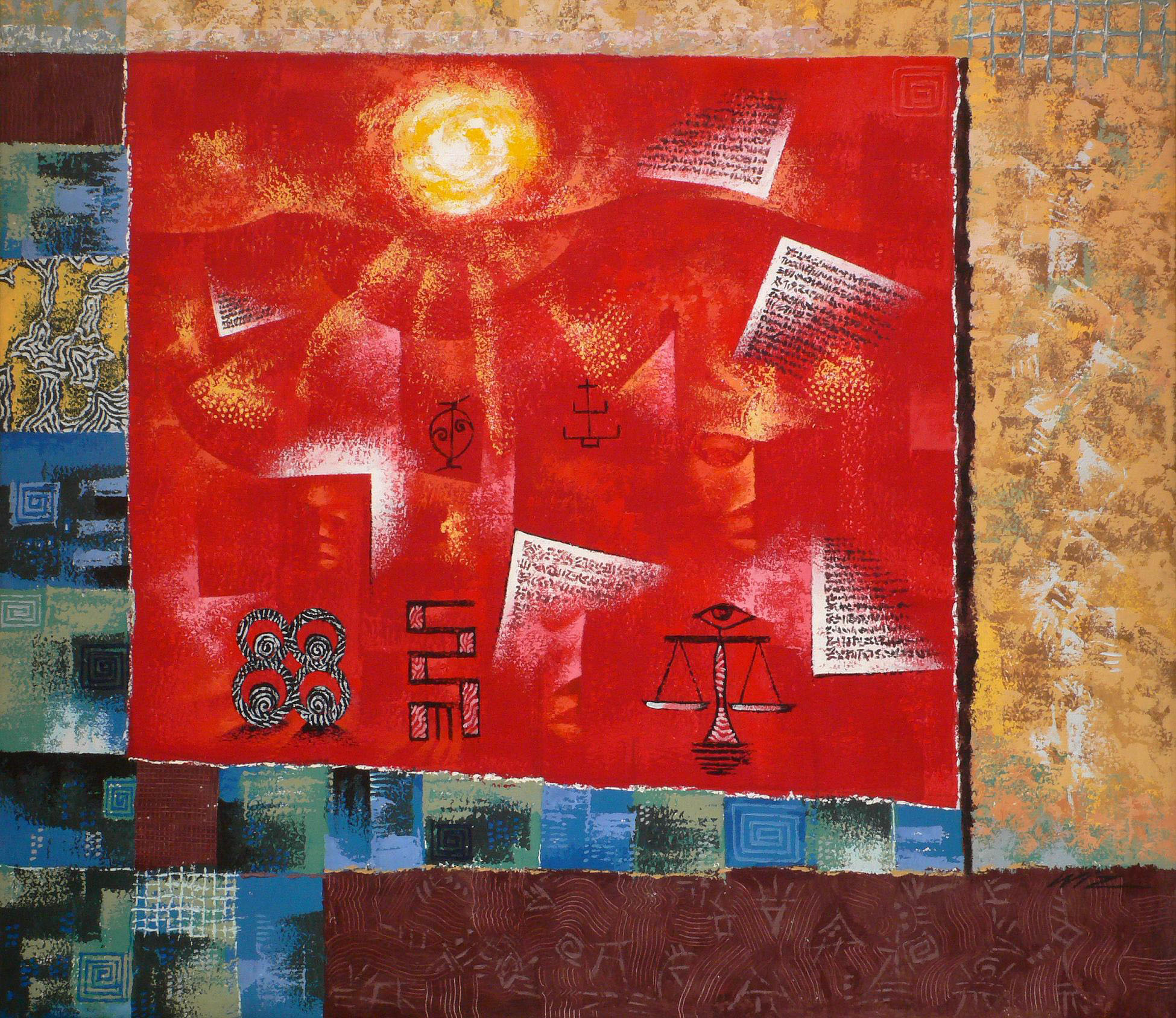 Red Focus
2005, Acrylic on canvas, 140 x 150 cm
✕