Based in Berlin, Germany works with oil on canvas to create worlds and figures that crossover between the realistic and the imaginary. Her contemplative figures, seem to look to who knows what vision, actual or an inner creation. Her work does not give answers but gives us the freedom to use our imagination and decide for ourselves.
Nele´s artworks drift between realism and surrealism. They evolve from an eclectic process and collecting and combining references. Her motifs originate from a variety of sources, observations, dreams, personal history, popular culture and everyday life.
She has exhibited widely in Germany and also internationally in Italy, United Arab Emirates and Spain. 
Driftwood
2014, Oil on canvas, 100 x 120 cm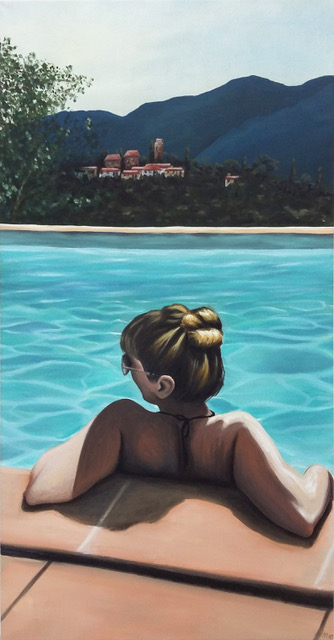 Barga
2015, Oil on canvas, 105 x 55 cm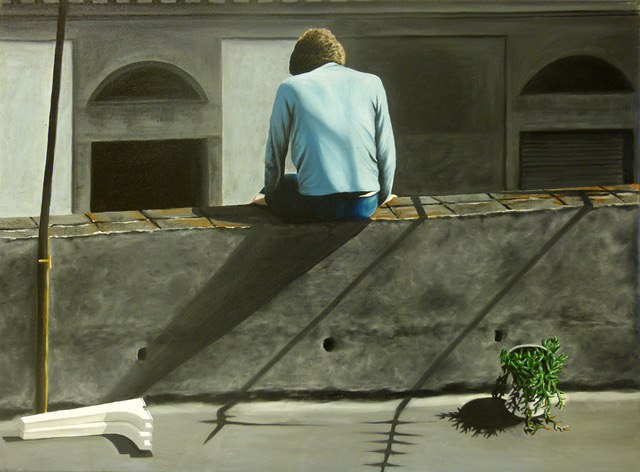 Back of Person Sitting on Wall
2011, Oil on canvas, 60 x 80 cm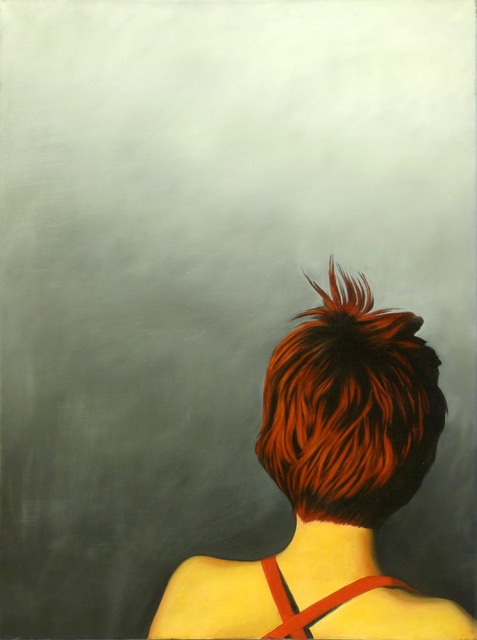 Redhead
2011, Oil on canvas, 80 x 60 cm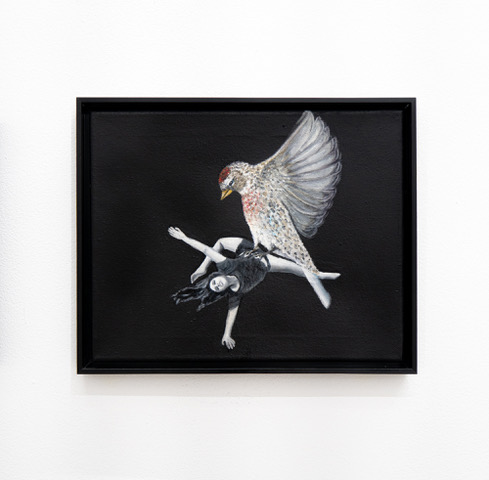 Lady with Bird
2018, Oil on canvas, 24 x 30 cm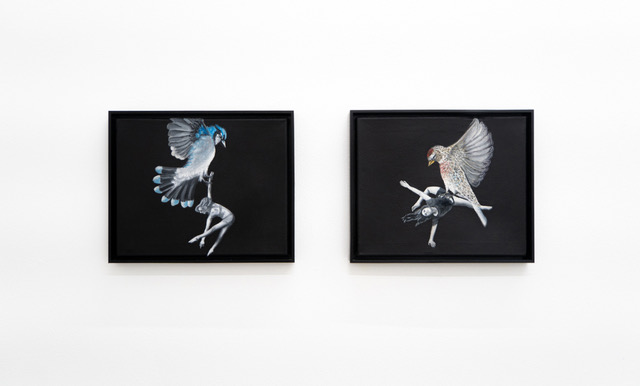 The Two Lady with Bird Paintings
2018, Oil on canvas, 24 x 30 cm