(Cusco, 1976) Lives and works in New York.
He received his BA at Bard College, Annandale-on-Hudson, New York, and later at the Skowhegan School of Painting and Sculpture, in Maine.
Starting in 2000 he has had solo exhibitions in New York, Rome, Mexico, Bolivia, and Peru. His work has been included in international group exhibitions such as "Greater New York 2010" at MOMAPS1; "Dublin Contemporary 2011"; "The Peripatetic School" at the Drawing Room, London; the 10th Havana Biennale; "S-Files 2011" at the Museo del Barrio, New York and the 9th Cuenca Biennale, among others.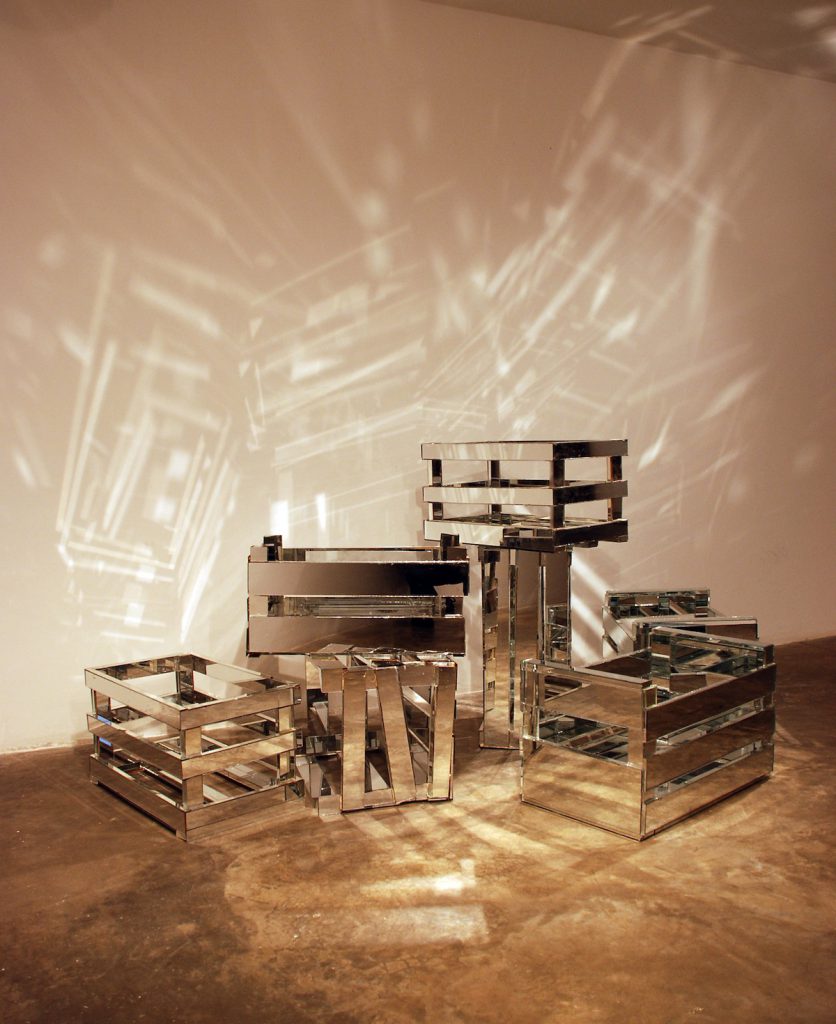 ✕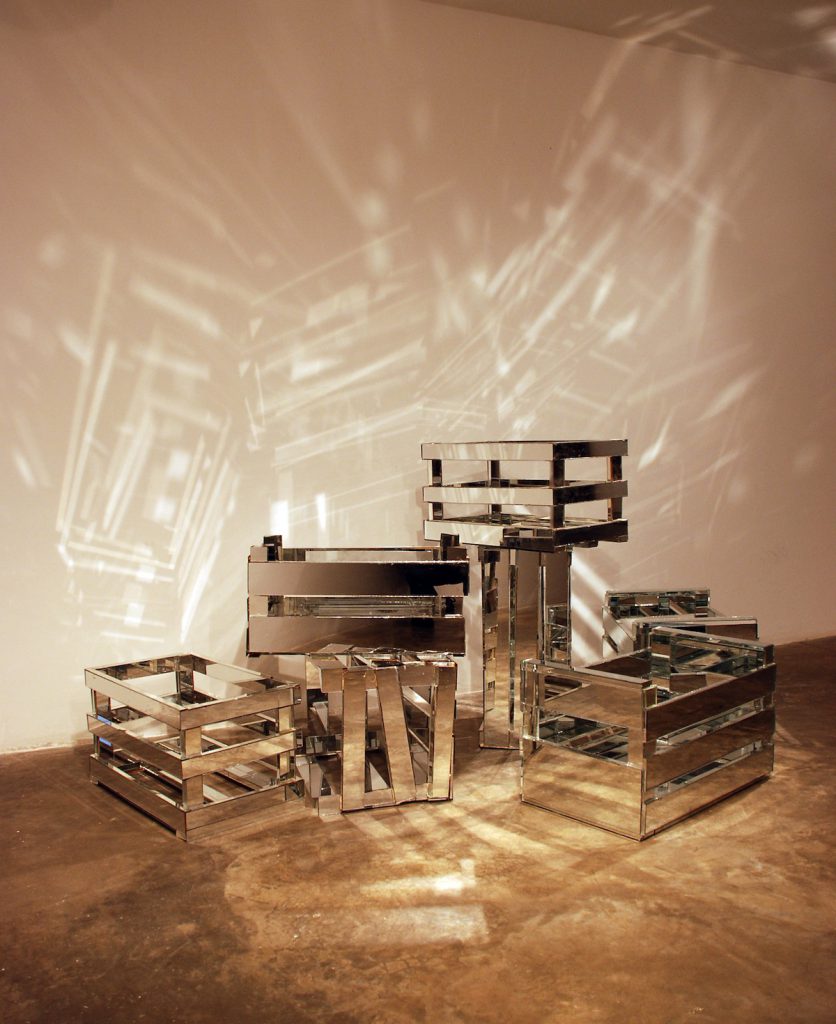 Mercado
2008, Boxes of fruit with mirrors, Variables dimensions