(Lima, 1955) Lives and works in Lima.
Ex-member of the Huayco E.P.S. group. His work as a visual artist is both well-known and wide-ranging. His insight and clarity constantly question the form and make-up of art.
He manages to integrate and confront politics with aesthetics, via a play of reiterations. He uses one of the most revealing acts of his genius, the spoken word, whose conceptual effects can be devastating. In 2006 he presented his retrospective Super-visiones, antes-durante-después (1978-2006), which was curated by Emilio Tarazona of the Pancho Fierro Art Gallery.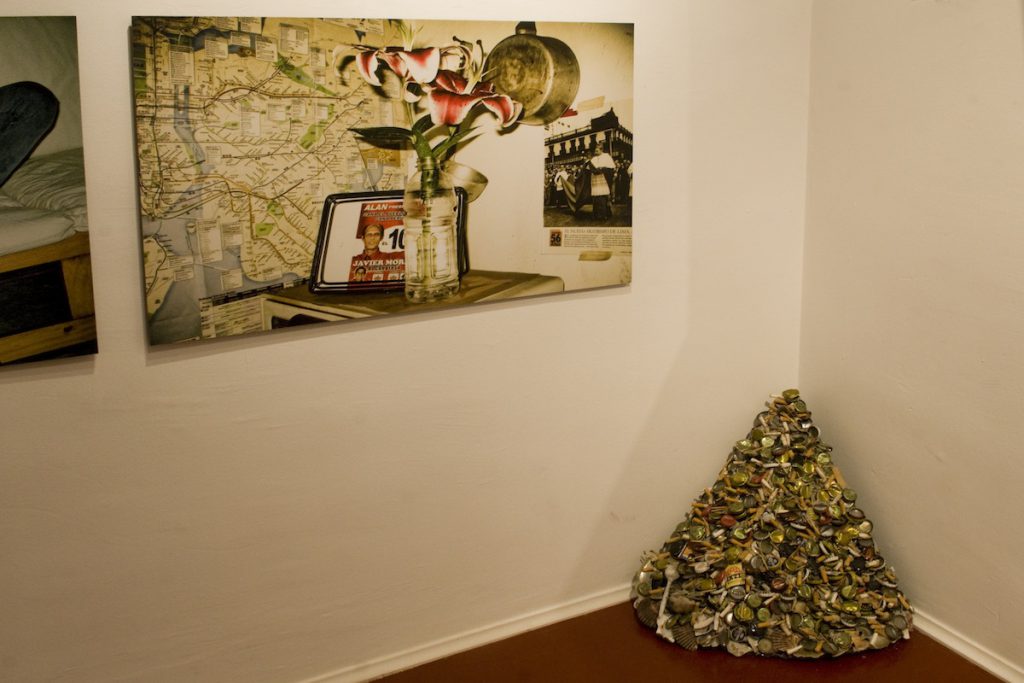 Juan Javier Salazar
Conchal, (por aquí pasamos)
1990-2011, Cigarette butts and badges on wire structure, 60 x 44 x 33 cm
View artwork in context
✕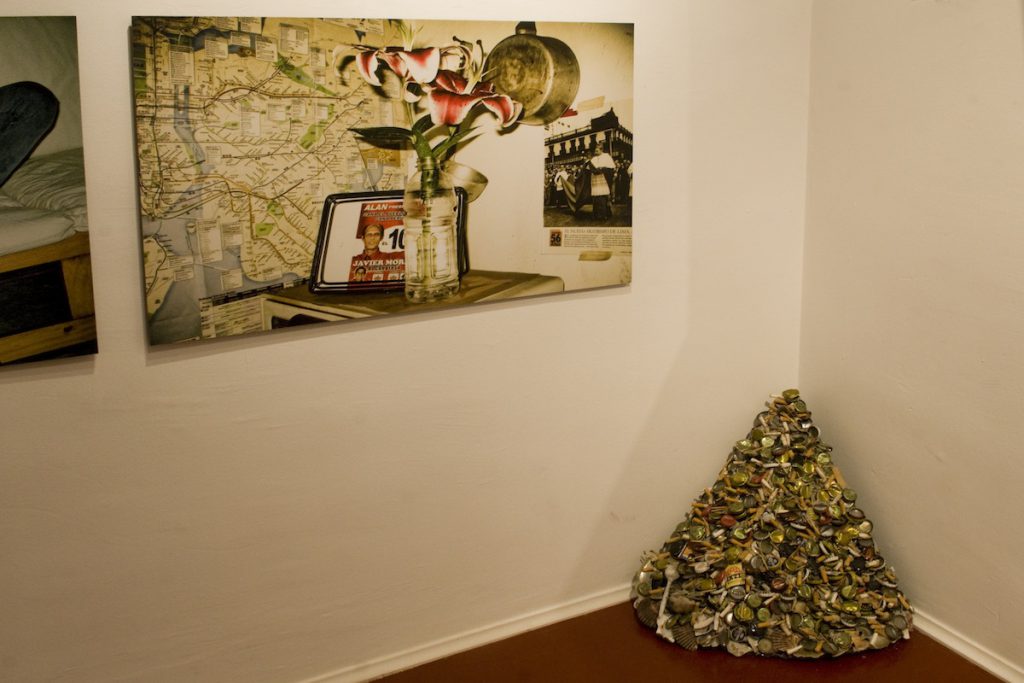 Conchal, (por aquí pasamos)
1990-2011, Cigarette butts and badges on wire structure, 60 x 44 x 33 cm