Was born in Kumasi, Ghana and moved to London in 1973 where he later studied art and art history at St Martins College of Art (1989) and the School of Oriental and African Studies (1995). He also studied Post graduate painting at Escolla Massana in Barcelona, Spain (1991).
Donkor paints and works in mixed media collages and printmaking,he has also started working in video. Dominant themes in his work have included the iconography of mass media. Mixing styles and imagery from conflicting sides of the political and cultural divides; Donkor's work emphasizes creolization as the creative force emerging from the reciprocity of language, culture, and social interaction.
Donkor has held several solo exhibitions since 1995 in Belgium, France, Germany, Ghana, Senegal, Sweden, South Africa, UK and USA. He featured in biennial exhibitions in Salamanca (2003), Venice (2001), Havana (2000) and Dakar (1998), "Pin Up", Tate Modern (2003/4), "Around the World in 80 days", ICA, (2006), group shows in Austria, Belgium, Ghana, Luxembourg, Mexico, Norway, Spain, Trinidad and Tobago, Turkey, South Africa, UK and the USA.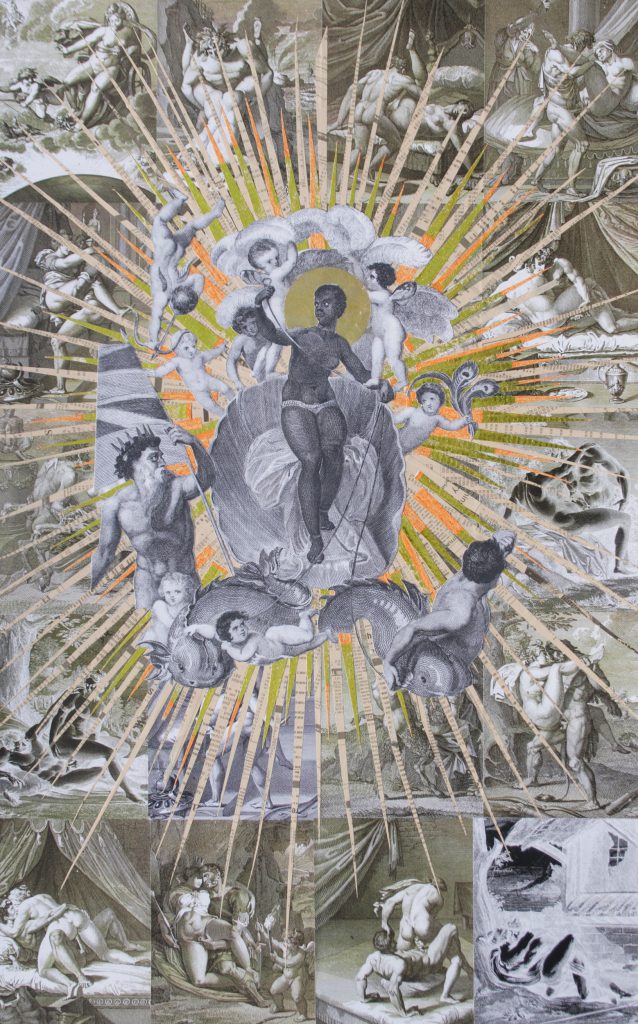 ✕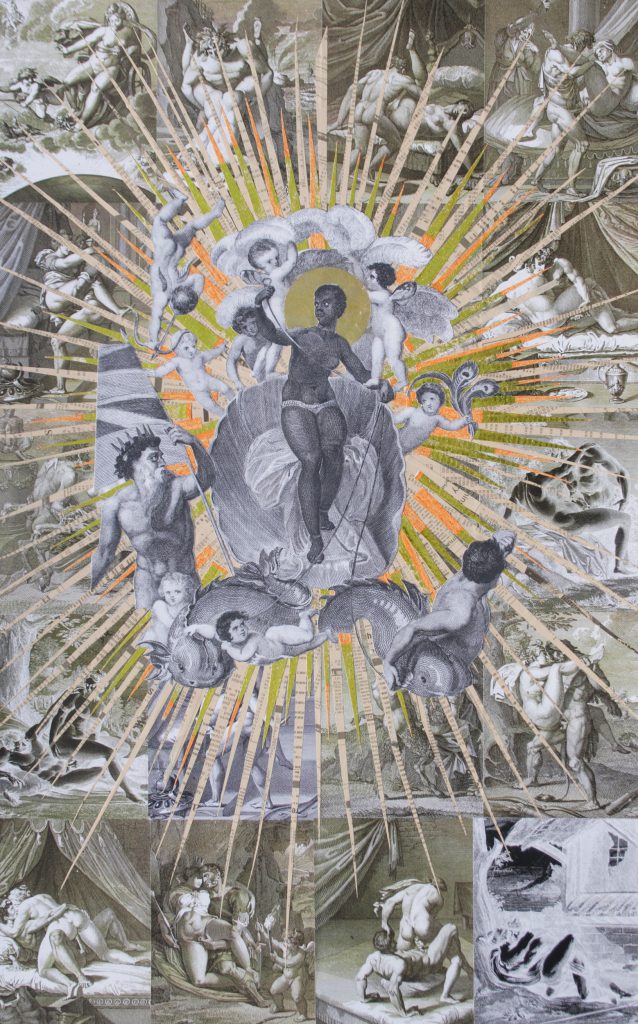 The birth of Venus
2009, Mixed media collage on digital print, 64 x 45 cm