(Los Angeles, 1967) Lives and works in Lima.
She studied Art at the Universidad Católica del Perú. Es preciso confrontar las ideas vagas con imágenes claras is the title of her most recent solo exhibition at the Revolver Gallery in Lima. She has also participated in many events such as the 50th Venice Biennale and the 27th Sao Paolo Biennale.
She worked with Raimond Chaves in the project Dibujando América, and her most recent participation in the exhibition Actos de Edición at the Fundación Marcelino Botín in Santander and The Peripatetic School: Itinerant Drawing from Latin America at the Drawing Room in London.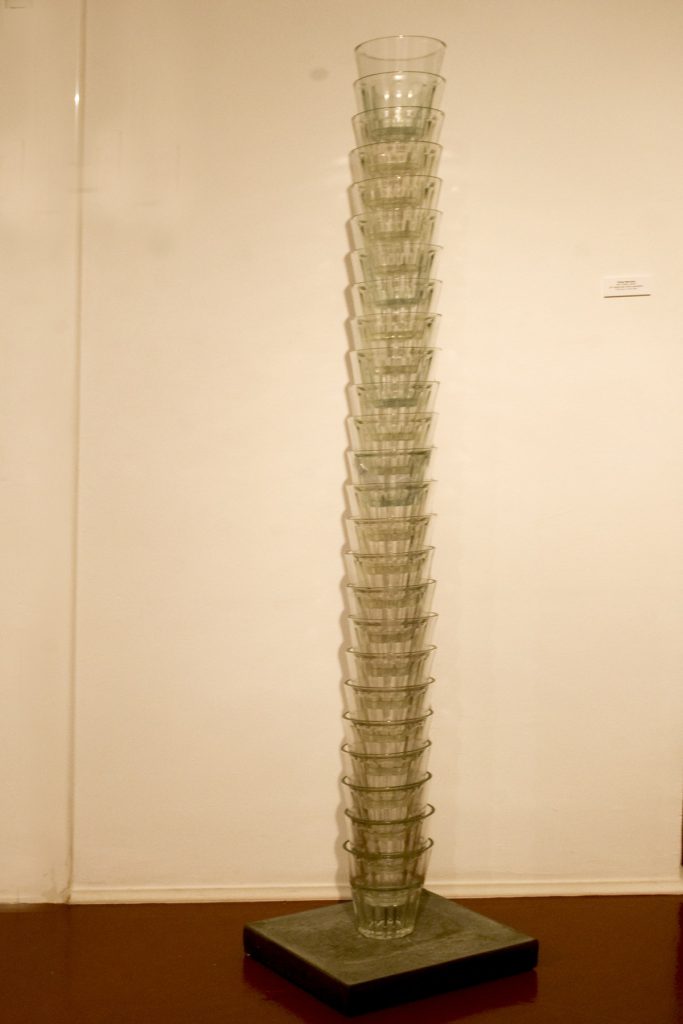 Untitled
2010, 25 stacked glasses , 170 cm x 12,5 cm