Born in 1975, lives and works in Madrid.
Paraphrasing Marc Montijano in the text Global Warming, (reproduced in the catalogue of Eugenio Merino's personal exhibition at Gallery ADN in Barcelona), the work of Merino demonstrates absurd situations, showing some of the contradictions of our culture, in the trends of globalization and consumption. His viewpoint takes him to acidic and mocking reflections in which he flees from formalities and sententious positions. It is the spectator who decides if he laughs or if he is startled before these versions of myths and iconography from the 21st century.
Through the use of stereotypes and icons of the popular culture to which is added new meanings, he manages to create pieces full of ironies and sarcasm, and demonstrates how they have been influenced by the culture of advertising, comic books and the mass media. Born in Madrid in 1975, Merino has taken part in diverse exhibitions and collective events such as Mediation Biennale, Zamek Culture Centre, Poznań, Poland, ARCO 10, VOLTA BASEL and VOLTA NY.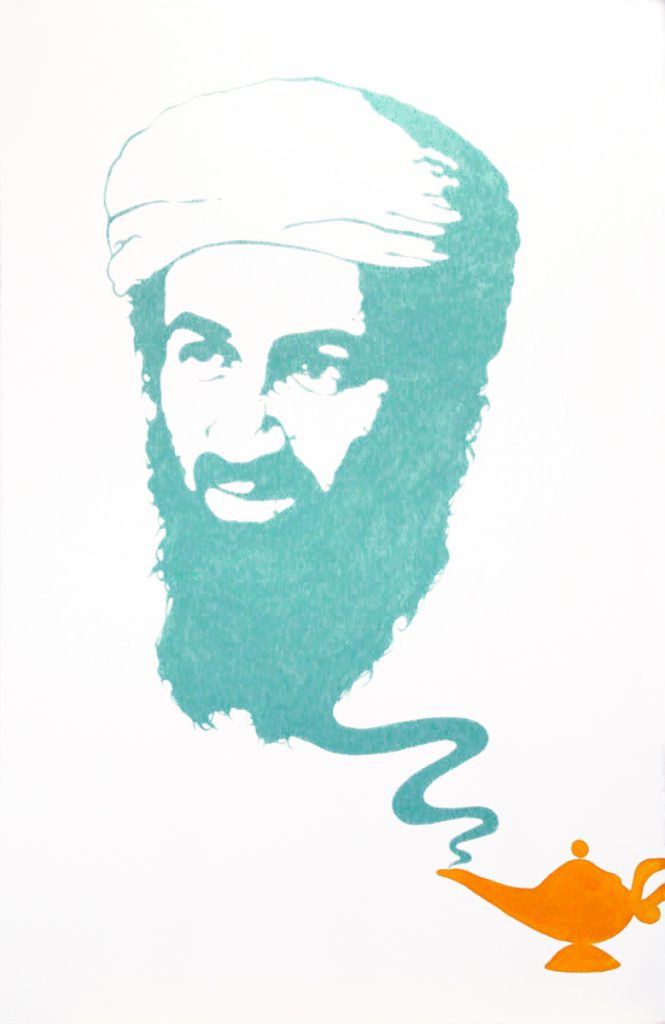 Genio
2008, Oil on paper, 66,5 x 102,5 cm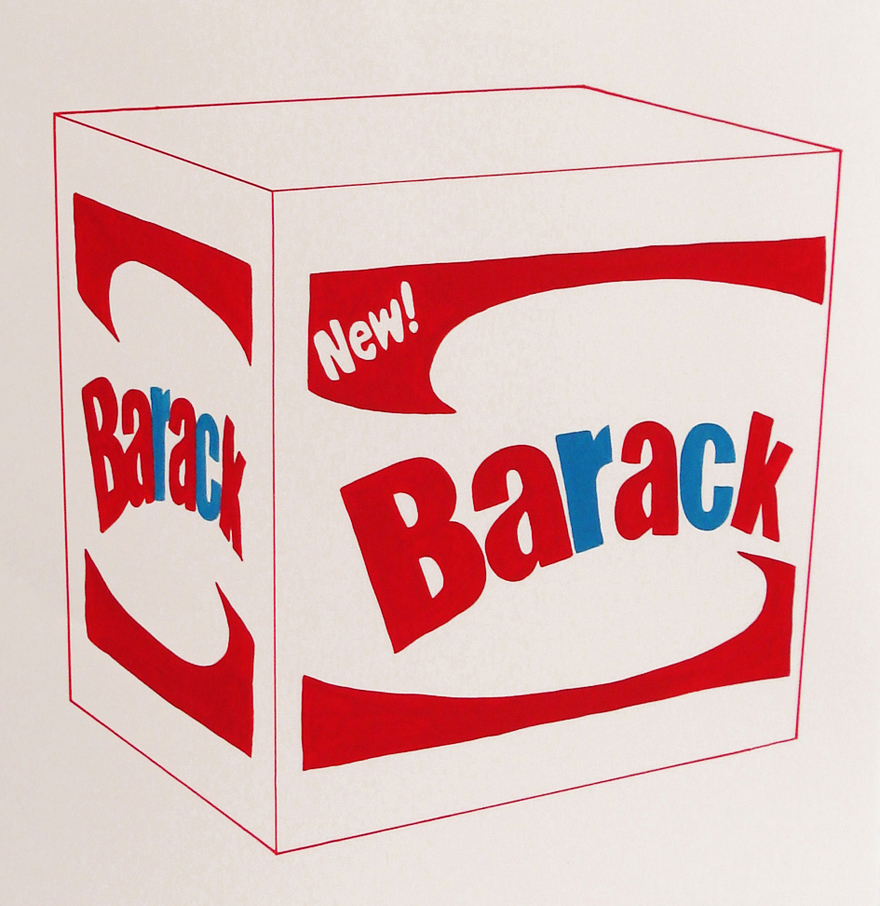 New Barack
2009, Oil on paper, 58 x 107 cm