(Lima, 1981) Lives and works in Lima.
She holds a Degree in Art from the Universidad Católica del Perú. Some of her solo exhibitions include: Tierra de nadie (Galería 80m2, Lima, 2011); Cambio de casa (Lugaradudas, Cali, 2010) and Asociación Baratijas (Galería 80m2, 2008).
She has participated in many group exhibitions and was awarded first prize in the experimental category in the Concurso Filmocorto 2011and second prize in the Concurso de pintura Sérvulo Gutierrez. She has been a member of La Culpable and the Casa Rosa. She has also worked with magazines such as Prótesis, Juanacha, 69 and Autobús, and curated exhibitions such as the Lima Pavillon for the Mediamatic Travel Biennale (Amsterdam, 2009).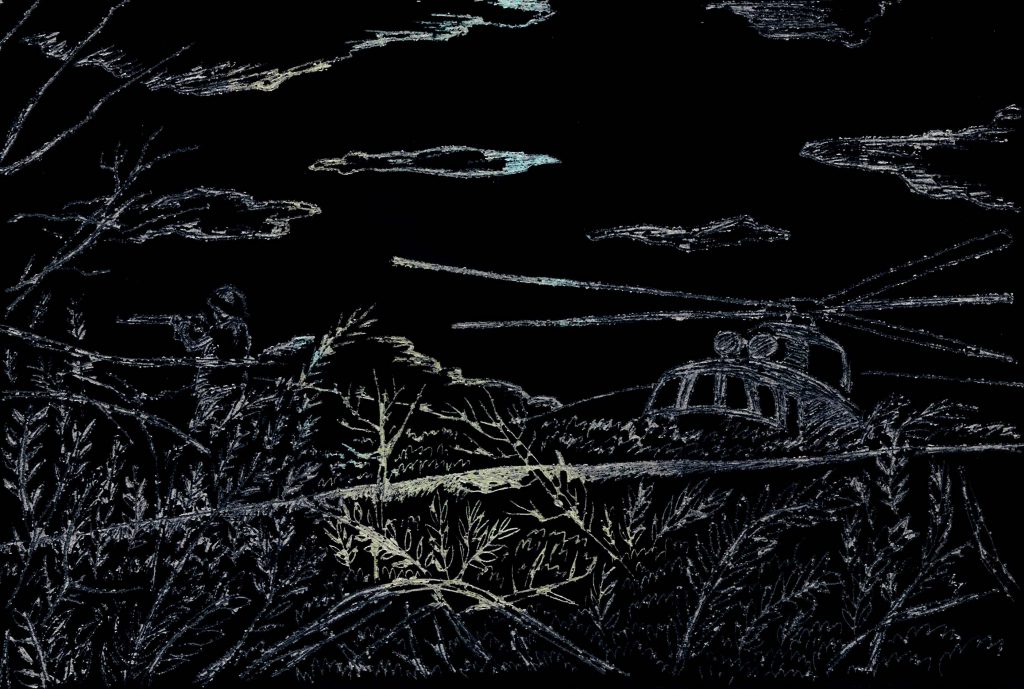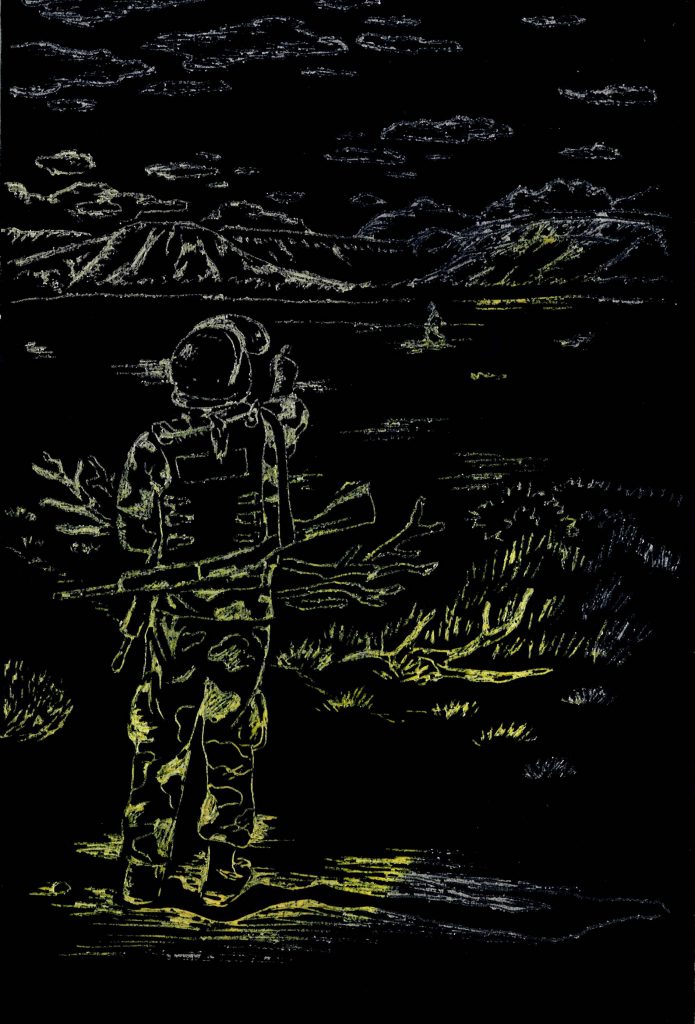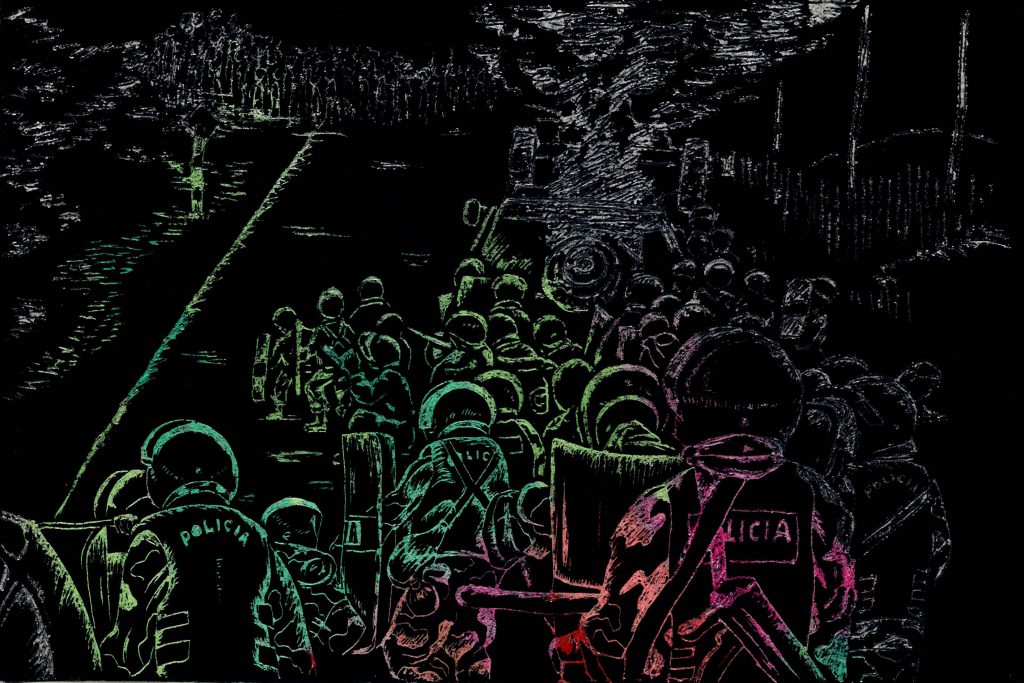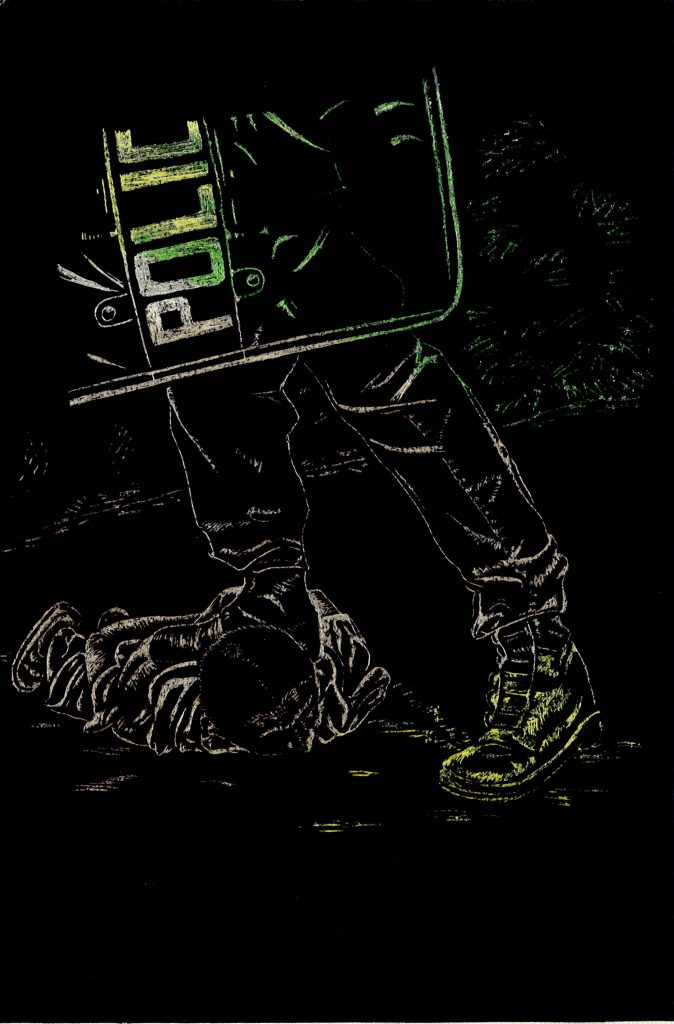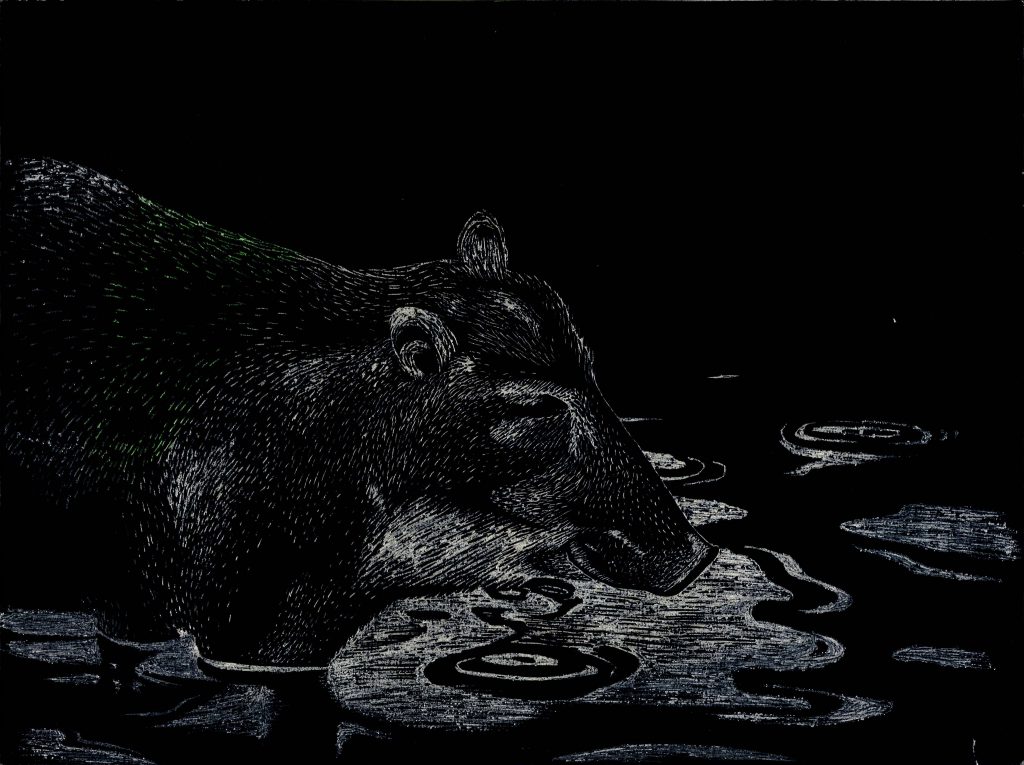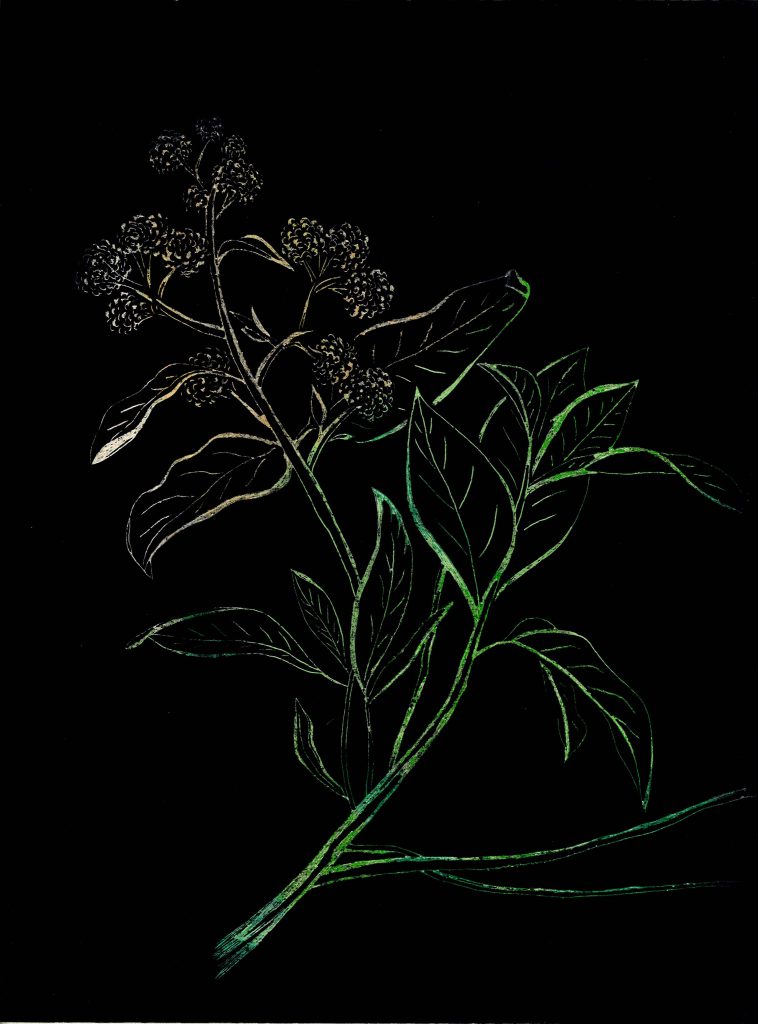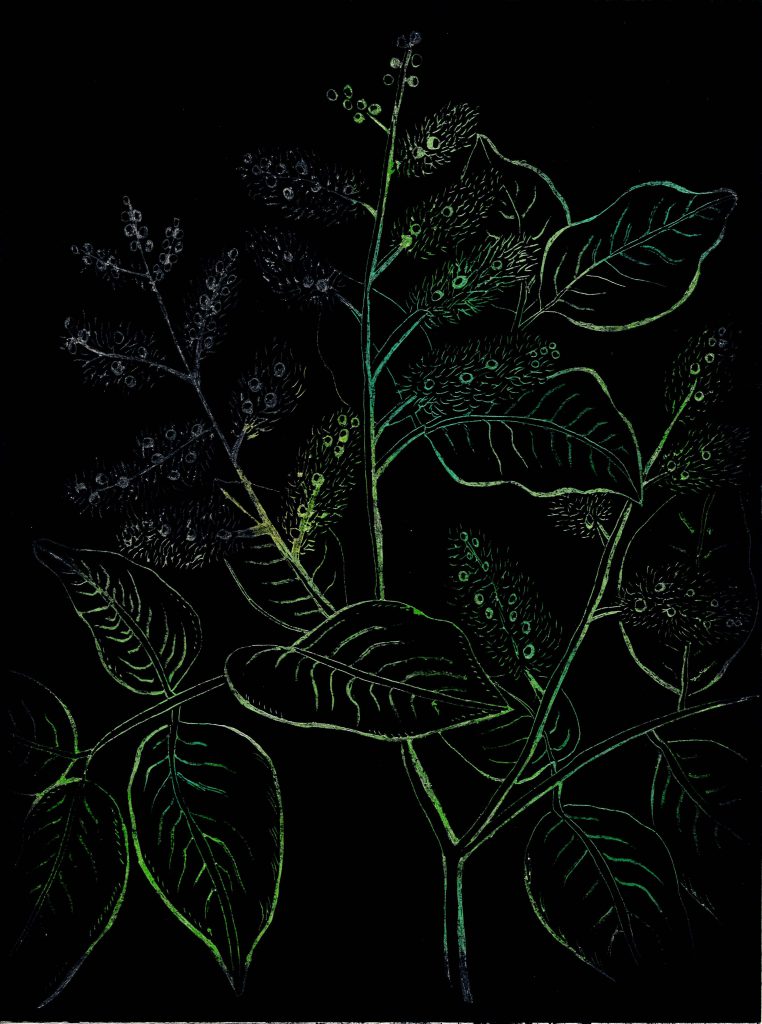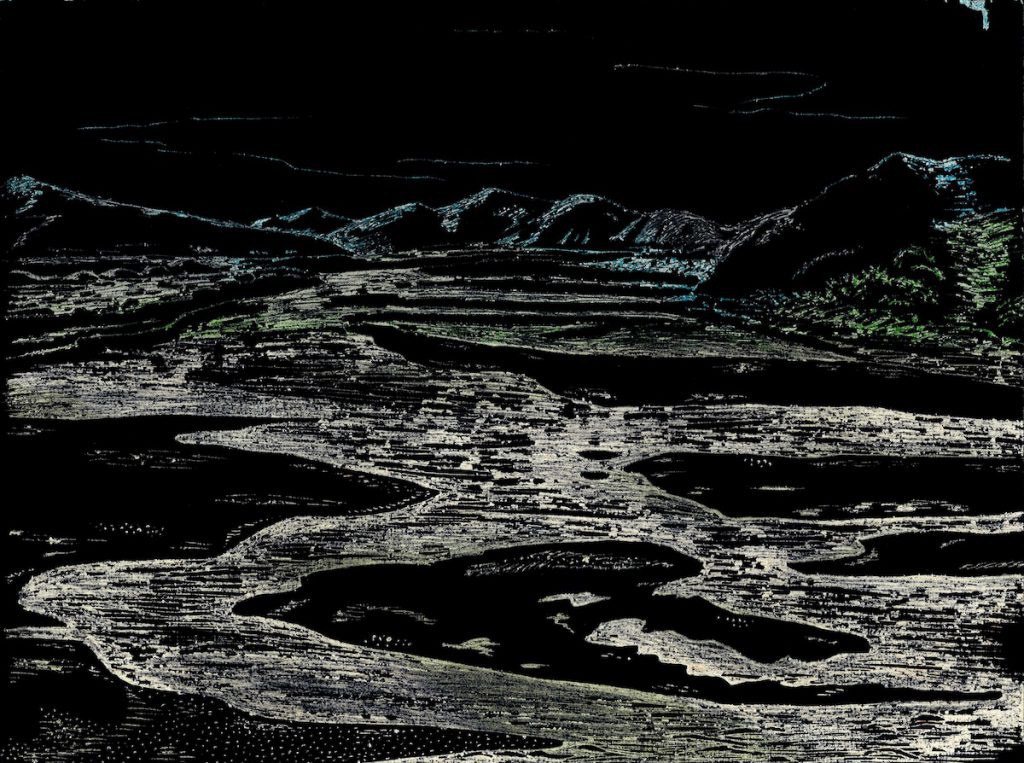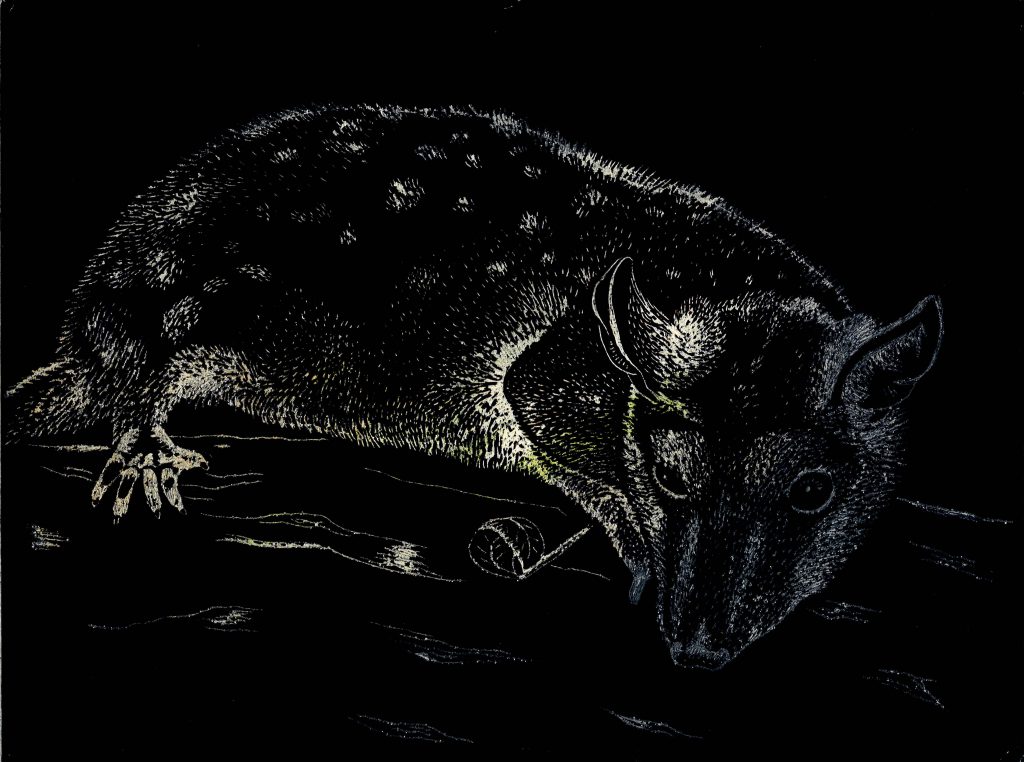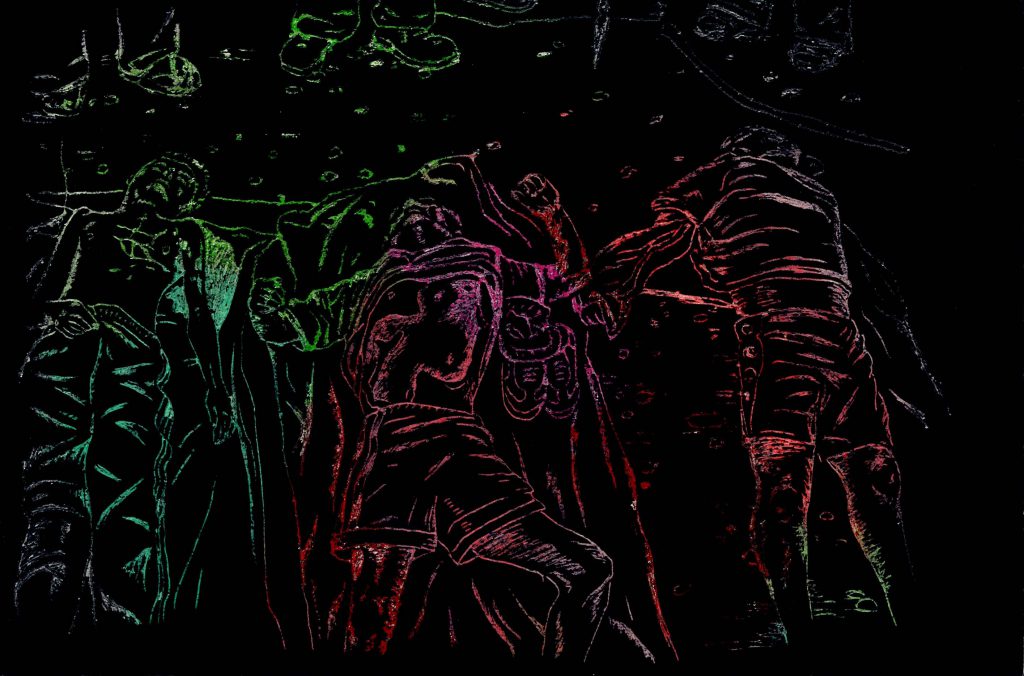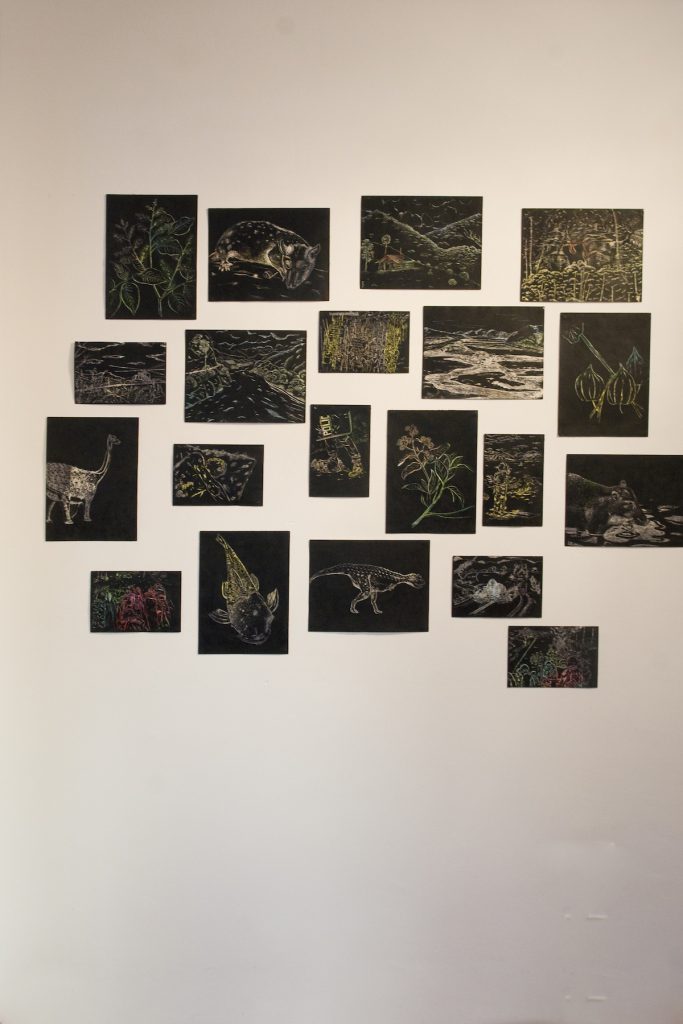 Vías de Extinción
2009, Installation, Sgraffito on paper with crayon and bitumen, variable dimensions